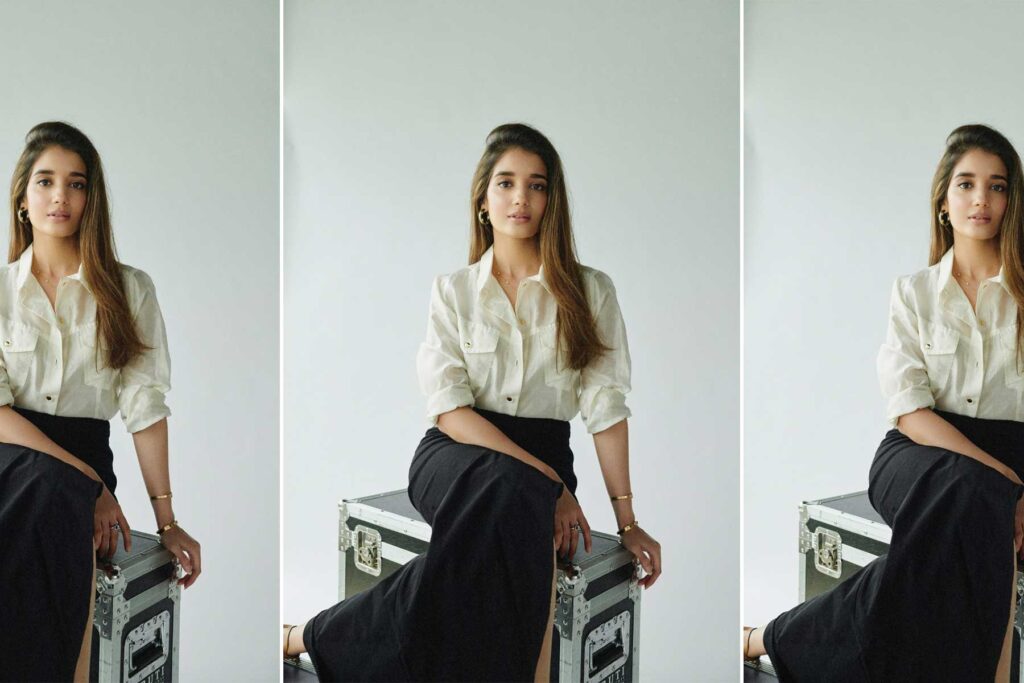 It's no easy feat to make your way to the top in India's fashion industry and be recognized as one of fashion's most modern and new age faces. But Arpita Mehta has managed to do both.
The young designer weaves together minimalistic yet chic designs for her audience in the form of beautiful ethnic and contemporary clothing. You can count on Mehta to serve you modern-day and ultra-feminine silhouettes that you'll fall in love with.
Since the inception of her label, Arpita Mehta, in 2009, the designer has made a steady climb up the ladder of success. She's showcased her work at multiple fashion weeks, released a handful of stunning collections, and worked with Bollywood A-listers like Alia Bhatt, Deepika Padukone, Katrina Kaif, Kareena Kapoor Khan and the list goes on!
Arpita Mehta was in conversation with Brown Girl Magazine and shared tidbits from her journey in the industry, style tips and tricks, and everything else in between!
Tell us a little bit about yourself. How did you get into the world of fashion?
I studied fashion design at SNDT [Shreemati Nathibai Damodar Thackersey Women's University] and then went on to work for a renowned designer. I was completely new to the industry and had no connections. After a few years, I realized I was ready to start my own label and present it to the world. Building my team from scratch came with its fair share of challenges, but after numerous efforts of trial and error, I found the right tailors and karigars who understood my vision. When I look back at the journey I have had, and the space that I have created for myself in this world, all the hard work seems worth it.
View this post on Instagram
Describe one of the most memorable moments in your career so far.
There are many moments in my career that bring back good memories but the one I am most gratuitous for is when I launched my first flagship store on November 5, 2020. Amidst all the chaos, my team and I managed to pull through and create the space of my dreams. The entire process was extremely rewarding and overwhelming.
What do you try to achieve through your line of work and craft?
Through my eponymous label, the aim has always been to spread awareness about our indigenous crafts and their artisans. I want to make people aware of the products that can be created with Indian crafts and the workmanship that they carry. Our crafts are our true luxury and they can make anyone look beautiful and feel good.
View this post on Instagram
The fashion industry is moving towards sustainable fashion with full steam. What's your approach to sustainability and what efforts are you taking to incorporate it into your collections?
Sustainability for me means to ensure the designs I produce are of the best quality as opposed to their quantity. I want to make sure my customers can enjoy my pieces for a long time. My designs incorporate various indigenous crafts that also keep these practices alive and employ artisans.
How would you describe your style?
My personal style revolves around my mood, and the phase I'm in currently is very understated with a hint of boho. I am drawn to very classic silhouettes and color palettes with an element that is bright and fun.
What's your go-to outfit?
Monotone outfits are always a no-brainer whenever I feel like I am in a rut. Anything in black and white is always my first choice.
View this post on Instagram
Who is your favorite muse?
I absolutely love Hailey Baldwin Bieber's style. She's so chic while being just the right amount of understated.
List three 2021 fashion trends!
Kaftans in solids and prints, camel and teal colors, and mini bags!

Kaftans will be very popular in 2021, be it in solid colors or quirky prints. Camel and teal are two shades that will be seen a lot together, and bags will go down a few sizes and mini bags will trend the most.
Shop the Arpita Mehta label and learn more about the ace designer's work by visiting her website.