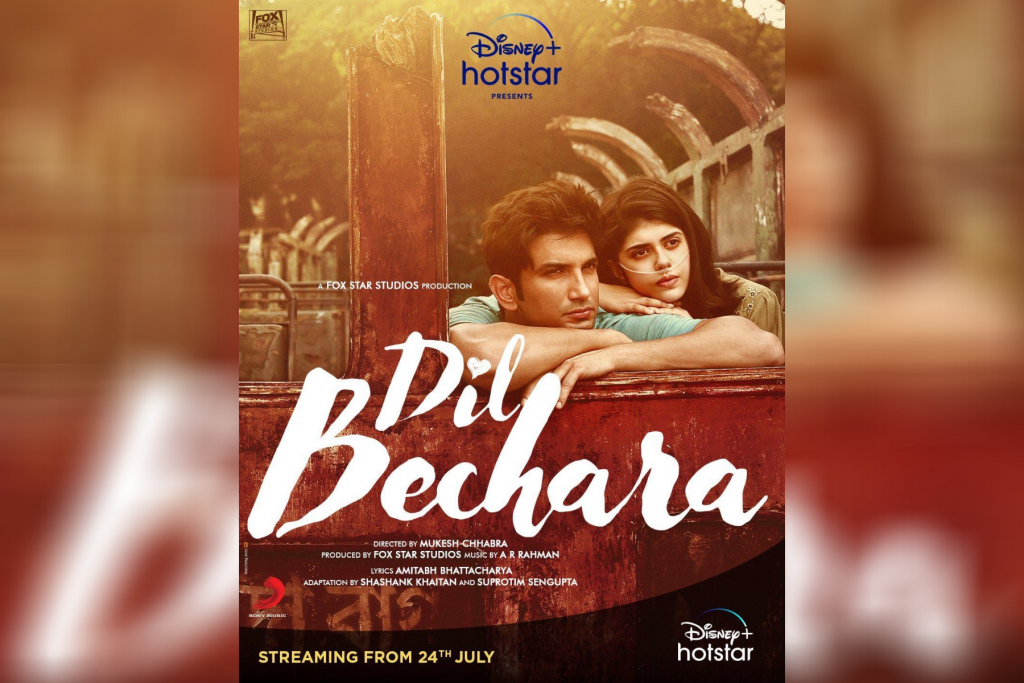 The Hindi film adaptation of John Green's 2012 novel "The Fault in our Stars," "Dil Bechara" is the story of Kizie Basu (Sanjana Sanghi) and Immanuel Rajkumar Junior (Sushant Singh Rajput), or as he likes to be called, Manny.
Kizie has thyroid cancer and despite her efforts to lead a life as normal as possible, it's something she just can't get away from, with numerous pills to consume daily and an oxygen tank which she has named 'Pushpinder.'
One day, Kizie meets Manny and his friend JP (Sahil Vaid), both cancer survivors, both cheeky, friendly goofballs. JP and Manny are making an indie feature film and rope Kizie to be in their film.
As they start working on the film, Kizie and Manny begin to draw closer, soon trading movie and music choices. How Kizie and Manny grow, love, and grieve together becomes the heart of "Dil Bechara."
What Works
The casting of "Dil Bechara" is perfect, (which shouldn't come as a surprise as debutant director Mukesh Chhabra has been a casting director since 2011). Sushant Singh Rajput works his magic once again, capturing the fear and insecurity behind the flamboyance and bravado of Manny. Sushant turns up the cheese as required and keeps you smiling throughout.
Sanjana Sanghi, in her first leading role, captures the innocence and awkwardness of being a teenager. Sanjana displays with equal ease of Kizie's vulnerability as well as Kizie's belief in herself.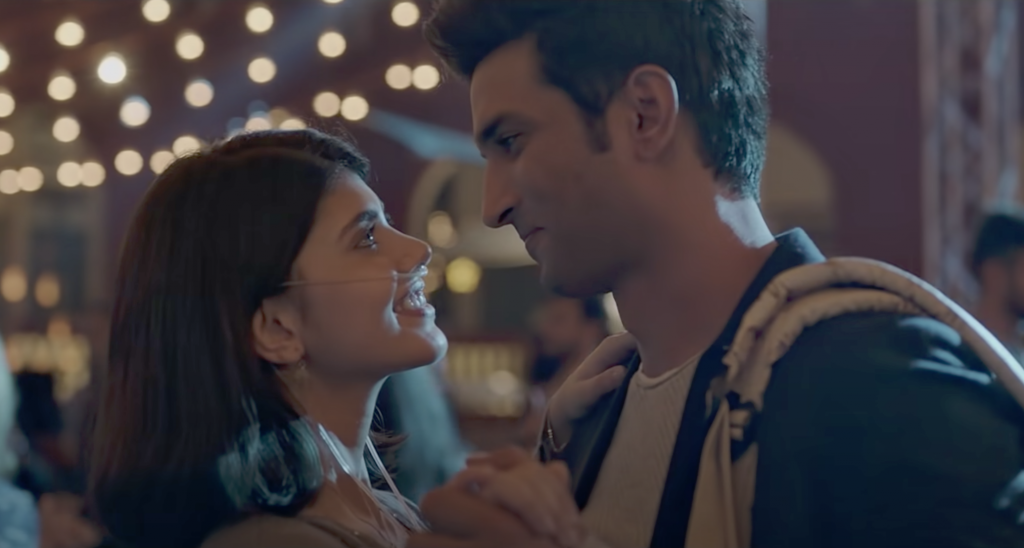 The cinematography by Satyajit Pande is poetic, every shot stirring a mood. When Kizie and Manny sit by the lake, you'll feel like pausing the film to admire the frame.
A special mention to the song "Taare Ginn," which could be a stand-alone music video. Beautifully sung by Mohit Chauhan and Shreya Ghoshal with delicate art design by Rupam Paul, the song, in its humble three minutes, captures Kizie and Manny's relationship aptly.
What Doesn't Work
The middle of the film is where the screenplay lags. We encounter scene after scene showing Kizie and Manny bonding over zany activities. These moments are sweet and tender but don't provide any new insight into the characters of Kizie and Manny or move the story along.
We see hints of deeper parts of both Kizie and Manny's lives, especially a scene where Manny reveals how playing basketball, once the love of his life, is no longer fulfilling. But "Dil Bechara" merely touches these dark spots and, for the most part, focuses on the support and companionship Kizie and Manny provide each other.
Final Verdict
"Dil Bechara," is like the chai my aunty from Gujarat makes, a little over-brewed, but sweet and simple. Likable characters backed by strong performances, "Dil Bechara" is sure to leave you a little sad, but still with a smile.