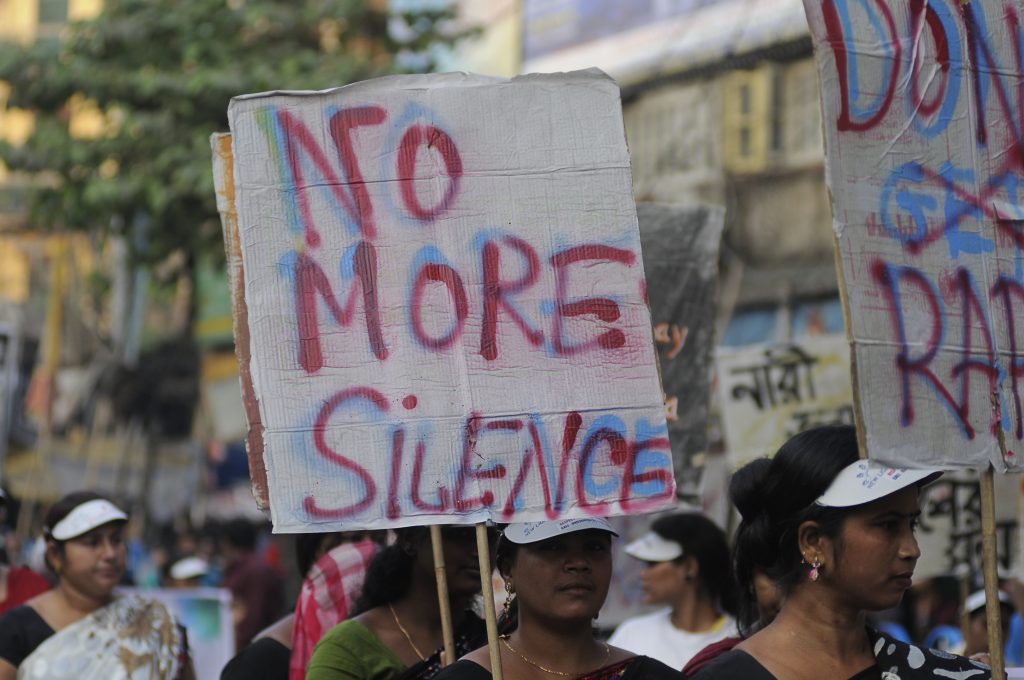 As cases of police brutality continue to rise across the globe amid movements for racial injustice, two shopkeepers were brutally abused and murdered by police in Tuticorin, Tamil Nadu on June 22, 2020. The father and son duo, identified as Jayaraj and Fenix, were taken into custody for keeping their shop open past a lockdown curfew in place amid the novel coronavirus pandemic. While in police custody, the father-son duo was mutilated and sexually abused by police officials. The pair died two days after their release, BBC News reported. Following widespread outcries of police brutality, five policemen were arrested and charged with murder in relation to the deaths in the south Indian state of Tamil Nadu.
According to reports by local media, the police involved knew the blind spots within their jail cell in which CCTV footage did not register. This enabled them to make sure there was no trail of evidence. Instead of protecting people, these authorities resorted to abusing their power to commit crimes that often go unnoticed.
Since the news of Jayaraj and Fenix broke, the state political party, DMK, has granted 25 lakhs to both of their families. Is that the value our government puts on the lives of innocent people? There have been organized protests in Tuticorin demanding justice for the two innocent men. Some prominent celebrities and influencers have taken to social media to speak on the injustice with the hashtag #JusticeforJayarajandFenix, but not enough people know what happened or have spoken out on this injustice. 
The Times of India published several articles on the tragedy without conducting a simple fact check of the victim's names. Is it Bennicks or Fenix? Celebrities and influencers who have consistently tweeted about the Black Lives Matter movement and advocated for justice against police brutality in the United States have yet to advocate for justice against police brutality in their own country. 
George Floyd's name rings louder than Jayaraj and Fenix's in India. The single yet powerful difference between Floyd and Jayaraj and Fenix is that Floyd spoke English—Jayaraj and Fenix spoke Tamil. They didn't know English, and therefore, the atrocious crime committed against them hasn't been given the appropriate coverage in the media. Tik Tok users are more aware of this incident than the families who have the news channel turned on 24/7. 
Police brutality exists all over the world. Police brutality in the U.S. stems from racism. What about in India or other parts of the world? These two men were Tamilians who were murdered by Tamil cops. What bucket do they fall under? Is the ability to speak English the criterion for demanding justice, even in the face of tragedy? These are all questions we, as humans, need to ask ourselves. 
As tragic as the incident is, Jayaraj and Fenix are the lucky ones. The crimes committed against them are being recognized by the public. There are countless stories that go untold of women and men who are murdered, sexually and physically abused at the hands of powerful political figures every single day, all over the world. 
As human beings, we need to advocate louder for injustices that happen around the world. We need to become more educated in world affairs and use our voices on social media and offline to demand police reform, not just in the U.S., but all over the world. Because police brutality is a global issue. 
As South Asians, we need to be educating ourselves and advocating for police reform in India as much as we do for America. All lives can't matter until the lives of Blacks, Muslims, Sikhs and everyone else who have been marginalized matter. We need to advocate for justice for Jayaraj and Fenix as much as we do for Breonna Taylor, Floyd and Elijah McCain. 
Here are some ways you can continue to advocate against social injustice and share Jayaraj and Fenix's story:
Become more educated: There are so many social injustice and human rights violations that are not covered in the media. Do your research and become more educated on what's going on in the world. In the case of Jayaraj and Fenix, talk to your family members and inform them of what's happening. We need to be having these conversations at our dining table with family and friends, and hold them accountable for being part of the change. 
Social Media Sharing: Post, share and retweet what happened on social media. This is a situation that needs awareness. It needs national and international recognition. Public pressure is the only way to ensure that proper justice is served to the cops involved in the murder and to ensure that police reforms actually happen. 
Sign Petitions: If there's anything that Black Lives Matter has taught us, it's the power of petitions. Andrew Suraj started an online petition demanding justice for Jayaraj and Fenix. Learn more about their story there.
Do your part because your voice matters!
---
The opinions expressed by the writer of this piece, and those providing comments thereon (collectively, the "Writers"), are theirs alone and do not necessarily reflect the opinions of Brown Girl Magazine, Inc., or any of its employees, directors, officers, affiliates, or assigns (collectively, "BGM"). BGM is not responsible for the accuracy of any of the information supplied by the Writers. It is not the intention of Brown Girl Magazine to malign any religion, ethnic group, club, organization, company, or individual. If you have a complaint about this content, please email us at Staff@0mq.349.myftpupload.com. This post is subject to our Terms of Use and Privacy Policy. If you'd like to submit a guest post, please follow the guidelines we've set forth here.