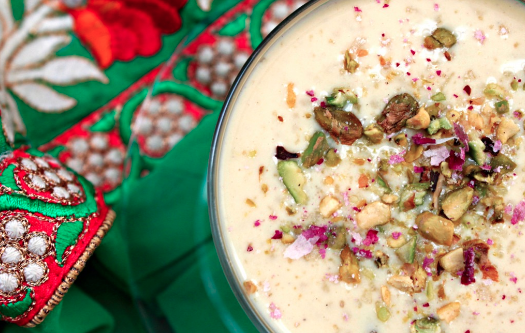 by Nisha Vedi Pawar – Follow @lovelaughmirch
This post was originally posted on Love Laugh Mirch and is republished with permission. All photos are courtesy of the blog's founder, Nisha Vedi Pawar. 
Although Diwali was yesterday, it's quite safe to say that it is still fully upon us—this weekend we will be strutting our best clothes for those festival-closing parties while gorging on some delicious food. So, who's got what on their Diwali menu?
As an aficionado of traditional foods, our Diwali menu stays the same each year except for the dessert portion, where I tend to try my hand at various traditional sweets I grew up with.
A few readers requested that I share my menu for what I'll be preparing this Diwali. So here it is.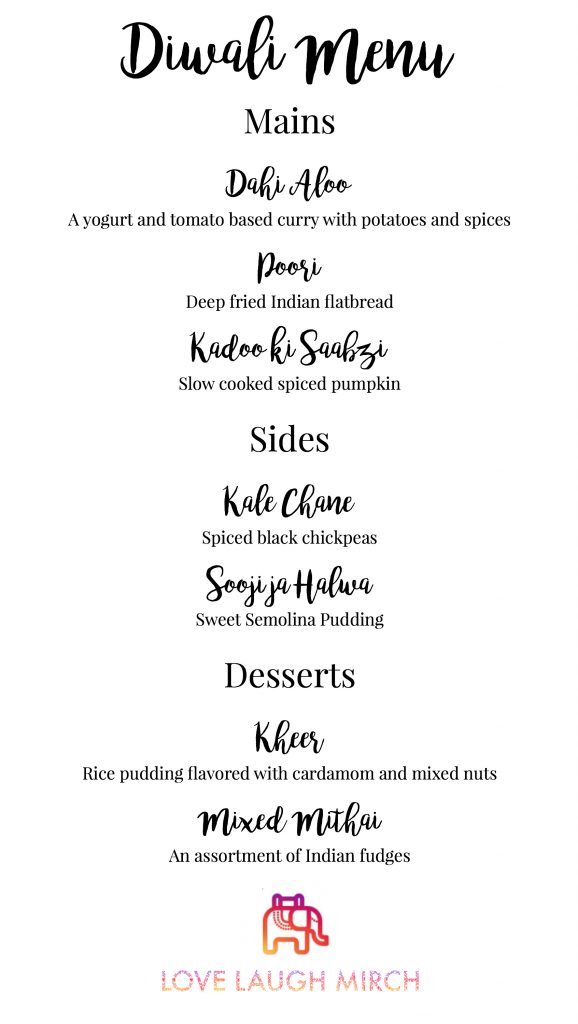 You can honestly put whatever twist you want to these traditional recipes. Since this is a cultural festival, I like to keep my recipes as authentic as possible—I try to give my guests a taste of India through our Diwali menu. For inspiration on how to make the Kadoo ki saabzi, kale chane, sooji ka halwa and kheer, you can check out the blog! Hoping this helps to get you in the festive mood this weekend!
Happy Diwali!
[su_divider]
Nisha is the founder and editor of Love Laugh Mirch, an Indian inspired lifestyle site where she shares her take on traditional recipes, approachable DIY's, culture stories and motherhood moments. Her favorites include Bollywood movies (the sappier the better), recipes that are passed down through generations, mango season and a hot cup of kadak chai. You can often find her on Instagram @lovelaughmirch cooking dinner while having a dance party with her little one.