by Sandeep Panesar – Follow @PanesarSandeep
It's that time of year again, folks! With Diwali just a few days away, South Asians around the world are gearing up for a celebration full of love, colors, and a whole lotta light! It's a beautiful reminder of what it's like to live in a world that continues to commemorate triumph over evil.
In my opinion, Diwali also recognizes the idea of newness. How? Well, let's put it this way—Ram gives birth to a new world without the evils of Ravan lurking over Sri Lanka, and it's a new age when the ten-headed villain is no longer an overpowering threat to mankind. In the Sikh community, Guru Har Gobind Singh gives himself and his fellow prisoners a fresh start at life by freeing everyone from Jahangir's prison and then returning to the Golden Temple in Amritsar. And so was born, Bandi Chhor Divas.
All-in-all, it's an observance of new beginnings.
We, at Brown Girl Magazine, will be celebrating light, laughter, and prosperity with the masses, of course! But, we also decided to honor this newness with a bit of a creative spin on our wardrobe, and we encourage you all to jump on board for your next Diwali party.
Gone are those days when guys and girls had to be restricted to ethnic wear for these festivities. With an encouraging change in the fashion industry, it's safe to say that a little bit of mixing and matching goes a long way—so does a look that screams out your double-identity!
So, in honor of Diwali, Brown Girl Magazine set out to explore various ways to infuse light, color, and newness into your wardrobe along with a little bit of modern grunge. Here is what we got: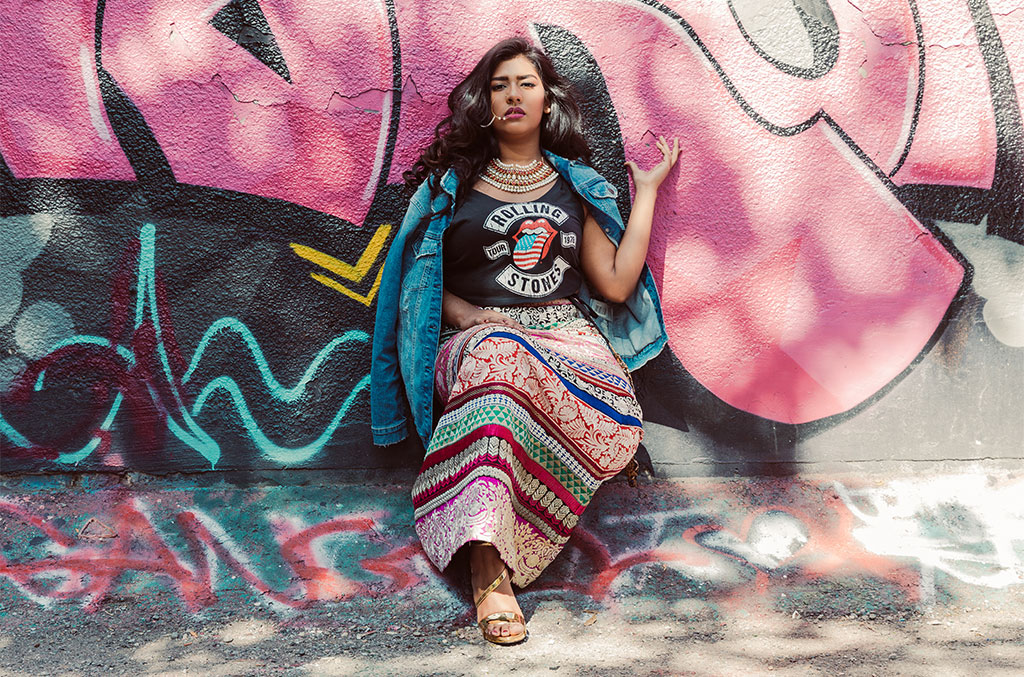 [Switch that lehenga choli for something a little bit more contemporary this year—an edgy crop top and distressed denim jacket sound just about right.]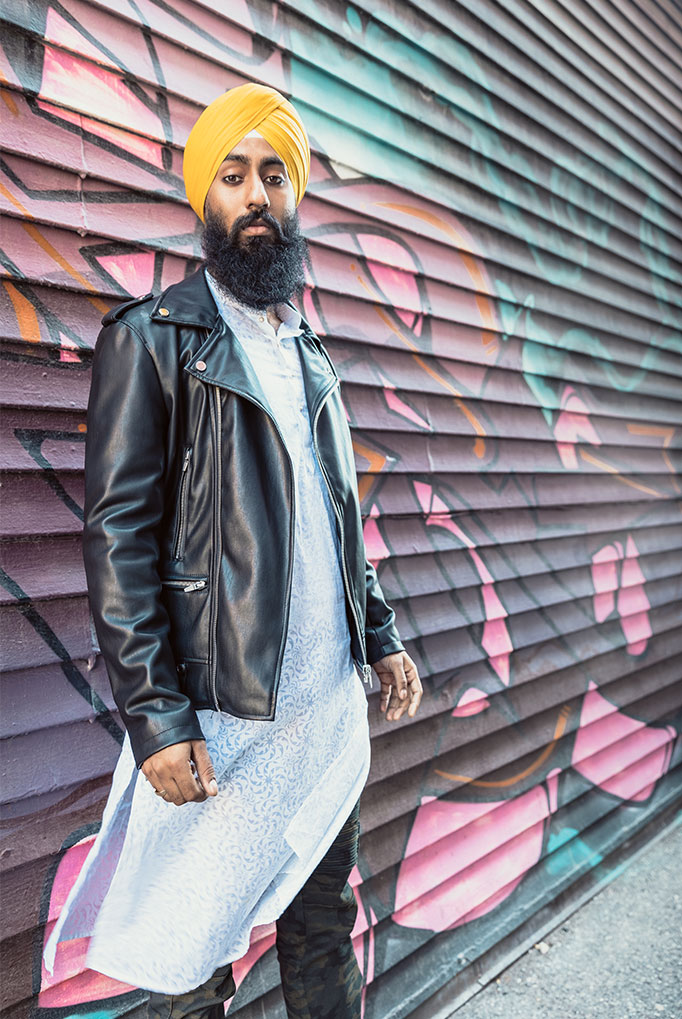 [Kolh-lined eyes, the traditional kurta, and a killer leather jacket is the look every Brown Boy should be aiming for this Diwali.]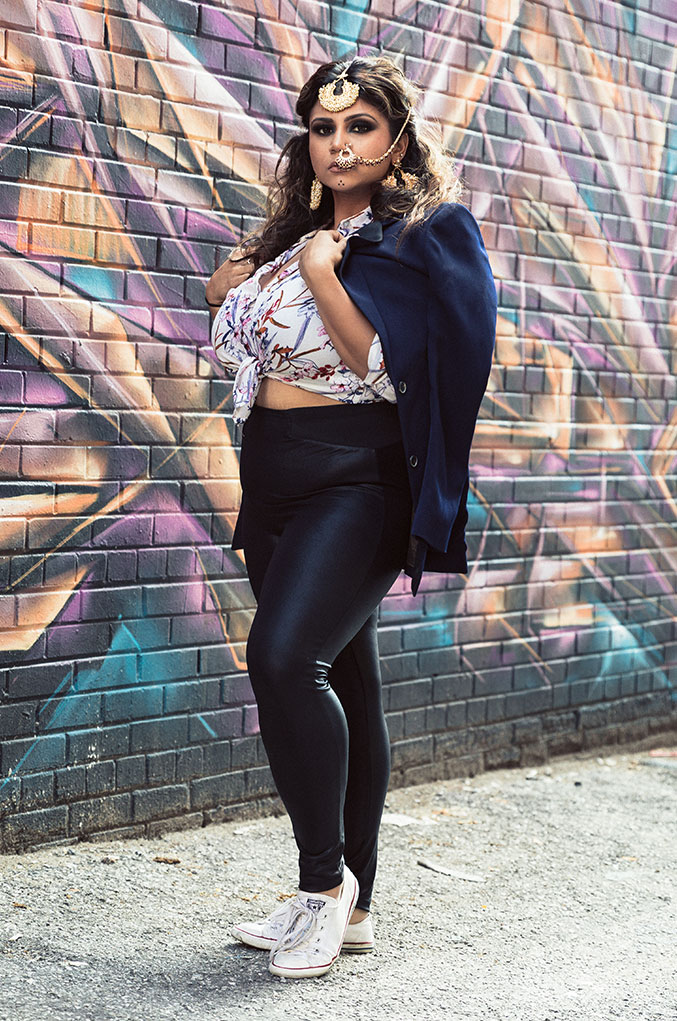 [Nothing says 'ethnic-chic' more than infusing your dual identities into your fashion scheme. Who says you can't rock traditional jewelry with a blazer and sneakers? We just did it—so should you!]
[Ripped jeans and a saree blouse never looked so classy. May we suggest the heavy neckpiece and side tikka to add some traditional oomph? Go ahead and channel your inner Umrao Jaan this festive season.]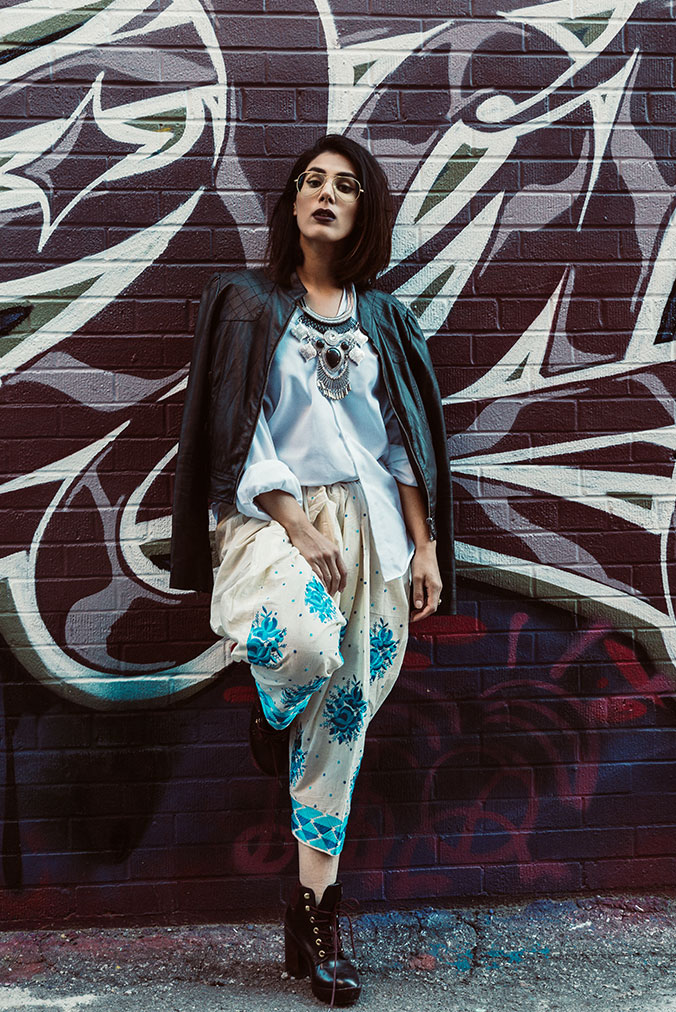 [Rumor has it that chunky boots, dhoti salwaars, and the mister's button-up make an ideal outfit.]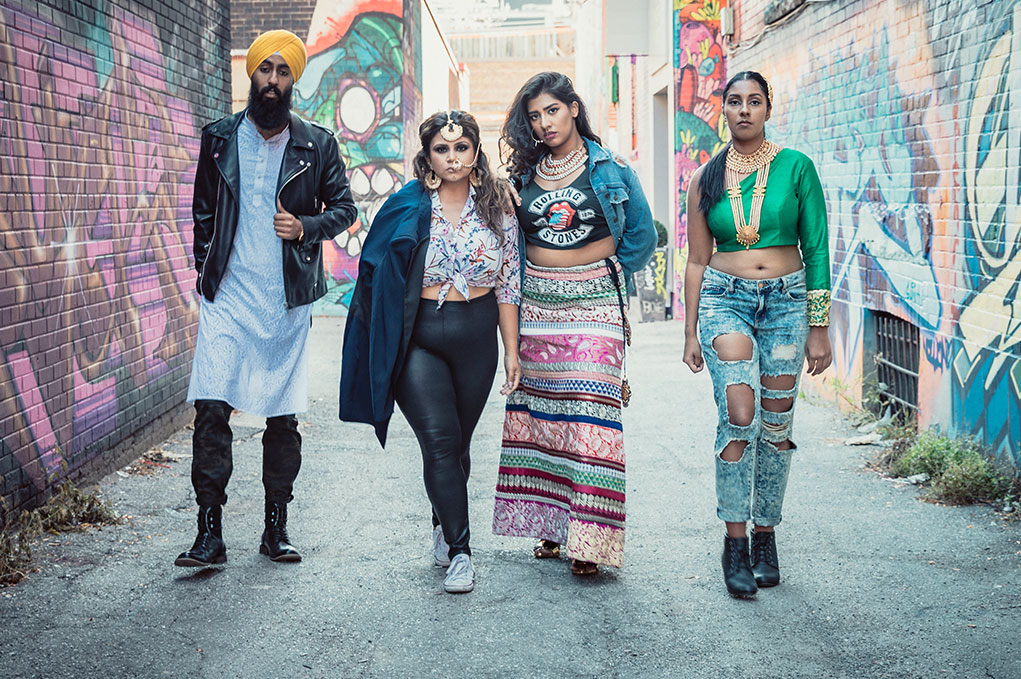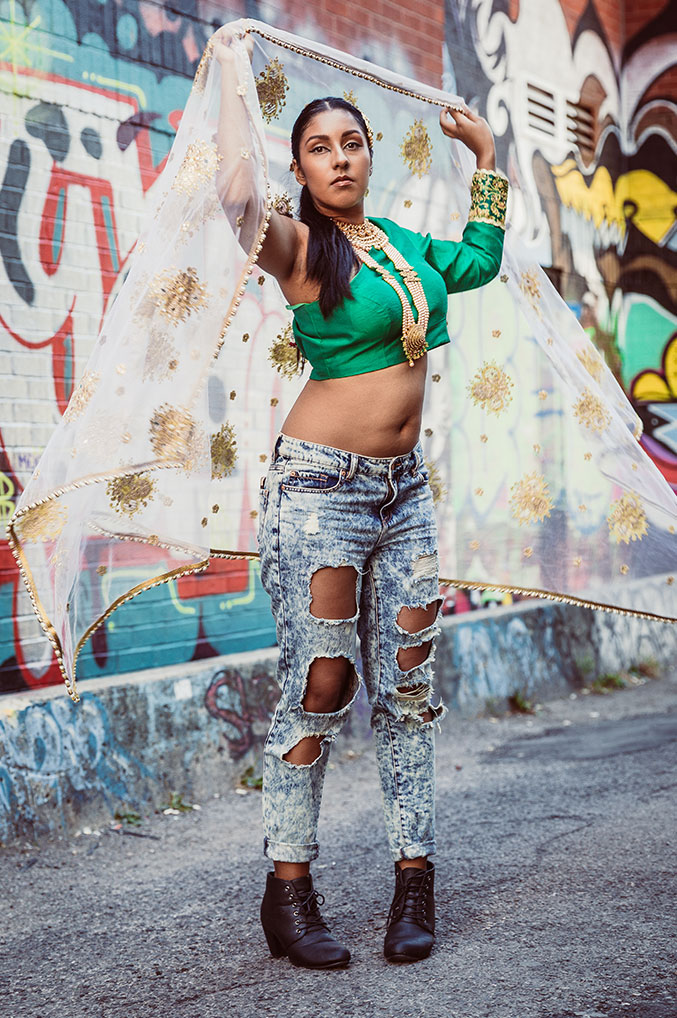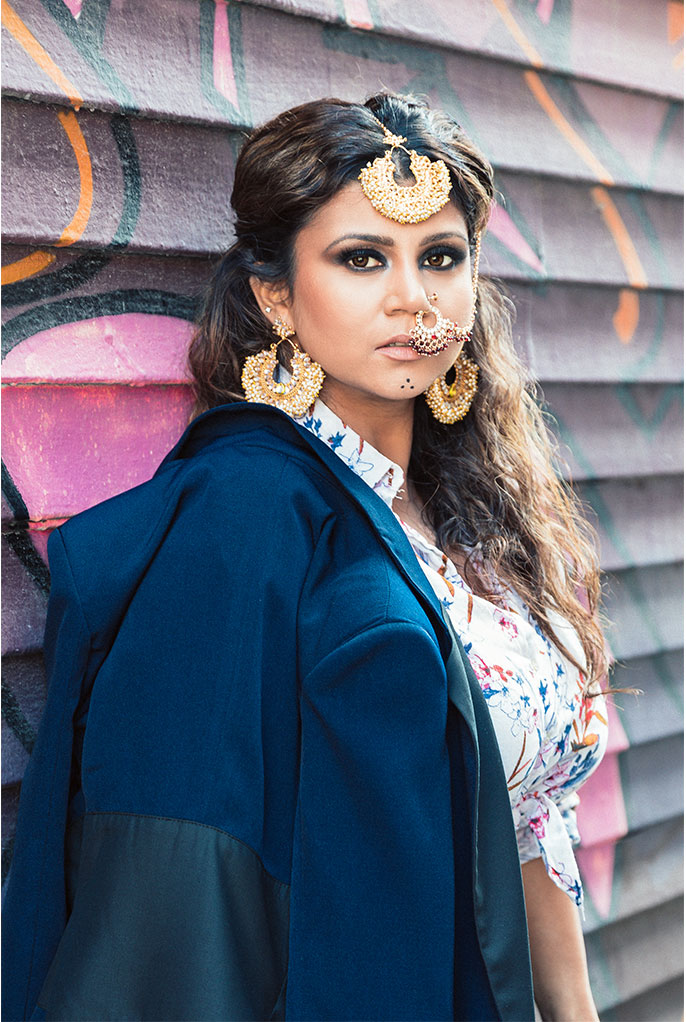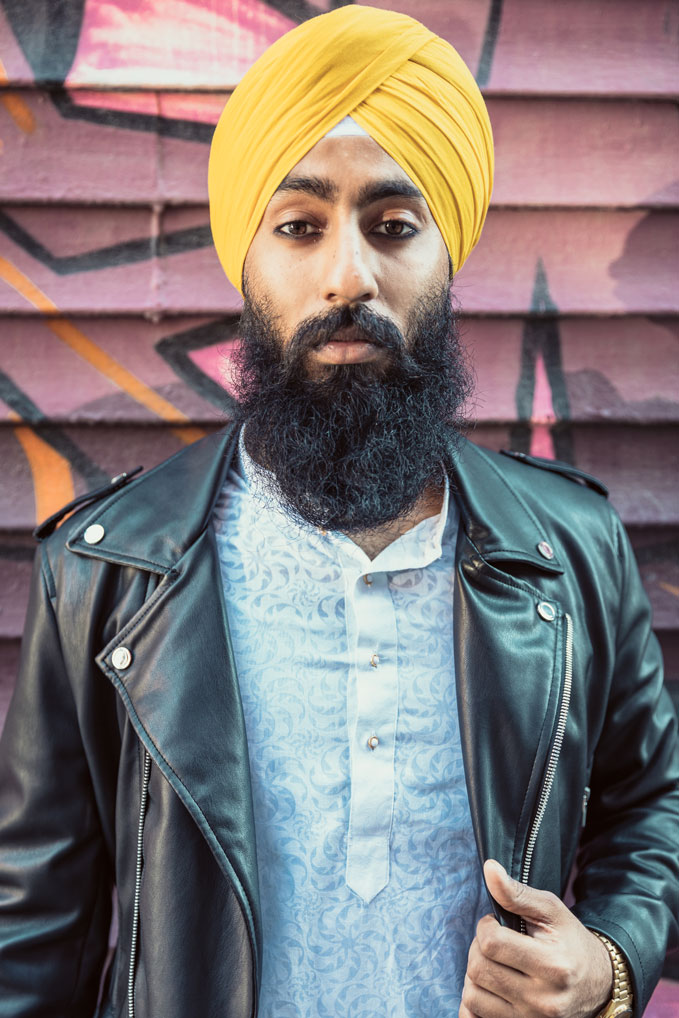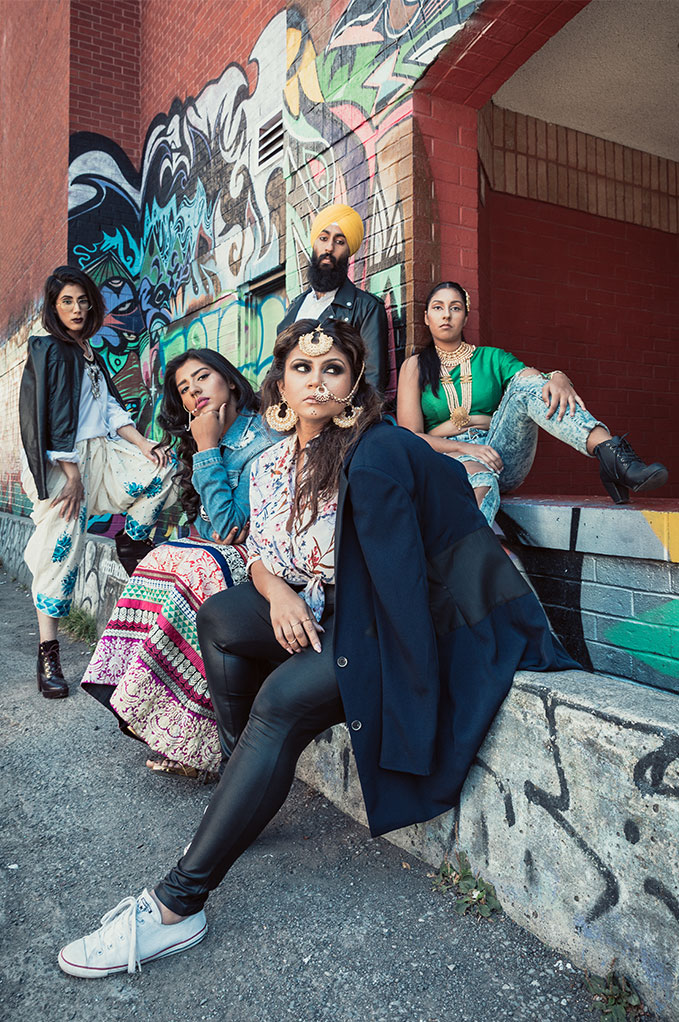 [su_divider]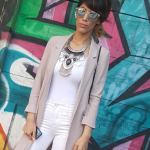 Sandeep Panesar is an editor, and freelance writer, based out of Toronto. She enjoys everything from the holiday season to the cold weather, and the warm beverages available in the winter months- a true Canadian, eh? When she's not binge-watching her favorite Bollywood movies, or sipping on tea and gorging on pakoras (or Timbits), she's keen on highlighting the pulse of community issues through her writing assignments. Sandeep is driven by her passion for fashion and writing, and uses both as catalysts to express her individuality; she's an avid believer in the power of the word.