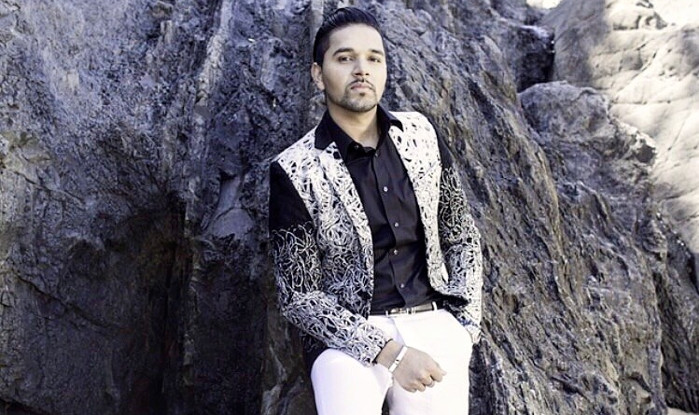 by Duriba Khan
This post was originally published on our partner website India.com:
The following profile is part of the Urban Desi conference/concert series. Produced by Desi in NYC and presented by India.com, Urban Desi is a one-of-a-kind, two-day event in New York City featuring 20 global South Asian artists for an exclusive conference and a state-of-the-art concert in Times Square on March 24th and March 25th, 2016. For more information and advance tickets, visit UrbanDesi.org. Be sure to use promo code BG2016 for 10% off. #UDC0216
He's the man behind the scene. He is the progenitor to all your favorite Punjabi hit songs and beyond. Hailing from Detroit, DJ Ice has been making headlines in the urban desi pop scene for many years. To top things off, he's also the official DJ for Mickey Singh.
Originally, Aman Singh aka DJ Ice, began his reign in the music industry at the age of sixteen, when he DJed as a hobby. He began on a bhangra team, then began working at parties with a friend who's father owned a video production company.
He learned to DJ by practicing with a friend who goes by the alias "DJ Dice"; both of them learned by just attending parties and by being put on the spot learned how to keep parties alive.
DJ Ice derives inspiration from Punjabi culture along with American culture, that he says "kind of just changes with the times." He also aims to do something new and different, which is why he's always following the music scene but thinking ahead to decipher the next big thing. He personally prefers listening to all kinds of music from Punjabi and Hindi to R&B, rap, EDM, as his position as a DJ requires him to be more open minded about music, as it allows his creative juices to flow.
To get his creativity speeding, DJ Ice just puts on his headphones and gets to work. He said, in his mind he already has the feel of the music he wants to play, so he literally lets it flow out of  him and into the turntables.
An important fact he wishes people knew about him is that he doesn't drink, contrary to his position as a DJ, and is actually personally less of a partier and more collected and laid back. This is why it's important to not judge by appearances! To be a DJ, one must really understand the crowd not really be a part of it.
The role played by DJs in creating head bopping tunes is truly unmatchable to DJ Ice, "I think DJ's are one of the most important people in the industry," he said, "because artists and labels create the music, but the DJ's are the ones that really get the music out there by playing at parties, clubs, and weddings etc." And we couldn't agree more.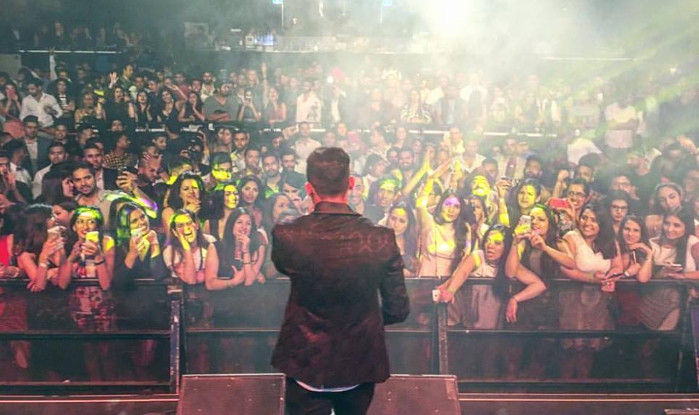 [Via Facebook.com/AmanSingh-DJIce]
DJ Ice is also impressed at the evolving phases of women in the Punjabi music industry.
"It went from women just being the pretty face that the singer was interested in to women being cheaters and leaving their boyfriend to now, women being empowered and independent," he said.
Although DJ Ice has only collaborated with Mickey Singh and Amar Sandhu, he promises newer things on the horizon. But hey, even if there isn't, DJ Ice never fails to stun. In fact, his favorite track he's ever produced thus far is "Double Addi," otherwise known as your favorite song. And for good reason. For DJ Ice, this song can bring any party to life. That's probably why he's constantly dropping it at parties to drive the crowd crazy.
For those trying to make it in the music industry, DJ Ice shares some advice:
"Follow your dreams –if you want to get into the music industry then keep going and use your passion to drive you."
To him, it is of prime importance to express your own colors.
"It won't happen overnight but if you work hard enough your creativity will shine and you will begin to reach your goals," he said.
And this advice applies to all goals: from finally getting around to writing your dream novel to seeing DJ Ice perform in concert.
---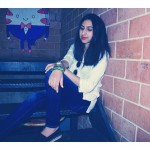 Duriba Khan, or "D-Dawg," is a sixteen-year-old blogging, vlogging, photographing, filmmaking, sketching geek who enjoys long, romantic walks to the refrigerator. She is half-Pakistani and half-Indian and currently resides in Austin, Texas. Duriba also feels uncomfortable writing about herself in the third person. For more of Duriba's work, check out her blog.