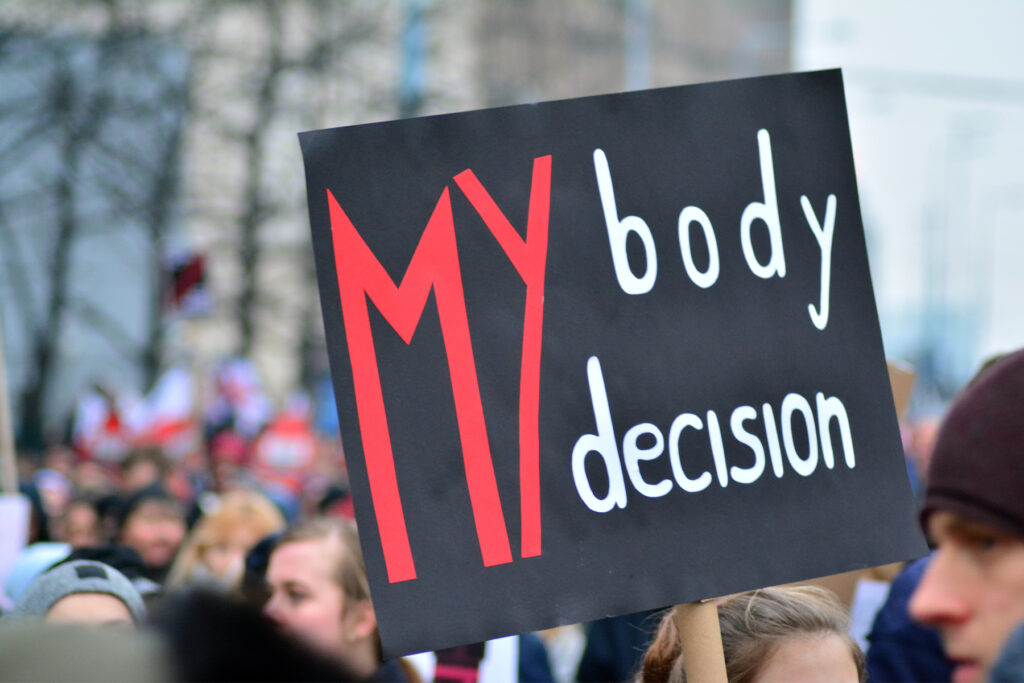 On Friday, June 24, a conservative majority in the U.S. Supreme Court overturned the pre-viability precedents established in Roe v. Wade and Planned Parenthood of Southeastern Pennsylvania v. Casey through its decision in Dobbs v. Jackson Women's Health Organization, a ruling that is devastating for women across the country. 
In holding that there is no constitutional right to abortion, Justice Samuel Alito wrote in the majority opinion:
"The inescapable conclusion is that a right to abortion is not deeply rooted in the nation's history and traditions. On the contrary, an unbroken tradition of prohibiting abortion on pain of criminal punishment persisted from the earliest days of the common law until 1973."
The impact of the Dobbs ruling will be felt across the board, but especially by women of lower socioeconomic classes and women of color. What is perhaps even more troubling are the broader implications of this disturbing decision. If the bare minimum in the women's fight for equality is so easily erased, despite a 50-year precedent, what's in store for the future? Criminalization of miscarriages? Bans on birth control? Overturning same-sex marriages?
Justice Clarence Thomas's concurring opinion raises questions regarding which rights will be in jeopardy next.
"In future cases, we should reconsider all of this Court's substantive due process precedents, including Griswold, Lawrence, and Obergefell," wrote Thomas in reference to past rulings by the Supreme Court on contraception and same-sex marriage.
As a nation, we have entrusted a putative few to fight forward, protect our liberties, and remove gender disparities. Instead, we witnessed our justice system fail to protect women's rights and effectively rob women of a major facet of their reproductive autonomy. While the Dobbs majority ruled to overturn well-settled precedent, the dissenting minority made explicitly clear their disapproval of the majority's decision. Justices Stephen Breyer, Sonia Sotomayor and Elena Kagan acknowledged that Roe and Casey struck a balance between the right of a woman to choose and the right of her fetus, but the Dobbs decision effectively brought an end to the woman's right to her freedom.
"The Court discards that balance. It says that from the very moment of fertilization, a woman has no rights to speak of. A State can force her to bring a pregnancy to term, even at the steepest personal and familial costs. An abortion restriction, the majority holds, is permissible whenever rational, the lowest level of scrutiny known to the law. And because, as the Court has often stated, protecting fetal life is rational, States will feel free to enact all manner of restrictions….Roe held, and Casey reaffirmed, that the Constitution safeguards a woman's right to decide for herself whether to bear a child. Roe held, and Casey reaffirmed, that in the first stages of pregnancy, the government could not make that choice for women. The government could not control a woman's body or the course of a woman's life: It could not determine what the woman's future would be. With sorrow — for this Court, but more, for the many millions of American women who have today lost a fundamental constitutional protection — we dissent." 
It is no surprise that a palpable devastation has swallowed our nation. In the coming weeks, abortion services will become virtually nonexistent in many states, forcing already marginalized communities to go to great lengths to seek affordable and timely care. The responsibility now falls on the shoulders of the masses to protect a woman's right to reproductive autonomy. 
"Dobbs will be remembered in the same vein as Dred Scott v. Stafford, Plessy v. Ferguson, Korematsu v. United States, and Bowers v. Hardwick as a dreadful stain on our nation's history…It cannot be overstated how damaging this ruling will be to the most vulnerable members of our society, particularly people of color…every person should commit today to ensuring that the right to abortion is protected in their home state." – Rakim H.D. Brooks (Alliance for Justice)
We must take steps to ensure safe access to abortion and fight back. Here are some resources and tips to help:
Learn about your state's abortion policies, key abortion statistics, and more using this interactive map released by the Guttmacher Institute.
If you or someone you know needs an abortion, contact 1-800-230-Plan or visit AbortionFinder.org.
Text ACCESS to 22422 to learn about how to you support abortion rights.
Fight back with We Won't Go Back. Find an event near you.
Fight back with NARAL Pro-choice America.
Pledge to defend our abortion rights through the ACLU.
Donate to Planned Parenthood Federation of America's Action Fund.
Petition your state and federal representatives to pass legislation codifying the right to abortion.
Get Pills Online
Hey Jane: discreet, safe abortion medication delivered to your door
Plan C Pills: order Plan C pills here.
Find a Brick and Mortar Clinic
Legal Assistance
Repro Legal Helpline: https://www.reprolegalhelpline.org/
Find an Abortion Doula 
DOPO Co-op: https://www.wearedopo.com/
Judgment-Free All Option Counseling and Abortion Support
Logistical/Practical Support (transportation, childcare, etc)
Apiary Collective: https://apiaryps.org/
Abortion Funding
National Network of Abortion Funds: https://abortionfunds.org/
Photo courtesy of Grand Warszawski/Shutterstock.