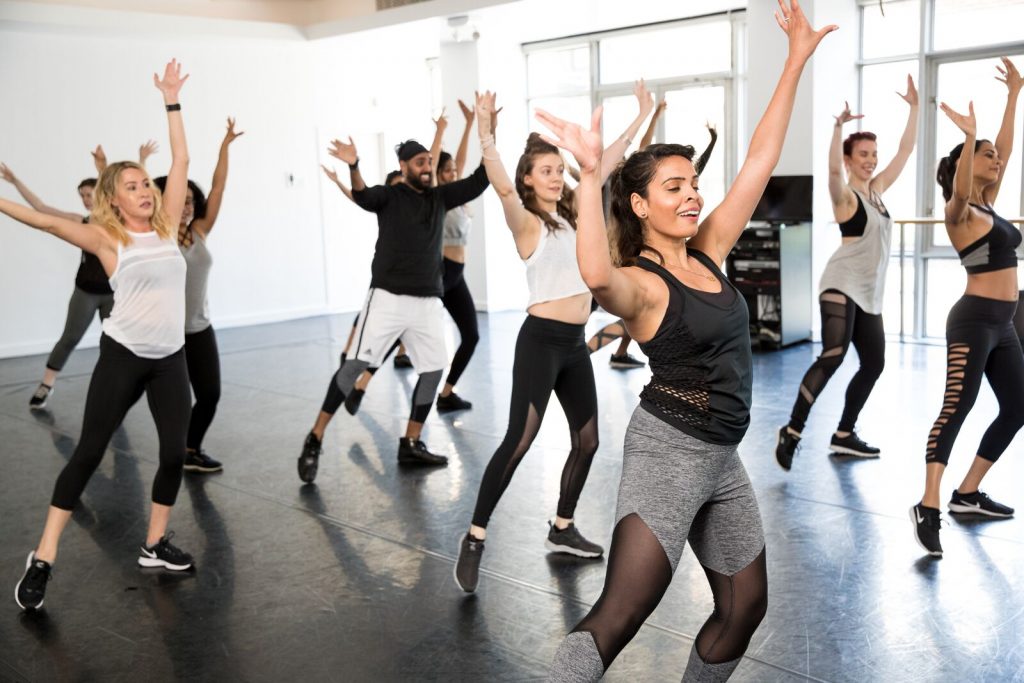 The following post is brought to you by our newest partner Doonya: the Bollywood dance workout rooted in high-intensity, interval training. Find classes across the United States in New York, Washington, D.C., San Francisco, Houston, Princeton, N.J., Chicago, and more locations near you.
Maybe you miss you dancing. Maybe you just wanted to sweat and burn some calories. Maybe you just wanted to try something new.
Whatever your reason for walking through that door, moving along on YouTube, buying or downloading the DVD, Doonya is a dance fitness program designed to suit all levels and backgrounds, Rohan Sheth, Doonya's CEO resident Bolly heRO, says. But for Sheth and their community of DOers, Doonya is much more than dance or exercise.
"Doonya is more than just a dance or a workout. Doonya is about connecting to the best version of you. For that hour, when you're in the room, something bigger happens. You pull out your inner Bollywood star—whether that's your Ranveer Singh, Madhuri Dixit or even channel that inner Beyonce—and live your best life."
Sheth hopes you take that inner Bollywood diva from the studio to the street and channel that feeling of living your best life to other facets of your life.
Oh, but don't get it twisted, he said. Doonya will make you sweat. A lot.
Headquartered in New York City, Doonya began in 2005 in Washington D.C with Kajal Desai, who still is the creative engine behind the program's content and training, and Priya Pandya. As they worked to offer contemporary South Asian dance in a way that was authentic yet accessible and followed a structured curriculum, the program naturally evolved into a fitness arm as students began to see the benefits of connecting muscle to a movement. In 2010 after studying exercise science (Desai is a certified instructor with the American Council of Exercise; Pandya earned her 200-hour yoga certification), Doonya formally launched its fitness program.
Sheth, who joined the instruction team in 2011, said he lost 50 pounds through Doonya's workout. But more importantly, Doonya pushed him out of his comfort zone and allowed him to discover a fun but an intense way of working out that made exercise an enjoyable activity rather than a chore.
"Even if I'm having the worst day, any day I'm teaching turns into the best day within a few seconds of our warmup," he said.
Interested in teaching Doonya? It's totally doable. You sign up through an online process and upon registration, you receive a full suite of online modules to get you learn everything you need to know. After submitting videos, Desai will evaluate you to see if you're ready or if she'll work with you to get you ready.
Doonya's instructors come in all shapes, sizes, dance and fitness skill levels, Sheth said. What they're looking for, he said, are people with the passion, motivation and positive energy to bring out everyone's inner Bollywood star.
"It's not about being the best dancer in the world," Sheth said, rather, can your energy connect to people and bring out their best?
Doonya's routines are all pre-choreographed, Sheth said. Each dance is curated to hit a certain body part and to ensure the constancy of the program.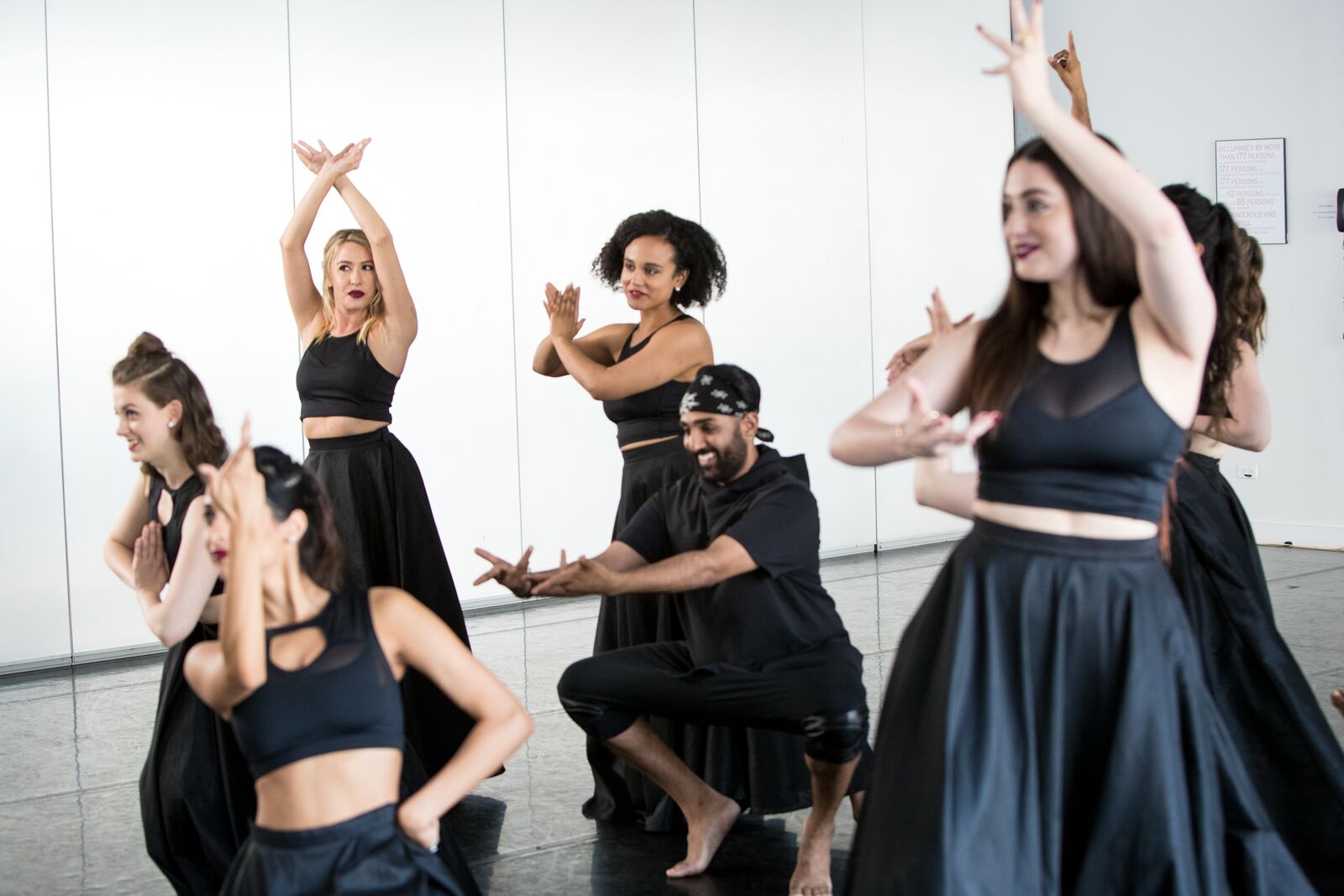 "The world is a troubled place. There is so much negativity we are surrounded by, and sometimes active members of society cannot give you the space to feel free and happy. Being a Doonya instructor and seeing students in class smile means a little part of that negativity is chipped away. That's why I do it. I can see the effect it has on people – the more instructors, the more people, the more positivity. It's my little way of making a little change that can ripple into a holistic shift in the universe."
During each class, you will spend 55 minutes sweating to songs you love—starting with a movement breakdown, you are equipped steps to take you through 8-11 songs. Each heart-pounding routine targets a major muscle group through innovative choreography and body-weight and weighted movements. Class ends with stretches and a reflection on the strength and power you channeled during the session.
---
If you love to dance and like to stay fit, become a Doonya trainer — it's only the coolest side gig ever. Becoming a trainer is easy and we're offering you a special offer. Use promo code BGM to unlock the trainer for $100 (the non-promo rate is $500). For more info or questions, email Doonya HQ at training@doonya.com.
---