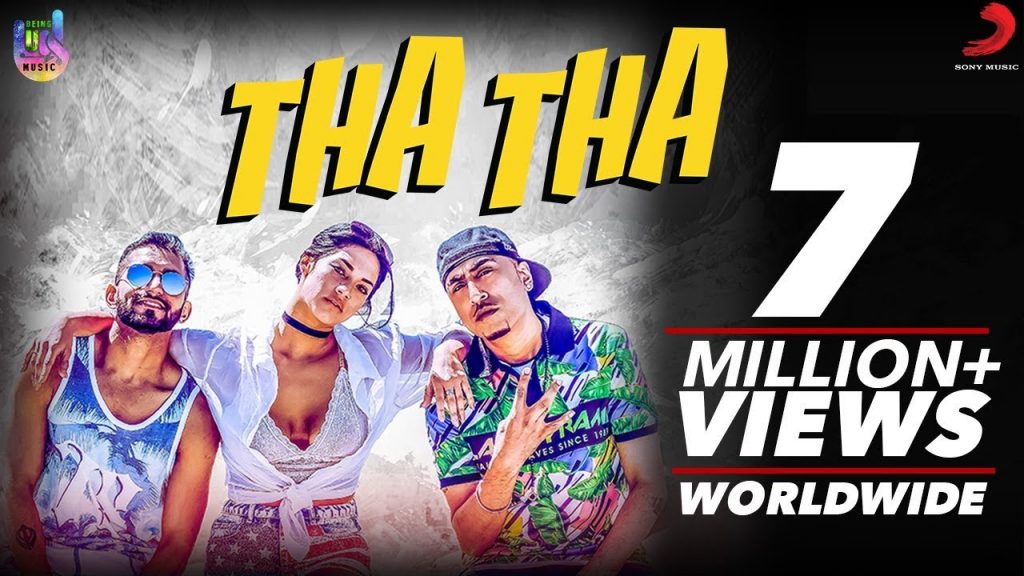 Raking in more than seven million views worldwide, Desi.NYC's first directorial production "THA THA" is taking the internet by storm. Written by R.S. Chauhan, "THA THA" features artist on the rise, Preet Singh, legend Dr.Zeus, Fateh DOE, and Zora Randhawa. The dhol vibrations and catchy lyrics make for an addictive dance beat.
Shot in New York City, "THA THA" is Desi.NYC's first music video production. The video included several local talents — leading lady Clo Ferreira, Soormay Bhangra team, and those attending Desi.NYC's Holi-Day event. From Bhangra in the middle of Times Square to colored powder painting the Hudson horizon, the video screams…well, desis in New York City.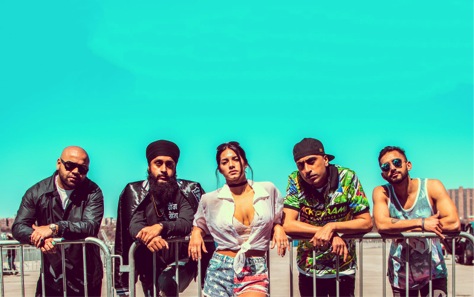 As an entity that has spent the past decade in the South Asian entertainment industry, Desi.NYC is now going beyond hosting events and actually curating and producing content. The mastermind behind the shattered glass and music video is Sahil Singh Aleria from Aleria Arts and Sunflower Records. This self-taught graphics and videography connoisseur single-handedly created the entire video.
"THA THA" was conceptualized, directed, and produced by the dynamic duo Monty Lokesh Kataria (MontyisLive) and Chanpreet Singh (SinghsofNY) who are also behind booming events like Urban Desi Concert and Conference and Turban Day. Passionate about giving South Asians living abroad a platform and developing a thriving community, the two have been part of artist growth from college events to internationally televised award shows.
Operating on the premise that as a diaspora there is enough room for all, and enough talent to go around, Desi.nyc hopes to raise the bar of production and events.
I asked co-producer Chanpreet Singh what the making of "THA THA" was like and here's what he said:
 "Working with such legends in [the] South Asian music scene like Dr. Zeus was a tremendous opportunity for the Desi.nyc team. Dr. Zeus has been a pioneer of nurturing new talent and it's great to see homegrown talent from NY (Preet Singh) reaching those heights. Understanding their vision to execution in a timely fashion was where we succeeded."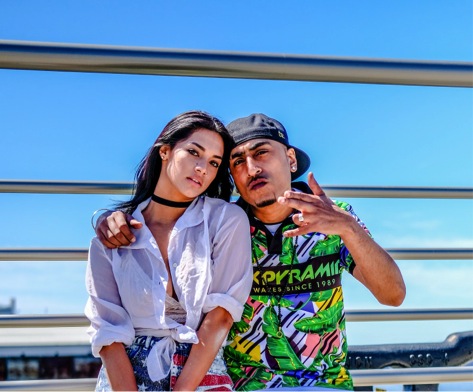 As the South Asian entertainment industry continues to evolve and diversify, the team aims to create a vision for all Kalakaars (artists) while still providing the platform they need. We cannot wait to see what the future holds for the team reinventing what it means to be "Behind The Scenes." But, until then, not sure about y'all but we will be bumping "THA THA."