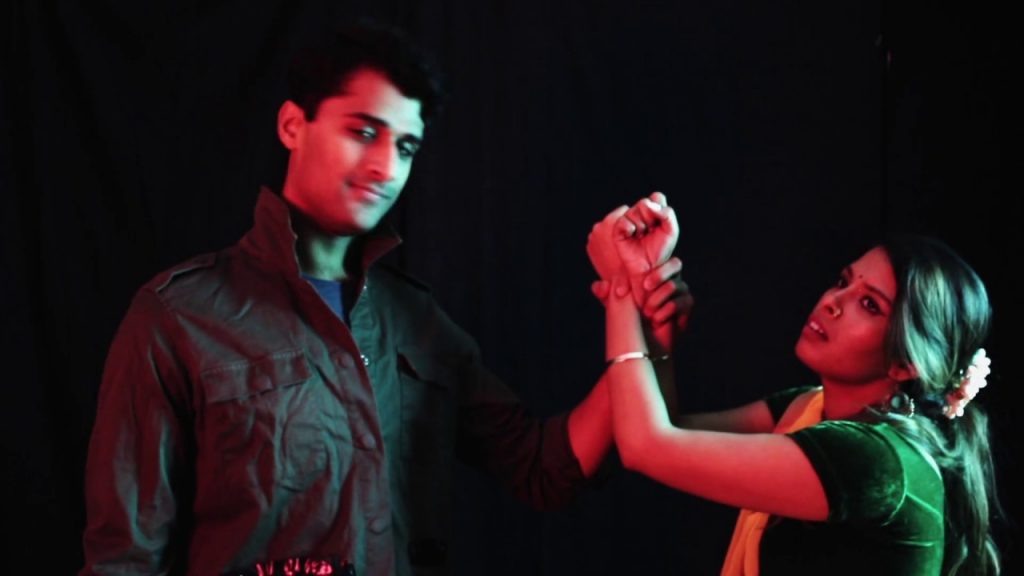 When it comes to our favorite Bollywood movies, we can't get enough of them. Whether it's recreating dramatic scenes or trying out our favorite dance moves, we never run out of creative ways to return to these beloved classics. Some of us may even be known to drunkenly recap a Bollywood movie (not us personally… Hi, Mom!). Enter "Drunk Bollywood."
From the hilarious minds at Lion Party Films, "Drunk Bollywood" is a spin on "Drunk History" that's bound to give everyone a laugh. Brown Girl Magazine went behind the scenes with director Proma Khosla to get a better look at the latest, "Sholay," and what's to come.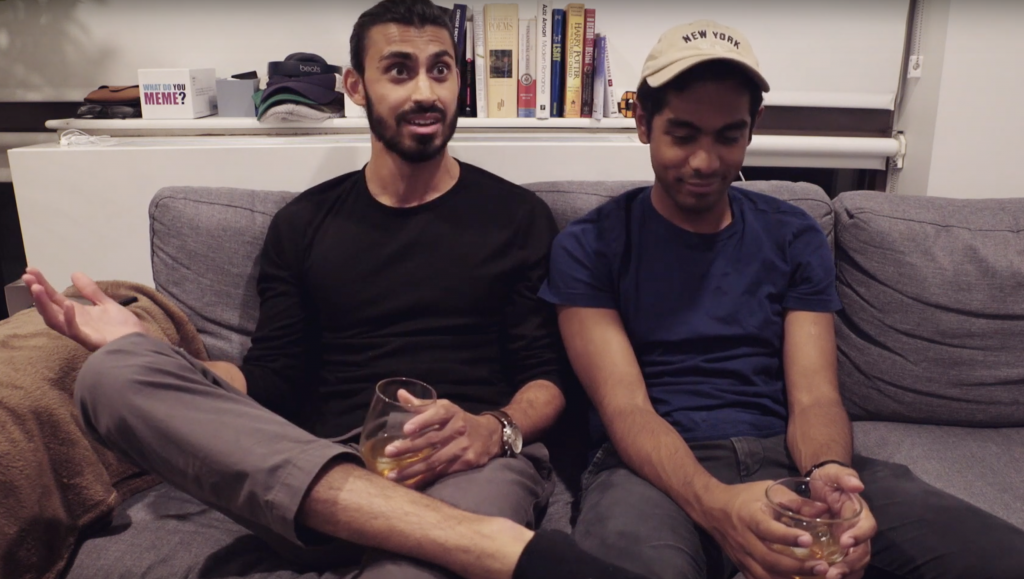 Who are the creative minds behind Lion Party Films, and what do you hope to accomplish in the upcoming years?
LPF consists of myself, Raashi Desai, Shivani Badgi, and Priya Shah. We all met through dance – Shivani, Priya, and I are part of Exodus Artistry and Raashi has been a leading dance videographer in the Bollywood/fusion space for years. That led to Raashi and Shivani directing 'Dirty Dancing: The Shaadi' (written by me, produced by Priya) in 2017 and to the four of us deciding that we wanted to keep working together.

We realized that we had a lot of ideas and different creative strengths that mesh well together. We want to create striking visual content, whether it's dance videos with a specific concept/story (like 'Ek Ladki Ko Dekha Toh Aisa Laga') or off-kilter sketches and stuff like Drunk Bollywood.  We also know an insane amount of South Asian creatives and want to find video outlets that showcase and strengthen everyone's talents through collaboration.
What are your favorite and least favorite parts in regards to the "Drunk Bollywood" series?
'Drunk Bollywood' was inspired by 'Drunk History,' it is such a fun series and I'm so glad we're making it a regular thing. I love that we get to work with a variety of people – it's always such a fun, relaxed setting where people feel free to embrace their weirdness and also encourage each other during what is actually a very difficult type of acting.??I don't have a least favorite part. Maybe when our janky background curtain falls down a lot.
How does the planning process work in regards to the "Drunk Bollywood" series (i.e. picking out the movies, choosing the narrators and characters)??
The first and probably hardest step is finding narrators because Desi people can be comfortable drinking on camera (all our parents are on Facebook!). We've always done two narrators at a time to take the pressure off any one person and create banter between them – they've always been two friends so that chemistry comes naturally. Once we have that, we work with them to choose a movie that they're excited about and that will find a good audience (except with 'Padmaavat,' where we recapped the history in conjunction with the movie release).

Once we record the narration, we take note of which characters were mentioned most prominently and set out to cast those. We try not to repeat casting so that we widen our net and also give new people a chance to play in this space. When they aren't explicitly actors, a lot of our cast members have been Bollywood dancers, so they're naturally good at melodrama and lip-sync.
Is it possible that LPF will start uploading some "Drunk Bollywood" behind the scenes clips in the near future?
We're definitely open to sharing behind-the-scenes footage and outtakes in the future! Especially with the narration, we have so much great stuff that couldn't make the final edit of both 'Dil To Pagal Hai' and 'Sholay.' And that's only for 'Drunk Bollywood' – we have loads of BTS for everything else as well.
"Drunk Bollywood" is sure to lighten the mood and bring a definite fun twist to a night in with your girls or when you just need a day to yourself!
Be sure to keep up with all of Lion Party Films' new releases and get sneak peeks of new videos by following the team on Youtube, Facebook, and Instagram!