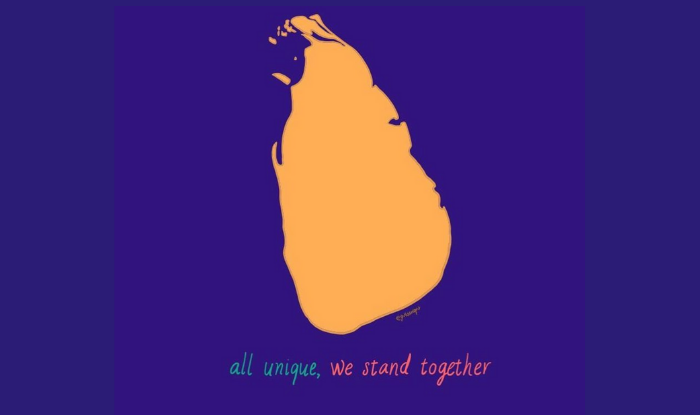 While Christians across the globe celebrated the sacred holiday of Easter, Sri Lankans were left in turmoil after six suicide bombers killed hundreds in churches and hotels across the country's capital, Colombo. It is estimated that the death toll has reached more than 250, with at least 500 more individuals injured. This is the first major attack in Sri Lanka since the end of the civil war in 2009.
Importance of Sri Lanka's Ethnic History
The roots of this current crisis date back many years and are closely related to the ethnic demographics of the country. The 2012 Sri Lankan census cites a total population of 22 million people. Of this 22 million, 70 percent are Buddhist, 12.6 percent are Hindu, 9.7 percent are Muslim and 7.6 percent are Christian. Since gaining independence from the British in 1948, there have been tensions between the majority Sinhalese-Buddhists and the minority Tamils.
While most Tamils are Hindu, there is a significant portion who are either Muslim or Christian. However, it is important to note that many Sri Lankan Muslims do not consider themselves Tamil; instead, they identify as Moors, distinct from both Tamils and Sinhalese.
The civil war began in 1983 as a result of the rebel group, the Liberation Tigers of Tamil Elan (LTTE), commonly known as the Tamil Tigers, wanting their own state separate from the majority Sinhalese. Not belonging to either group, Moors and Christians were further marginalized and forced out of their homes in majority Tamil territory.
In 1991, a Tamil Tiger suicide bomber assassinated former Indian Prime Minister, Rajiv Gandhi, leading many nations to declare the LTTE as a terrorist organization. Following this, Sri Lanka's president Ranasinghe Premadasa was also assassinated in 1993.
While no group took responsibility for Premadasa's assassination, is thought to be a result of LTTE action. After multiple failed peace negotiations, the war ended in May 2009 when the Sinhalese military invaded the North and killed the chief of the LTTE, Velupillai Prabhakaran.
The United Nations estimates that approximately 40,000 civilians were killed during this period. It is believed that this war contributed to Sri Lankan Muslims feeling further isolated and angry as their needs went unaddressed.
Last Sunday's Attack
Tensions have been rising between Buddhists and Muslims in Sri Lanka as some Buddhists believe Muslims to be a security threat, The New York Times reported. Last year, Sinhalese mobs attacked Muslim businesses and a mosque during which at least one person was killed.
Now, some believe it is possible that this marginalized group is angry with the country, and Sunday's attacks are a result of this growing tension. 
In 2014, the leader of Sri Lanka's main Muslim party, Justice Minister Rauf Hakeem, told foreign journalists, 'A community pushed against the wall like this will suddenly become a fertile ground for outside forces.'

'It's a real time bomb, the way things are happening. This is what we are really worried about. We don't want to go that far. We have to be as restrained as possible,' Reuters reported he said.
Sri Lankan officials believed Sunday's attack was conducted by the Islamist group, National Thowheeth Jama'ath. However, in a recent report published by The New York Times, ISIS has claimed responsibility
Recently, Sri Lankan government officials have admitted that they failed to respond to multiple warnings prior to Sunday's attack. The Associated Press reported that Sri Lanka's deputy general of police, Priyalal Disanayaka, sent a letter to four Sri Lankan security agencies warning them about the attacks on April 11. However, both President Maithripala Sirisena and Prime Minister Ranil Wickremesinghe have denied receiving any intelligence information.
Earlier this week, Sri Lankan government minister Harsha de Silva told CNN that advanced intelligence was received from "both India and the United States." However, US Ambassador to Sri Lanka, Alaina Teplitz, told CNN on Wednesday that advanced intelligence pertaining to Sunday's attacks was not provided to Sri Lanka. 
'We had no prior knowledge of these attacks the Sri Lankan government has admitted lapses in their intelligence gathering and information sharing,' she said.
When CNN reporter Christiane Amanpour asked Teplitz about de Silva's claim, Teplitz responded,
Well I can't speak for others. I don't know what other sources of information the government of Sri Lanka might have had. I can just tell you that we had no prior knowledge.
With Wickremesinghe stating that there are "still people on the run with explosives," the Sri Lankan people and those traveling to Sri Lanka are being urged to remain out of crowded areas and pay attention to safety reminders.
Sources have told CNN that two of the suicide bombers involved with the attacks were sons of Mohamed Ibrahim, a prominent Muslim spice trader in Colombo. Mohamed Ibrahim was among the many individuals taken into custody since the attacks Sunday.
In the most recent update, Sirisena announced that Zahram Hashim, the Islamic cleric who allegedly planned the Easter attacks was confirmed dead, BBC reported Friday. Sirisena identified Hashim as the leader of the attack on the popular tourist hotel, Shangri-La Hotel.
We will continue to follow these updates as more information becomes available.