4
min read
Boy meets girl. They sing a song or two. She wears a scantily-draped sari in the snow, in the mountains, in the pouring rain — really anywhere that's inappropriate to wear a sari. He wears an oversized suit with a tie the same color. Or maybe he isn't wearing a shirt at all? They get stuck in a forest overnight, maybe a train, a barn; really anywhere where "cuddling is the only option." But there's always tension. Maybe he's Muslim and she's Hindu. Maybe someone's brother is a gunda. It's an uphill battle, but eventually the parents give in and everyone lives happily ever after.
Sound familiar?
The struggle for love in Bollywood cinema has evolved from generation to generation, i.e. from "DDLJ" to "Yeh Jawani Hai Deewani." But the latest trailer for the much anticipated "Ek Ladki Ko Dekha Toh Aisa Laga" foreshadows perhaps the boldest evolution in the modern Bollywood love story to date: Girl meets girl. 
When the trailer begins, you immediately think to yourself: Anil Kapoor, Sonam Kapoor, Rajkummar Rao, and Juhi Chawla in a romantic family dramedy is what the world needed. You think the movie is about Sonam's character feeling pressure from her Hindu family to marry, but she will eventually fall for a Muslim boy (played by Rao). Klassic with a "K."
But as the trailer nears its end, it is revealed that Sonam is not in love with a man but has been instead struggling her whole life with accepting her own truth and sexuality. The trailer ends with two girls holding hands.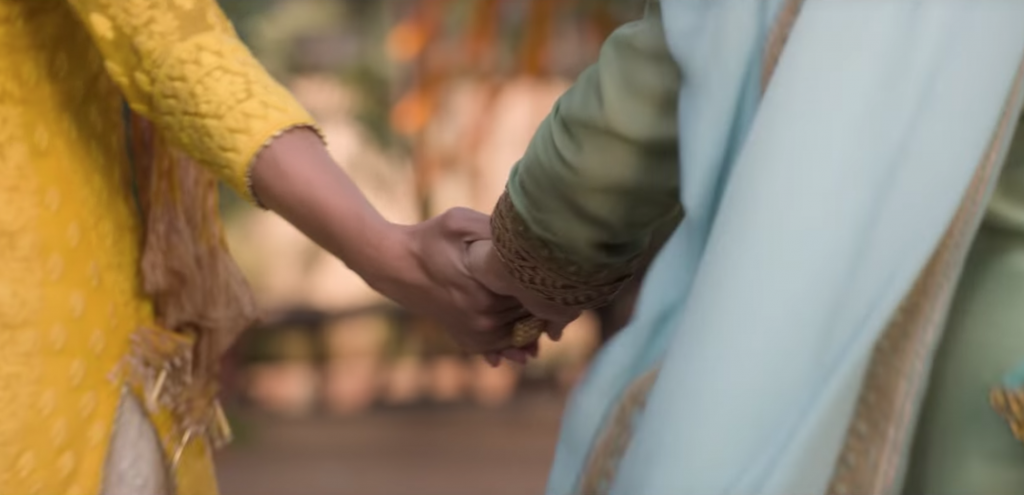 Bollywood films like "Lipstick Under My Burkha," "Margarita With A Straw," and "Kapoor and Sons," to name a few, have sparked an initial conversation about sexuality. But with India still celebrating the recent monumental Supreme Court ruling decriminalizing homosexuality, there is not a more appropriate time for "Ek Ladki Ko Dekha Toh Aisa Laga," where the romance is front and center in the storyline.
In a world where media and entertainment figures greatly influence how people think, we hope that having such a star-studded cast will bring crowds, of all walks of life, into the theaters and India one step closer to a broader societal acceptance of same-sex relationships.
Sonam Kapoor as the heroine struggling with her true identity makes perfect sense, given Kapoor's vocal support of LGBTQI rights, as well as her mainstream successes in films involving social messages and progressive ideas, like the menstruation rights biopic, "Pad Man," and the girl-power comedy, "Veere Di Wedding."
It is also worth mentioning that the film's screenplay was written by a trans-woman. Gazal Dhaliwal, who also wrote the groundbreaking "Lipstick Under My Burkha," knew she was trapped in the wrong body since she was five and has since challenged the South Asian stigmas that accompany womanhood and sexuality. Additionally, this film will be the directorial debut for female director Shelly Chopra Dar. We've got some mad ladki power here, y'all.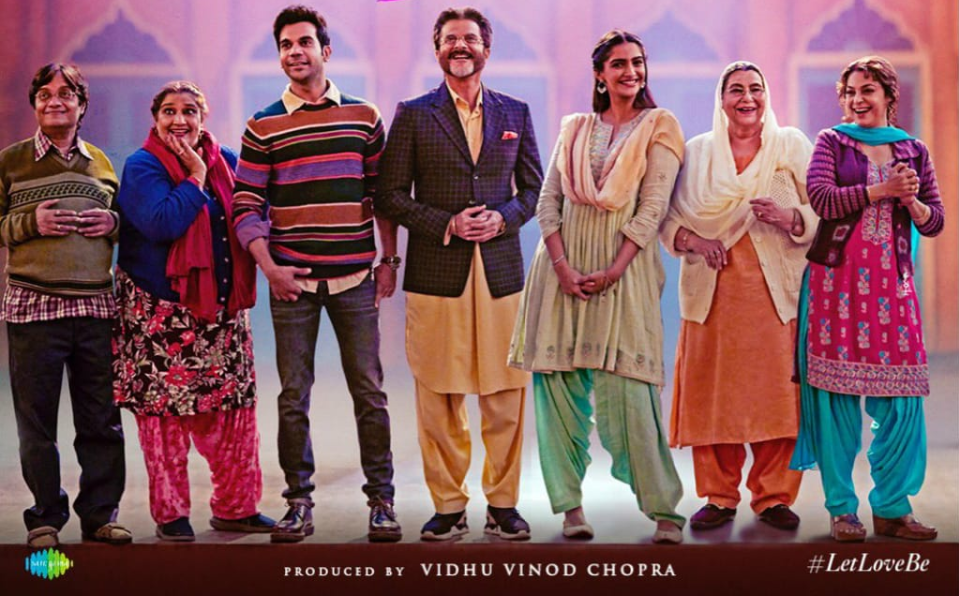 We hope "Ek Ladki Ko Dekha Toh Aisa Laga" expands the definition of love and companionship. We hope "Ek Ladki Ko Dekha Toh Aisa Laga" reminds many South Asian societies that family should be built on unconditional acceptance. We hope "Ek Ladki Ko Dekha Toh Aisa Laga" lights a fire under those who are struggling with accepting their own truth out of fear and any loved ones in their lives that struggle with this truth because we cannot expect society to accept what we ourselves cannot.
"Struggling with sexuality" usually isn't an option in many South Asian households. The path to eventually meet a nice boy, settle down and have a happy family has been paved for us and then reinforced by Bollywood idealism. We've yearned to be wooed by our Raj, chased after by our Veer, and fall in love with our best friend Jai. But now, the paradigm for love is being challenged, and we at Brown Girl are so excited to see it happen.
Make sure to watch "Ek Ladki Ko Dekha Toh Aisa Laga" on February 1st.