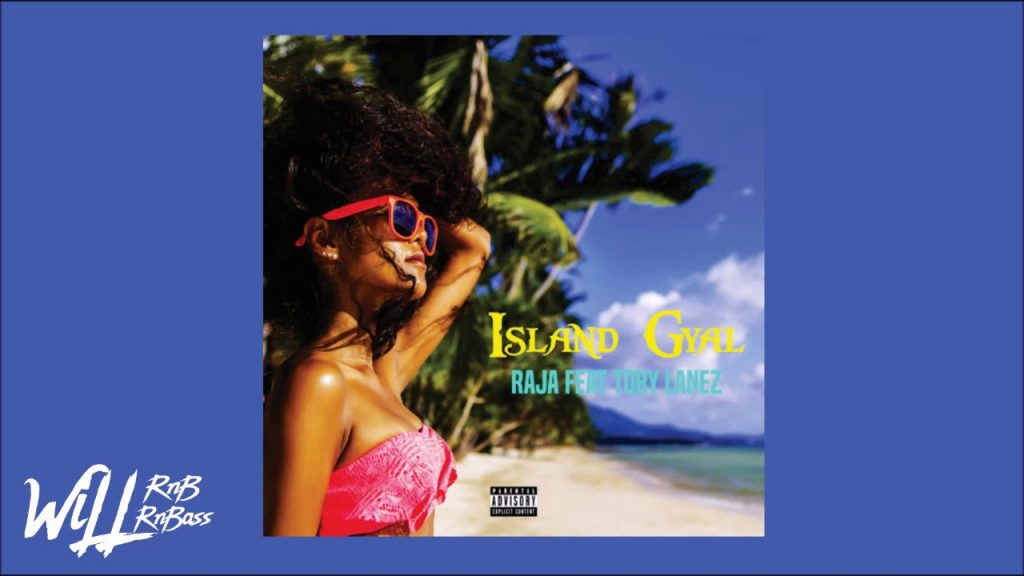 Raja is an emerging Indian-American music artist who delivers a sound of appreciation, respect to the dancehall queens, and to the West Indian culture. The Long Island native and first-generation son of an Indian father and mother, Raja said his dad came to America with only $13 in his pocket, who sold hot dogs at Yankee Stadium before joining the Air Force and becoming an engineer. Despite coming from a strict family of Hindu and Patel origins, Raja lived in a music-loving household, where most of his inspiration comes from.
His music career and popularity began to grow In 2015 when he grabbed a feature in the XXL Magazine Rookie Edition and was the headline performer at the New York CityIDemiurge Awards — a new recognition system for NYC creative's doing business and giving back to NYC. Raja is currently performing in the hottest spots from the Supper Club in LA to SOB's in NYC. He has an EP named REBIRTH due in January with a few industry heavy-hitters, including Tory Lanez, Fabolous, Producers – Ron Browz and James Fauntleroy.
---
"I come from a very strict Hindu family, so growing up to be a musician wasn't a part of my future or my parent's view for my career. I grew up with two disabilities ADD and ADHD, which caused me to feel like an outsider. I struggled with school while my siblings received straight A's. My parents made education a top priority so that made the pressure unbearable. I was expelled from high school due to cutting class and behavioral issues. I later finished his academic classes at a military school.
I was signed to a modeling agency, and that's when I was first exposed to the entertainment industry and fashion industry. Born and raised in New York City, the heart of hip-hop, has changed my perspective on sounds and that's why you can tell I'll have pop-dance where I'm singing and I'll have hip-hop/r&b records as well. 
View this post on Instagram
I have two older sisters who were major influences on my musical influences. My eldest sister influenced me a lot because she loved to dance and pop music which changed my music. I would watch videos and listen to artists like La Bouche, Gloria Estefan, J. Lo and Madonna for hours. Then down the hall from my bedroom would be my middle sister's room, where she'd be listening to Nas, you know 'Reasonable Doubt,' 'Naughty by Nature,' Biggie, Tupac, so that's where my hip-hop influence comes from.
The hardest thing for an artist to find is themselves, their brand, and their sound coming into the industry because some kids will do whatever it takes to get on. In the beginning, I was kinda making rap records but I didn't feel like I was being authentic to myself and to the craft, so I really took a second and I thought to myself — what are my influences, what did I like to dance to, and what did I like to sing to. I started singing more, like rap-singing on records and that's where I became more comfortable and being able to deliver more quality music.
View this post on Instagram
That's when I drifted off to more dance-pop and more commercial music. Because I kind of found my sound after everything I went through. Ups and downs in the music industry, going through managers, going through people who I thought were my friends but weren't, people who I thought supported me but didn't. That's where the record 'Quiet Haters' comes from.
A lot of the records relate to relationships I went through, sexual encounters I went through, but 'Rebirth' is the name of the album because I finally found that Raja sound. 
My single 'Island Gyal' featuring Tory Lanez has a summery vibe and West Indian flavor. I did that record in September but I thought since the Indian community loves reggae and Caribbean music so I was like you know what, why don't I stay true to my people and also make a record that everyone could dance to and have a good time. I said 'let me make a summer vibe record cause that's a big part of me, I like to party, I like to dance, I like to have fun and I like to make upbeat records also, that's how my energy is.'
View this post on Instagram
I want to leave you all with one message, don't listen to all the haters and keep following your dreams. There's always gonna be people out there trying to break you down especially if you are different."
-RAJA