Dear Brown Girl readers,
Happy Holidays! After a tumultuous political year that has left us both emotionally and mentally drained, to say the least, we continue to push forward in the hopes that 2018 will be easier to tackle and that special counsel Robert Mueller's investigation will be fruitful.
Politics aside now is the time to reflect on how far we've come as a team of volunteer writers who live across the world with different backgrounds and professions, joined together by passion and the desire to build upon one common goal—a website dedicated to empowering South Asians living in the diaspora.
We face enormous challenges everyday—limited time, funds and resources, to name a few, but somehow we make it work. The Brown Girl team has diligently published more than two captivating stories a day, empowered hundreds of thousands of readers worldwide, engaged with more than three million social media fans, partnered with more than a dozen sponsors and colleagues including MassMutual, ShanFoods, Rent it Rani, Sampat Jewellers, JaiJaiHooray, and continue to be a thriving platform for more than 150 dedicated contributors. 
This year, we're the most excited about our new parenting and wedding content we've been publishing to the website because it's unchartered territory.
On the heels of producing more content that relates to moms, we hosted our very first Mother's Day event, Mimosas with Moms, which included partners like ReeMat Designs, Simitri, My Indian Accent, 344pm- It's Time to Dress Your Style, and authors Sonia Panigrahy & Susan Kokura.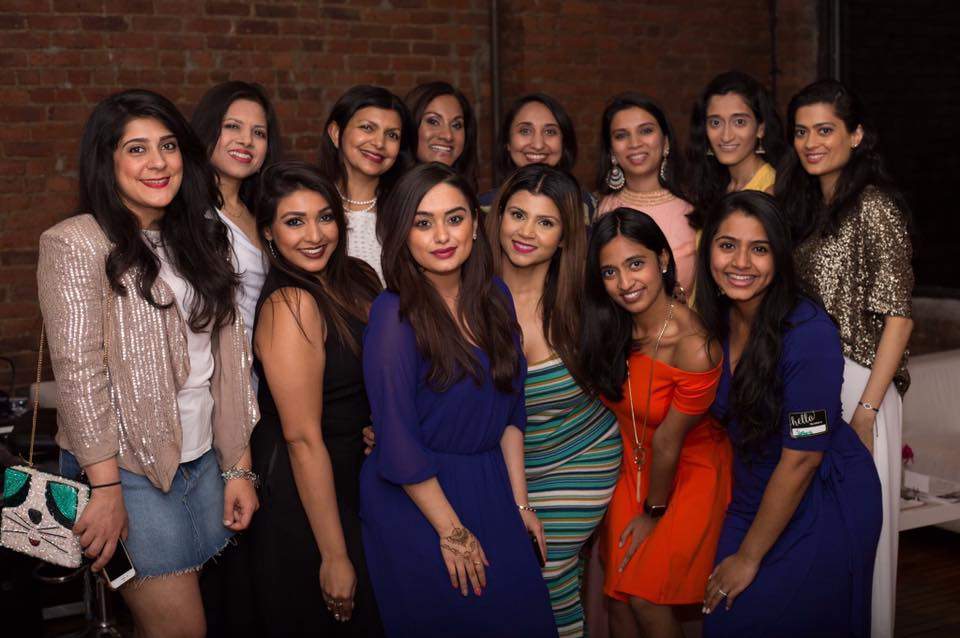 We recently co-hosted a swanky New York City Diwali extravaganza with Doonya's Rohan Sheth to raise funds for The America India Foundation's LAMP initiative providing education to the children of migrant workers.
This Diwali was actually a lot of fun here at Brown Girl our Canadian team came together to showcase their desi-grunge side in a photo shoot.
We started producing content with a new team of contributors in London, partnered with Indian-American hip-hop artist Raja Kumari to launch her single "The Come Up," and produced a video for Holi that gave light to the holiday's myths.
https://www.facebook.com/browngirlmagazine/videos/10154924757126125/
And more recently, we sat down with India's infamous comedy troupe All India's Bakchod's Tanmay Bhat and Kaneez Surka in Central Park.
https://www.facebook.com/browngirlmagazine/videos/10155620117096125/
With more than 700 original stories, we're proud to share that we've seen more than two million page views this year from countries including, but not limited to, the United States, Canada, India, United Kingdom, Pakistan, Australia, Malaysia, and the United Arab Emirates. 
But our stats mean nothing when we realize the impact we've made on young brown folk who visit us when they feel lonely, out of place, weak, shy, sad, and/or embarrassed of their hyphenated identity.
Don't let our mission to empower young women mislead you from an important and surprising stat—more than 30 percent of our readership is comprised of young men, which proves the feminist movement has truly evolved, and it continues to grow with the amazing group of supporters and partners we've worked with in the past.
So, from the bottom of our hearts, thank you for supporting our journey. And, to celebrate our growth and success, we've put together an amazing holiday gift basket full of goodies. 
To enter, please take our five-minute survey below, which ends on December 31, 2017, at 12 p.m. EST. One lucky winner will be selected at random and announced during the first week of January. 
Take the survey via Google HERE. 
The gift basket includes more than $500 worth of goodies.
A $25 Sephora gift card, Elizabeth Jaikaran's "Trauma: A Collection of Short Stories," and Rupi Kaur's "The Sun and Her Flowers"— courtesy of the BG staff. 
And a few select items from our line-up of wonderful sponsors—SaffronFix, KISSBOBO Makeup, Two-Step Sari, LashStash,  Fun-dit, and Skin Sutra Skincare—who've graciously opened their hearts to support the Brown Girl community.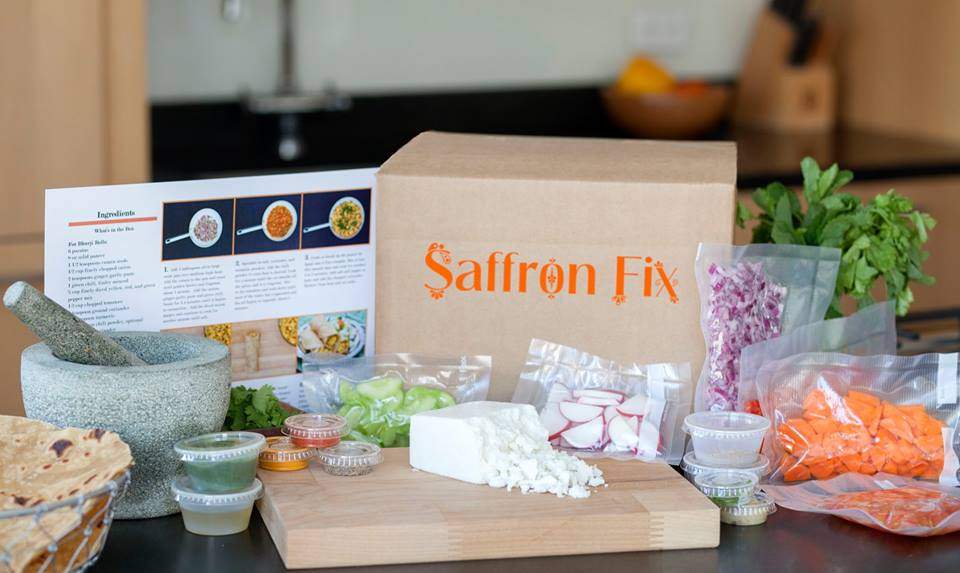 It shouldn't be this hard to cook fresh, healthy Indian food, quickly and without costing a fortune. Say goodbye to HelloFresh and namaste to Saffron Fix. The gift basket includes two pantry-kits of your choice, one box of sweets (soan papdi), and a $50 gift card. 
Their service offers all the spices, pre-chopped vegetables and a beautiful, easy to follow recipe card, all in a box delivered right to your doorstep. Each box also comes with rice and an option of naan or rotis.
Visit their website today, pick a recipe and delivery options, receive it on your selected date and cook a delicious meal within minutes! Use discount BGM25 for $25 off your first order. 
Follow Saffron Fix on Facebook and Instagram.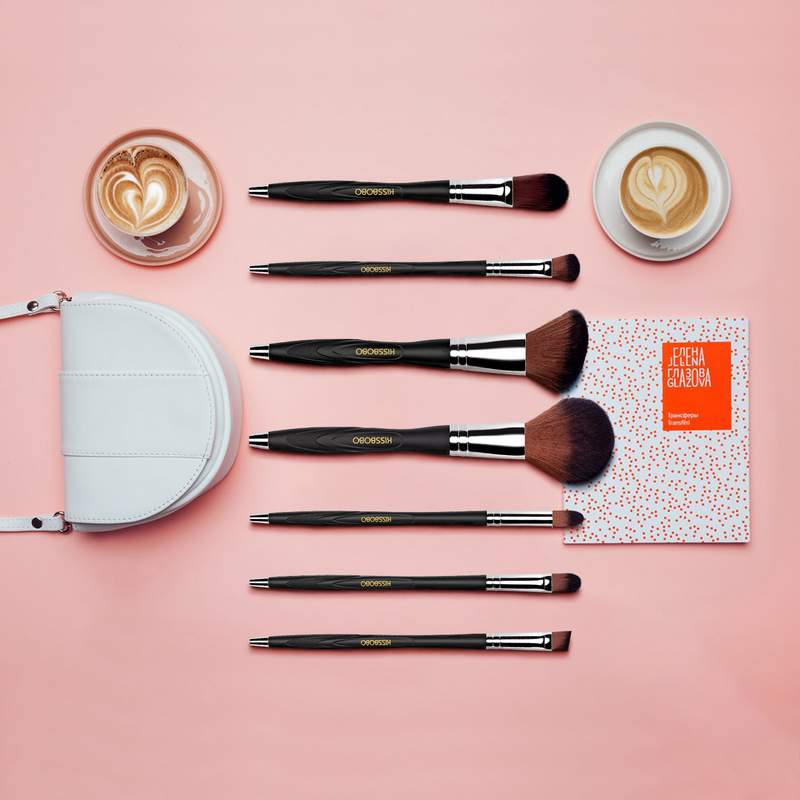 *Every 10th entry will be mailed a seven-piece makeup brush set directly from KISSBOBO headquarters. 
You may have seen KISSBOBO's invisible adhesive bra that comes with a drawstring on Instagram—the one every influencer has been raving about because it's got the perfect fit. But more recently, the company launched its seven-piece vegan brush set that covers all your basic needs of makeup.
The seven-piece set includes an Eye Sweep Brush, Angled Blush Brush, Eyebrow Brush, Powder Brush
Concealer Brush, Foundation/Contour Brush, and an Angled Eye Shadow Brush.
The brushes consist of synthetic fiber bristles, which means no shedding, no chemical smell, and best of all, they're cruelty-free for your skin!
Each brush is also made with an Ergonomic design so it comes with an anti-slip handle, and the well-made rubbery material gives you a comfortable and sturdier grip for longtime use.
Follow KISSBOBO on Instagram and purchase a $20.99 set on Amazon today.
The name in itself should give you an indication of the next gift. Yes, you guessed it right—Parul Das,  a mother of two, wife, attorney and entrepreneur—invented the two-step sari, which has revolutionized the traditional sari to include a petticoat and pre-formed pleats, all attached to a discreetly expandable waistband. You can pull it on like a skirt and drape the pallu as desired.
The winner will be given the option to choose their favorite from the available styles—the royal blue, emerald green or the coral.
Follow Two-Step Sari on Facebook and Instagram. 
Skin Sutra's daily serum contains potent growth factors that have been extracted from Adipose Stem Cells to repair skin damage. These growth factors work to accelerate your skin's ability to repair lines, wrinkles, weak, lax or dull skin. The antioxidants help reduce the appearance of skin redness, fine lines and wrinkles and the peptides reduce the signs of aging.
Follow Skin Sutra on Instagram and Facebook.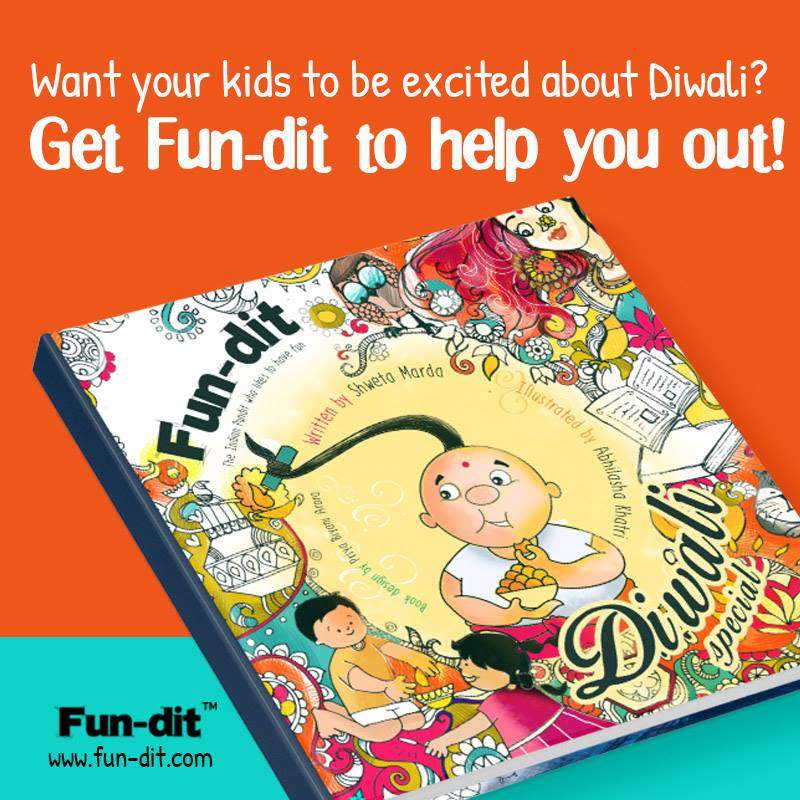 Shweta Marda, the founder of Create to Nurture, Inc. and author of Fun-dit, was born in India and always remembers celebrating festivals with gusto and spirit. Now, as a mom, living in the U.S., she is always trying to create fun ways for her kids to enjoy Indian traditions and culture in a modern way.
"A few years ago during Christmas, Elf on the Shelf left me thinking, I was worried that my kids weren't connecting their Indian roots. So I created Fun-dit—the fun Indian pundit! It's a toy-book duo that introduces kids to simple Indian traditions in a fun, new way. His magical ponytail inspires imaginative play and teaches how to enjoy Indian traditions."
Five percent of the company's revenue is donated to akankshafund.org to help educate disadvantaged children in India.
The gift basket includes the toy-book duo—perfect for your favorite little one.
Order a Fun-dit today (purchase the hardcover book here and toy here), and follow them on Facebook plus Instagram.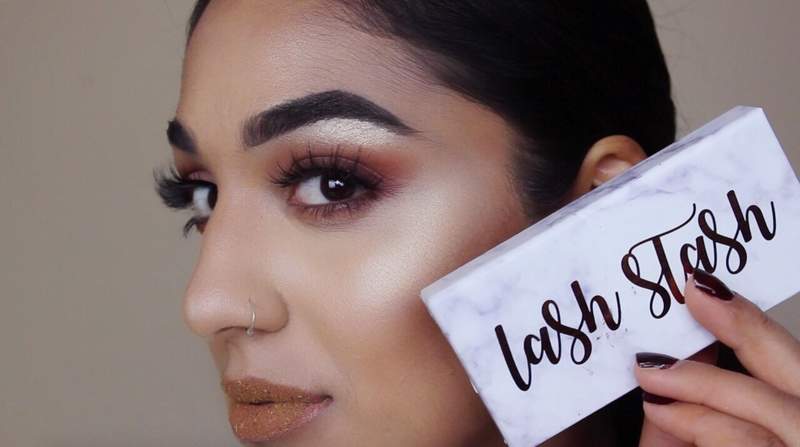 Lash Stash, founded by Ashna Mankotia of Toronto, recently launched a line of 3D mink lashes—which are cruelty-free and handmade. Soon, she will be introducing faux mink options.
Good for up to 20 wears, the line of eyelashes includes "Garam Masala,"—included in the gift basket—can be described as subtle and sexy, just like the spice, you don't need a lot for bold flavor.
The second is "Cinnamon," which can be described as sweet and flirty, perfect for day and night wear. And the third is "Saffron," which is the fluffiest style, perfect for those ultra-glam looks.
Visit Lash Stash's website and follow them on Instagram. Use discount code BGMLOVE for 10 percent off your first order. 
Have you entered in our holiday gift basket giveaway yet? If not, be sure to ENTER HERE!