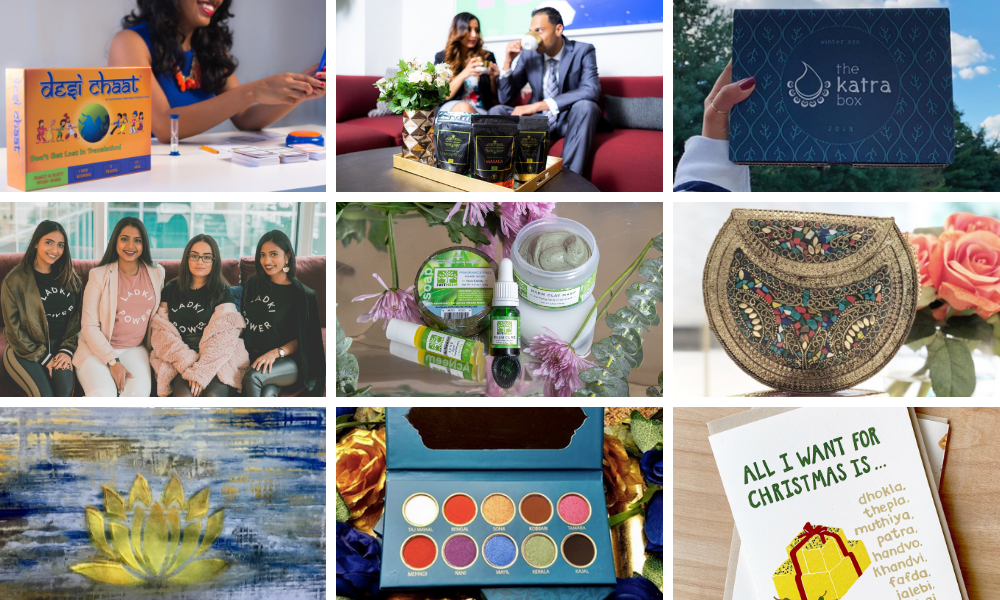 Dear Brown Girl readers,
After a tumultuous political year that has left us all emotionally and mentally drained, to say the least, we continue to push forward in the hopes that we'll stand better united in 2019 to tackle the issues at hand.
Negative thoughts aside (for a hot minute that is), it is the time to reflect on how far we've come as a team of volunteer writers who live across the world with different backgrounds and professions, joined together by passion and the desire to build upon one common goal— to grow an online platform dedicated to empowering South Asians living in the diaspora.
Since 2008, we've faced enormous challenges everyday—limited time, funds and resources, to name a few, but somehow we've made it work for a decade now The Brown Girl team has diligently published more than two captivating stories a day, empowered hundreds of thousands of readers worldwide, engaged with more than three million social media followers, partnered with more than a dozen brand partners, hosted multiple events throughout the year (shout out to all the slashies at our Slashie Summit), partnered with a handful of organization on causes they passionately believe in, produced more photo shoots than we could have ever imagined, engaged with countless thought leaders and influencers in the South Asian space, launched our first-ever podcast, Queering Desi, and our first-ever apparel line, Ladki Power, and continue to be a thriving platform for more than 150 dedicated contributors living in the USA, Canada and the United Kingdom.  
With more than 900 original stories published in 2018, we're proud to share that we've seen two million page views and one million readers this year from countries including, but not limited to, the United States, Canada, India, United Kingdom, Pakistan, Australia, Malaysia, and the United Arab Emirates. But our stats mean nothing when we realize the impact we've made on young brown folx who give our platform love and support 365 days of the year. 
So, from the bottom of our hearts, thank you for supporting our journey. And, to celebrate our growth and success, we've put together an amazing holiday gift basket full of goodies — courtesy of our brand partners. 
To enter, please take our five-minute survey below, which ends on January 1, 2019, at 9 a.m. EST. One lucky winner will be selected at random and announced during the first week of January. 
Take the survey via Google Form here. 
This year's gift basket includes products from our exclusive line-up of partners: Bili Beauty, holiCHIC By Megha Rao, The Katra Box, JustNeem Skincare, artwork by Shreya Mehta, a Desi Chaat board game, LuxTea Company, and a Ladki Power t-shirt or a sweatshirt of your choice. 
COLABA ($68) — Embossed mosaic bag with top flap opening. Dimension 6×6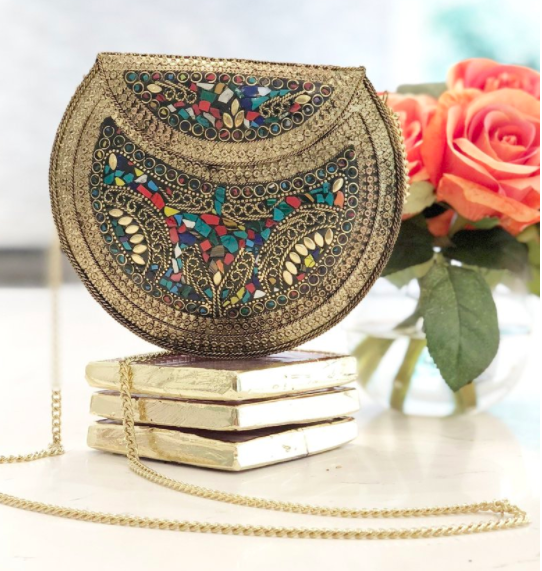 Rooted in tradition and enviable personal style, holiCHIC is the key to making a lasting impression. Urban functionality meets contemporary flair and transcends its wearer to another level of style and sophistication without sacrificing ease. No fuss, just chic.
The name, much like the collection, symbolizes a fresh perspective. The word holi is taken from the exuberant spring festival symbolizing color and love. When paired with chic it creates a new standard of modern opulence for conventional Indian fashion.
The emerging label curates ensembles in limited quantities to offer an exclusivity factor for its wearers. Designer and curator Megha Rao strives to deliver distinctiveness and individuality in each aesthetic ensuring her wearers will stand out at their next social event.
Facial Care Gift Set ($53.98) — Includes a cleansing fragrance-free soap, AcNeem Spot Treatment, ramie facial pad, Neem Clay Mask to deeply cleanse, and healing and soothing Neem Cure Oil. Apply discount code BGM15 for 15 percent off at check-out.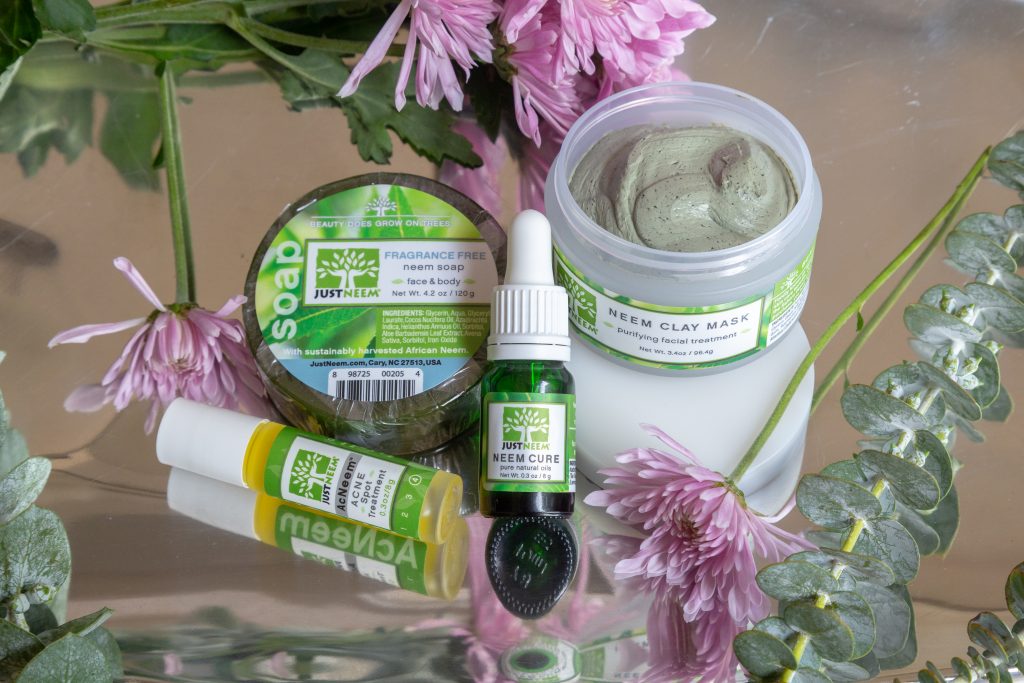 If your parent or grandparent has told you about Neem's benefits, now it's your turn to tell THEM about JustNeem. Nearly 5000 years ago, neem trees were being used in daily life in India and Pakistan for its medicinal properties in households and still do but JustNeem isn't like your mother's neem products — trust us.
JustNeem's formulations are unique because of their dual and triple benefits. Neem is super potent and contains more than 100 healing properties. Every part of the tree contains some level of active compounds which have been found to be extremely effective in natural skin care. JustNeem has infused these properties of the neem oil and leaves with other natural ingredients in an extraordinary line of skincare products that will nourish, heal and beautify the skin.
'Eyes of India' eyeshadow palette ($54) includes ten colors — Taj Mahal, Bengal, Sona, Kobbari, Tamara, Mehndi, Rani, Mayil, Kerala, and Kajal.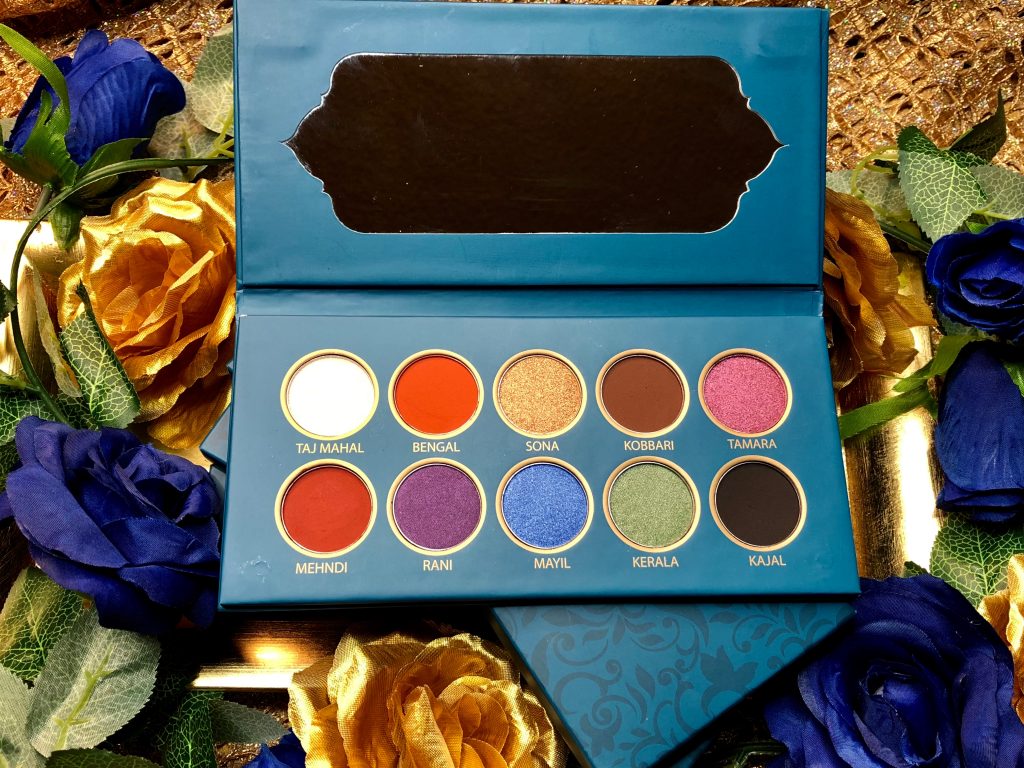 Bili Beauty — a cruelty-free, vegan beauty brand made with 100 percent natural ingredients — is committed to highlighting India's beautifully diverse cultures through the art and science of makeup.
I have been a longtime lover of all things beauty related but never found my specific shade of brown when I was growing up as the options were a bit more limited at the time. It was hurtful to not have brands cater to people like myself so I made a vow that one day I would create makeup to suit every skin tone. But as a girl from a traditional Indian household, I didn't even think that creating my own line was possible so I studied business instead with an emphasis on the beauty industry. Best of both worlds!

As the years went on, I began to notice how my Indian people were rarely represented in the American media (movies, news, advertisements, etc). Given that I worked in the beauty industry, it was especially upsetting to not see Indian models in beauty campaigns.

After 6 years of working in marketing and public realations for the beauty industry, I quit my job to commit to my original vow. I was determined to create a makeup line that celebrated my beautiful Indian culture while creating high quality products with clean ingredients and high pigmentation that showed up on all skin tones.    
The 'Eyes of India' eyeshadow palette features 10 pigmented shades ranging from rich neutrals to bright pops of color — all of which are all named after and inspired by India's beautiful and diverse cultures. A list of the ingredients of the palette can be found here.
The 2018 Winter Szn Box — worth $123.50 — includes 

eight surprise 

beauty and wellness products. The Box will be released to subscribers mid-December! We were given the 

exclusive information to share three of the products from the Winter Katra Box with you all:

 JustNeem Green Tea Lotion, NCLA Holiday Cheers Toolkit, and The Katra Box Canvas Pouch.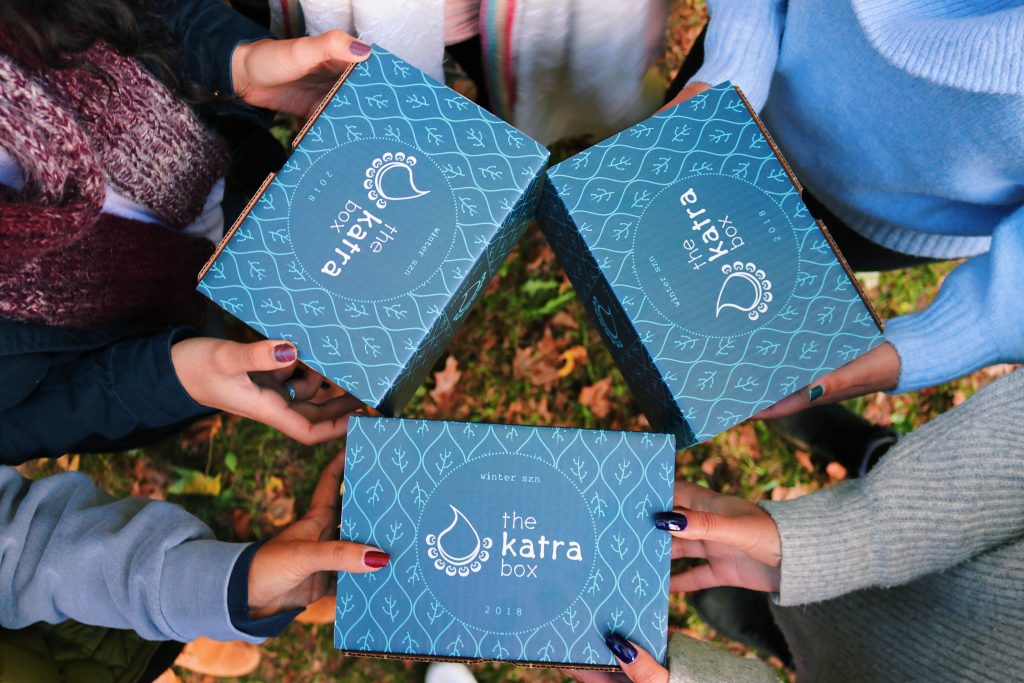 The Katra Box
is a seasonal subscription box, which means it's shipped out four times a year, and is carefully curated with the hybrid identity of the South Asian-American woman in mind. Every box contains an assortment of products ranging from beauty and apparel to wellness and lifestyle. They've made sure to find sustainable products from ethical, fair trade, and clean companies, so you know you are supporting ethical and natural-ingredient businesses with every box!
We know women in the South Asian diaspora all over the world who are on-the-go and creating big waves in many diverse industries. So, we'd like to take some of the hard work out of their hands. We've done the research, so you don't have to. We work with ethical, fair trade, and clean companies so you can discover sustainable products.
Subscribers pay $49.99 (or less!*) each season for a box with products that will always total in value for more than $100!
The Katra Box offers three different subscriptions plans: the Seasonal Subscription Plan where you're charged $49.99 each season (so 4x a year), the SemiAnnual Subscription Plan, in which you're charged $89.99 every other season (so 2x a year), and the best-valued plan is the third one, an Annual Subscription Plan that charges $169.99 annually (so 1x a year). 
Board game includes 250 Cards (1000 words), score pad, card holder, pencil, buzzer ($30).

Created by Priya Shah, Desi Chaat is the South Asian game to play with friends and family this holiday season! A desi twist on the word game Taboo — it includes 1000 words of your favorite celebrities, popular terminology, food, historical facts and figures, movies and songs, sports and so much more. Try guessing words like, "cricket,' "ladoo," "Deepika Padukone," and others without the obvious words associated with them.
The purpose of the game is to bring generations of the family together from grandparents to the young ones, and it guarantees hours worth of laughter and memories to share for years to come.
Includes a chai holiday gift set. Apply discount code BGM10 for 10 percent at check-out.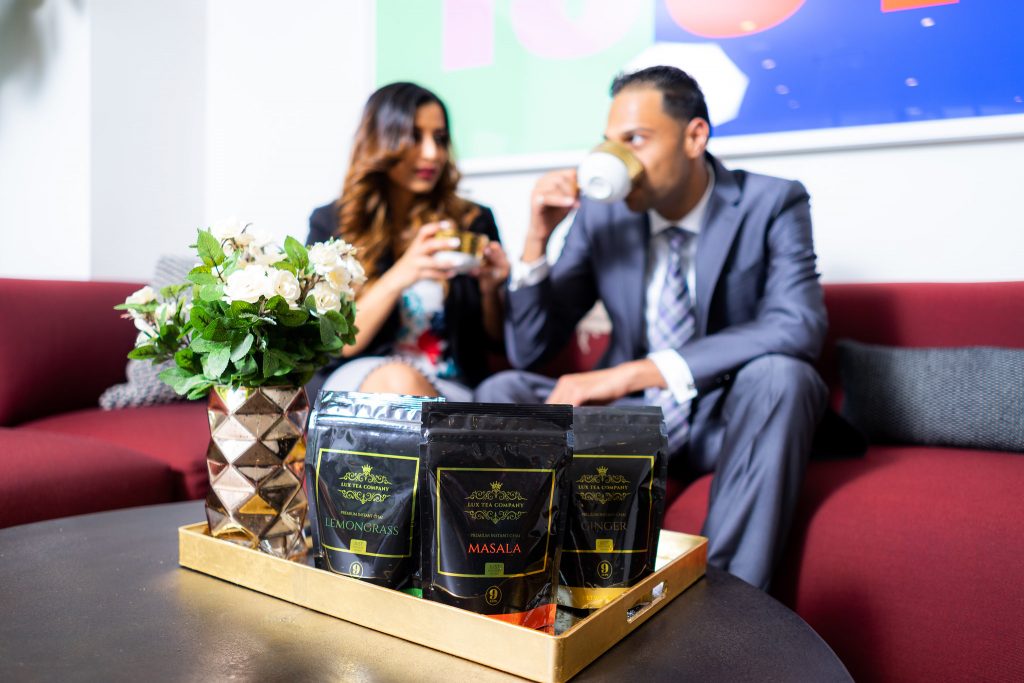 Tea is quintessential to the Eastern culture. It's the South Asian way of socializing, mending broken bonds and making life so much more beautiful. More than anything, tea is an age-old tradition and part of our heritage.
The owners of Lux Tea Company — husband and wife duo — Sandeep and Pinky Barot, have similar sentiments regarding this drink, which is also the second highest consumed beverage globally following water.
Tea can be associated with so many feelings and that was one of the factors that led us to this industry. Tea helps relieve stress, helps amp you up to push through the day, it is a romantic drink that you can enjoy whilst coffee is seen more as a rushed beverage. As for the brown community—chai is such a nostalgic beverage for many because they may have enjoyed chai with elders in their family, Pinky said.
They say matches are made in heaven. Well, this husband and wife duo couldn't be a better example of this saying. Blending Pinky's love for tea and Sandeep's desire to venture off into entrepreneurship, the two decided to give birth to the Lux Tea Company two years ago.
Includes three greeting cards with desi flavor.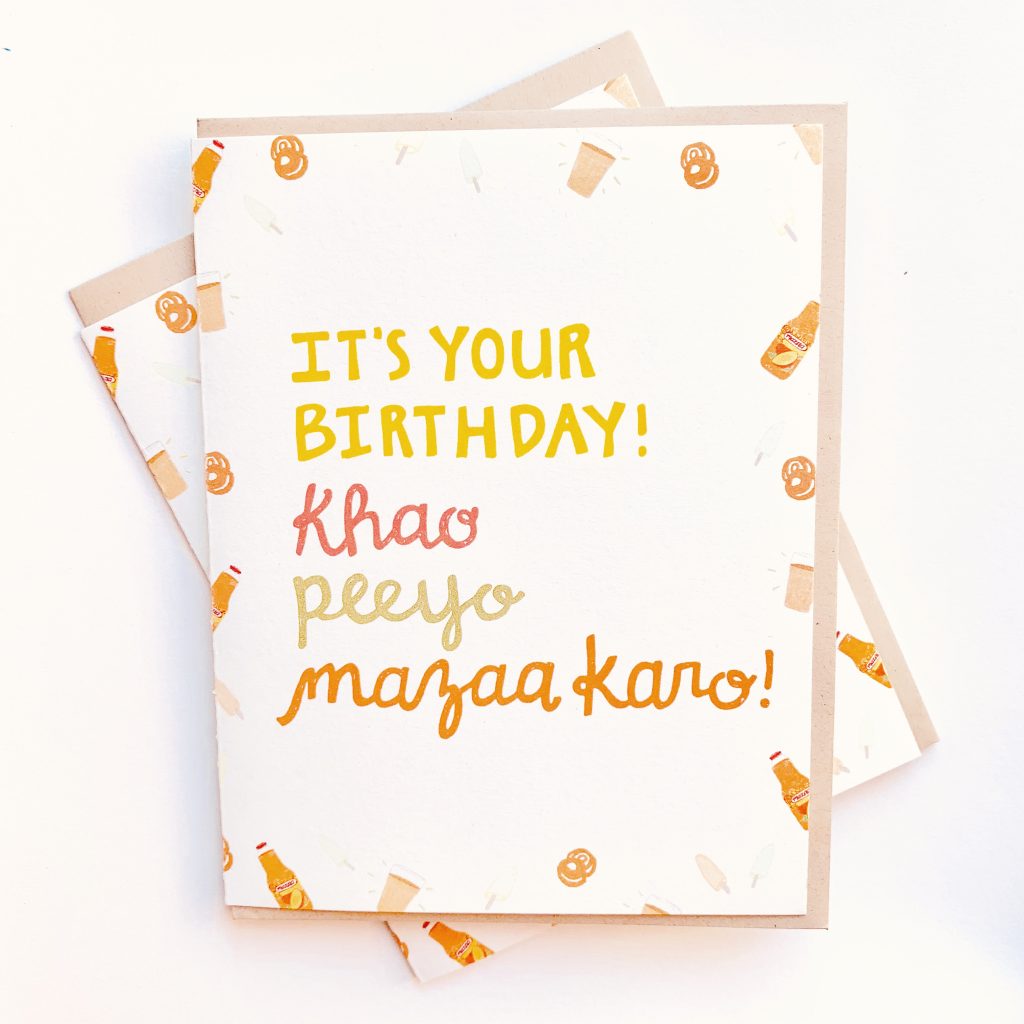 Pyarful is a craft greeting card and paper goods company that celebrates the everyday joys of South Asian culture. We believe that life's better with a little masala, and *lots* of mazaa, and are here to help you connect dil-to-dil with your loved ones.
As seen through the lens of a first-generation American, Pyarful's handdrawn designs are a playful ode to our upbringings, and to the experiences that shaped our childhood, and that continue to shape us. They're small glimpses and narratives of our shared experiences, and a tribute to food, holidays, tradition, and rituals that let us relive good times, make us chuckle, and remind us that, although a little quirky, and sometimes a bit challenging, just how much FUN it is to be a South Asian American.
Their hand-drawn designs are a playful ode to South Asian upbringing and small glimpses of experiences that so many of us share. Built on the values of celebration, connection, and craftsmanship, our brand illustrates South Asian culture at its finest. 
Includes "The Padma" ($750) 8"x15" x 1/4" inch kiln formed glass (with a clear plexi stand). The "lotus" is translated into Sanskrit as "padma" — the symbol of purity. While rooted in mud, its flowers blossom on long stalks as if floating above the muddy waters of attachment and desire. At night the flower closes and sinks underwater, at dawn it rises and opens again.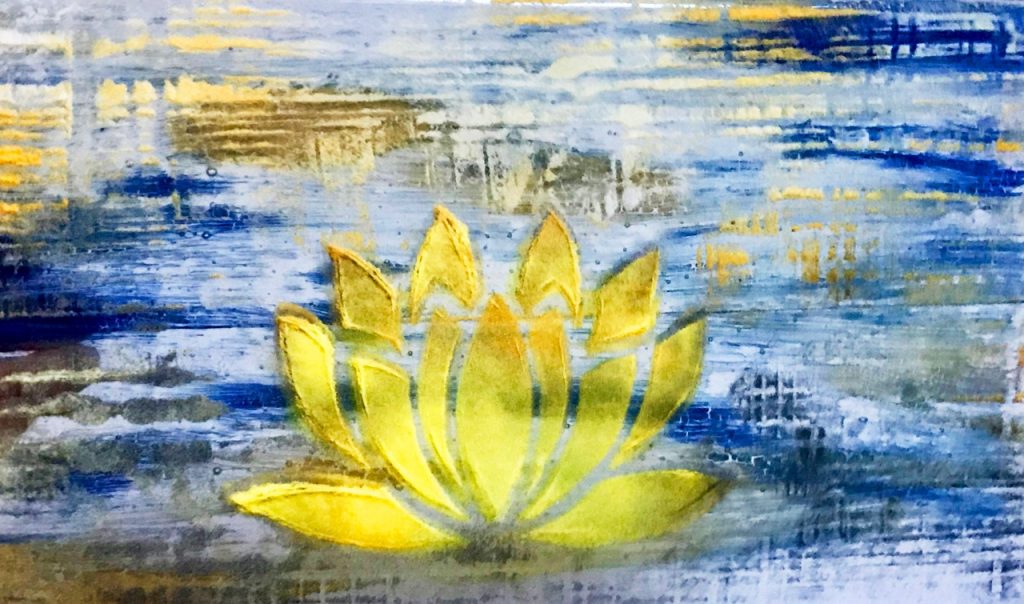 Shreya Mehta is an award-winning fine artist who explores, in her vibrant and varied works, the social issues of identity, gender, power and spirituality. Her art has been exhibited across the globe, from the Indian Consulate in New York to the private collection of Prime Minister Narendra Modi. In fact, Mehta secured her place at the Royal Academy of Art in Belgium as the first woman of Indian origin, graduating with none other than the prestigious V.R.I.K.A Award. Born in India, raised and trained in Belgium, and now living and working in New York, Mehta brings a global perspective and a positive touch.
Includes a t-shirt ($30) or sweatshirt ($44) of your choice and size.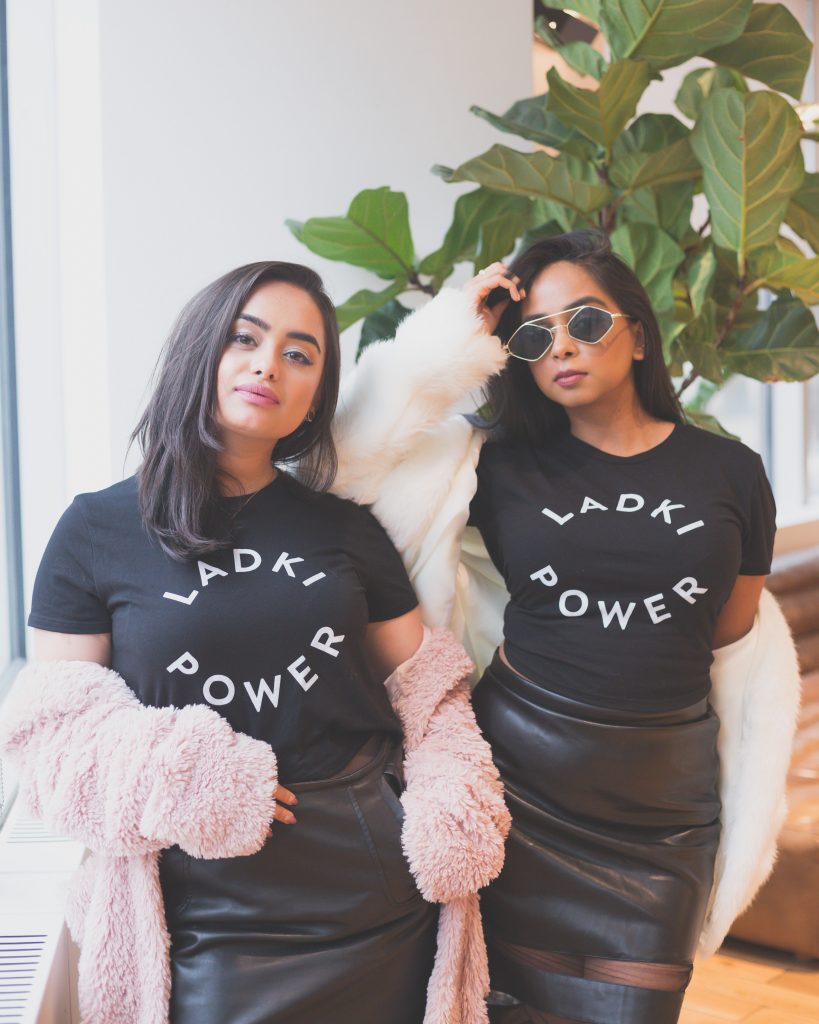 On Black Friday, we released our first limited edition line — designed by @ByBdal and produced by @RootsGearOfficial. The apparel reflects Brown Girl Magazine so well — it's simple, elegant, powerful and can be styled in many ways. The line includes crew neck tees, crop tops, crop top hoodies (because who doesn't need one of those), crewneck sweatshirts, and a toddler/youth tee for your favorite little ones.