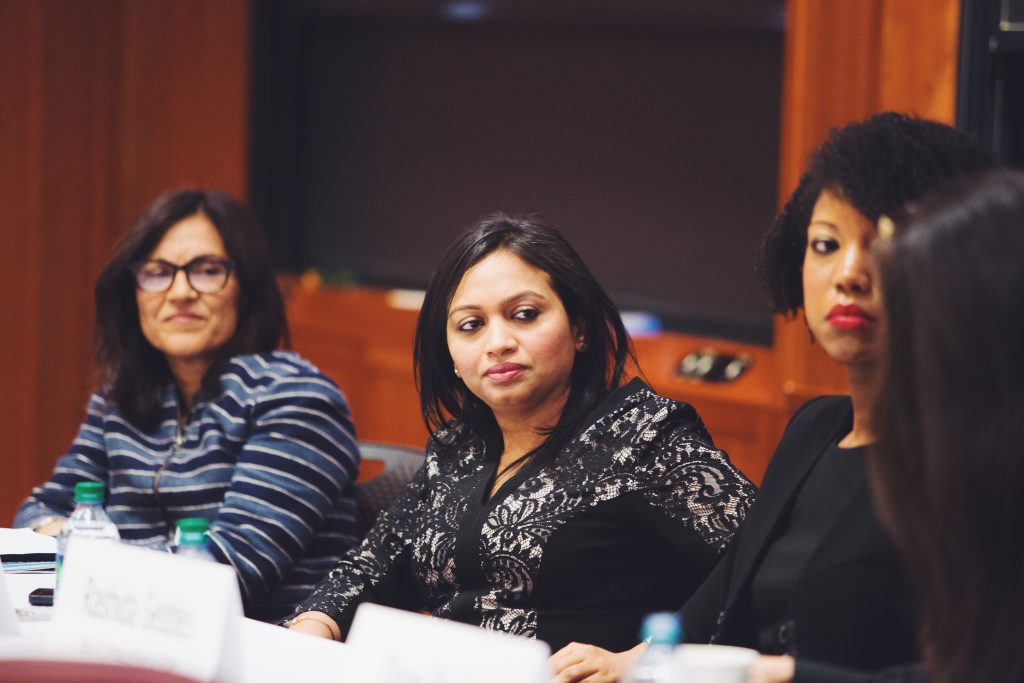 Meet Rupa Dash, an Indian entrepreneur and filmmaker from Cuttack, Odisha. Currently based in Los Angeles, California, Dash is the co-founder and CEO of Dash Global Media, an entertainment company recognized for film packaging, global brand strategies and financing for world cinema. A firm believer and advocate for gender equality and women's development, Dash is also the co-founder and CEO of World Women Foundation, a non-profit organization providing community, mentorship, education and a resource network for budding female entrepreneurs. One of World Woman Foundation's most prominent endeavors is the World Woman Summit.
Keep reading to learn more about Dash's journey as an Indian female entrepreneur in the entertainment industry and her involvement with initiatives helping shatter the glass ceiling.
View this post on Instagram
Tell us how it was getting started in your career? What was your greatest fear starting?
I am the first girl in my family to get education and was out there to find a world where I belong. I am not sure what it is like to be fearful. I didn't have anything to lose and I always did something, when I was absolutely not ready for it. Even while starting my career that was the case. I think that's how you get started. The breakthrough happens when you just show up and do it. No fear allowed when you are getting started.
How have you seen the landscape change for women in entertainment, not just Bollywood, but also on Western screens, both big and small?
We are seeing a shift in the strong female characters in film represent today's changing society and show what women are capable of accomplishing, but for the most part, women continue to have a limited presence in terms of holding substantial roles in film.  Although there are few exceptions, women are often absent in top-grossing films. Considering the fact that the global film industry releases approximately 1,000 films per year, it is astonishing to think that only a few of those have female leads . But we are seeing a shift and it is refreshing to see and highlight positive films that show women who are complex, admired, and powerful.  Additionally, these films had monetary success proving that people are ready to see a woman playing the leading role.

Audiences are making choices with their dollar, they are becoming more intelligent with your consumption more than ever before. "Wonder Woman," "Moana" and "Trolls" were among the few global box-office hits that featured women protagonists and have changed the face of the industry at large.

The audience are proving that the conventional wisdom that woman led films make less money. The data and the box office is doesn't support this myth anymore. The audience are changing the face of the female protagonist in the  film industry today.

Dash has previously received numerous accolades and recognition for being the Outstanding Entertainment Entrepreneur of Los Angeles. She has spoken at high-profile events with the UN, the Indian International Film Market, Harvard Business School and Davos. Dash's organization World Woman Foundation hosts its own annual summit to create a global stage to celebrating women.
Tell us a little bit more about the World Woman Summit?
The World Woman Summit is a conscious gathering of women futurists from around the world who gather in heart of America to create a human-centred economy and planet. This is an invite-only summit with very limited seats open to public focussed on solving world's biggest challenges through innovation and conversation.
If you had to give one piece of advice to female entrepreneurs in the early stages of their career, what would it be?
We know your tribe makes your vibe. Invest in relationships that will nourish you as an entrepreneur. Being a female entrepreneur, it often a lonely journey, I think surrounding yourself with allies and mentors can accelerate your growth.
If you could give your younger self one piece of advice, what would it be?
It is a must to remain passionate and excited when creating something, and you'll be blown away by what happens. Even if it doesn't land you the exact career you dreamed of, you'll have created something that you love. I know it'd be cooler if my younger self  would have know there are no guarantees but creating something you love will change and influence you in ways you never dreamed of.