Did you know that almost 50 percent of proposals happen on Valentine's Day? GET US OUTTA HERE. Even if you're 100 percent happy being single and doing you this year, chances are you might get hit with a case of the #ValentinesDayBlues—because this holiday has a way of majorly bumming all single people out.
One increasingly popular way to temporarily escape the madness is a Galentine's Day celebration on Feb. 13 with your favorite girls (thank you Leslie Knope <3). The problem with this is that you still end up alone and unsupervised on Valentine's Day itself, leaving you susceptible to rash decisions like texting your ex, replying to midnight "you up" texts messages, or even giving in and telling your mom you're willing to be set up on a date with Nila aunty's sister's son. 
Take our advice—buddy up for the night and keep celebrating that #girllove. This will give you another excuse to plan a fun night with your BFF, and will keep you from making any choices you regret the next day once the #ValentinesDayBlues have passed.
Here are a few ideas to get you started:
Dance it out

Find an empowering dance class near you that allows you to push past your inhibitions and express yourself. We love a class like BollyHeels because it allows you to channel your inner Beyonce while dancing to your fave Bollywood tunes.
90s movie night
Watching KKHH for the 8th time alone on Valentine's Day might be a big downer, but watching with a group of girls and pointing out all the ways Rahul is actually an asshole is downright therapeutic. We all need a reality check about the promises of #BollywoodLove once in a while.
Real talk with wine…lots and lots of wine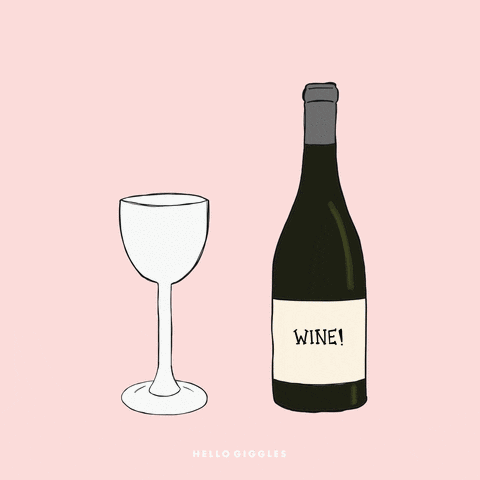 Valentine's Day is also a great time to get real with yourself about where you are in the dating journey, and there's no one better than a BFF with some wine to tell you like it is. Maybe you're in an on-and-off casual relationship with someone and you're telling yourself that you're fine with it, but you actually want something more. Maybe you've convinced yourself that you want to be single for a whole bunch of reasons when you're actually scared of putting yourself out there. Or maybe you're feeling pressured to settle down by family, and you need your friends to remind you that you are a #bosslady who not only deserves this time to herself but is also THRIVING with it.
To help you combat the #ValentinesDayBlues, our friends at Dil Mil are giving away a free Girls Night Out (*up to a $200 value)! Round up your girls for a spa day, a weekend getaway, or for a gossip session on your couch with an unlimited supply of wine where you can dish about your latest Dil Mil matches (#nojudgementzone), and Dil Mil will pick up your tab*!
Enter now on via Instagram:

Dil Mil is also giving new users one month of free VIP if you sign up this week using the code:
DILMILVDAY
. Just download the app
here
and message them the code via support to redeem!
---
The following photo is courtesy of photographer and creative director, Pooja Dhar 
Jewelry: ReeMat Designs / Reena Mathur (@reematdesigns_)
Styling and Wardrobe: House of NAVEDA / Amy Devan (@houseofnaveda)
Models: Smita Das (@hashtagsmita), Shadma Khan (@stylishdesigirl), Rachana Talati (@rachanatalati), Brie Dixon (@briecaitlin84), Nikki Dodani (@thenikkistandard), Manisha Nair (@ifstyledanced), Sanzeda Rahman (@sanzeday), Samantha Grandy (@bagelsgrandy), Sonali Chandra (@sonali122)
Make-up & Hair Artists: Samina Ahmad (@saminaartistry_), Anu Katthula (@anukatthulamakeup), Jessica Shah (@pjs1021), Karishma Mehta (@makeupby.karishma), Mansi Somani (@makeupbymansi)