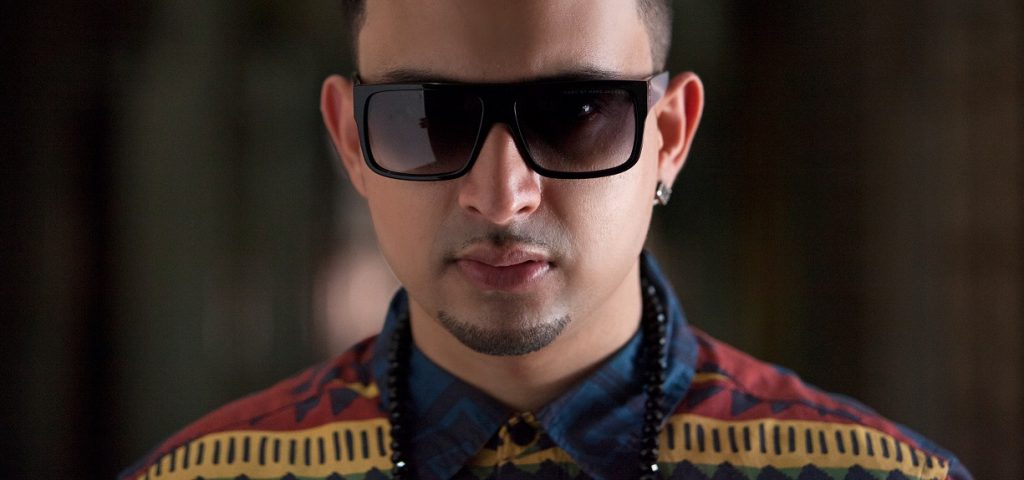 Parichay is a singer, songwriter, and music producer. He has established himself as a voice to be reckoned with in the Hindi film industry, performing alongside stars like Ranbir Kanpoor, Shankar Mahadevan, Bipasha Basu, and Lisa Ray. Last year, he made history as the first non-resident Indian artist to have four out of five songs featured in a mainstream Bollywood film, Loveshhuda.
Parichay is a pioneer of Desi-Urban music. In 2012, Bobby Friction of BBC said, "It is a crime that Parichay is not the biggest name in Desi/ Bollywood music in the world."
Parichay just released his new single 'Habitaan Vigaad Di' featuring Nargis Fakhri and Kardinal Offishall. It is already a huge hit with over 1.6 million views on YouTube.
With a rapidly growing fan base, Parichay is an artist set to stay. We got to talk to the star—read on below!
How did you become interested in music?
I was always the music child of the family. I was told to perform at every occasion, including events in elementary school. In my teens, I started to take music seriously and wanted to pursue it as a career. I ended up in an alternative rock band for a couple years, then produced hip-hop beats for several artists in Toronto and eventually ended up in the Bollywood game.
Was there anyone in your life you looked up to help motivate you?

My family has always had my back. My mom sings really well and always wanted me to pursue music while my dad always encouraged me to give my passion 1000 percent. I have also always been self-motivated and focused. I can't be grateful enough to be able to make music and travel the world for a living. My ultimate motivation is the belief my fans have in me and my music.I have to keep doing bigger and better things so they never feel let down.
Do you have any memories that made you realize how much you were struggling or thriving?

During my early days in the music, I lived off Mr. Noodles and mashed potatoes. I performed for free at festivals for five-minute slots for less than 20 people in the audience. But we still rocked and walked liked superstars, knowing that those gigs were stepping stones and the hustle would pay off. I realized things had changed when I headlined those same festivals years later, got paid well for it and recently got to walk to red carpet at the GIMA Awards in Mumbai (Bollywood equivalent of the Grammys).
What's been the hardest thing about being an artist? The easiest?

The adage "life begins outside your comfort zone" is very true but very challenging. I have had to unlearn certain things and also get used to the fact that the music business is a game of notes and numbers and not just melodies. Spending time around the world has been both the hardest, easiest and most fun part.
Are there ways you have inspired or moved people?
Music has powers I can't comprehend. I have gotten essays from fans talking about how a song helped them get their lost girlfriends back or how it uplifted them from a dark period.

Several aspiring artists from my city have hit me up, saying they're inspired from some of the things I've done. That is the best feeling. I have been inspired by many people myself. So, to be able to play that role for someone else is a blessing. There is an artist whom I helped get started in music many years ago (won't say who). He has gone on to win several Grammy's and that feels good.

Follow Parichay on Facebook, Twitter, Instagram, YouTube, and Snapchat @ParichayOnline.

---

Do you know a Brown Boy who is awesome at what he does? Send an email telling us why at Trisha.Sakhuja@0mq.349.myftpupload.com.