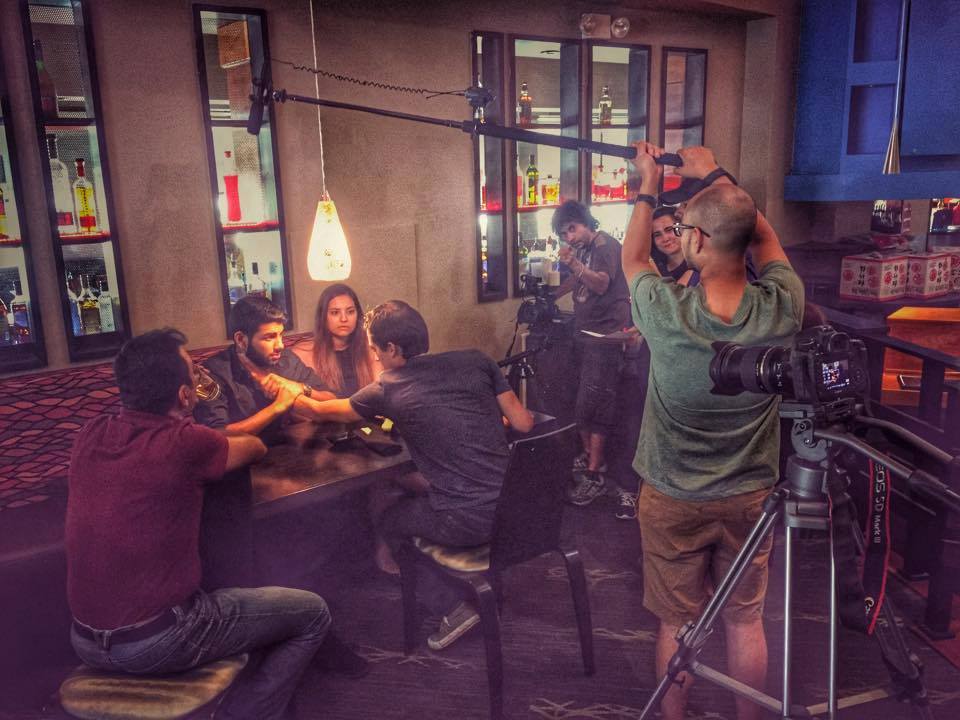 By Abha Rai
Brown Boy Harshad Mahadeshwar has always been passionate about filmmaking. Despite having a full-time career as a research scientist, he decided to follow his passion of scriptwriting and filmmaking.
His latest project is a short film titled, "Rangeen," which is a love story between an Indian girl and a Pakistani boy.  It is an honest attempt at overcoming the stereotypes associated with Indo-Pak relations.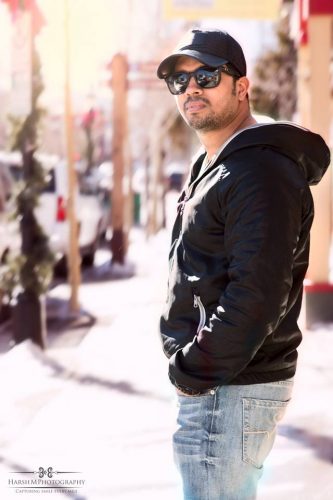 1. What was the inspiration for the film?
The very first time I played Holi in the United states after years of Holi celebrations in Mumbai I assumed all the people playing should be Indian. But when I looked carefully and spoke to people, I realized there were Americans, Pakistani, Bangladeshi, and people of many different ethnicities who came together and celebrated this day. This was really inspiring for me and I felt somehow in spite of the tension between India and Pakistan, which has been persistent over the years, in reality, it's just an imaginary barbwire that separates us.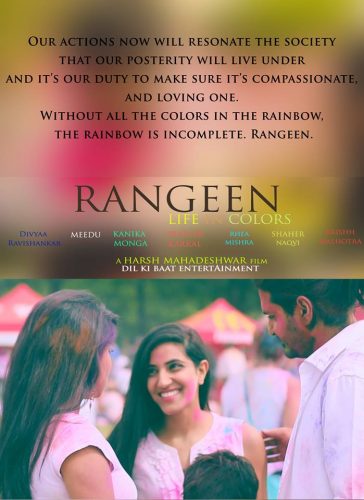 2. As an upcoming artist, how challenging was it for you to put the film together from scratch and create a final product as beautiful as "Rangeen"?
I work as a full-time Staff Scientist at MD Anderson, which has always been my aim and passion. I am also volunteering as an Editor/Reviewer for many Scientific Journals. In the past few years, I have been dedicating three to four hours a day to learn some aspects of filmmaking. We shot 'Rangeen' on two cameras with a crew of two people that is me and my wife Sayani. I wrote the script, dialogues, directed, shot the film along with Sayani and edited so the entire procedure took me twice the time.
[Harshad and Sayani | Photo Courtesy of Harshad Mahadeshwar]
3. Why did you choose to make a film about this specific topic?
The innocence between the younger generations is often overshadowed by the stereotypical society and the media these days. How many times are we going to do this? This has to change.
4. Do you intend to make a long-term career in film-making and script-writing?
Making films has always been my dream. It took me a while to understand that, having no contacts in the film industry, the only way to go is to pick up a camera and learn photography and videography and understand the science of films.  Camera equipment was expensive so I started to shoot weddings, events, and every possible opportunity I got on my way. Being behind the camera, shooting anything even a wedding ring gives you a certain perspective, challenges you to be creative and I learned something new every time.

Slowly finding my way, I did an online film course from MIT after which I continued with many other film courses and started writing my own scripts. Today, I have all the equipment necessary to shoot a short film with minimum or no budget, and I won't need to wait on a production team unless I can afford to.  Filmmaking is never a single person's efforts and I am lucky that my wife, Sayani is multi-talented and supports me in every possible way be it filming, sound, lights, direction, script, and most importantly, post-processing.
5. What are your upcoming projects for the year?
We shot a short film "The Birthday Girl" last year, which was delayed, and is currently in post-production. This will be our next release.
Brown Girl Magazine is the official media partner for the film, "Rangeen."
---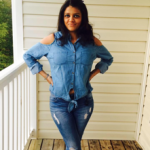 Abha Rai is a social worker and a doctoral student at the University of Georgia, Athens who works on domestic violence issues with South Asian immigrant women in the United States. She identifies herself as a women's rights activist and a feminist. She has been passionate about social work since high school. She loves to travel, try out new food and is a fitness freak. On a free day, she loves to sip coffee, write her heart out and go out for a nice long run.