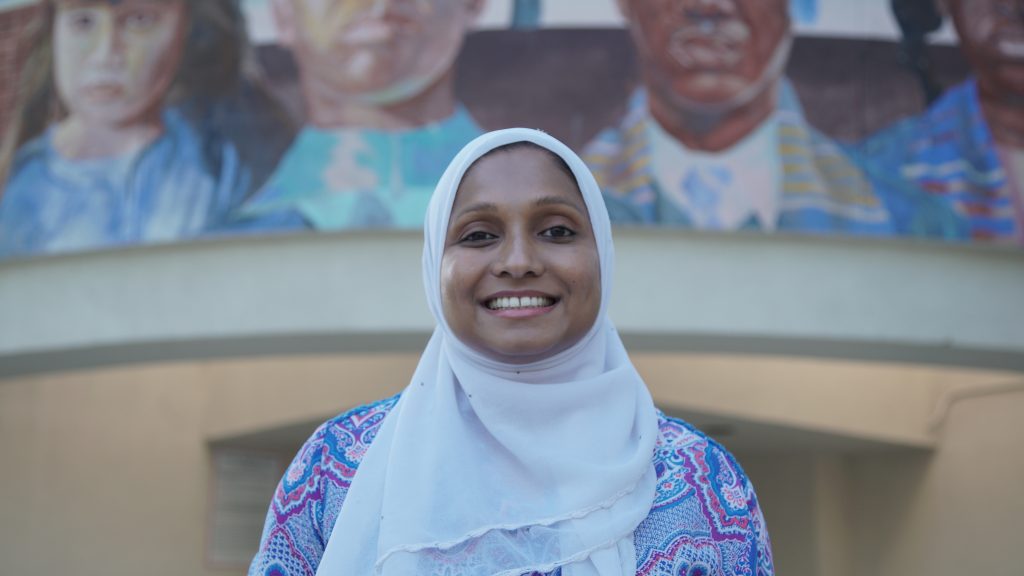 Brown Girl Magazine had the opportunity to interview Fatima Iqbal-Zubair, a mother, teacher and advocate running for state assembly in California's 64th district. In the interview, she discussed her upbringing, why she is running and the importance of South Asian girls and women pursuing their passions, even if it means going against the grain.
One of the greatest displays of inequity in our country is in none other than vibrant, star-studded Los Angeles, California, where million-dollar, celebrity-owned mansions stand only dozens of miles from small, one-bedroom homes in primarily Black and Latinx communities.  
After witnessing how such inequities manifest, 38-year-old Fatima Iqbal-Zubair decided to run for State Assembly in California's 64th district on a platform of education reform, environmental justice, affordable housing, healthcare for all, divestment from police and immigration justice. If elected, Iqbal-Zubair would be the first Sri Lankan, first Muslim and the first woman ever to represent the district. She would also be one of just three immigrants and three teachers in the assembly. 
Iqbal-Zubair moved to California in 2009. She spent four years working as a high school science teacher in the low-income community of Watts, Los Angeles, which inspired her to run for office.
 "When I started working at Watts, it was around the time when Bernie Sanders was running his first campaign. And so, a lot of the ideas he was speaking of, I heard them, and I internalized them at the same time as when I experienced teaching in Watts, which was all students of color. A very low-income community, [it] has the lowest life expectancy in all of LA. It's only 3% college graduates."
Iqbal-Zubair's students were severely limited in resources to help them succeed. She shared that they didn't have access to clean water at school or in their homes. Their housing was built on an old steel factory from World War II that contaminated the soil with lead. Added to this environmental toxicity was a lack of funding in public schools, preventing students from reaching their full potential. 
"I realized my kids were smarter than I ever was. I'm working with the smartest kids in the world. I really am. Like, it's this untouched potential in places like Watts and Compton. That's what really broke my heart."
Iqbal-Zubair saw her students' potential and advocated for programs that would allow them to flourish. For example, she started the first robotics team in Watts. But, she wanted to do more. Seeing how the system failed these communities over and over, Iqbal-Zubair felt a sense of urgency to run and enact real change.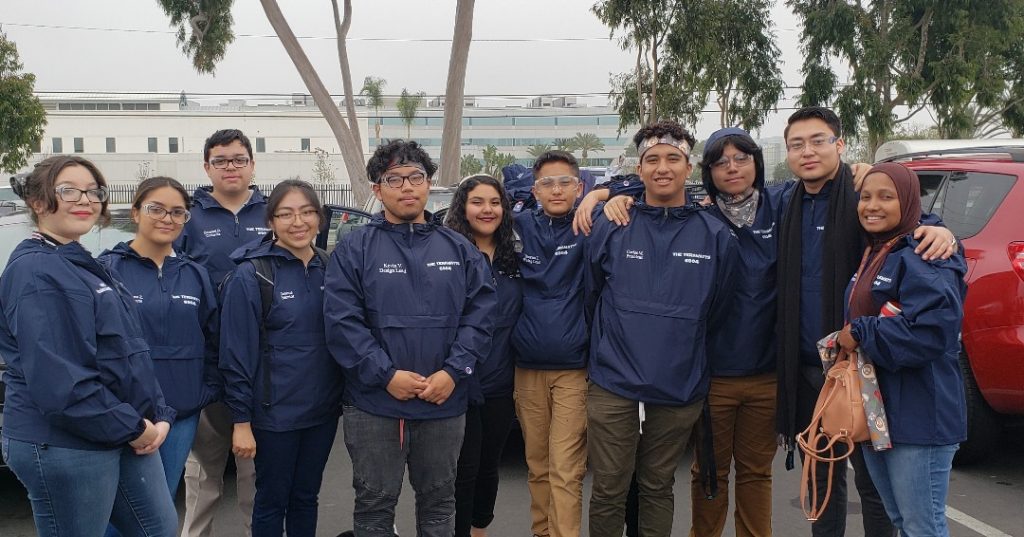 Living in multiple countries before reaching adulthood, Iqbal-Zubair gained exposure to different lived experiences which further enhanced her understanding of injustices in society.  When speaking of her birthplace Dubai, Iqbal-Zubair didn't reflect through rose-colored glasses; instead, she acknowledged the grotesque inequities that exist in one of the wealthiest places in the world.
"Now [Dubai] has become this haven of wealth and tourism, which I don't really like because here's the truth: Dubai has essentially a form of slavery […]. There are women from Sri Lanka who get funneled in, work in these households almost as servants. I think, barely get paid anything. […]. And then you have gross amounts of wealth. That's always troubling when people are like 'Oh, Dubai is so cool.' […].  It's cool if you're really rich, but it's not cool for the middle class, or it's not cool for [these women]."  
When Iqbal-Zubair was seven years old, the Gulf War broke out, and she and her family sought refuge by moving to Saskatchewan, Canada. Upon starting high school, she and her family immigrated once again – this time to Bergenfield, New Jersey, where she also attended college. 
 The September 11 attacks happened at the start of Iqbal-Zubair's freshman year of college, instigating a rise in xenophobia against Muslim Americans. 
"Back then I wasn't wearing a hijab, but my mom was, and I just remember people spitting at her car, drawing things on her car. 9/11 changed so many things for my family, especially my family that looked visibly Muslim. […]. It was really hard seeing my mom go through these things, just going to the grocery store. And then that really impacted me – made me think about the type of America we should have."
Nineteen years have passed, and xenophobia has only increased under the Trump administration. Seeing the lack of representation in institutions of power, Iqbal-Zubair was determined to change that. 
"Being in Trump['s] America, it angered me as a Muslim woman. […]. I was like, 'You know what? We need more people that look like me in politics. Like, there has never been a Muslim in the state legislature? Well, I'm going to do it. You know?' I'm going to do it because we need representation."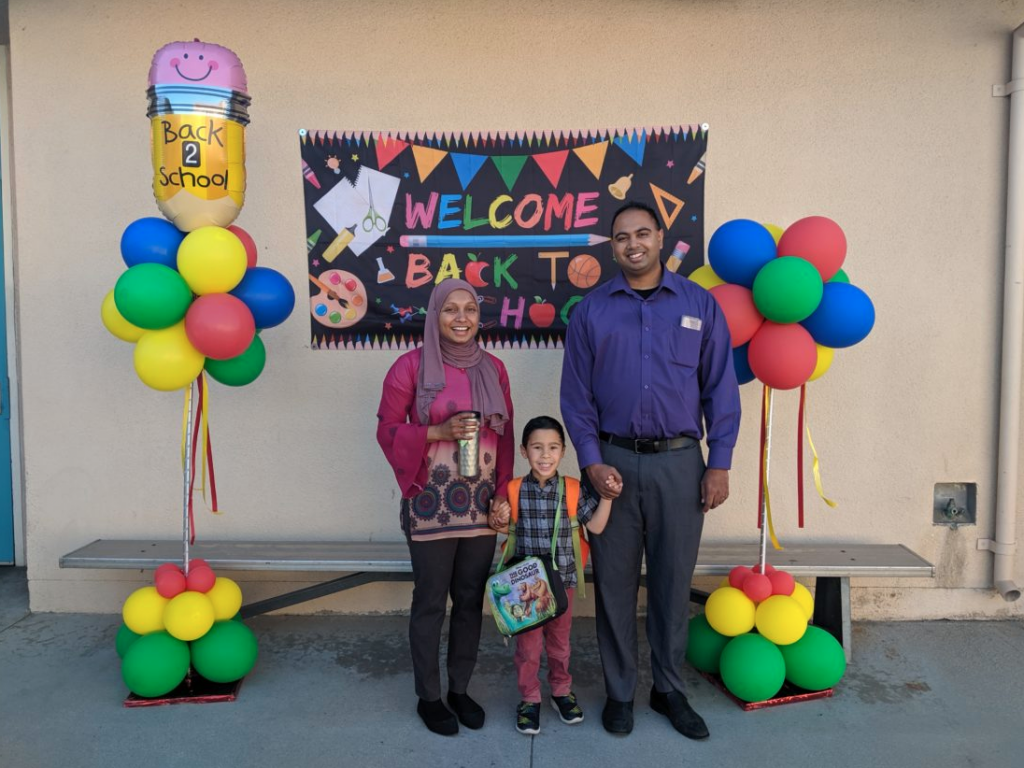 Growing up with the pressures of immigrant parents, Iqbal-Zubair's path didn't always lead in the direction of politics. In fact, upon her parents' wishes, Iqbal-Zubair went to medical school before discovering what she loves doing most: teaching. 
"So a lot of times as Asians, we're told there's only three professions we can go into: an engineer, a lawyer, or a doctor. And I think that definitely impacted me growing up. I think my parents as immigrants always wanted the best for me. And I kind of got funneled into that. […] And for some reason, these are the only three professions we're taught, but education means so many things. You can educate yourself in like, I don't know, social justice, right? In policy."
Iqbal-Zubair encourages South Asian girls to do what they love when they grow up, even if it doesn't adhere to the expectations of their immigrant communities. It's more pressing than ever that we have greater representation of women of color in office. 
"When in office, I hope to lead with full transparency, integrity and accountability to the people of my district and for California — community leaders and organizers, instead of corporate donors, will be at the table when any important decisions are made. I hope to expand our democracy by passing publicly funded elections, ranked choice voting, and expanding voting rights. I also hope to lead on the Green New Deal, public education, guaranteed housing, healthcare for all and criminal justice reform. We can't wait any longer to fight systems of classism and racism in California. The time is now!"
To learn more about Fatima Iqbal-Zubair and her platform click here. Register to vote here.