The morning of September 18, a group of Bangladeshi women gathered in the basement classroom at Sapna NYC, a community-based organization located in the Bronx. A house converted into offices, the location in the heart of the Bengali neighborhood and South Asian staff at Sapna NYC gives it a feel of home: a safe space for the ladies of the community to come and learn, speak and focus on themselves and their dreams. On this particular morning, the women were painting and discussing issues and stigma surrounding menstruation in our communities with a guest lecturer from Kolkata. 
View this post on Instagram
This class is part of Sapna NYC's open Women's Circle, a bi-monthly class facilitated by frontline staff to bring together women in the community, allowing them to build confidence, forge friendships and gather strength from the group. Women share their experiences, troubles and doubts surrounding difficult topics like immigration issues, lack of autonomy at home, family troubles and health concerns. This program helps women create bonds and friendships that are essential for support when dealing with difficulties in their lives. The Women's Circle combines fun activities like picnics, art projects and dance, with presentations by staff and partners and serious discussions about the issues that women bring to the group.
On October 17, 2019, Sapna NYC will host its annual Festival of Dreams to honor the resilience, strength and dreams of these women, and to raise funds to continue to bring essential health and empowerment programming to the community. Each year, the Festival of Dreams gathers leaders, community organizers and professionals from all backgrounds to celebrate the diversity and beauty immigrants bring to NYC. The event will be catered by Michelin-starred SAAR NYC, Chef Surbhi Sahni who will be curating a sampling of South Asian dishes, each with a unique twist. Guests will enjoy food and wine while listening to infectious South Asian beats, including a special performance by Shilpa Ananth while mixing with other people who believe in building an equitable and just society. The Festival of Dreams will be held from 7-9pm in a beautiful gallery space at 122 W. 26th St. 4th Floor, NY, NY. 
Purchase Tickets Here!
View this post on Instagram
In this political climate, it's particularly important to come out and show our collective power and dedication to helping NYC's immigrant community thrive at a time when we are constantly under attack. From ICE raids to the public charge test expansion to the Muslim Ban, it is clear our communities are being targeted. The Women's Circle is just one of the many programs that Sapna NYC offers to South Asian immigrant women in New York City. It is one of the only organizations of its kind that incorporates participatory research into its program design and implementation—with community members involved every step of the way, their feedback and needs shape the programs. 
All funds raised from the Festival of Dreams will go directly to programming to help young immigrant women attend community college, give community members opportunities to learn English, fund a women's circle to provide group support to women in need, teach new mothers how to raise healthy children, open bank accounts for the first time and learn about how to budget and build credit, amongst many other important programs.
The evening will include:
The sounds of Brooklyn-based Indian singer & songwriter Shilpa Ananth. 

With a unique sound that fuses the distinctive South Indian music of her childhood with jazz, soul, and RnB influences, Shilpa brings together three of the oldest Indian languages: Tamil, Malayalam, and Hindi infused English, creating art that transcends borders and cultures

A South Asian fusion menu curated by Michelin-starred SAAR NYC. 

The menu will include smoked eggplant and cheese corn cups, garlic shrimp bruschetta, a live paratha station and more! Chef Surbhi 

Sahni

 

has taught at and serves on the board of the Institute of Culinary Education as well as the Food & Finance High School, both located in NYC.

A special silent auction

 including items ranging from a gift certificate to award-winning Indian restaurant Junoon, tickets to the living taping of Hasan Minhaj's Patriot Act, Bollywood dance classes, and a certificate to SoJo Spa Club.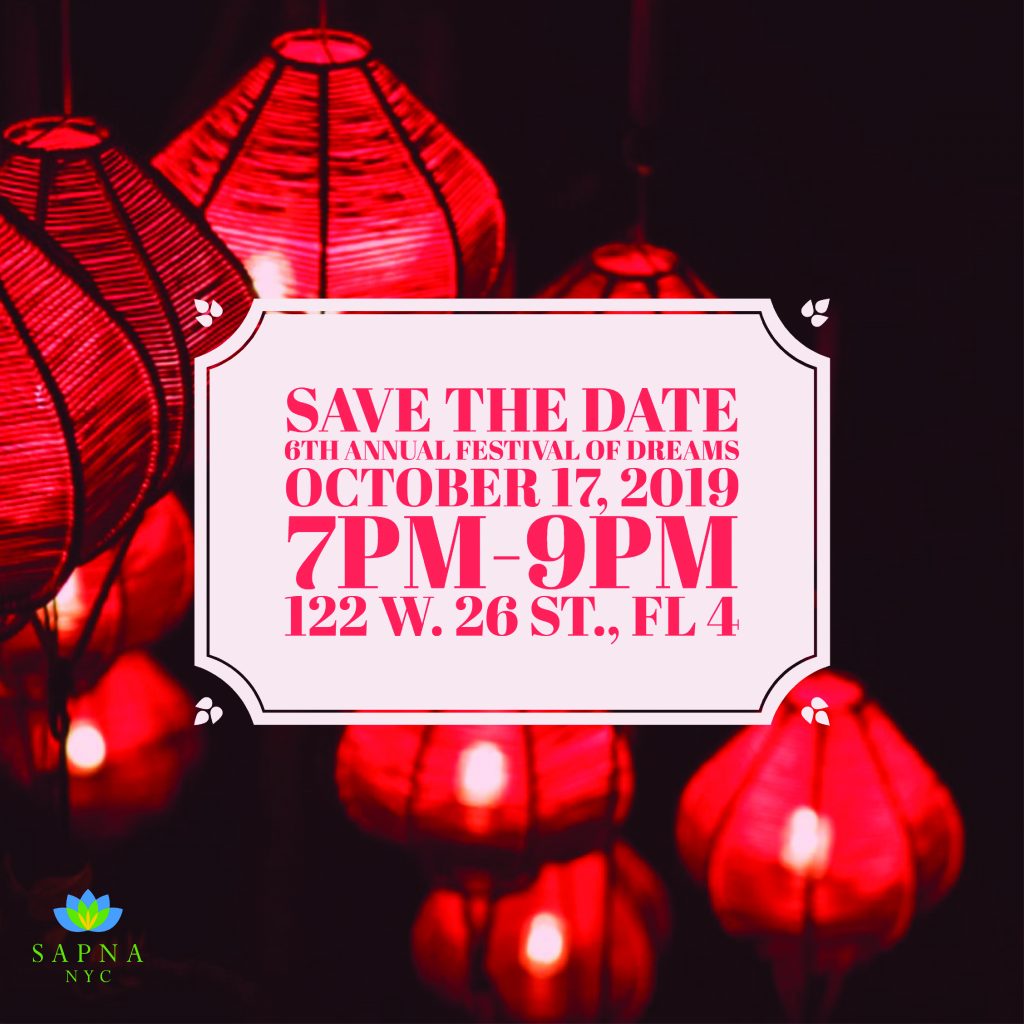 ---
The opinions expressed by the writer of this piece, and those providing comments thereon (collectively, the "Writers"), are theirs alone and do not necessarily reflect the opinions of Brown Girl Magazine, Inc., or any of its employees, directors, officers, affiliates, or assigns (collectively, "BGM"). BGM is not responsible for the accuracy of any of the information supplied by the Writers. It is not the intention of Brown Girl Magazine to malign any religion, ethnic group, club, organization, company, or individual. If you have a complaint about this content, please email us at Staff@0mq.349.myftpupload.com. This post is subject to our Terms of Use and Privacy Policy. If you'd like to submit a guest post, please follow the guidelines we've set forth here.