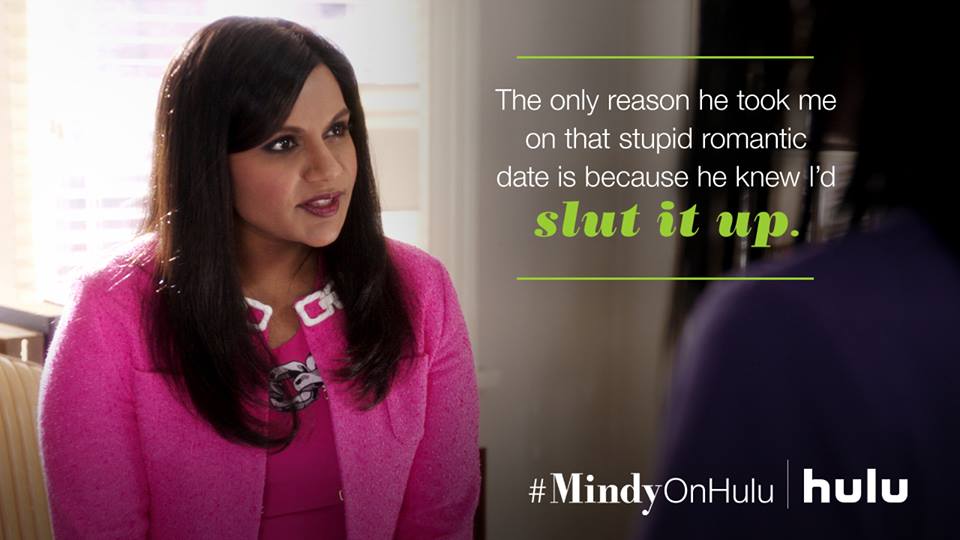 by Mayura Iyer
*Spoiler Alert
FINALLY, in last week's episode, the work-family tension between Danny and Mindy comes to a head.
Danny continues to put pressure on Mindy to have another baby. Mindy brings it up to Morgan and says she doesn't want to bring it up before the wedding. However, Danny decides that he really wants to take Mindy out (even though it's a weeknight). They go on a really nice date, where Mindy is floored by the romance, sparkling wine, expensive dinner, and sex on a carriage ride. ("Like a fairy tale?")
However, the next day at work, Mindy sees Danny's calendar and realizes that he's tracking her ovulations to get her pregnant. ("I'm glad that carriage driver drove us to the police precinct before we could finish."). Upon this realization, Mindy goes to Jody to prescribe her birth control.
Later, when Mindy is meeting with her first patient, Danny comes to see her. But instead of being happy to meet her patient, he tries to take her on another date—to see "When Harry Met Sally" (a movie that Danny apparently had previously called "'A fantasy that undermines the dignity of men.") Mindy begrudgingly agrees, while secretly taking her first birth control pill ("Oh my god, it's working already. My boobs are huge!")
However, when looking at the Wall O' Fame (a wall to put photos of every baby born from Mindy's clinic) at the fertility practice and speaking with Jody, Danny reveals that he and Mindy are trying to have more children. Jody confronts Mindy about this, saying that she needs to be honest with Danny about not wanting more kids instead of secretly taking birth control behind his back, even if it causes a fight.
Later, Morgan confronts Danny about his "appalling" lack of support for Mindy, pointing out that if Mindy means enough to him, even if the things they've wanted have changed he should be willing to support her. Danny seems to have a change of heart—however, he is wearing Dr. Lahiri's lab coat (since they wear the same size), and in the pocket is her birth control.
Feeling betrayed, Danny is late to his date with Mindy and confronts her about the birth control pills in the movie theater—only for Mindy to fire back that he is equally at fault for trying to get her pregnant behind her back.
Finally, Mindy breaks down. She points out that Danny treats her like she's a bad person for wanting to go to work, and makes her feel like she is being a bad mother because she wants to have a career. Danny calls her selfish, and Mindy fires back, "Whenever you decide to do something, it's selfless, every time I decide to do things, it's selfish."
Danny then says that he makes better decisions than her and thus he takes the liberty of being the decision-maker because she is "flighty" and "indecisive." However, in the middle of their fight, Mindy's first fertility clinic patient goes into labor, so she leaves.
After posting her first picture on the Wall O' Fame at her fertility practice, she comes home, where Danny tells her that he wants to hold off on the wedding for a while to "think things through."
Honestly, I've been waiting for this confrontation for weeks. Mindy finally said everything that had been running through my head while watching the dysfunctional, controlling nature that their relationship had evolved into, and it was a relief seeing her let it all out. And honestly, is it the worst thing if Danny and Mindy break up at this point?
Memorable Quotes
"What does OML stand for? Oink, my life? Oh my god, is there a saying I don't know? Oink my life!"- Mindy

"I pranked my parents when I came out all cold and gray, but healthy." – Morgan

"I'm getting plastic surgery so that I can look more like you." – Morgan
---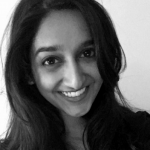 Mayura Iyer is a graduate of the University of Virginia and is presently pursuing a Master of Public Policy. She hopes to use her policy knowledge and love of writing to change the world. She is particularly interested in the dynamics of race in the Asian-American community, domestic violence, mental wellness, and education policy. Her caffeine-fueled pieces have also appeared in Literally, Darling, BlogHer, and Mic.com.