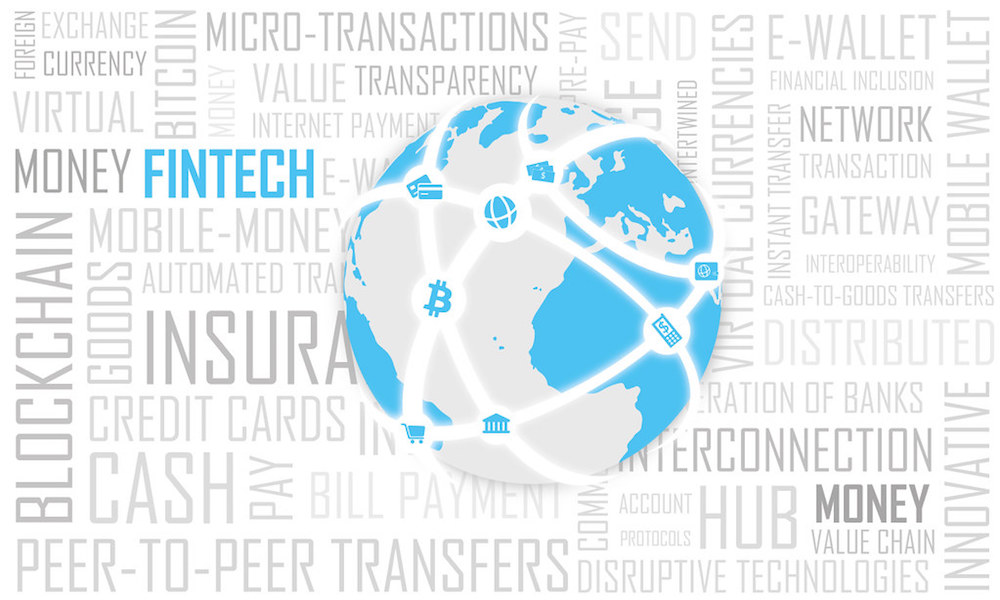 What is "Fintech"?
Fintech is the latest buzz word that has been sweeping the financial industry. Fintech is short for "financial technology" and is a growing industry that utilizes technology to provide easy access to financial products and services. In a world of growing technological access, it's only expected that finance would eventually get the same treatment. Given the risks associated with sharing your financial information via apps, websites, etc., it's important to be informed about this type of technology and what it can offer you as a consumer.
To clarify, fintech firms don't just mean banks. The term also encompasses the institutions that support banks. Across fintech firms, you'll see underwriting software companies, credit scorers, originators, payment processors and other companies used to provide fast and quick ways to obtain a financial product or service. There are several different ways that this industry is sparking more technological advances beyond just obtaining loans. We'll explore three specific forms of fintech below.
Alternative Online Lenders
Alternative online lenders use online platforms to offer loans to customers. The credit decision time is fast for these kinds of loans and customers can get the request money almost immediately. The intent of these loans could be for consumer purpose, student loans, small business, etc. The loans tend to be unsecured, meaning that the lender only reviews your personal credit history to make a decision and does not require some kind of security (like a house or car) to secure the loan. In fact, some firms are cited as reviewing hundreds of data points on a customer before making a decision. Be warned though: Unsecured lines of credit tend to have higher interest rates.
If you're familiar with names like Lending Club, OnDeck, or Avant, then you've already been exposed to online lenders. These online banks provide ways for you to access credit online rather than having to walk into a brick-and-mortar bank to apply to for a loan. These platforms are pretty easy to use and provide you a credit decision very quickly. It's worth mentioning that the firms don't always operate by themselves. Some firms actually partner with large banks to gain more access. For example, JP Morgan Chase and OnDeck have a lending relationship that has transformed Chase's small business lending program.
Payments
Names like Venmo, Paypal, or Square Cash might right a bell when thinking about fintech payment platforms. These companies provide ways to exchange payments through a website or mobile devices. The advantage with payment platforms is that you can send or receive money almost instantly through a secure avenue. The only information you need in order to send this money is the recipient's cell phone number or email address. In some cases like Venmo, you only need the recipient's username. In order to use apps like these, you need to be comfortable with allowing the app access to your bank account and/or credit card information so it can draw the funds.
Cryptocurrency
Cryptocurrency ("crypto") has been a hot topic for some time now. Crypto is a type of exchange intermediary that can be used to pay for goods or services online. Names such as Bitcoin, Ethereum and Litecoin may sound familiar and they are all forms of cryptocurrency. Cryptocurrency works through the use of cryptography, which ensures that transactions are secure and a system of record is in place. Peer networks are what aid in this process as well. Peers have a historical record of every transaction that is made.
The value of cryptocurrency has risen exponentially over the last few years. In December 2017, the price of Bitcoin reached nearly $20,000! What sparked this surge? People started trading crypto for purchases instead of using traditional financial means. Its frequent use and earned trust gave cryptocurrency the boost it needed to climb in value.  
Why do people use crypto? One advantage of using cryptocurrency is that it does not need to rely on banks or financial institutions to help facilitate the transaction, which means people can avoid transaction fees. Some use it as an alternative to their own domestic currency, especially if their currency has taken a hit. However, there exist risks when people decide to utilize cryptocurrencies for illegal goods or services found on the dark web. The top cryptocurrency friendly countries as of 2016 included the United States, Denmark, Sweden, South Korea and Japan, among others.
Fintech is certainly on the rise and growing exponentially. According to Bankrate, nearly two-thirds of smartphone users have at least one financial application on their phone and over seven in 10 people with financial applications use them at least weekly. Forbes reported that as of 2016 the global fintech landscape reached more than 1,000 fintech companies which raised more than $105 billion in total funding and worth nearly $870 billion in current value. In fact, the report stated that investments doubled between 2014 and 2015 and are just getting larger.
---
The opinions expressed by the guest writer/blogger and those providing comments are theirs alone and do not necessarily reflect the opinions of Brown Girl Magazine, Inc., or any employee thereof. Brown Girl Magazine is not responsible for the accuracy of any of the information supplied by the guest writer/bloggers. This work is the opinion of the blogger. It is not the intention of Brown Girl Magazine to malign any religion, ethnic group, club, organization, company, or individual. If you'd like to submit a guest post, please follow the guidelines we've set forth here.