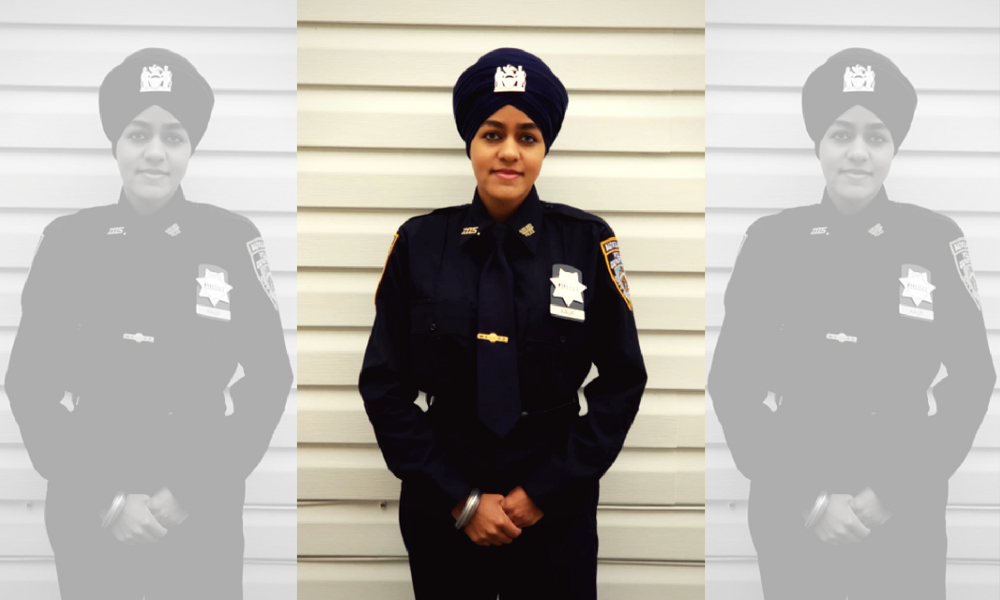 In a period where there is more noticeable South Asian representation in various professional settings, one brown girl in an unlikely field has taken the representation of her community a step further. 
In May, Gursoch Kaur, a 20-year-old Sikh woman from Queens, officially joined the NYPD as an auxiliary police officer following her graduation from the police academy.
At first sight, this may not seem extraordinary as there has been a growing population of Sikhs who have joined ranks of the NYPD. According to The Huffington Post, there are approximately 190 full-time Sikh NYPD officers, of which about 10 are women. However, Kaur is making headlines for becoming the first Sikh turbaned female NYPD officer.
Because of the relatively small number of Sikhs within the department, compared to other minorities, and a lack of understanding about the religion, they have to fight for their right to wear the turban while working, as they were previously required to fit it underneath their department-issued caps.
That right was finally won in 2016, but NBC reported that it was an accommodation that Sikh officers had been working towards for about six years. Though a revision to the rule was not afforded under former commissioner Bill Bratton, Commissioner James O'Neill, who was newly appointed at the time, was able to revise the policy.
Now, Sikhs who want to wear turbans while working, in adherence to their religious beliefs, must apply to do so through the NYPD office of equal employment, and each application is reviewed and decided individually. Turbans are required to be navy blue with the NYPD insignia pinned to the front.
Kaur said in an interview with Desi Talk:
"I feel blessed. The only reason people are interested is because of my dastar (turban). People haven't seen anything like that. It's great because it gives me an opportunity to tell them what's behind the turban, educate them. That's how we love one another."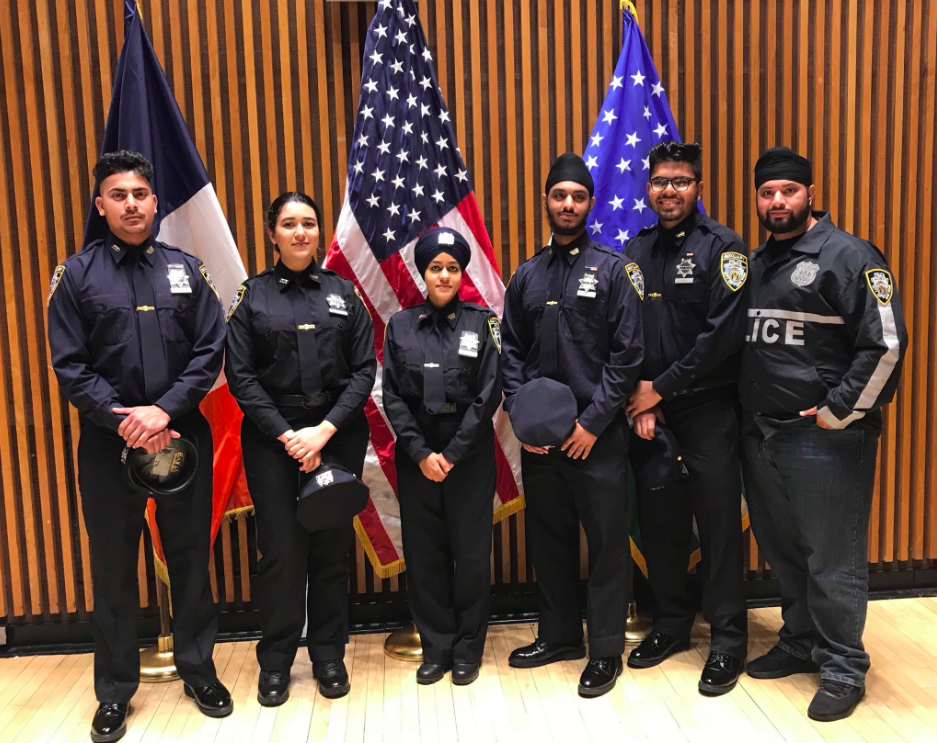 Kaur posing with fellow Sikh graduates of the NYPD Police Academy [Photo Source/Twitter]
In addition to her pursuit of becoming a full-time police officer, Kaur is an accounting major at Nassau Community College.
At the same time that turbans were approved, in an effort to accommodate and promote religious diversity, the NYPD also changed its rule on beards, which were previously banned because they were not conducive to wearing air-purifying respirators, if ever necessary. Beards are generally supposed to be kept no longer than a half inch unless otherwise approved. However, this still limits the units and positions to which officers can be assigned because growing a beard for religious or medical reasons prevents them from being trained in using the respiration device.
The class-action lawsuit that prompted this change, filed by Pakistani-American NYPD officer Masood Syed against the department after he was suspended for not shaving his beard for religious reasons, was just settled in January of this year. As part of the settlement, the NYPD's accommodations to the facial hair policy will remain under review by the court for 18 months after its official signing.
Kaur's recent graduation from the police academy and subsequent placement within the department highlights some of the ways in which these accommodations to department policy have promoted a more inclusive work environment for New York's extensive South Asian community, including Sikhs and Muslims, men and women alike, and provides more avenues for members of these populations to become involved in the field without compromising their cultural and religious identities.