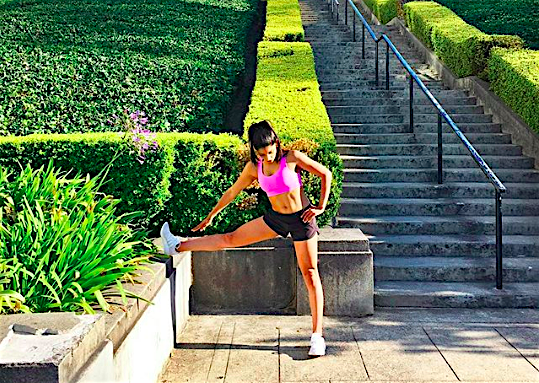 by Karishma Sharma – Follow @kaysharmaa
Sometimes when you're in bed after a long day with a bowl of popcorn, it's hard to find the motivation to get up and get moving at the gym. To help you get that extra motivation, each week I will share my interview with a must-follow South Asian female fitness guru. Check them out on Instagram and grab some unique tips for starting your own fitness journey!
Diksha Gautham
Instagram: @squats_and_samosas | All photos are courtesy of Diksha Gautham
Credentials:
Diksha is certified as a personal trainer and has competed in a bikini bodybuilding competition.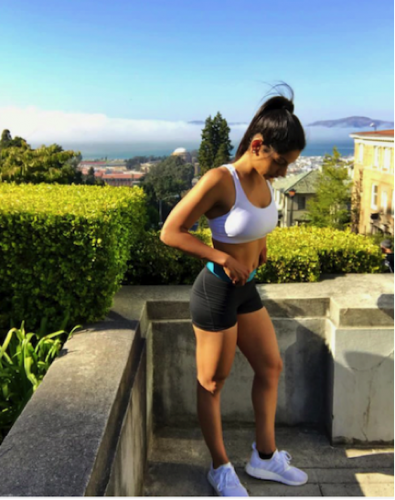 What first got you into fitness?
For me, it was a progression of things, starting with sports as a child. When I started working, I joined a gym because it was dark out by the time I got home and I couldn't run outdoors. I ended up falling in love, did some sessions with a trainer, and ended up competing in a bikini bodybuilding show.
What inspired you to share your fitness stories?
The biggest reason was that…the weight room is so intimidating for women and it's labeled as a "bro section." A lot of women don't know where to start and there is a high barrier for entry for a lot of women. I created my page to give women the basics on how to lift weights.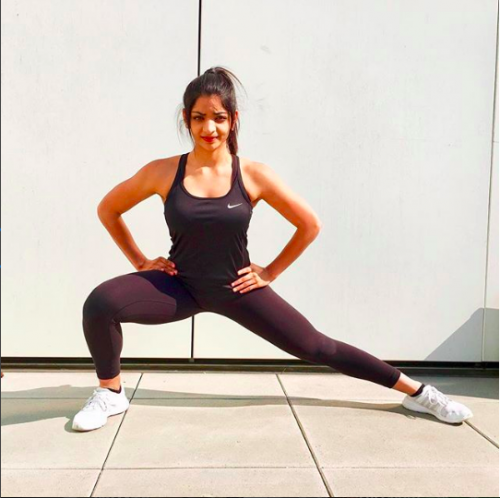 What is your favorite healthy meal and your cheat meal?
Meal prep of breakfast: egg white muffin cups and Indian spiced salmon.
Anything fried, calamari, and ice cream.
Favorite workout?
Leg day with booty workouts. Specific exercise: hip thrust.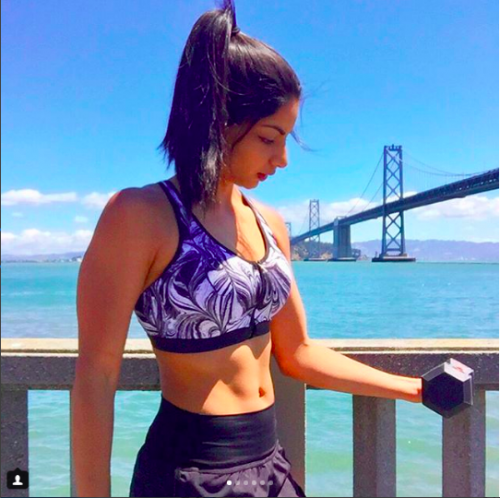 What advice would you give to someone starting out their fitness journey?
Stop worrying about what other people think at the gym. Don't get self-conscious. Everyone is focused on themselves.

Commit to your goals and ruthlessly prioritize them! Hold your commitments to yourself as strongly as you hold them to other people.
---
Karishm
a Sharma is a Bollywood Dance Fitness Instructor based in Minneapolis, MN. Her biggest hobby, her passion, and her dedication are all to fitness. She is also a dancer and is passionate about spreading her culture to those who may not be familiar. She aspires to keep her love of fitness alive each day in everything she does!