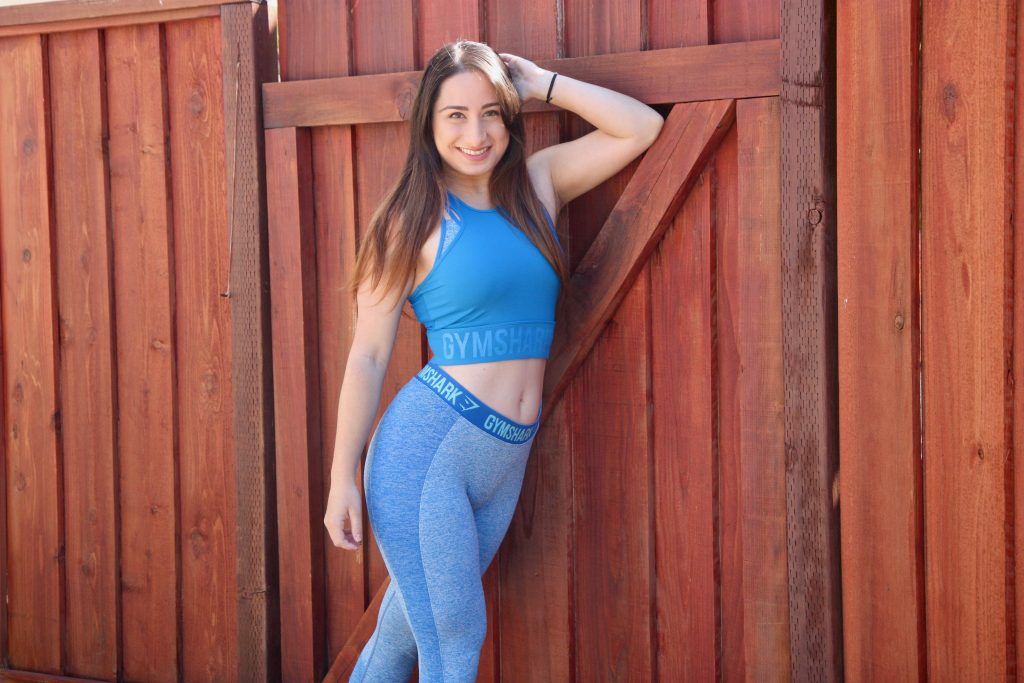 by Karishma Sharma – Follow @kaysharmaa
Sometimes when you're in bed after a long day with a bowl of popcorn, it's hard to find the motivation to get up and get moving at the gym. To help you get that extra motivation, each week I will share my interview with a must-follow South Asian female fitness guru. Check them out on Instagram and grab some unique tips for starting your own fitness journey!
Netania Naik
Instagram: @fitwithtania | Youtube: Tania Naik | All photos are courtesy of Tania Naik
What first got you into fitness?
For Tania, this was more of a process + progression, instead of one main event. She was active as a dancer as a child. She starting adding in weightlifting during her senior year of college as her body changed in college (who doesn't gain the freshman-15 baby!), but her heart wasn't in it. At some point, one year after graduating, some personal life changes caused her to go to the gym to let off some steam. She realized she could either sit and sulk around about everything or take it all, including the negative feelings, into weights. She started lifting heavier and correcting her form. Now, she says she can't live without staying active!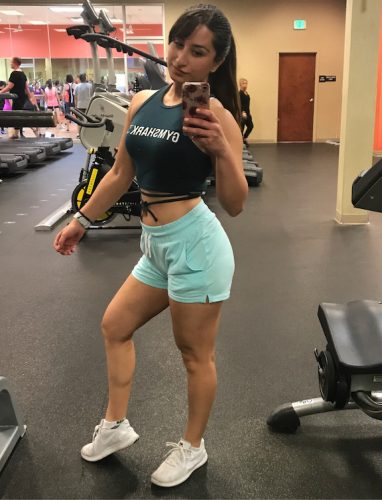 What inspired you to share your fitness stories?
When Tania was feeling down, she followed fitness gurus Emily Skye and Kayla Itsines and was inspired by them staying active in a natural way. She has them and a few others to thank for finding the confidence to start her fitness journey. She wants to help and encourage others to live a fit and healthy lifestyle in a physical and mental way, while also being a South Asian fitness role model, which she says was hard to come by when she was growing up.
What is your favorite healthy meal? Cheat meal?
Healthy: Boiled quinoa, diced carrots, onions, cucumbers, corn, and chicken.
Unhealthy: BJ's Pizookie, churros, and vanilla ice cream.
Favorite workout?
Leg day. Specific exercise: deadlifts.

What advice would you give to someone starting out their fitness journey?
"Trust the process. People tend to get discouraged from not seeing results in a timely manner, but everyone's body is different and everyone reacts differently to different exercises and foods. KEEP GOING. Results will come and once you see them, it will be an addiction and you will start to love the process. Fitness and health isn't just about looking good. It's about feeling good and enjoying the physical and mental transformations that come with it."
---
Karishm
a Sharma is a Bollywood Dance Fitness Instructor based in Minneapolis, MN. Her biggest hobby, her passion, and her dedication are all to fitness. She is also a dancer and is passionate about spreading her culture to those who may not be familiar. She aspires to keep her love of fitness alive each day in everything she does!