On Election Day in November, we witnessed the Republicans keep a stronghold on the Senate and the Democrats take over the House. Many South Asians, Arabs and women ascended to office and we witnessed many "firsts." Alexandria Ocasio-Cortez became the youngest person elected to Congress. Ilhan Omar and Rashida Tlaib both became the first Muslim women elected to Congress. Clearly, diverse people are gaining traction in Congress, but it left me wondering one thing: Who do young desis want running for president in 2020?
So once the excitement of Election Day settled down, I embarked on a journey to make a list of the most wanted candidates. I asked handfuls of young desis in my circles hailing from nearly all parts of the USA: the Midwest, the South, and the Northeast.
There are rumors floating around that we might see Hillary Clinton make a reappearance and that Donald Trump will run again as the incumbent Republican. Despite what's in the news, young desis have a completely different vision for 2020.
Beto O'Rourke
Beto was by far the most mentioned political candidate. He has progressive ideas and would be a fresh face for the Democratic Party; moreover, he belongs to a younger generation and will have new ideas to solve old problems. And let's not forget that this man almost flipped Texas from "red" to "blue" – a great feat in itself despite his loss. Beto for sure struck a chord with young Americans across the country, especially the ever-growing South Asian population in the Texas metro areas. One con sticks out about Beto, though. He lacks in experience at the national level and needs a stronger track record to win the trust of Americans.
Kamala Harris
A favorite of California Democrats, Harris has been a popular choice among desis. She is half-Indian, half-Black and has a long history as a government attorney. The ability to relate to someone's background is just as important as having a good track record to young desis. Some even said they want to see Beto as Harris's Vice President! Despite Harris's years of experience, some young desis expressed disdain for her status as a prosecutor. For many, prison reform is important and having a prosecutor in a position of creating criminal justice policy nationally is concerning.
Cory Booker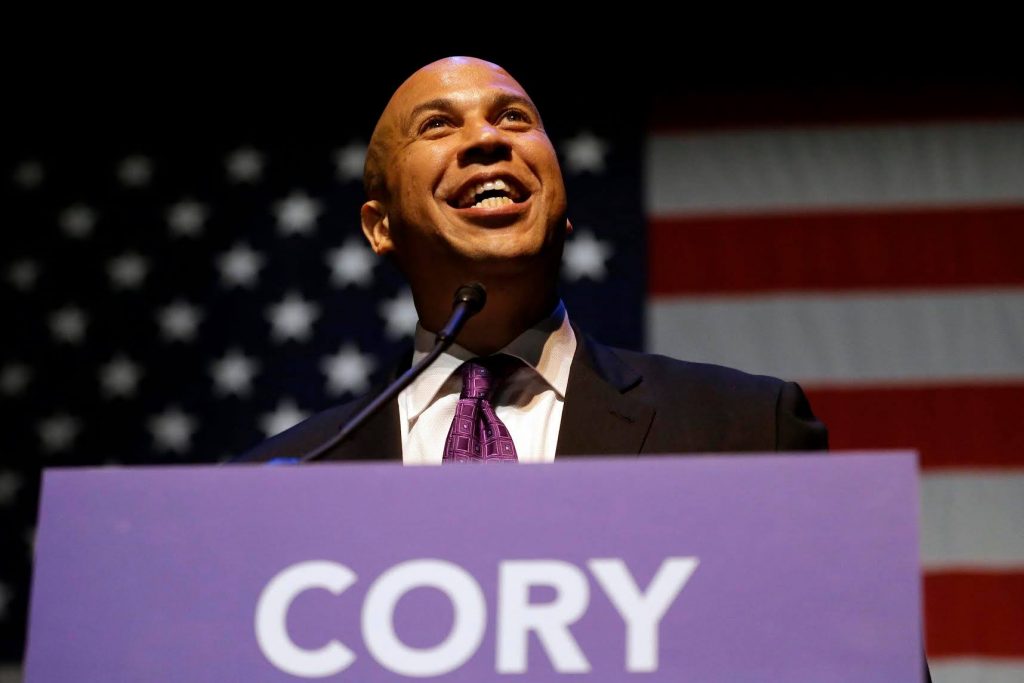 Booker is the former Mayor of Newark, the first black U.S. Senator from New Jersey, and apparently the most popular Senator in Silicon Valley where a concentration of young desis work and live. Booker has experience both in local and state politics making a descent on to the national stage a logical next step for him. On the other hand, Booker has often been painted as a voice for the rich and his stances on certain policy issues could be considered performative.
Joe Biden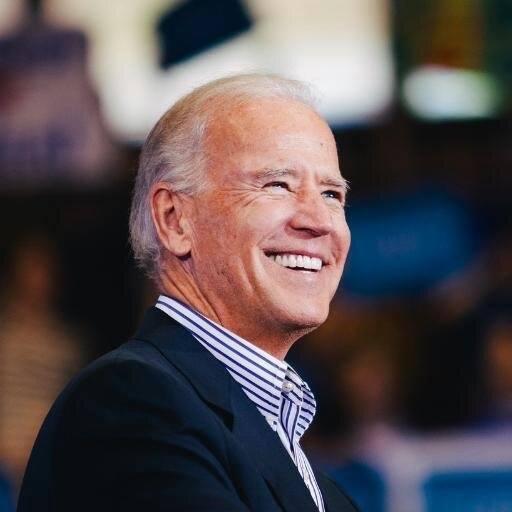 Ah yes, Uncle Joe. Everyone's favorite Vice President with the best bromance of all time with former President Obama. Rumors say he may be considering a run, and quite frankly, he seems to be a popular contender for 2020. Many considered Biden to likable for both Democrats and Republicans. With experience as Vice President, there is hope that he would make a great president as well. Some even speculate borderline Republicans would vote Democrat just for him. Despite being considered a sweetheart of sorts by the masses, Biden does have a history of being "handsy" and creepy with women. In fact, here are some pictures for your viewing.
Tulsi Gabbard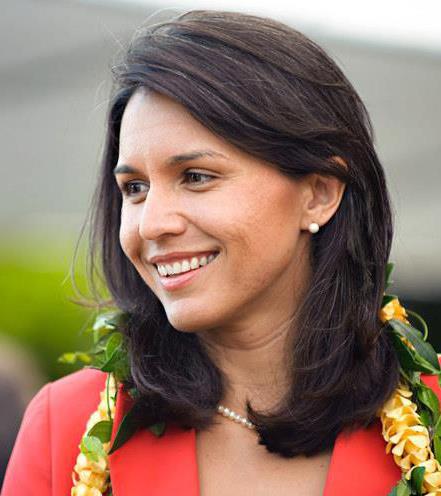 Young and accomplished, Gabbard appeals to many desis because she herself is a person of color who follows Hinduism. She established herself after being elected to the state legislature at just age 21. Her experience is vast and she gained followers during the 2016 election with her connection to Sanders. For those who value military service, she has served in both Iraq and Kuwait, winning her points with the defense industry enthusiasts.
Bernie Sanders
Are you still feeling the Bern? Apparently many desis are. Bernie ran in the Democratic primary and lost to Clinton which sparked various scandals and disdain for the Democratic National Committee. Despite that, people are still hopeful and still argue that Bernie has what it takes to defeat Trump. Some are hopeful for his 2020 run but others think a less progressive and socialist candidate is necessary to strip away moderate and wavering voters from Trump's base.
Of course, this is not an exhaustive list of candidates preferred by desi Americans, but it certainly is a starting point for us to consider what kind of change young South Asians want, what issues are important to us, and what we look for in our government representatives.
Is there someone else you'd want to have seen on this list? Who do YOU want in 2020? Let me know in the comments!