Today, whether it is for the fight against police brutality in the United States, against xenophobia in South Africa, for Palestinian autonomy, or the global struggle against the largest human rights crisis in the world, epidemic global structural and physical violence against women, you hear our generation ask, usually those outside the fight, where is the vision? People say, where is Malcolm X, Martin Luther King Jr., Nelson Mandela and so on. You never hear them say, where is Thenmozhi Soundararajan, Malalai Joya, Hanan Ashrawi, or Santadevi Meghal.
Our present-day activism is being defined by celebrities, galas, award ceremonies and hashtags that go as far as becoming an online movement. This has become the culture of activism. Now, here at the grassroots level, the celebrities are the women living out the struggle with the courage and bravery to define a culture in their efforts at unshackling the chains of oppression to define a culture to stand up, speak up and act out. That is why we stand today and lift the banner of common humanity for Santadevi.
Price of Silence is a performing arts collective for women's rights, producing a culture of equality in recognition of our contemporary struggle in the theater but living that culture outside the theater.
16 December Kranti is a culmination of activists formed by Jenny Lovesu and other amazing people who are sacrificing beyond means, came together after Jyoti Singh was murdered in December 2012. They hold vigils every night of the year since her death for all rape survivors and victims of violence against women. Their mission is to protest continuously for justice, and regardless of the fact that they have been jailed, they bring education to the streets for all people.
Riddhima Sharma, founder and director of FemPositive said that child marriage is not only a gross violation of women's right to freedom of life and liberty but also robs them of their right to a safe and healthy childhood. FemPositive is a movement to promote inclusivity and positivity in feminism. They hope to bridge the gap between the digital feminist movement and field action through our campaigns to highlight major issues and fuel discussion on subjects that need to be addressed.
A United Nations report titled "Ending Child Marriage – Progress and Prospects" in 2014 found that India ranks sixth among countries with the highest prevalence of child marriages across the globe and one third of child brides in the world are in India. These statistics point to the inability of the Indian law to prevent child marriages. The Prohibition of Child Marriage Act, 2006, which aims to curb the practice of child marriage has one major glaring loophole. It makes child marriages voidable at the option of either party (on reaching majority) instead of making them void ab initio i.e. void from the very start. The provision under the Act, which gives the underaged child the right to move the court to declare his/her child marriage null and void, is a powerful tool albeit seldom used.
Santadevi is only one such woman who has come victim to this law and we hope Santadevi's move to fight against her child marriage will inspire more people to stand up against this crime that they call tradition and fuel a new revolution against child marriage in India. And through her fight, a the #FreeSantaDevi movement has sparked.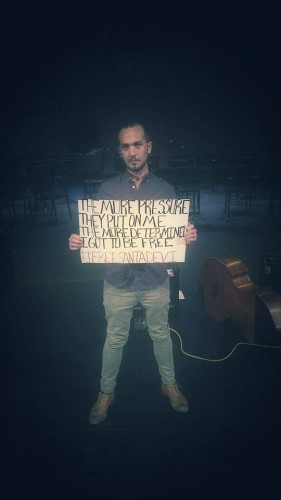 Japleen Pasricha, the founder and editor-in-chief of Feminism In India, believes children are supposed to be in schools and not in matrimony. They know educating girls is one of the most powerful tools to combat the various evils stemming out of patriarchy. At Feminism In India, they aim to learn, educate and develop a feminist consciousness among the youth. They want to unravel the F-word and demystify all the negativity surrounding it.
This is coalition building aiming to strike down the very essence of patriarchy beyond borders with no care for man-made boundaries. In taking on this campaign, we are shattering each cultural mechanism that has marginalized women from the resources of development piece by piece.
---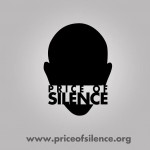 Jason 'Jayology' Jeremias is the artistic director of the performing arts collective for women's rights, Price of Silence. Price of Silence is a grassroots performing arts company bringing the global struggle forged by women for equality to life on stage and action to the streets.