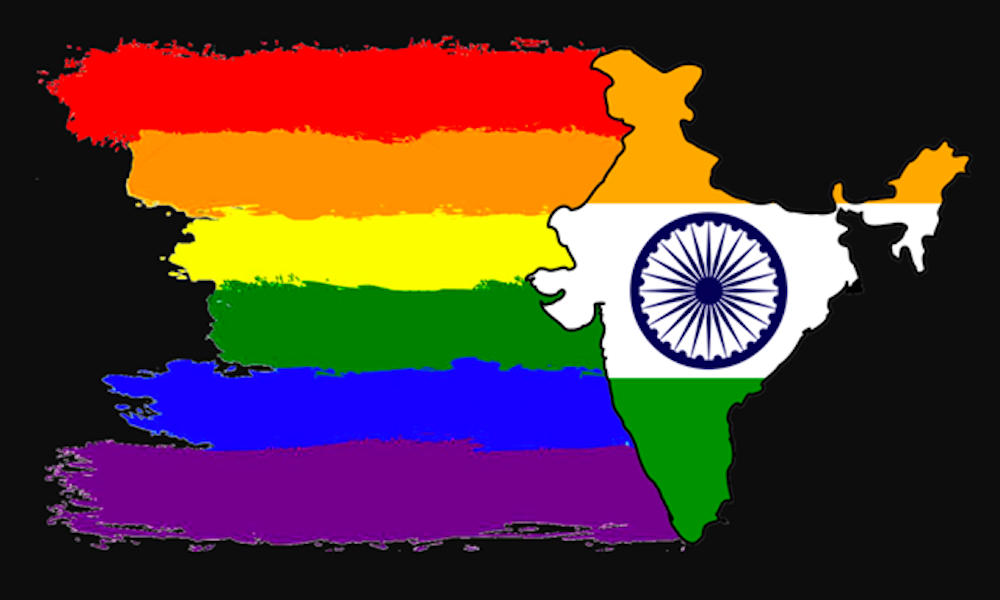 by Priya Arora – Follow @ThePriyaArora
Nearly 50 years after the Stonewall riots triggered the modern fight for LGBTQ rights in the U.S., South Asia will be welcomed into the fold.
Joshua Patel, Annual Giving Manager at the American India Foundation, noticed the glaring disparity and is doing something about it.
"Being in the fundraising space for nearly a decade, I decided it was my duty to spread awareness and raise funds for the LGBTQ community in India," he says. Patel acknowledges that many South Asian LGBTQ parties in local spaces (like Yuva, Sholay, and SALGA in NYC) have done the hard work of building community and safe spaces. But he wanted to go beyond that: "I was waiting for gatherings that directly impacted those back in our motherland," he confesses.
On March 8, Patel is bringing his vision to life, with a slice of history to boot. At the historic Stonewall Inn in New York City, there will be a first-of-its-kind fundraiser for the Lakshya Trust, a non-profit based in Vadodara, Gujarat which works to improve the lives and cultural, social, spiritual, physical and mental health of all sexual minority groups.
The historic venue, which is also the first U.S. National Monument dedicated to the LGBTQ-rights movement, was an easy choice for this event, Patel says. "We will be standing in a monument that symbolizes courage, fight, and diligence, and love."
Patel is determined to make a difference during a time with homophobic actions around the world, such as the persecution of gay Chechnyan citizens, gets media attention, but corporate funding of homophobic and transphobic policies, like Chick-fil-a's support of anti-gay groups in Africa lobbying for "Kill the Gays" Bill, make no difference.
"It made me ask myself, what are we doing for people of color? As an Indian American gay man, I am a minority within a minority. Being reminded you do not fit into any actual space or community is what makes the actions of Sholay, Yuva, and SALGA so beautiful – for we formed a space that never existed. This fundraiser is to establish more spaces like ours in India."
Lakshya Trust is even more special for another reason: it is helmed by India's first openly gay prince: Prince Manvendra Singh Gohil. Patel first learned about him in 2007, when he made an appearance on 'The Oprah Winfrey Show' — which happened to be three months after Patel came out as gay.
"Back in 2007, my coming out was the talk of the town as very few Indian-Americans were openly gay. Prince Manvendra Singh Gohil's advocacy at the time comforted me greatly, as I knew I wasn't alone in my efforts to destigmatize sexuality in our conservative Indian (gujarati) community. My mother and I watched the episode, and through that – I followed the work of Prince Manvendra Singh Gohil as an admirer."
Two years ago, Patel reached out to the Prince, sharing his hopes of doing a fundraiser. After a few discussions, and having the opportunity to see the amazing work in person at The Lakshya Trust's sites, Patel felt confident that this is where his efforts should go.
"It will directly impact those in India," Patel says. "In India – they are not stressing over marriage equality, but are spending each day suppressing their true identity to avoid going to jail. Forget the law and its outdated expectations, the amount of internal psychological damage an anti-LGBTQ society has on a person produces feelings most of us forget."
So what can allies and members of the South Asian community, and Brown Girl Magazine readers do to help? Patel says it's quite simple: "Spread the word, share this article, and donate. Even subtle forms of support to your loved ones has an impact."
And for those who have the means to attend the fundraiser on March 8 in NYC, or at least contribute, Patel extends a whole-hearted thank you.
"I am so grateful for your altruism. It's been humbling and rewarding, and I know the team in India shares the same warm feeling."
For more information about the event, and to contribute, visit the event's Facebook page.
---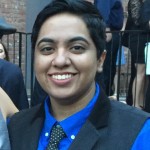 Priya Arora is a queer-identified community activist, editor, writer and Netflix enthusiast. Born and raised in California, Priya has found a home in New York City, where she currently works as a Frontpage Editor at Yahoo. When she's not working, Priya enjoys watching old school Bollywood movies, laboring over NYTimes crossword puzzles, reading books she never finishes, and eating way too much of her partner's homemade Hyderabadi biryani.