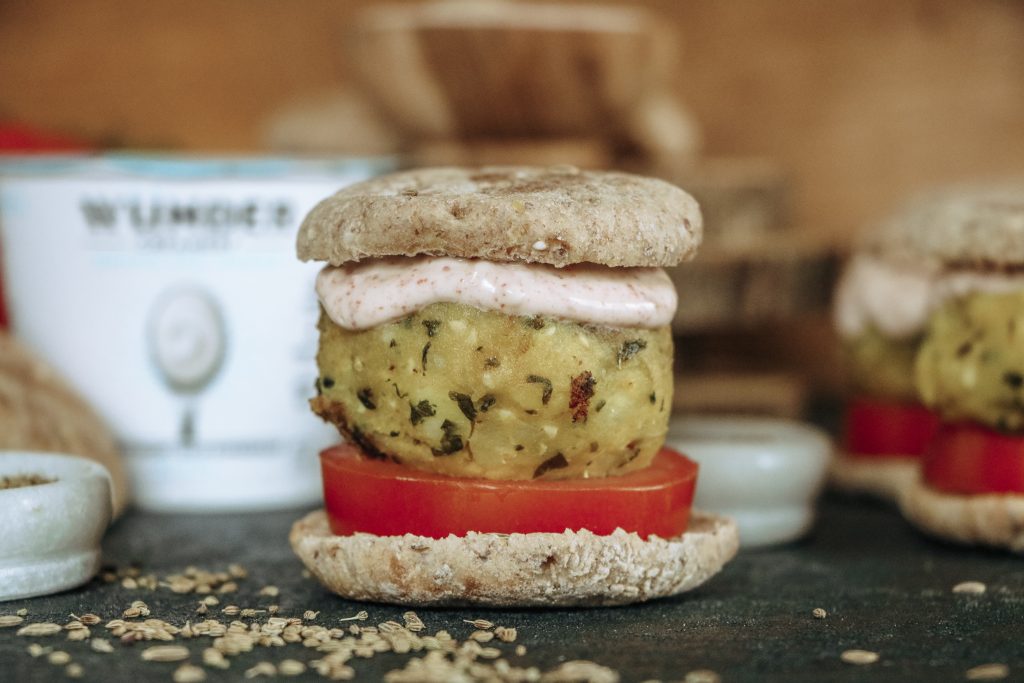 It's #nationalgarlicday so I am presenting my Garlic & Basil Paneer Kofta Sliders! Try saying that three times fast. 
I was craving a good paneer dish, but I wanted to try something different this time. I never use basil in Indian food, so this is definitely a true fusion recipe. The basil gives it a great Italian flavor, but the cumin/caraway seeds just bring you back home.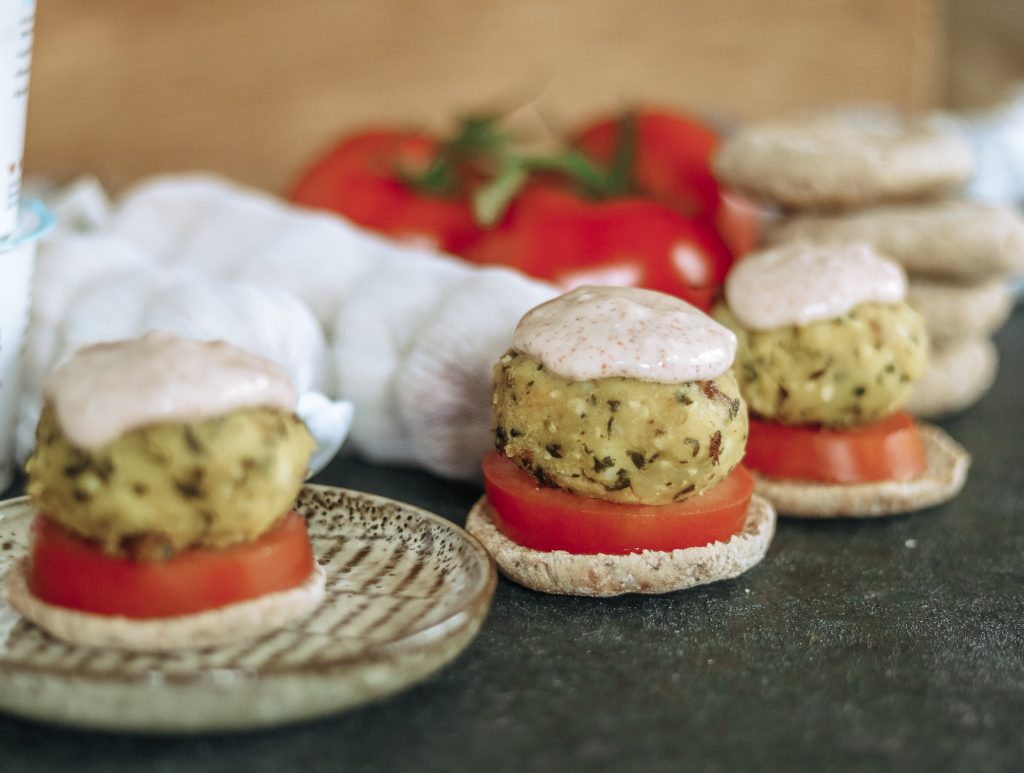 I created this recipe mainly because I had a whole tube of basil paste that I wanted to use up (lol), and also a ton of paneer in the freezer. Obviously, if it were up to me, I would have only used paneer and completely cut out the potato. However, using potato is essential for a vegetarian kofta AND it's perfect to use as a binding component.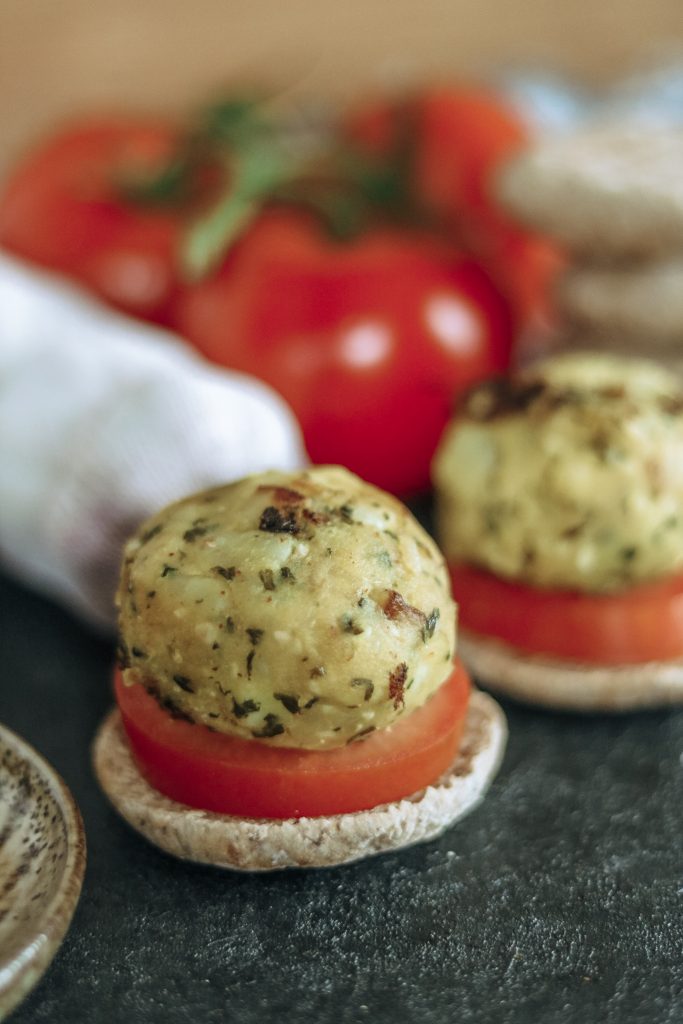 When I eat potato sandwiches, my FAVORITE thing to dip them in is a simple sauce made of yogurt, salt, and cayenne pepper. Since the kofta are enriched with so much garlic and various seasonings, the tanginess from the yogurt sauce is literally GOLD.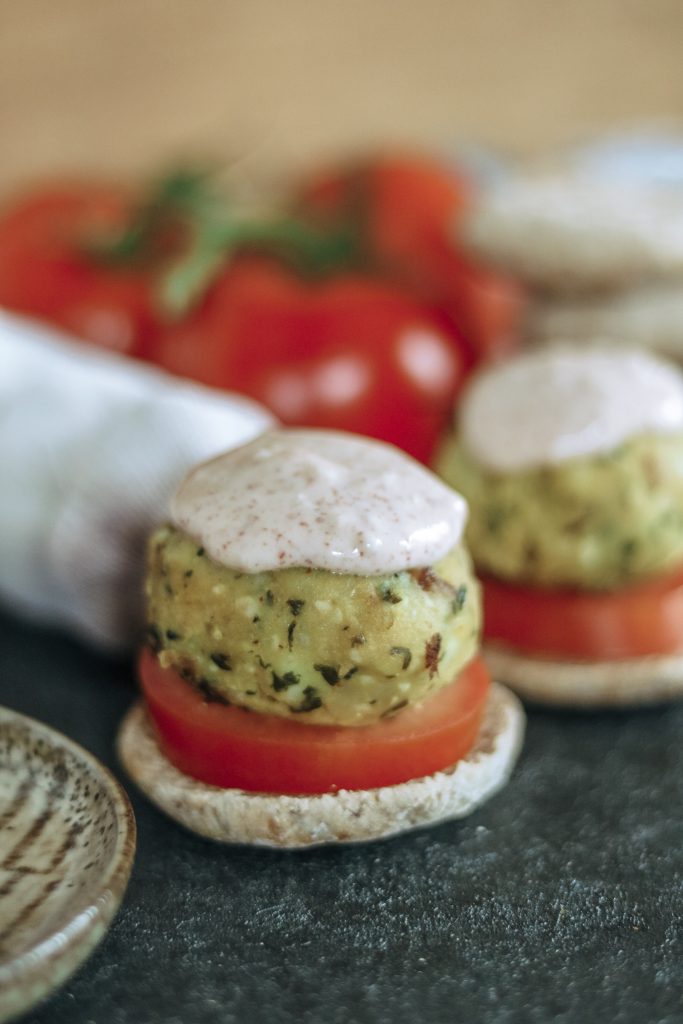 Usually, kofta is crispy and golden brown all around, but for this recipe, I wanted to minimize how much oil was used, as many of you have been asking for healthier recipes. With that being said, I LIGHTLY pan fry them so they are just a little warm. However, feel free to fry according to your liking!
Hope you like this recipe as much as I do!! Can't wait to see how they turn out for you :) As usual, email or DM for any questions!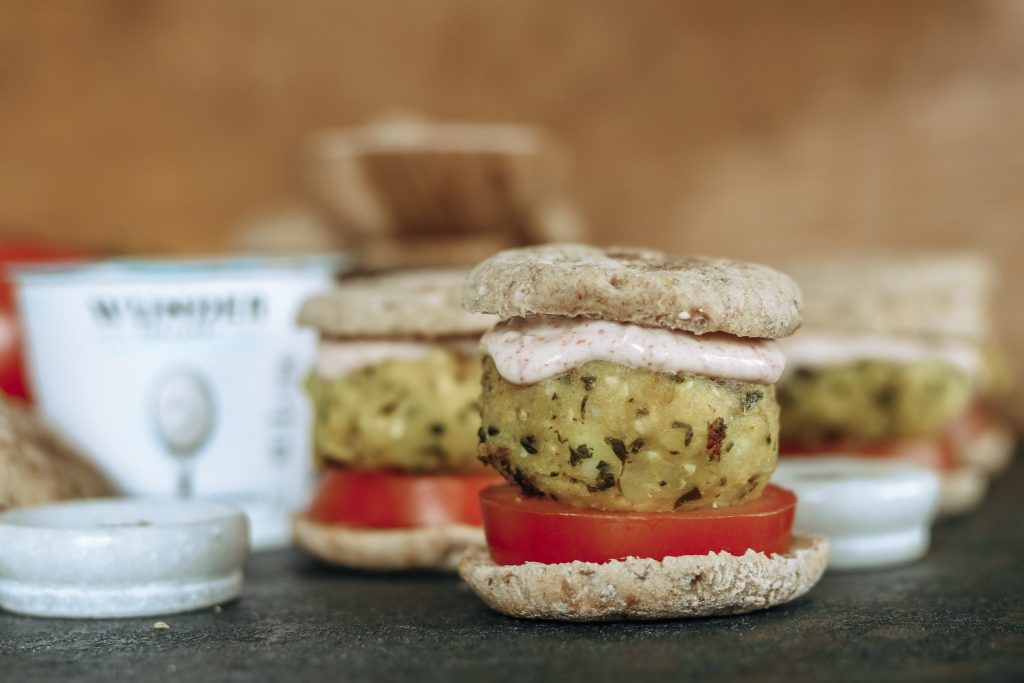 Ingredients:
2 russet potatoes
2 cups paneer shredded or finely diced
10 cloves garlic minced
1-inch piece ginger grated
1/4 tsp cumin seeds
1/4 tsp caraway seeds
4 tbsp basil paste
3 birds eye chilies minced
1/4 tsp cayenne pepper
1/4 tsp turmeric powder
1 tbsp lemon juice
3 tomatoes sliced
12 slider buns
2 tbsp olive oil
3/4 cup plain greek yogurt
4 tsp cayenne pepper
Instructions:
Wash and peel your potatoes. Cut them into even pieces and boil them. Add a generous amount of salt to the water. They should be soft enough to mash after 10-12 minutes.


While potatoes are boiling, add 1 tbsp of oil to a pan on medium heat. Add in the cumin and caraway seeds.




Once they are done "popping," add in the paneer, garlic, ginger, birds eye chilies, cayenne pepper, turmeric powder, salt to taste and basil paste. Mix it up and let it cook on low heat for about 3-4 minutes so the paneer is cooked through. Take off heat and place to the side.




When the potatoes are done cooking, drain the water, add the garlic & basil paneer to the potatoes, and mash away. 

Form into 12 equal size kofta and pat them a little so they are flat on 2 sides.

In your pan again, warm up the other tbsp of oil and lightly pan fry the kofta. Add oil as necessary. While the kofta is pan frying, toast the slider buns. In a bowl, mix together the yogurt, cayenne pepper and salt to taste.

Once the kofta is done warming up, assemble your sliders.  Add a slice of tomato to each, 1 kofta, and a spoonful of your yogurt sauce. Close it up and serve immediately!