I now present to you NAAN POPPER PIZZAS!! I want to give you a little background on this recipe so you can understand where I'm coming from with this. For starters, if I see jalapeño poppers at a restaurant, you best believe that I'll be ordering them. I was talking to my friends one day and we thought, "How amazing would it be to make jalapeño popper pizza?!" That's when I knew I had to create something great enough to share with you guys. Get the weekend popping with these naan popper pizzas!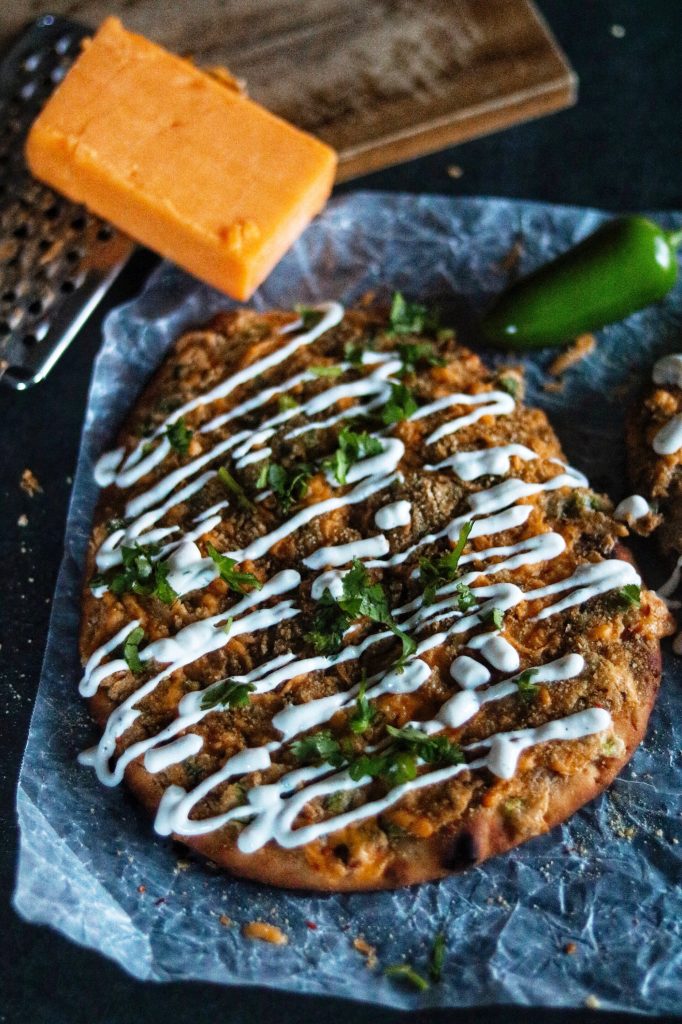 I was initially thinking about making pizza dough, but it was Sunday afternoon—I was tired from my Saturday night—and I knew my laziness was going to get the best of me. I saw Stonefire Garlic Naan at Shop Rite (which I've used several times before) and I thought omg…NAAN POPPER PIZZA, duh?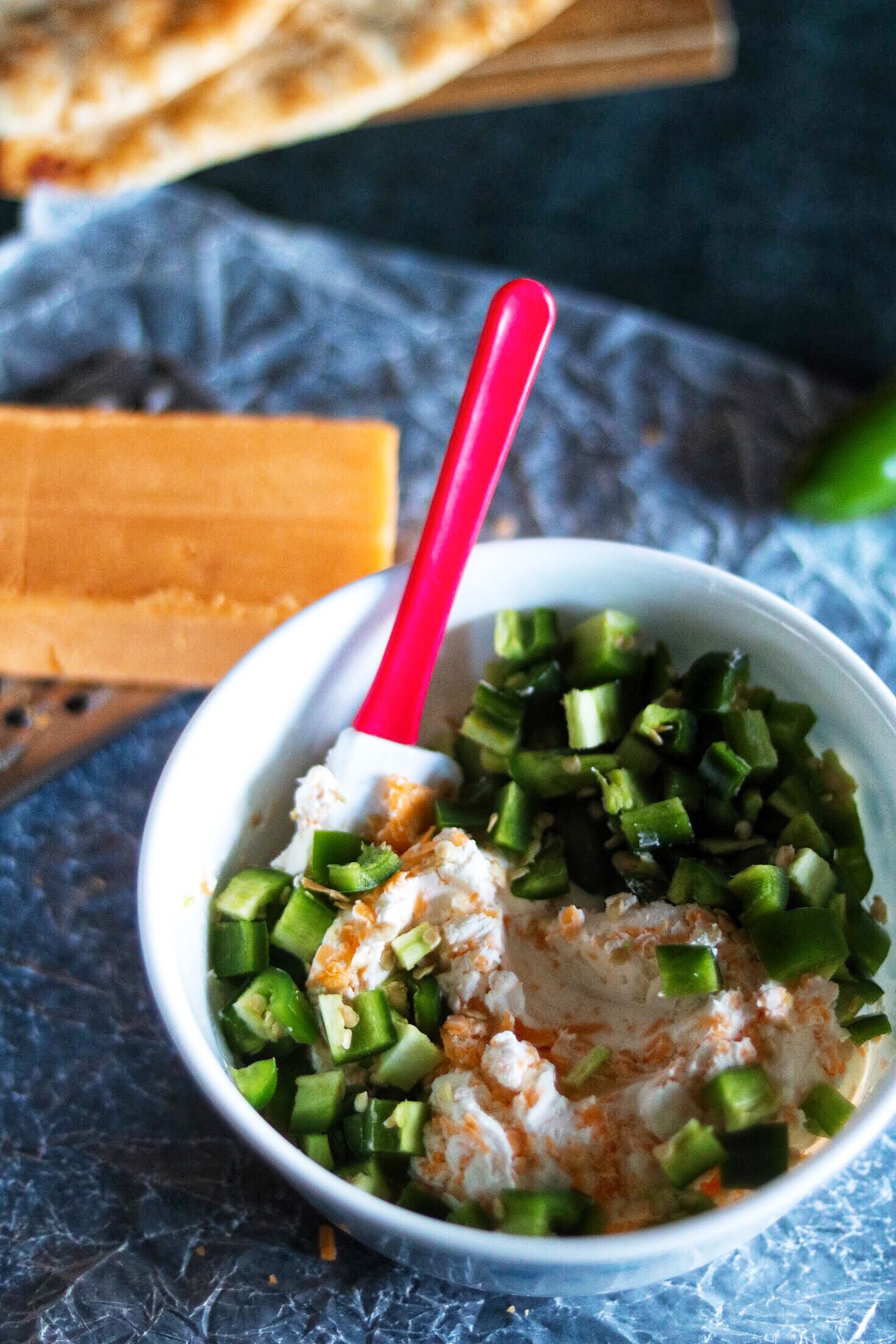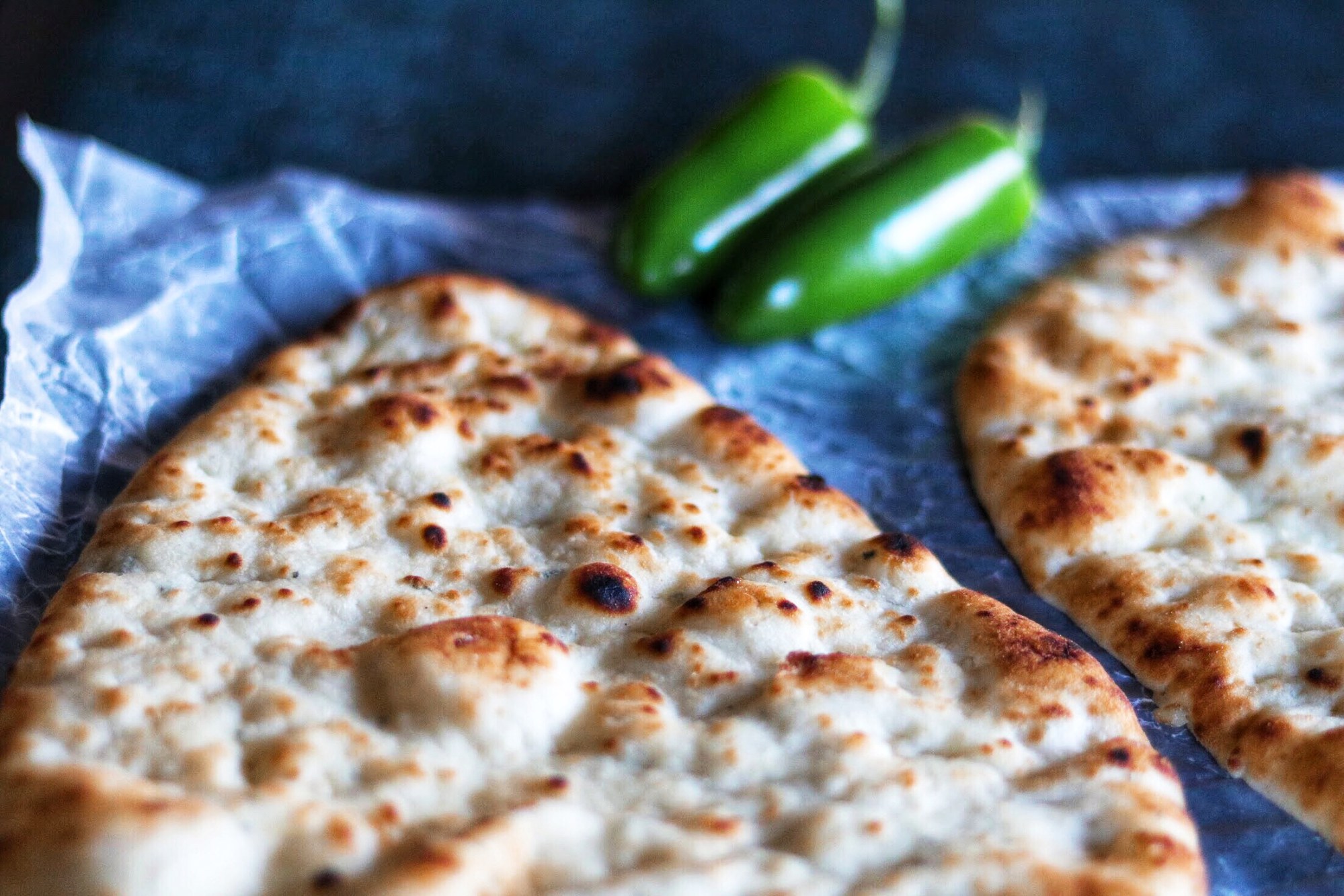 So, of course, if you guys don't have access to the deliciousness of Stonefire brand naan, feel free to use any sort of flatbread or pizza crust you like! The results will be just as tasty. If ranch dressing isn't your thing, dip it in whatever you like! I generally don't like ranch dressing, but this ranch "sauce" that I made is from a Hidden Valley Ranch packet and mixed with light sour cream and some milk, so it's not as heavy.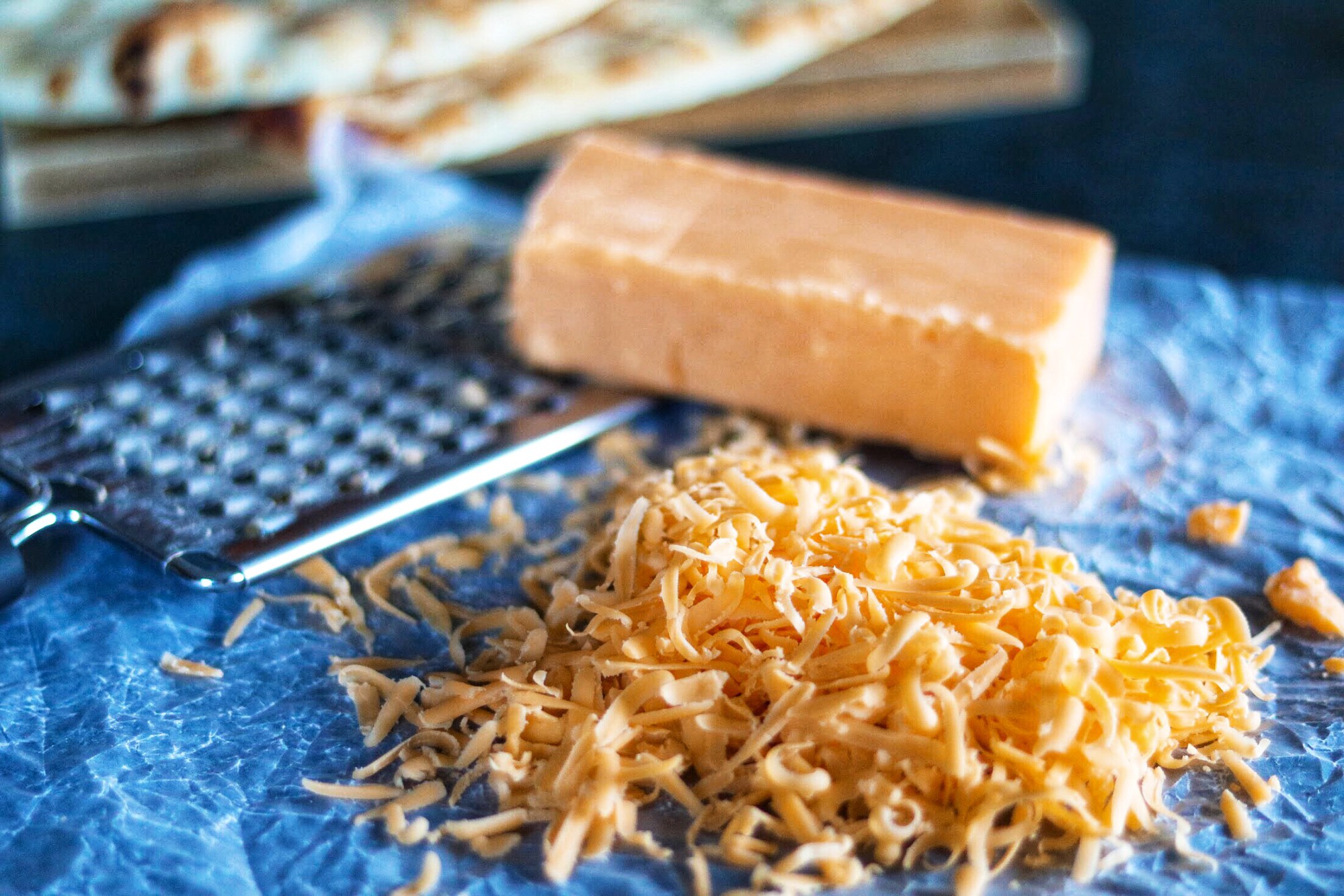 This recipe is extremely easy, and I know I usually say that about all of my recipes but honestly, all you have to do is mix a few ingredients and pop it in the oven. I think this would make for a GREAT appetizer or something that you can serve at a sports party! Kids will definitely love it and it's also a healthier alternative to real jalapeño poppers since we are baking and not frying anything.
Naan Popper Pizza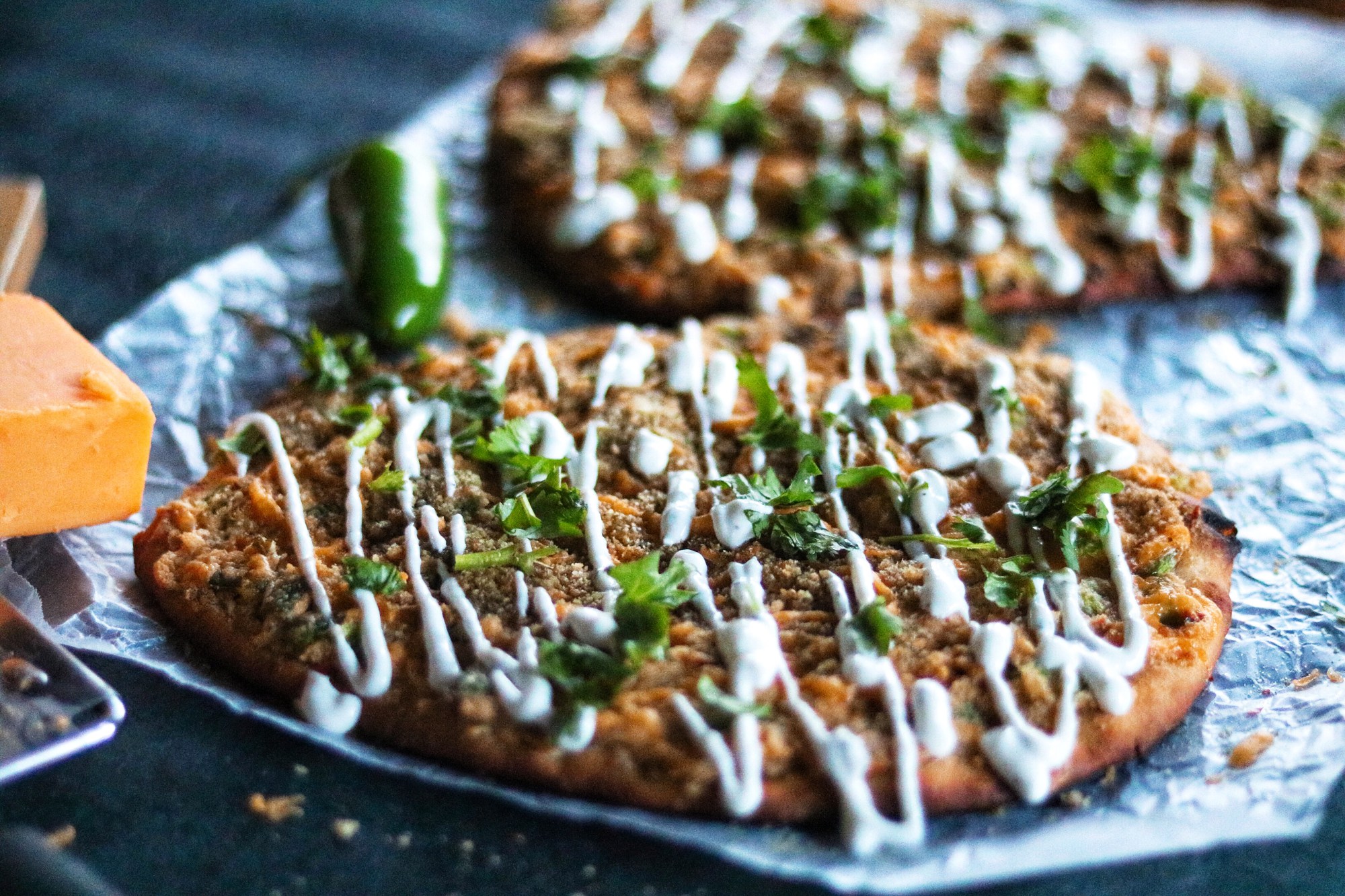 Ingredients
2

pack of Stonefire garlic

naan

4

jalapeno(s)

diced

8

oz

cream cheese

room temperature

1/2

cup cheddar

cheese

shredded

2

tsp

crushed red pepper flakes

1/2

cup

Italian breadcrumbs

2

tbsp olive

oil
Ranch Sauce
4

oz

sour cream

1.5

tsp Hidden Valley

ranch powder

1.5

tbsp

milk
Garnish
1/4

cup flat leaf Italian

parsley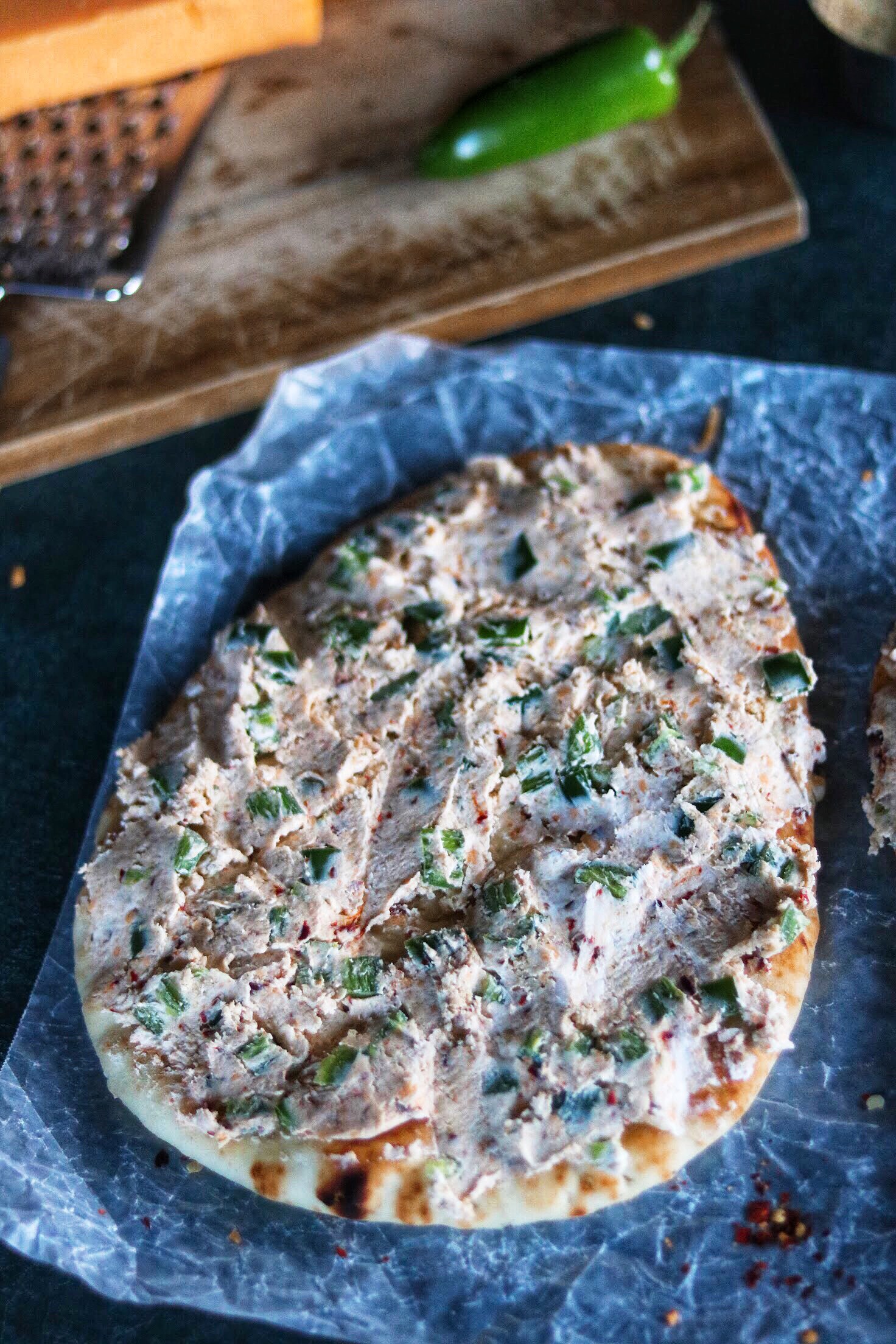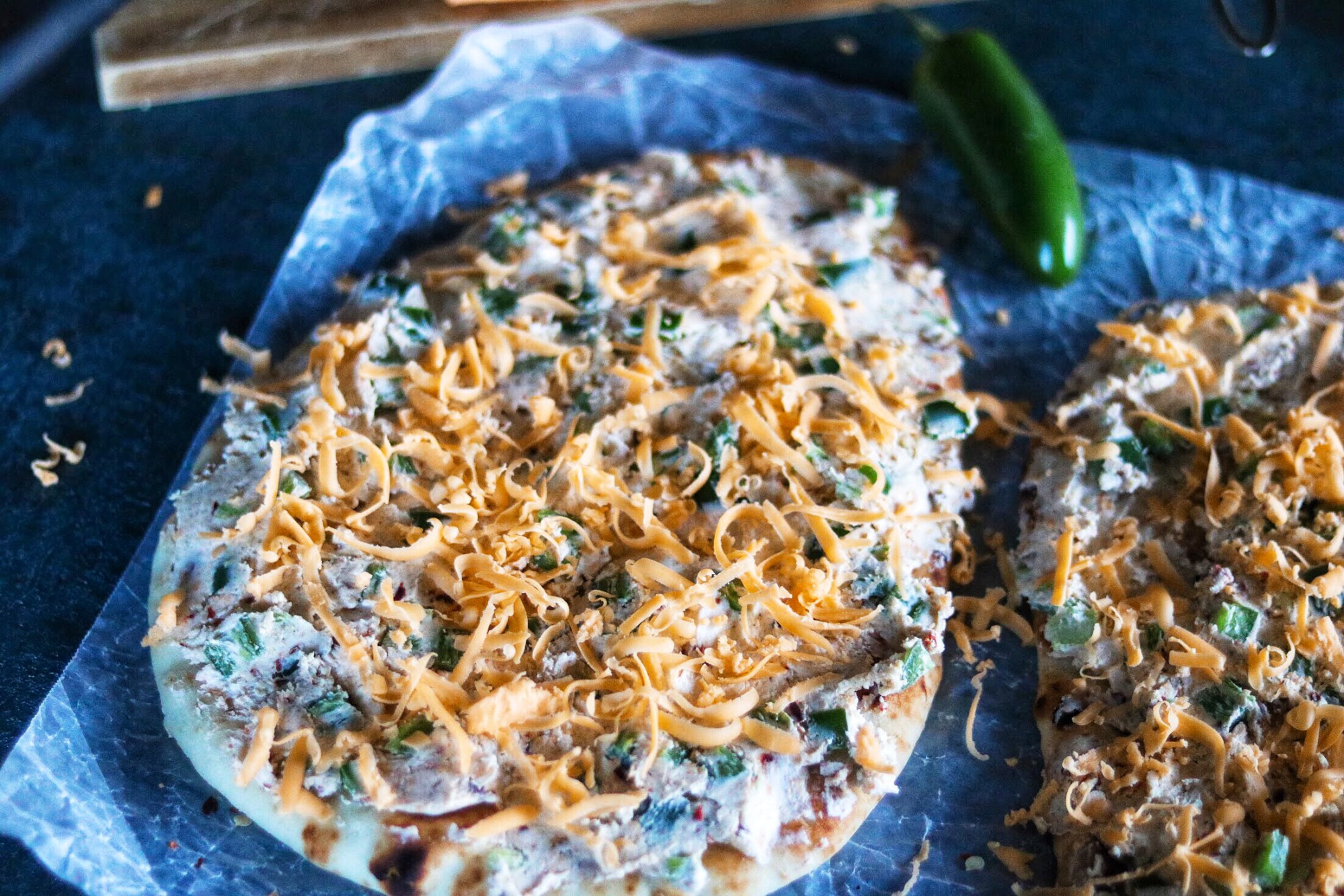 Directions
Preheat oven to 400 degrees Fahrenheit.

In a bowl, mix together the diced jalapeños, cream cheese, 1/4 of the shredded cheddar, crushed red pepper flakes, and 1/4 of the bread crumbs.

Spread the mixture evenly on both pieces of naan. Sprinkle the rest of the cheddar cheese and breadcrumbs on top.

Pour 1 tbsp of olive oil on each naan and pop into the oven for 10 minutes, or until bottom is crispy and cheese is melted. Broil for 3 to 5 minutes.

While naan is cooking, mix together all of the ranch sauce ingredients. Add more milk if you want it to be thinner.

Drizzle each naan with ranch sauce, garnish with parsley or your choice of herbs and enjoy!