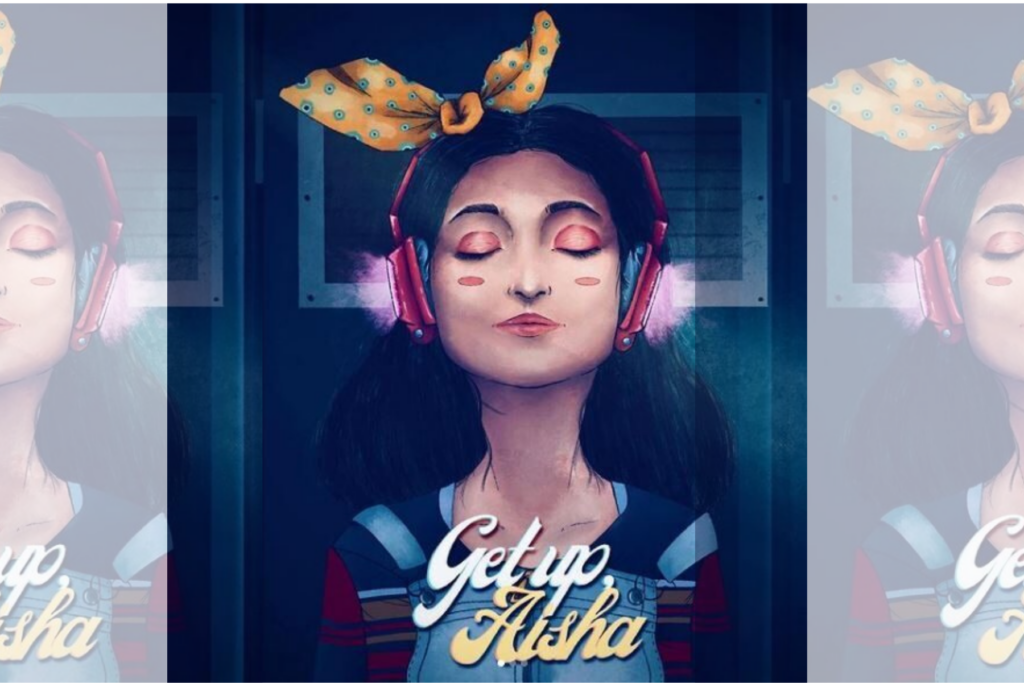 One of the reasons I pursued becoming a therapist was the desperate lack of mental health clinicians and awareness in the South Asian community. In the decade since I've seen a huge increase in the visibility of South Asian therapists and advocates pushing for mental health literacy. Even though there is still a lot of work to do, it gives me hope and optimism for future South Asian families to start to see this push towards acceptance and understanding.
However, I always found one of the places missing accurate representation: popular entertainment. The representation of South Asian mental illness in movies, shows, and books is often misunderstood or villainous, which left me in a place of deep frustration. This is exactly why when I found the gem of a trailer for "Get Up Aisha" on Instagram, I was thrilled and had to reach out to the creators to learn more. I was even more thrilled to learn they were Canadian and located in my home city, Toronto!
"Get Up Aisha" is the story of a young woman, a "type-A perfectionist" who approaches her newly diagnosed depression with the only way she knows how: make a checklist with all the recommendations for managing depression, check off all the items on the checklist, and problem solved!  She learns along the way that sometimes things don't go your way, and that's okay. She learns the lessons of the power of vulnerability. Most importantly, she learns that having hope is the most important thing on any checklist.
View this post on Instagram
The writers and creators are three South Asian women: Rabiya, a lawyer by trade, Marushka, a chartered accountant by trade, and Nisha, a journalist by trade (and former Brown Girl writer!), who met at a writer's group and are now all pursuing their artistic passions of writing and creating digital content. They chose to tell the story of a South Asian perspective on mental illness because they wanted to take a nuanced look at a side of depression we don't often talk about, which is the "high-functioning" kind. In clinical terms, this indicates the person experiencing depression is able to manage and maintain the surface-level aspects of life, such as going to work and meeting social obligations. However, beneath the surface, they are experiencing the symptoms of depression, such as feeling listless, unfulfilled, emotionally numb. 
The creators hope to explore the added pressures of South Asian cultural paradigms and their interaction with mental illness as well. The show wants to showcase a more layered and 3-D South Asian experience. The story follows Aisha as she goes through challenges and struggles that come with being newly diagnosed with depression, opens up in conversations with friends and family to break through the shame and stigma, and fights the dreaded "log kya kahenge?" (what will people say?). It is a show that the creators (and me, as I learned more about it) wish was around when we were growing up because it's not just about accepting mental illness, but normalizing it. 
The trailer I saw was the result of the creative team winning a grant from the Independent Production Fund to film a two-minute proof-of-concept trailer, and have successfully raised funding for filming, production, and post-production. You can follow their journey on Instagram @getupaisha. I know I will be!