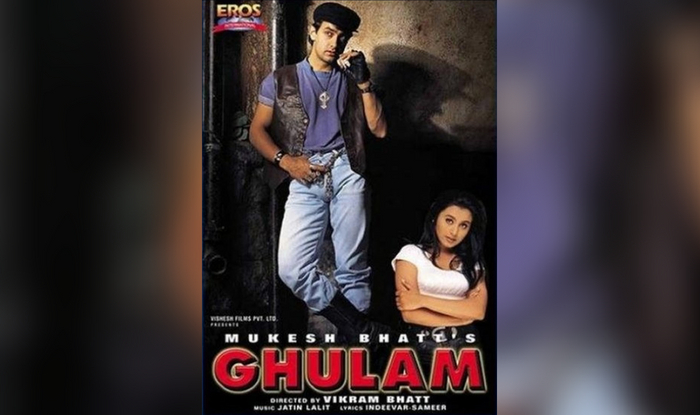 I'll keep it simple: Films like "Ghulam" stump me.
Declared a Superhit by Box Office India in 1998, the action-drama film starring Aamir Khan and Rani Mukherji grossed 200 million rupees. It saw Khan in a role that was quite familiar to him at the time — a rough, good-for-nothing kind of boy whose chance meeting with a girl stirred up the morals buried deep in his heart. It was also Mukherji's first runaway mainstream success, having made her debut in the year prior with "Raja Ki Aayegi Baraat" (you may vaguely remember someone blowing up a kitchen and running onto the lawn screaming — this is that film).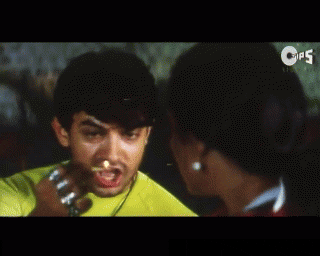 The plot of "Ghulam" is simple enough: Orphaned Siddharth "Siddhu" Marathe (Khan) is an amateur boxer running with the wrong crowd. He spends most of his time committing petty thefts with his friends or running odd jobs (Read: Delivering threats) for his brother's boss, the neighborhood don. It is on one such job he meets Alisha (Mukerji), a rich girl fallen in with a biker gang (I promise that this is relevant to the plot), and eventually her brother, a hotelier who has left home and is fighting against our don Ronnie.
Long story short, Khan unknowingly lures his beloved Alisha's brother to his death, and it is this guilt that causes him to go against Ronnie and change his ways.
Straight up, I agreed to watch this movie for Mukherji. And while she looked great, it only took five minutes into her screen appearance for me to consider turning off the film. For those who don't know, high-pitch voice actress Mona Shetty dubbed Mukherji's voice in this film, and I swear I would not have made it through without the three glasses of wine I consumed while experiencing this unique torture.
I suppose two decades ago nobody knew better, but Mukherji's voice quality is unique. It's sensuous in a way that's hard to put your finger on, husky but light, full of the right notes and emotions. Shetty, on the other hand, gets the job done. And Mukherji's right to say her voice "did not suit the character," after all Alisha ate up only a third of the screen time and spent most of it crying, screaming, singing songs, or kissing Siddhu's neck.
Still the film brought us some important moments of 90s cinema, including the iconic "Aati Kya Khandala" and the infamous "Dus Ki Daud" sequence. While other songs in the film performed better in its immediate release, "Aati Kya Khandala" has stood the test of time and, full disclosure, was the only time I managed to give this film my full attention.
"Dus Ki Daud" on the other hand, seems to have been forgotten by the general public despite being all anyone could talk about after the film was first released. The sequence takes place approximately 30 minutes into the film and features Khan (yes, actual Aamir Khan) running toward an oncoming train, rolling off the track at the last second in a daredevil display of his masculinity.
Fun fact: In order to "get the shot," he actually filmed the scene himself, basically cementing this film in Bollywood trivia for life.
Despite my misgivings, the film, like most of Khan's work, seemed ahead of the curve, albeit still packaged like the rest of its contemporaries. A copy of Marlon Brando's "On the Waterfront," (also remade into the 1988 "Kabzaa"), "Ghulam" fails in trying to do too much.
For me, the plot stretches too long and is riddled with unnecessary details like Mukherji's biker friends (complete with effeminate comedic gay stereotype "Dickie") and drunkard dad. Most noteworthy is the role of Khan's father, essayed by Dalip Tahil, as a freedom fighter with a murky past. Though his father's narrative is what allows the film to break away from the cookie cutter structure of other films in this time, it also overshadows the present-day plot of the film. The "British are gone, but bullies remain" moral seems far too heavy-handed and sours in today's time, where these people themselves are the bullies.
My take? Take 10 minutes out of your day and watch "Aati Kya Khandala," and, if you need some early Mukherji in your life, head over to "Raja Ki Aayegi Baraat" — it might be full of senseless melodrama but at least the girl's got her voice. And if you haven't yet seen "Ghulam," don't worry, you're not missing much.