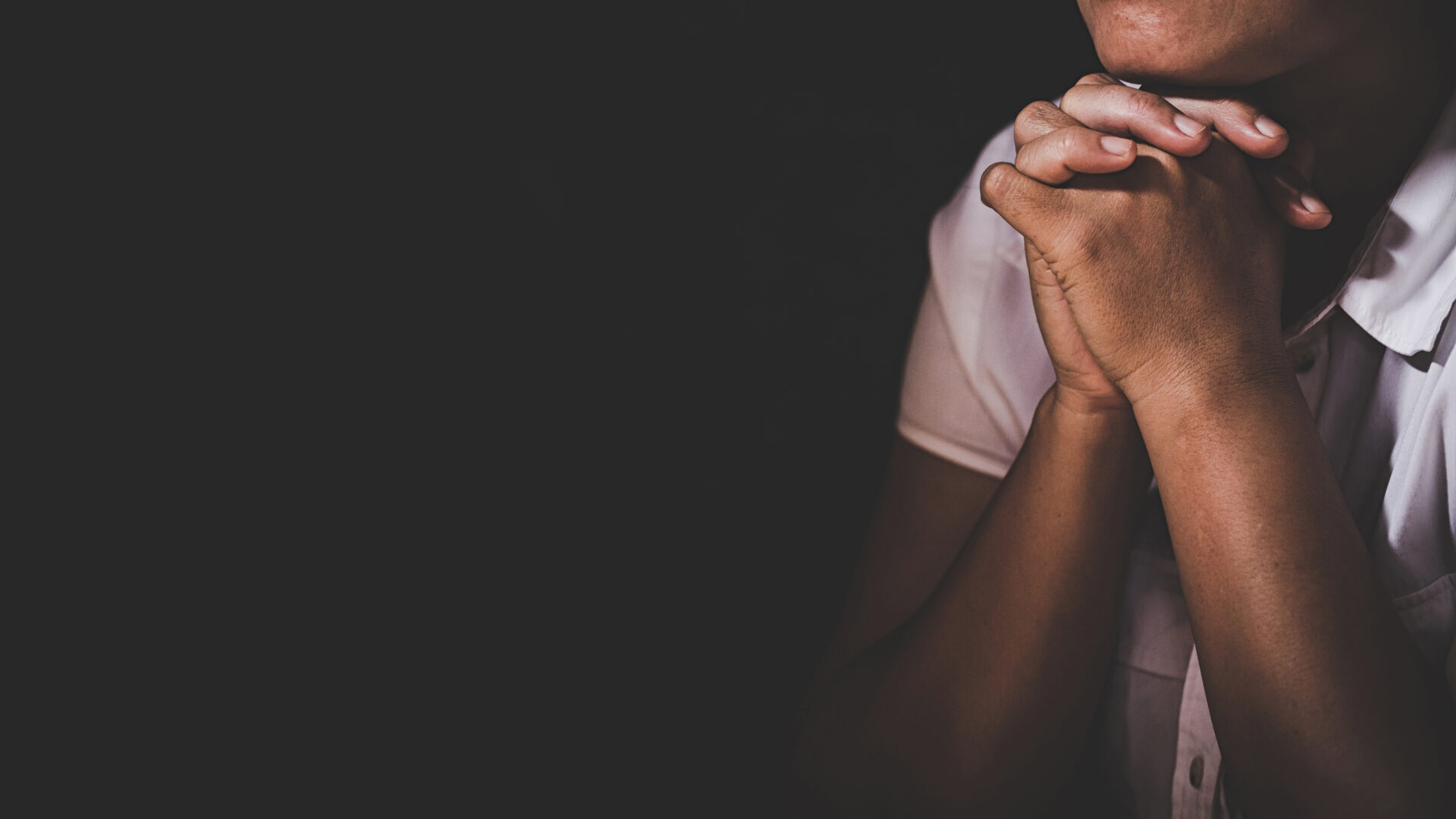 For BGM Literary, editor Nimarta Narang is honored to work with writer Sri Nimmagadda. In this short story, we follow a man in a gray suit who makes a stop at a church to bide his time before a job interview. Sri Nimmagadda is the Chief Program Officer at MannMukti, a nonprofit dedicated to reducing the stigma around mental health in the South Asian community through storytelling and advocacy. He lives in Los Angeles with his dog, Rani, and is passionate about authentically growing inclusion and diversity through storytelling in the entertainment industry. Editor Nimarta was extremely grateful to have Sri join the legacy of wonderful and moving authors for the literary vertical in honor of Mental Health and Awareness month. 
A man in a gray suit stands in front of a church and looks up and through the entryway with the resignation of a desiccated man taking a bitter medicine he's absorbed for years but simply accepts as a fact of his life, however unpleasant. So, the man in the gray suit — a get-up slim but not so lean as to emit a cockish, metrosexual air, scraggly lint escaping the seams across the surface in a manner that supposes either venerability or somewhat tired desperation — thinks about what it means to take a bitter medicine, the trade-off between the instantaneous sour, bitter, wretched, and cloying and the promise of perhaps a better tomorrow, or a better tonight, or a better five-minutes-from-now. After some consideration, this man in a gray suit — an outfit that some would've supposed he'd purchased from Goodwill, the night before, for a painfully wrought $95.67 with tax after getting into an argument with his wife about who was going to take the kids to school in the morning and fucking Brenda skipping out on babysitting again — steps inside the church.
This man in a gray suit — armed with a briefcase, and the last and latest copy of his résumé that he'd worked on until 1:30 a.m. the night before after Max and Annabelle had long gone to sleep and his angry, exhausted wife laid restless, in their shared bed, thinking about whether she'd consult the number of the divorce lawyer she'd been recommended by one of her girlfriends in the morning before deciding she'd give her husband another shot just as she had the night before and the night before that and the night before that — paces towards the front of pews almost cautiously, as if someone were watching him, afraid to be caught in the act of being vulnerable and giving himself up to some higher power. Maybe if you go to church and the pastor or some other demure, God-fearing soul sees you, they'll call you out — who are you? why are you here? — and you'll realize that for as much ado as people make about the unconditionality of God's love, they make claims to His love the way they'd claim a parking spot or a position in a queue at a grocery store. Faith, it appears to the man in the gray suit, is really about paying your dues.
So the man in a gray suit approaches the front-most pew — the communion table before him standing guard ahead of a cross. He lays his briefcase down. He sits at the pew. He closes his eyes. Please, he begs Him in his own mind. I need this.
But then this man in a gray suit considers his pathetic whimper to God, how he can't even acknowledge God by his name, how he begs Please rather than Please God like a weak, unfaithful man who cannot bring himself to say his wife's name when begging her for forgiveness after his own infidelity. What a mess, he thought of himself. So, he tries again.
Please, God. I need this.
The man in a gray suit considers this again and admonishes himself for his cowardice — when you pray in your head, words and phrases, and sentences and prayers, and pleas twine and intertwine and mix until the signal becomes the noise and you can't really figure out whatever you're trying to say. So, for a half-second, you think the only way to get it out of your head is to blow it up so that it all spills out and maybe then God will understand how you really feel — and so he tries again, and puts his prayers to air. The man in a gray suit is not used to coming to church. This is his first time coming in a couple of years. He's going to need a couple of tries to get this thing down.
"I'm sorry," the man in a gray suit exhales, "I'm just not used to praying." But that's okay. Prayer is a process, the man in a gray suit would find, and what begins feeling ridiculous, or like grasping for spiritual straws, ends up feeling akin to a dam giving way to water; unrestrained, unexploited. So the man in a gray suit — the man who's come an hour and a half early to an interview because the early bird gets the worm, only to find himself with an hour and a half to kill and nowhere but a church to grace with his presence — prays, and he prays faithfully, and he prays well. He picks up the Bible on the shelf of the pew in front of him, flips it open to whatever page presented itself and begins to read. He closes his eyes, and at that moment he feels safe, like God's hands envelop him, and that tomorrow will be a better day, and everything will be okay.
~.~
Somewhere along the line, this stupid fucker in a gray suit fell asleep in the middle of Galatians and missed his interview.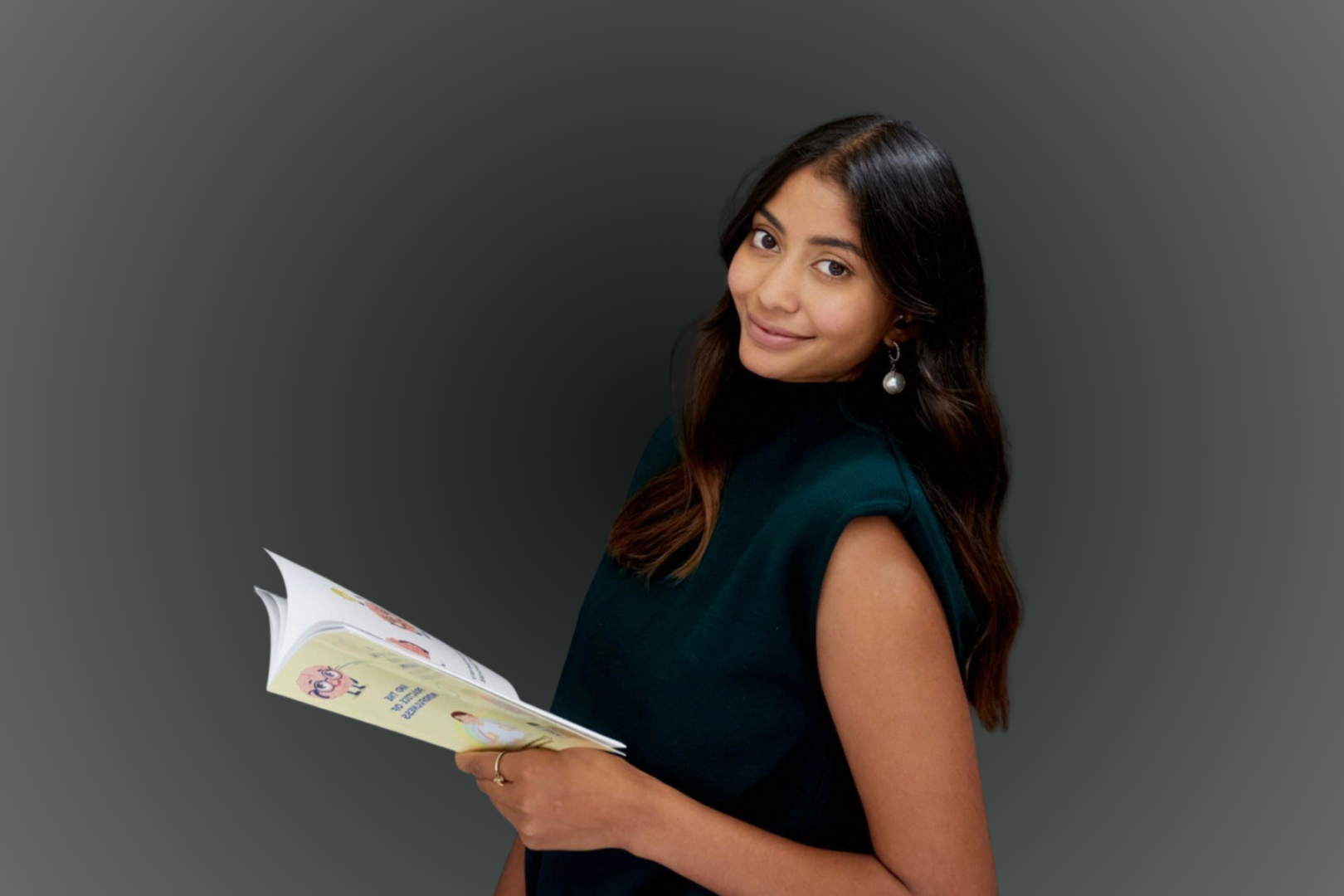 "A weight's been lifted off my shoulder," said Shania Bhopa, a graduate student at McMaster University, who took control of the narrative and timeline of her life by freezing her eggs at the age of 25. As a P.h.D candidate in the Global Health Program, her goal is to destigmatize egg freezing among as many young women as possible. Although she was nervous to post the first Tiktok about freezing her eggs, Bhopa knew that her goal was to raise awareness about female fertility using her background in health research at McMaster, and her own experiences. That video went viral with 1.6 million views. 
"Knowing the likelihood, especially with my career goals, [that] I can have a happy, healthy baby potentially closer to 35, is very refreshing." 
In the South Asian community, reproductive health and family planning can be sensitive topics. Bhopa wanted to utilize her platform to challenge these traditional opinions about reproductive health. And it's why Bhopa continues to shine a light on the importance of starting these conversations and destigmatizing egg freezing, primarily within the South Asian community. 
What is Egg Freezing
So what is the purpose of egg freezing? According to Statistics Canada, in 2021, close to one-quarter of Canadians, aged 15 to 49, changed their fertility plans because of the pandemic. 
Egg freezing — which helps to preserve fertility for a later stage in life — continues to serve as a way to give individuals leeway to live life intentionally, without conforming to societal pressures. This is an important consideration, as research shows that by age 35 the chances of conception decline to 66% and continue to decrease as individuals age. What egg freezing provides is a feeling of freedom and liberation for people with a uterus, so that their decisions are not influenced by when they should have children.
In this article, we'll take a deep dive into understanding the stigmas that exist, the importance of having these conversations, and the insight gained as individuals like Bhopa take fertility into their own hands:
The journey through fertility
"My purpose of going through fertility treatments at 25 is to buy myself time, to get closer to my purpose in my professional life, so that hopefully one day I can be super intentional with my time as a mom when I'm ready."
According to Dr. Togas Tulandi, professor and chair of obstetrics and gynecology at McGill University in Montreal, medication is given to stimulate the ovaries so they produce eggs. The eggs are then removed for freezing and storage. Needless to say, the treatment can be costly. The initial egg freezing procedures typically range from $5,000 to $10,000, while the ongoing storage expenses amount to approximately $300 to $500 per year. Despite the financial commitment, freezing eggs is a valuable investment.
Bhopa documented her 11-day egg freezing journey through a TikTok series on social media. She shared the ups and downs throughout the two-week duration, addressing public queries and comments including those on how this was accepted, given her South Asian background.
Destigmatizing Egg Freezing
Societal expectations, cultural norms, and traditional beliefs often contribute to the apprehension and lack of open dialogue regarding fertility. Breaking through these barriers is essential to empower individuals to make informed decisions about their health care and reproductive journeys.
"My biggest reasons for doing this are both reproductive health and family planning. These are sensitive topics, especially in the South Asian community," said Bhopa.
They are particularly "sensitive" because in South Asian households, conversations around women's health, periods, fertility, and related topics, seldom occur openly. Bhopa's story serves as an example of the power of embracing one's fertility journey and the liberation it can bring. 
Given that Bhopa is a woman in her mid-20s, she sees egg freezing as a way to help her future self. She is calling it a birthday gift for her 25th year. Most of all, she expresses,
"It's like, you graduate…and then you're supposed to get married and have kids. But I think it's important to take control of our own narrative; we don't need to feel this pressure to have kids when we're not ready."
"Why at the young age of 25? What was your parent's reaction? How was this accepted?" These were just some of the questions that circulated Bhopa's social media page as she brought awareness to fertility planning. 
In order to understand the beneficial impacts that freezing eggs can have on the course of one's life, we need to first create spaces for people within the South Asian community, and beyond, to feel as though they can prompt these conversations without the resulting stigmas. 
All South Asian women should be able to make informed decisions surrounding their fertility journey; whether that is through understanding the options that exist, the associated costs, the procedure, the support that's available or anything else. To achieve this, we must break down the discomfort within our households surrounding fertility conversations by challenging ourselves to make historically uncomfortable conversations comfortable. 
Additional Resources
Shania Bhopa is doing her P.h.D in Health Evidence & Impact and Global Health at McMaster University. She is the co-founder and director of the non-profit organization, The Canadian Courage Project. She's also the author of the children's book titled "Gurk and Bianca" and hosts The Global Health Collective Podcast.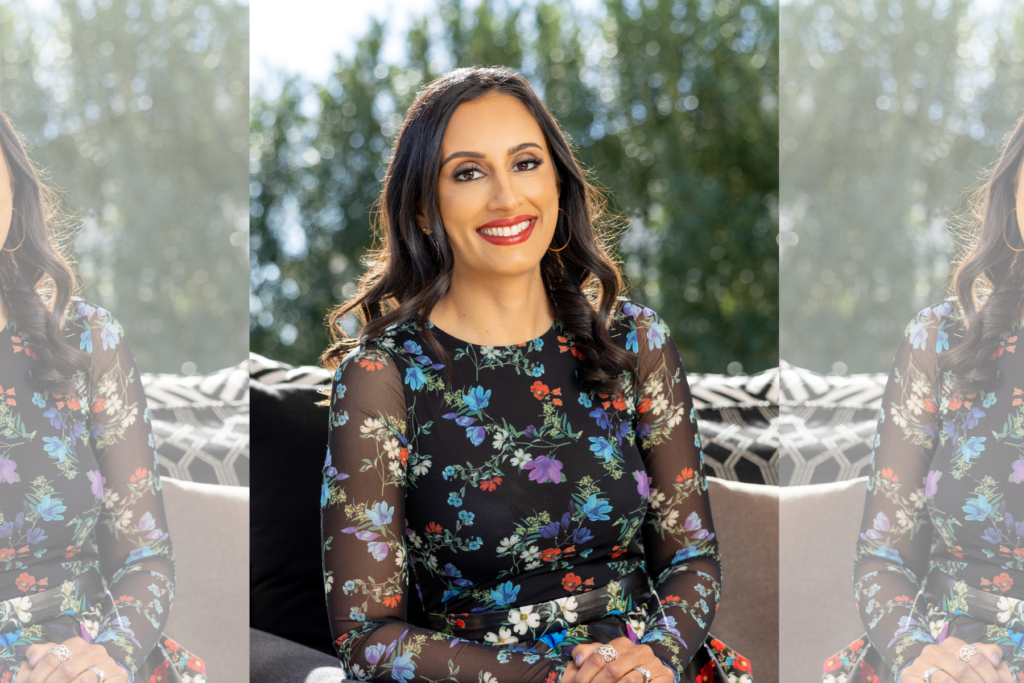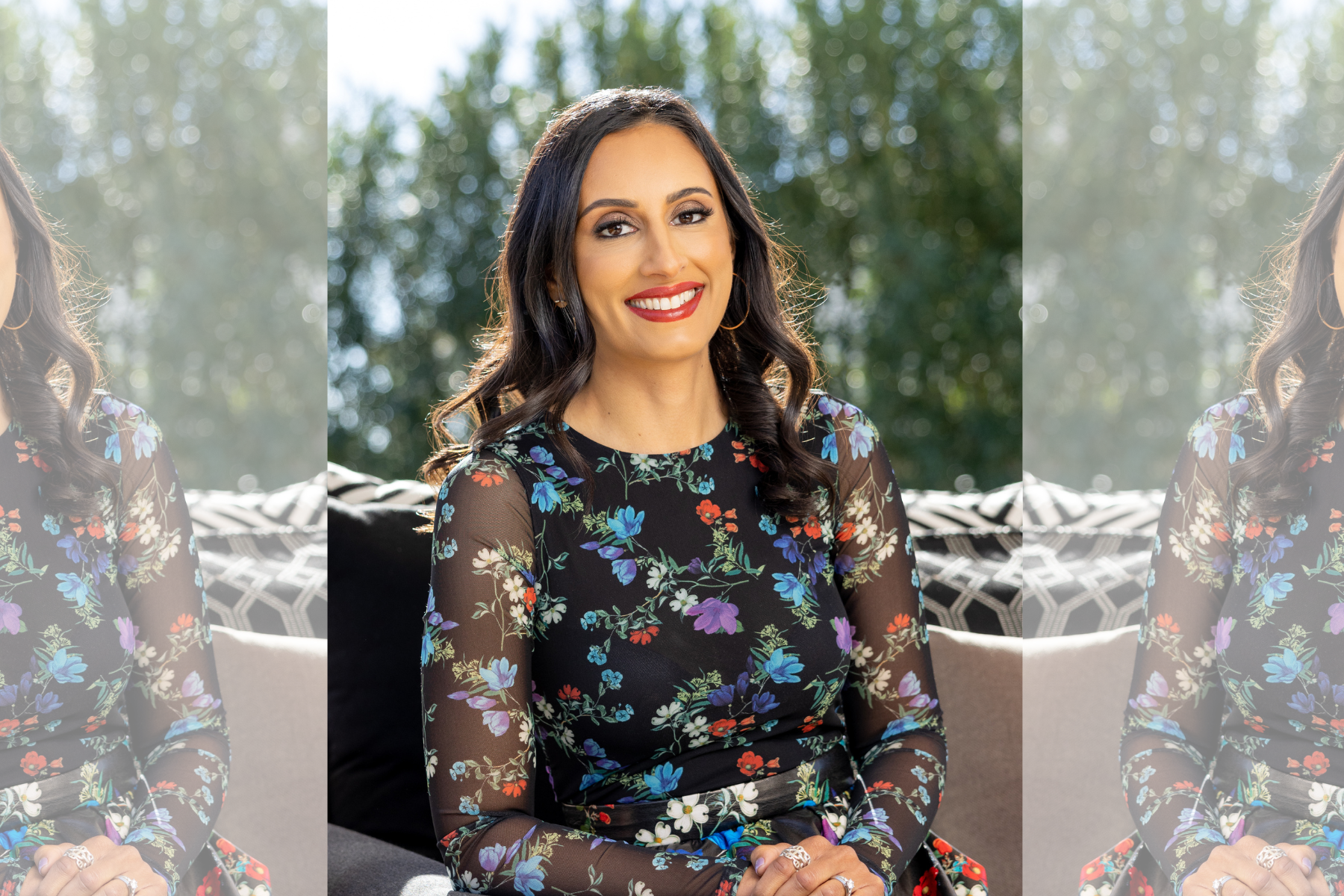 Award-winning commercial real estate and land consultant in Arizona, Anita Verma-Lallian, is venturing into the world of entertainment with her newfound production house, Camelback Productions, making her the first South Asian female in the state to do so. Verma-Lallian is a woman used to paving her own way, and now she's committed to doing it for future generations.
Through her production company, she aims to contribute towards greater South Asian representation in mainstream media with a focus on storytelling that's relevant to the community. In a conversation with Brown Girl Magazine, the real estate maven spoke about what inspired her to shift from investing in land to investing in creative dreams.
Tell us more about Camelback Productions and what your hopes are for the company?
The intention is to help communities that are not being represented in the media. As you know, there are a lot more streamers looking for content so that presents an interesting opportunity for people to tell stories that are otherwise not being told.

For us it's important to tell these stories that aren't being told, and tell them in the way that we want them to be told. With South Asians, for instance, the roles typically given are stereotypical. There are only four or five roles we are playing repeatedly. I want to show the South Asian community and culture in a different way. 
You come from a business and investor background. I am curious to know what catapulted your interest towards establishing a production company?
Good question. There were a few things that inspired my interest. I was looking to diversify the different opportunities we offered our investors. We've done a lot of real estate, so we were overall looking for different investment opportunities.  And then, at the time when I started exploring this, the real estate market was in this wait-and-see for many people. 

Everyone was sitting on the sidelines waiting to see what happens next. There was a slowdown at the end of 2022 which is when I started looking into this more. Film seemed like it was kind of recession-proof and not really tied to what's happening in the economy, which I thought was refreshing and exciting.

Also, overall, I observed what was happening in the industry with there being a push to see more South Asians in the media. The timing felt right, and I think we're moving in the right direction.
View this post on Instagram
What kind of content are you looking to create?
Good stories and good quality scripts. We are looking at all types of content — movies, docu-series, comedy shows, and reality shows. We're open to anything that has a good message. 
On a personal level, what hits home for you with this production company?
Growing up I always loved film and TV. We watched a lot of Bollywood movies because that's what we related to and I always loved that. But I did feel there wasn't a lot of representation of people that looked like me. Being able to change that — especially after having kids, and a daughter who wants to go into film — is important for. It's a contribution for future generations. It's important to me that as they grow up, they see people that look just like them.  
Is there a significance to the name Camelback?
Yes! Camelback Mountain is a very iconic mountain in Phoenix. It's one of the most famous hikes we have here and a relatively challenging one.

The significance is being able to overcome challenges and barriers. I have a nice view of Camelback Mountain and it's something I look at every day, when I'm stressed and overwhelmed. It has a very calming and grounding presence.

To me the mountains signify being grounded and not being able to be moved by external factors. That's what I want this production company to be!

View this post on Instagram
What would you advise people interested in entering the entertainment industry?
The best advice I would give someone is to align yourself with people that you know are experts in the industry; that have a good track record. Learn from as many people as you can. I learn as much as I can, talk to as many people as I can, and I study different things to understand what was and wasn't successful.
Photo Credit: Claudia Johnstone