It's easy to scroll through an account on Instagram, with an impressive profile containing tons of beautiful photos, without reading the captions. In reality, reading Instagram captions is really where you get to know the personality behind the pretty face and filters. Often, the "picture-perfect" person has the same struggles and insecurities that you do, that we all do.
I came across the profile of Onkar Singh Dhindsa, a NYC–based model and physique trainer, via a mutual friend. Onkar posts motivational captions about growth and vulnerability on a daily basis, and is all set to release his first self-published book, Growing Pains, on June 20th. As the self-proclaimed South Asian influencer journalist that I am, I had to know more.
The Internet and social mediums have made creative careers a more accessible option for many of us. However, similar to modeling, the path of entrepreneurship is paved with uncertainty and instability. Onkar took a leap of faith from a safe 9 to 5 career path to move to NYC a little short of a year ago.
"It all started when I decided to pursue teaching over going to law school. I feel in love with teaching, rather coaching my students and I have followed my heart ever since. Now, here we are."
As I mentioned before, captions allow us to get to know the person behind the perfectly-curated photos. Onkar's Instagram tagline is "spreading power, positivity, and happiness." His captions bear the inner trappings of his mind on everything from his experiences with aches, pains, and mood swings and his musings on mindfulness and growth, to his intense gym regimen to keep up with modeling industry standards.
I ask him how he balances his aspirations as a model—a career path primarily focused on aesthetics—with being "real." While modeling is Onkar's primary focus at the moment, he ultimately has a multi-faced life vision.
"My body and looks can be whatever, but at the end of the day, my looks will only get me in the door. It's clickbait for me to get in front of more people because ultimately it's all about growth."
And growth is exactly what Onkar's book, Growing Pains, is about. I asked him to tell me more about the book.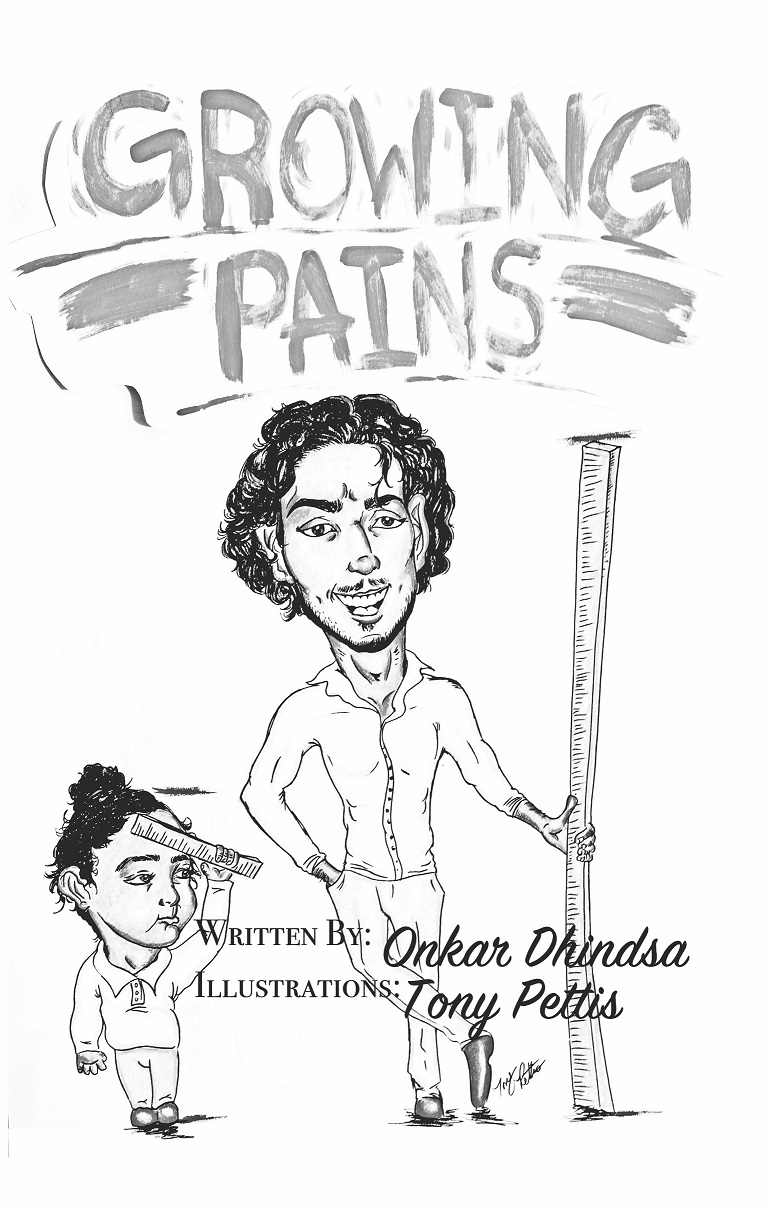 "Growing Pains is an ode to my shining pubescent years of awkward change and hyper-awareness of self: this is the process of how I unpacked my setbacks, my issues, and came out as a more intentional, purposeful, and happier me. Growth is painful, but it is worth it."
When asked how his journey to NYC has influenced the book, he tells me that when he moved to NYC, he literally had to create everything out of thin air.
"I left consistency, structure, and so many of my fears behind to do it. I had no friends. No connections, just my drive. I found consolation and company with that lonely grind and I want to show people what that is like. More importantly, that we have the power to overcome these fears. You will get in your own way, but you can control your mind and manifest your dreams into a reality. That is what Growing Pains is about."
As a late twentysomething myself, I can relate to these growing pains. I'll be eagerly waiting for my copy as I go through my own growing pains with my 28th birthday looming over my head.
Growing Pains is available now. For more information about Onkar, his book and coaching services, find him on Instagram or his website.
This post was originally published at chitchatandchai.com