The following post is done in collaboration with All Brown Everything — a musical showcase dedicated to uplifting artists in the South Asian music and dance space. Taizu will be performing at Chelsea Music Hall in New York City on Thursday, May 30th. RSVP here to see him perform LIVE alongside three artists including Gurl Music, The Musical Doc and Kahme.wav. 
It was a late night networking event, in my peripheral vision stood this six-foot tall man, I heard someone begin beatboxing, a small circle formed — the perfect ingredients for a cypher. What I did not expect, however, was one of the soon-to-be best rappers of our time, and then he dropped impromptu bars that blew my mind.
Meet Taizu, a Gujarati-American rapper and songwriter from Philadelphia who has spent the better part of a decade making flow, rhythm and context synonymous with his name. With my mind deep into the music world and my hands restlessly researching trying to find all the South Asian diaspora artists and their stories, I needed to learn more about the man behind his words.
View this post on Instagram
1. In three sentences, who is Taizu?
"Five percent of the people think, ten percent of the people think they think, and the other eighty-five percent would rather die than think." — Thomas Edison

"The walls of self-preservation are the same as the walls of self-imprisonment." — Sadhguru

"'You miss 100 percent of the shots you don't take' – Wayne Gretzky" — Michael Scott
2. Why the moniker "Taizu?"
"Taizu was the moniker of Genghis Khan. Monks named him this, it translates to 'one who forms a dynasty or starts an empire.' There's no lines or limits to art. Creative conquest of the self is ever evolving and requires finesse along with brute force. The sniper and bazooka are both tools, knowing when to use which is what separates those who lead and those who follow."
View this post on Instagram
3. When did you first realize rap was it for you?
"During freshman year at Drexel University in Philadelphia. I would party and freestyle with friends regularly. After a friend came with a generic written piece and trashed me in the 'freestyle', I came back with a written piece specifically for him. Everyone went nuts when I spit out certain bars. That feeling stuck with me and pushed me to continue raising the bar/bars."
4. What album/song changed your life?
"The first song that changed the way I understood hip-hop was Dead Wrong by Biggie in the sixth or seventh grade. I was at my friend Alex's place, and he put it on and asked what I thought some of the lines meant. I, of course, had no clue, and when he broke down the lyrics I began to realize how much clever and creative content can be contained in sixteen lines. That was one of the first moments I really appreciated the power of great writing."
5. Most meaningful/important track you've made to date?
"'Love or You Die"  — it's an important conversation I've been wanting to have with the community for some time.
Why pray to goddesses just to rape them?
6. What is the single most important part of music for you?
"Like asking a doctor their favorite bodily function, it's difficult to encapsulate my relationship with music into a 'single most important part' as they bleed into one another quite seamlessly. Without the brain we cease to exist but it's the blood pumped from the heart that allows the brain to function."
7. Tell us about the new album.
"It's a balance of two energies, hype and introspective. Within each of us, there are 100 animals all in different cages. My mom would always tell me in Gujarati:
This life is a zoo, understand the nature of each beast and create boundaries accordingly.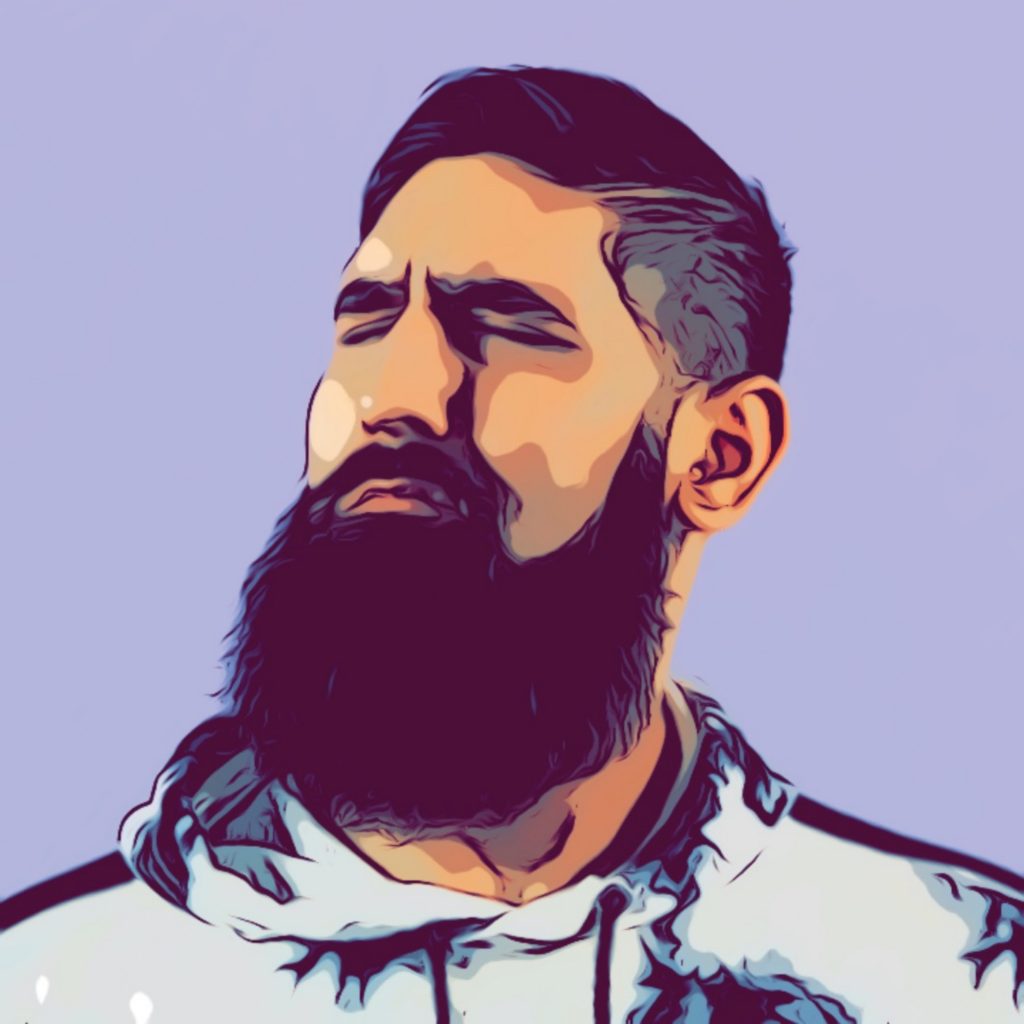 In the age of saturation, as the music industry grows in diversity and representation, I sometimes find myself craving substance, the root of rap lies in discussing the trials and tribulations of our times, Taizu does just that and does it well and with his team comprised of producers, Rush Vyas and Rishi Rex alongside graphic and visual extraordinaire Zack Yassin and Jay Soni. I strongly encourage you to watch the videos and prepare for a multi-sensory listening experience.
Zu intends on dropping his new album this week, having released singles that leave audiences salivating for more, I would be remiss if I didn't warn you to stay alert because he's about to blow. In the meantime, you can catch Taizu performing at the second-ever All Brown Everything on Thursday, May 30th 2019 at Chelsea Music Hall in New York City. 
Follow @TaizuHowYou via Instagram, all the streaming services (Spotify, Apple Music, and Tidal) and via TaizuHowYou.com.