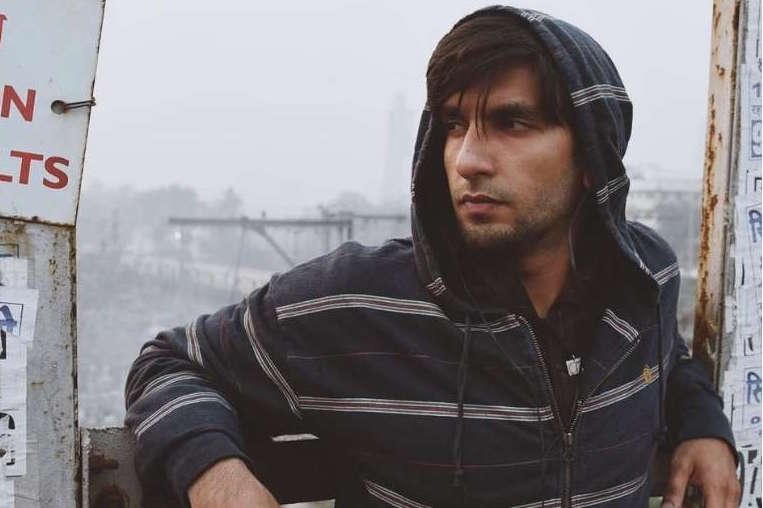 *Spoiler alert.*
Highly anticipated and critically acclaimed, Zoya Akhtar's "Gully Boy" is a tightly packaged, beautifully authentic love letter to the underground flourishing rap scene particularly in Dharavi, the most densely populated slum in Mumbai. Loosely based on the lives of rappers Divine and Naezy, the film opened internationally at the Berlin Film Festival ahead of its Feb 14th release.
Zoya Akhtar and the whole team eat, sleep, breathe their craft and it absolutely pays off. The story is rich in texture, every character realized and necessary to the world Akhtar and writing partner Reema Kagti have created in the gullies of Dharavi. The screenplay and story is abundant with layers; a musical, a love story, a class struggle, a coming of age narrative, a family drama, a tale of friendship and of discovering your passion.
Vijay Maurya helms the script and dialogue, achieving remarkable authenticity in his script, the slang evolving with each situation — distinct and natural. Supervised also in part by Emiway Bantai, MC Altaf, Kaam Bhaari and others, it is due to diligent observation and research that the characters, their interactions, and spaces they inhabit ring true and strike a chord. And it's not just the slang between friends or the terminology of the rap scene that is elevated by Maurya's being there. His vision permeates into every interaction of the film. In a memorable scene, a concerned relative helpfully advises our protagonist Murad, after a tense moment, that if he has to sing, why not sing ghazals, leaving the audience in splits.
Arjun Bhasin and Poornamrita Singh dress the cast in pieces readily available in the Chor Bazaars and visible on college campuses, alternating hoodies and kurtas with jeans and pathani suits. Taking Zoya's lead, all the characters are dressed similarly and true to their respective socioeconomic backgrounds. Ranveer Singh is devoid of the flashy fashion we've come to associate him with all promo-season long, and it does wonders to help the audience forget who's playing these characters. We really believe we are only watching the come up of a young boy from the slum who tackles pressing problems in his personal life while pursuing his passion.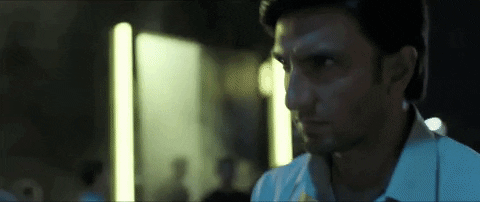 Suzanne Caplan Merwani fully knocks it out of the park with her production design, ensuring Dharavi itself is given an authentic portrayal. That the camera and the audience live and breathe a version of the gully is a testament to the careful way she crawls through pre-established locations in Dharavi to enhance the reality. The result is a stripped down, clean shot, free of the melodrama and "glitzy grit" that traditionally flavors Bollywood narratives of poverty. The city takes on a life of its own in "Gully Boy." Mumbai is as we've rarely seen it before, channeled through the eyes and experiences of "just a gully ka ladka (gully boy)," Murad.
Ranveer Singh is just something else. Workshops and endless conversations with Akhtar have allowed him to shed his superstar persona and slip into Murad's skin. He lives the role as if the camera is not watching, letting his silence and facial work do all of the heavy liftings for him. He is sensitive, credible, and simmering under the surface. The eruption is a slow build and blast, but even under it, Singh manages to hold onto Murad's vulnerability. As Murad becomes Gully Boy, advancing in skill and stature, Singh's eyes betray Murad's disbelief and vulnerability.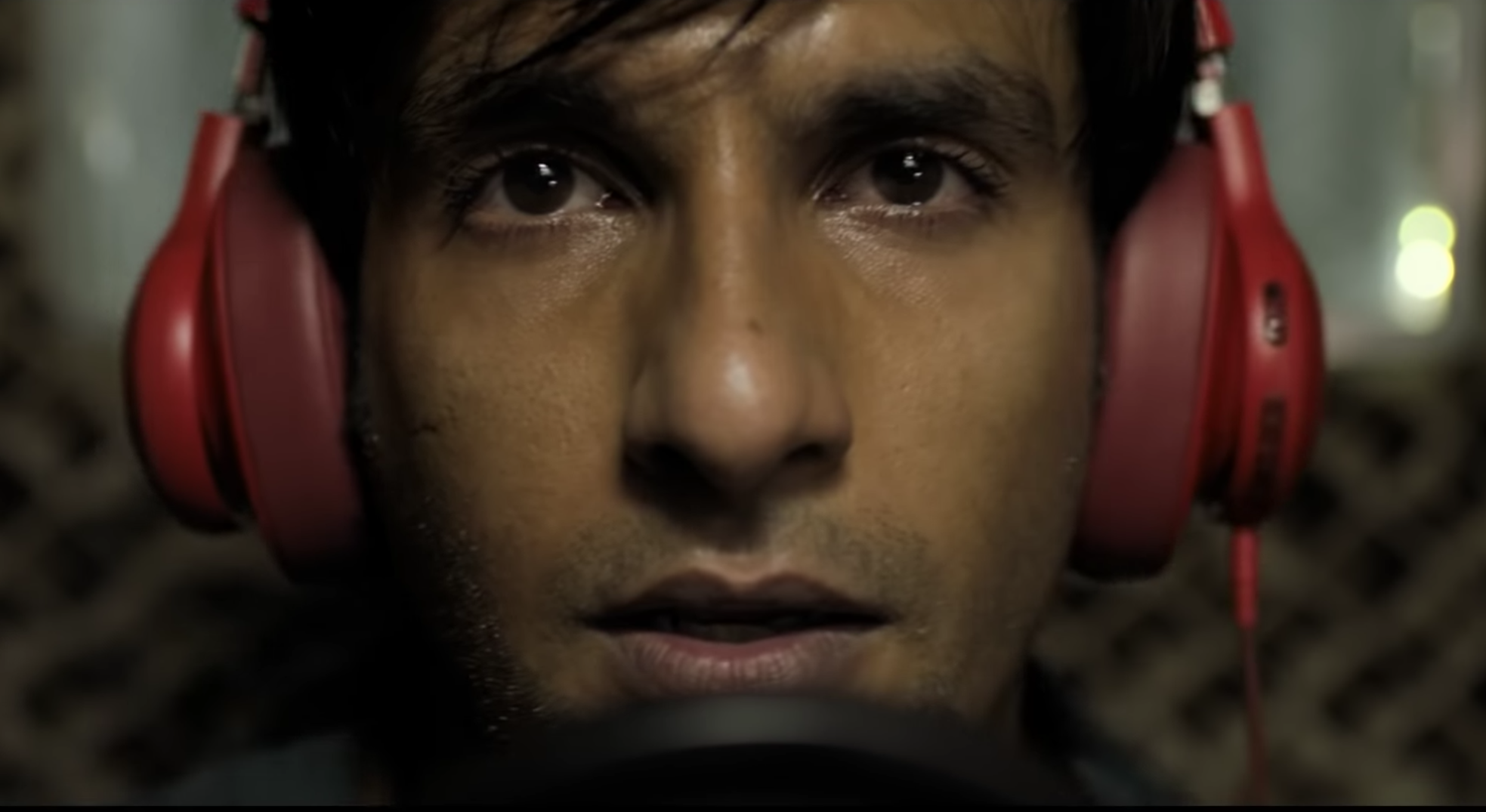 Jay Oza follows Singh closely with his camera, thrusting the audience into the deep end of the claustrophobia that often overwhelms Murad's life. The camera work is natural and quiet. Oza pulls back when necessary, creating sweet moments of serenity for Murad and longtime girlfriend Safeena as he calls her from the steps behind her house and she watches him from her bathroom window. He traces the tensions of the characters, making the audience participate equally in their highs and lows.
Alia Bhatt, a personal favorite, is entirely unexpected in her role as Safeena. From a relatively more affluent background, she faces her own struggles of strict, conservative parents in the face of her dreams to be a surgeon. Still, do not be fooled by Bhatt's small frame or Safeena's meek looks — she packs a mean punch, possessive when it comes to her boyfriend and determined about her future, she'll fight any and everyone who comes in her way. She's resourceful and volatile, but she's also brimming with love for her family and for Murad.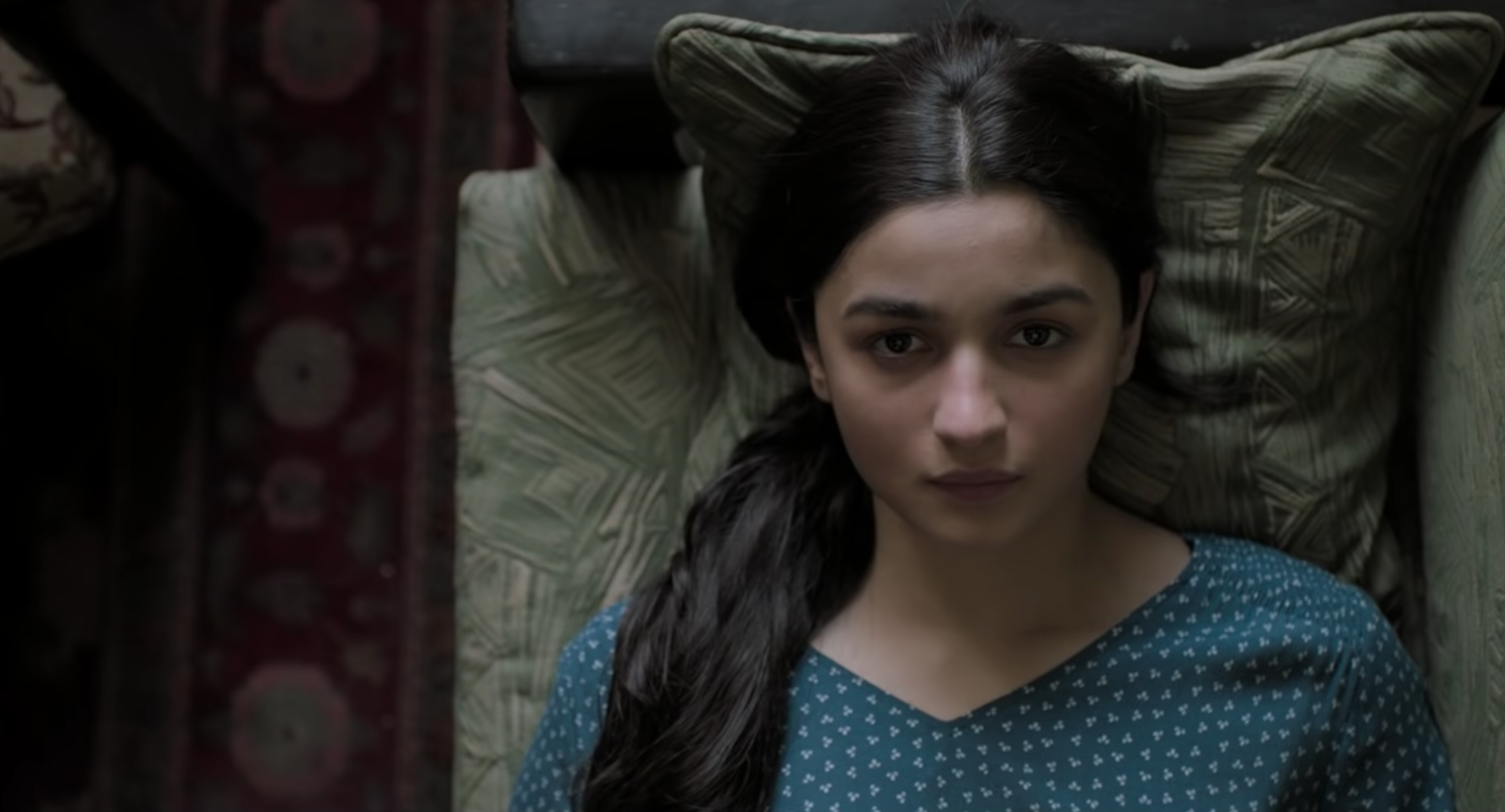 Their first scene together leaves you wondering why no one has thought to cast them opposite each other before. For a minute, we are unsure about what is happening. The camera tracks both Murad and Safeena, paying a subtle game of covert looks at one another from opposite ends of the bus, but no one says anything. Do they know each other, or is this a first meeting? Then Safeena's mother gets off the bus, leaving Safeena to slide into her rightful place beside Murad and take one of his earbuds for herself. Without a word, their near decade long relationship has been beautifully explained.
MC Sher might be one of my favorite characters of all time. He, too, is an up-and-coming rapper in Mumbai, and it is through him that Murad is introduced to the world of Mumbai rap. Sher takes Murad under his wing and encourages him at every turn, forging a fierce and rewarding friendship. Newcomer Siddhanth Chaturvedi is a complete natural (and it doesn't hurt that he's damn gorgeous as well).
In fact, the entire supporting cast of "Gully Boy" deserves accolade after accolade. Vijay Raaz is brutal as Murad's abusive, but broken father, and Amruta Subhash is the perfect, heartbreaking foil as Murad's mother. Heavyweights Iqhlaque Khan and Sheeba Chadda add to the film as Safeena's parents. Her mother is physical and oft cruel, while her father is indulgent but troubled — they wordlessly show exactly why Safeena is the way she is.
For me, Vijay Verma as Moeen steals the show. It is his narrative, his dabbling in drugs, stealing cars, landing in jail, that underpins Murad's fateful come up, locking the audience to the reality of Murad's world and not letting anyone forget it.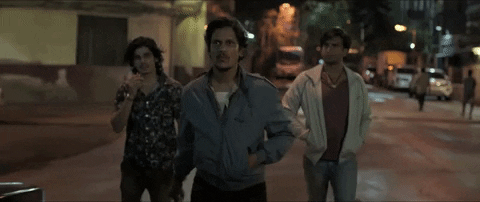 Kalki Koechlin in her brief role as Sky, a well-to-do Berklee-educated music producer, is fine. She shows up, causes a scene, makes her video, and propels the plot forward; unfortunately, there's just not that much for her to do. Living in the apartment below her parents, spray painting graffiti across billboards in the city — her resistance is leagues away from Murad and his world, and she pales in comparison.
The inclusion of this character seems like a rare low point in Akhtar's direction and screenplay, but is she meant to be out of place or is she there to remind us that we, too, are out of place? Many of us belong to the very same group that benefits from Dharavi's suffering.
There are a few other moments in Zoya's direction that stray from greatness. Murad and Moeen's decision to steal cars comes at a low point in Murad's trajectory, but the desperation of the moment is diluted by an almost music-video-like sequence, backed by a bass-heavy beat.
A scene in the music video "Doori" seems uncomfortably voyeuristic, with its countless steady shots of poor citizens of Mumbai, especially compared to the later "Mere Gully Mein," where the residents of Dharavi reflect dimension beyond their poverty. Perhaps the uncomfortable quality is purposeful. Akhtar understands she is a visitor and a privileged one in this world — that all of us, including herself, are complicit in its creation. She won't let us forget it, either.
At a running time of roughly two and a half hours, "Gully Boy" stretches a little long, but every single moment is worth it. Each character is deserving of completing their story, and Zoya doesn't play favorites.
"Gully Boy" will leave you thinking, dreaming, loving and pursuing. It restores the concept of storytelling in Hindi cinema. Zoya Akhtar is a master of her craft; she has topped her filmography with this one and created something both Bhatt and Singh should feel honored to add to their showreels. "Bahut Hard."