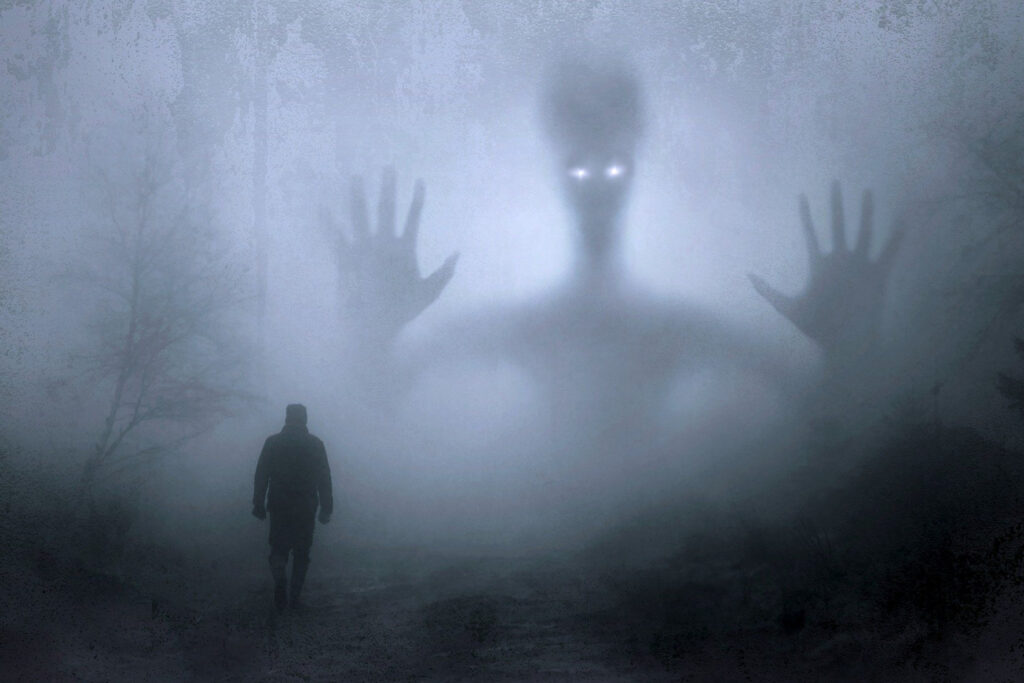 It's that time of the year again! The time to perfect our Krrish or Ra.One costumes, while frolicking through the crispness of autumn leaves and sumptuous pumpkin pies and spice. Even though this year, Halloween is canceled in most parts of the world, experts say there are still ways to have a spooktacular time. From household scary activities to classic beverages with a South Asian twist, Brown Girl has got you covered with eight ideas for a COVID-safe Halloween 2020!
1) Decorate your face mask
The pandemic has provided us with a facelift we never imagined — through wearing mandatory face coverings! There's no better occasion than Halloween to flex your creative skills and spruce up that N-95. Think fabric paint, tie-dye, glitter, or jewels to give your PPE a touch of Halloween 2020 magic.
2) Make a Pumpkin Spice CHAI Latte
October is synonymous with change and varying shades of orange – bringing autumn, the changing of the clocks, and lots of seasonal fruit and veggies. It also means pumpkins hog the limelight! It's a perfect time and opportunity to add a desi touch to our fall favorite — a pumpkin spice latte — and transform it into a pumpkin spice CHAI latte! I've done all the prep in the video below – all you need is creativity, enthusiasm, and the spirit of Halloween. 
3) Have a Virtual Horror Story Marathon
Remember the days we narrated ghost stories over bonfires and marshmallows? The Halloween 2020 alternative would be snuggling up in your blanket with popcorn and holding a Zoom session with friends. Queue up those myths and legends, and recount eerie tales about encounters with ghosts, insisting they were true…
4) Carve/Design Pumpkins
Carving pumpkins is an evergreen Halloween activity to show off those crafting skills. Plus, all that fresh puree will be perfect for pies and soups! From toothy grins and glamorous witches, wonky noses, and haunted houses – turn your pumpkin game up a notch.
View this post on Instagram
5) Turn Regular Meals into Spooky Food Items
Trade conventional curry for a mystical Cauldron Curry! Add a spookily green touch to our desi staple and turn it into a magical concoction using everyday vegetables such as kale or spinach. Or you can convert the regular jalebi into a "Jaadu Jalebi" by adding edible glitter or sparkle. Be creative with your holiday feast.
6) Host a Virtual Murder Mystery
Halloween is a special time for ghoulish and garish games, and recreating that in visceral detail by staging your very own murder mystery is the best way to beat quarantine blues. Write down a plot, set out clues, gather friends online, and get cracking! You can make it even more interesting by having a winning prize towards the end. 
7) Listen to a Chilling Podcast
As podcasting continues to evolve as a medium, it's grown to cover every genre and style. It also hosts a wide array of fictional and non-fictional horror, with a radio-like dramatic intimacy. Download a podcast app and listen to a chilling tale or two to get into the Halloween spirit…if you dare.
8) Wear a Costume and Show it off on Social Media
View this post on Instagram
And last but not least, there's nothing better than dressing up for Halloween in the costume you planned for months! Pose your heart out and post those scary photos on social media. Sure, it's not the same as going out and partying with friends, but we've got to make the most of the situation. So, iron out that dupatta-cape and wear it on the 31st! You deserve to show it off. 
So, who said that there's no such thing as Halloween 2020? It's imperative to socially distance and stay indoors and be safe. But, that doesn't mean that you can't have some fun while staying in! Have a spooktacular one!