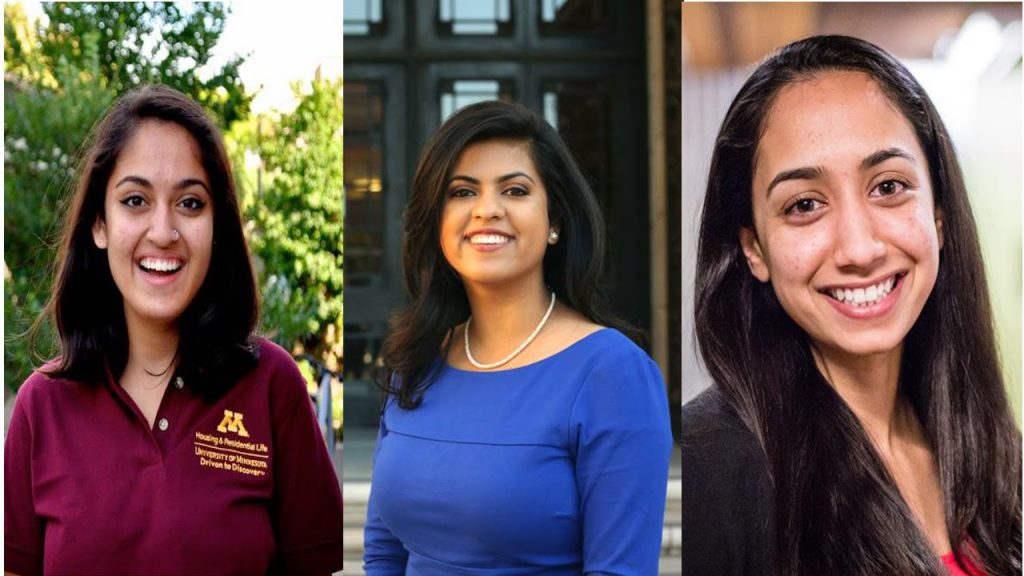 by Faria Akram
In the second part of this two-part interview with Brown Girls Rini Sampath, Sara Zaheer and Abeer Syedah, we turn the tables and let the girls interview and learn from each other.
Since this interview took place, Zaheer and Syedah have BOTH won their respective campaigns at their university campuses and are now revving up to serve as student body presidents for 2016-2017!
Read below to learn more about these inspiring women:
Sara Zaheer
Zaheer is a junior studying political science at Indiana University, as well as obtaining a Liberal Arts and Management Program certificate. She is the current Chief of Staff for the University Student Association and a member of the Undergraduate Advisory Board for the Political Science Department. She is the head of the campaign team REAL (Representative Experienced Active Leadership), which aims to include a more diverse and inclusive campus environment.
Abeer Syedah
Syedah is a third-year at University of Minnesota, Twin Cities. She is working towards obtaining a bachelor of arts in political science and gender women & sexuality studies. She serves as the current Student Body Vice President of the Minnesota Student Association, as well as the Training and Development Director of the organization. Her platform includes improved mental health resources on campus as well as institutionalizing the prioritization of ethnic studies.
Follow updates from Abeer Syedah on her website
Rini Sampath
Sampath is a former Brown Girl of the Month and a senior majoring in International Relations at the University of Southern California, with a love for people and communications, aspiring to work for the U.S. government. She is the Student Body President at USC and previously served as the Student Body Vice President at USC's Undergraduate Student Government.  Her columns have been published by the Oxford University Press and Cengage, and she has competed on both the USC Mock Trial and Model United Nations team, both for which she's been ranked nationally.
Did you enjoy this interview? Want to see more from videos like this? Subscribe To Our YouTube Channel for more BG Related Stories!