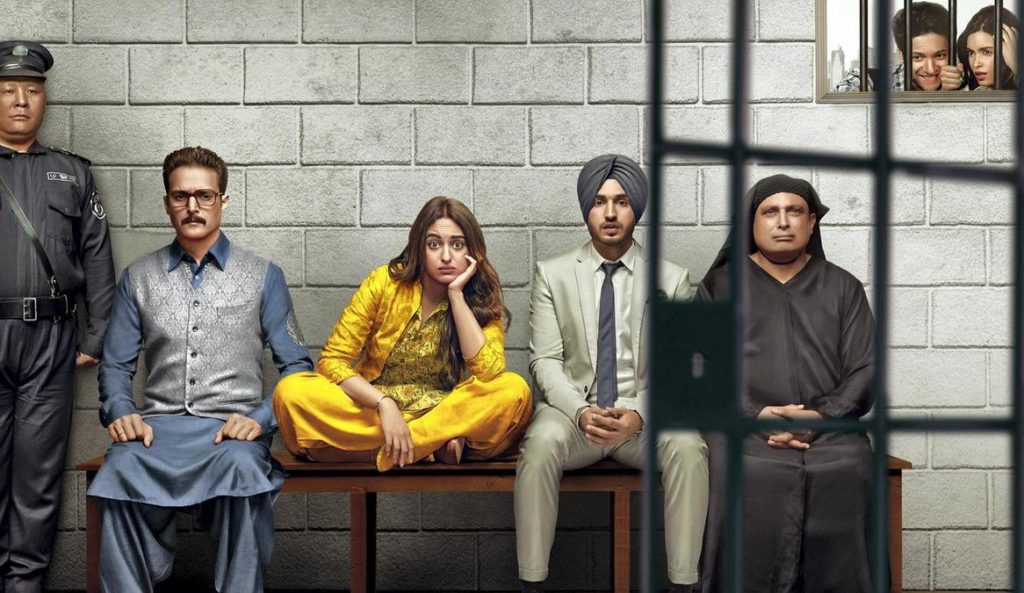 I spent two hours and sixteen minutes watching "Happy Phirr Bhag Jayegi." Try as I might, I can't get those 136 minutes back, but I can try to save you a migraine.
Here's my advice: Bhag jao. Do not engage.
"Happy Phirr Bhag Jayegi," the sequel to the surprisingly decent "Happy Bhag Jayegi," not only does the first movie a disservice, but also to good actors such as Sonakshi Sinha, Piyush Sharma, and Jimmy Shergill. The highlight from the first movie was Abhay Deol's grounded performance, and its absence from the second movie was increasingly felt with each passing minute.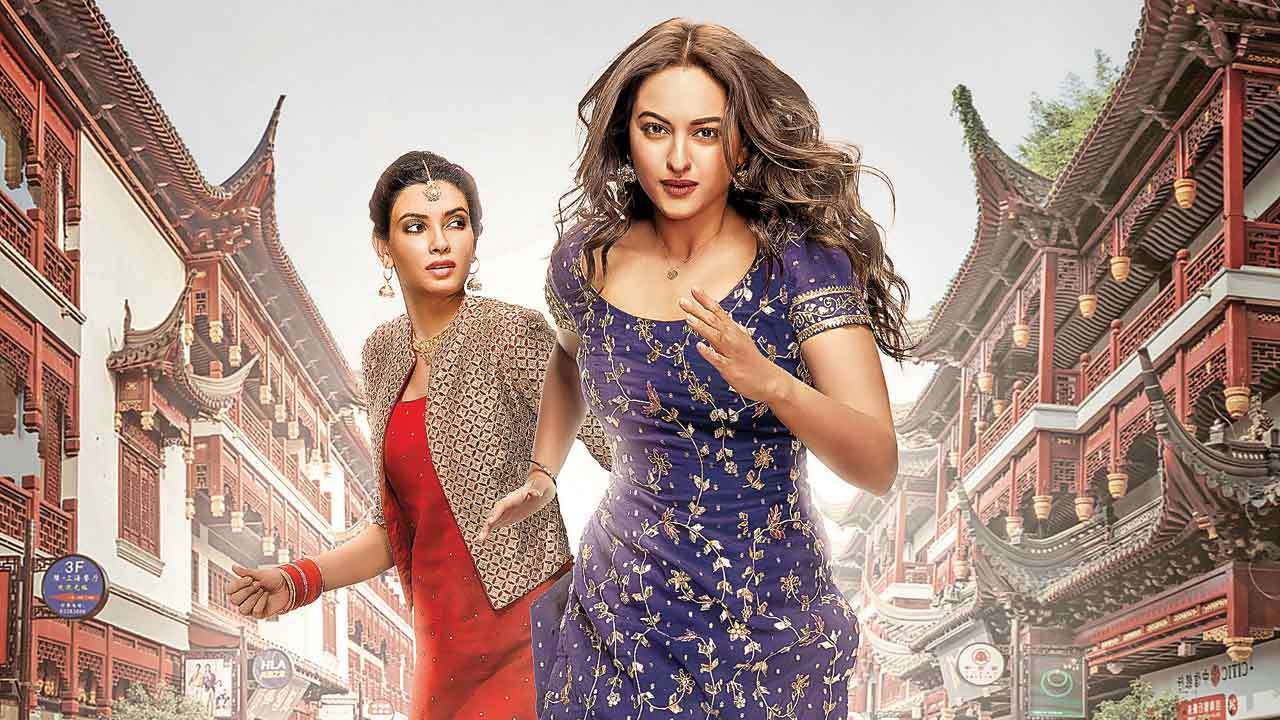 The trailer practically gives away the entire plot of the movie, barring some of the errors in what was surely intended to be a comedy of errors.
And that plot is the very definition of 'contrived.' One Happy is confused for another and kidnapped by some evil-doers, and the other Happy's 'friends' are brought to China to help convince this Happy to do the bad guy's dirty work.
What the trailer also telegraphs, is the sheer volume of bigotry that overflows from "Happy Phirr Bhag Jayegi." There is stereotyping of all flavors: Chinese, Punjabi, LGBTQ, and Pakistani. It's a continuous assault of racism and homophobia that almost overwhelms the senses. As if that's not enough, misogyny is the cherry on top of this prejudice cake. (Drinking game for those who hate-watch this movie: Take a shot anytime someone says "bronze.")
The majority of 'jokes' in this film come from mocking one group or another, the highlight being one particular sequence in Shanghai's red-light district that might be the most cringe-worthy that I've seen. They are mostly juvenile, insensitive, lowest-common-denominator jokes…with one exception. There is one, ONE joke in this movie that got a laugh out of me, and it was a Kashmir joke. Imagine that.
My hope that the main cast's performance would save this dumpster fire were dashed pretty early on. Sonakshi Sinha shines much more in roles that are multi-faceted and complicated, such as "Noor" and "Lootera," but here she falls short. Her character, the stereotypically bubbly Punjabi girl, is a pale imitation of Geet from "Jab We Met." All she can do in "Happy Phirr Bhag Jayegi" is shout and run, and occasionally look worried.
Additionally, what seemed charming in the first movie seems irritating in the second, the notable exception being Piyush Sharma's chemistry with Jimmy Shergill. We're a long way from "Mohabbatein," kids, so be prepared to roll your eyes every time Shergill's character, Daman Singh Bagga, refers to himself in the third person as someone's bhai.
My advice? Don't watch "Happy Phirr Bhag Jayegi." It will not only give you a headache but seeing cheap jokes getting a laugh out of your fellow viewers will also make you sad.
Thanks, but no thanks.