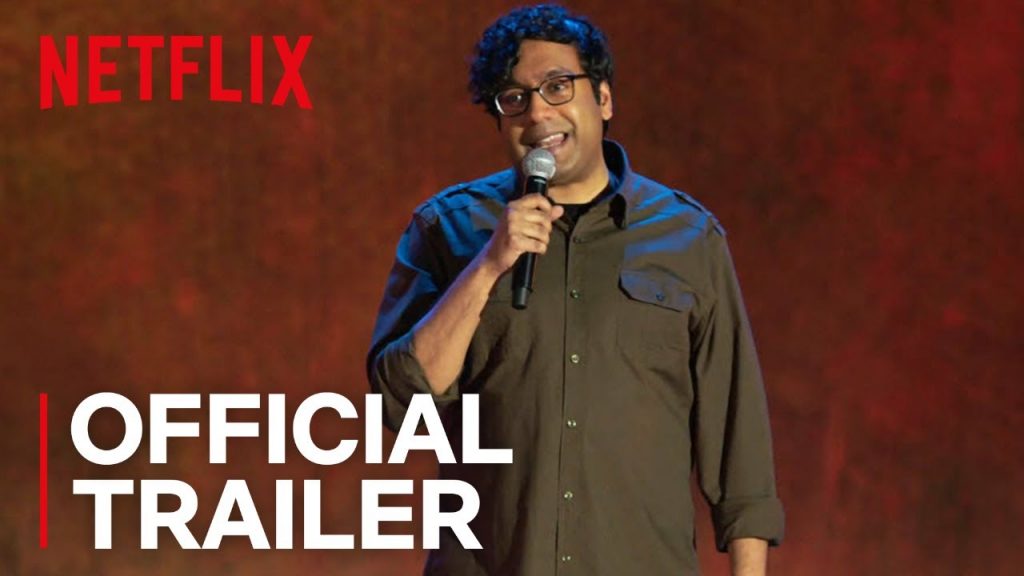 Hot off the heels of the successful and controversial "The Simpsons" documentary "The Problem With Apu," Hari Kondabolu breaks down identity politics, racism in America, Donald Trump, failed acting gigs, his mango obsession, and savage mom jokes all in little over an hour with the Netflix special, "Warn Your Relatives."
While Hari Kondabolu, like fellow comedian Hasan Minhaj, has been known for his skills in tying racial tensions and American politics into satire, "Warn Your Relatives" tries to do too much at once and fails to let Kondabolu shine in his simplest, most personal moments.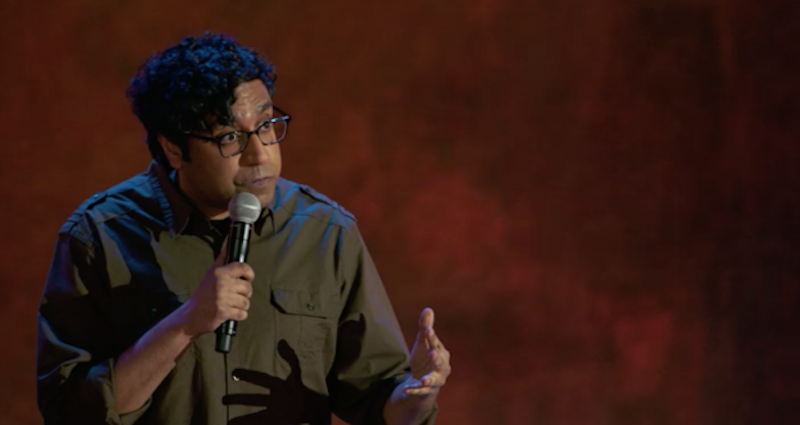 One of the biggest flaws of the special, which was filmed in Seattle in 2017, was that Kondabolu purposefully made numerous jokes about making jokes. While this bit may do well as a spontaneous moment in a live show, it was a bit weird to see in a special setting, especially when, at certain points, Kondabolu mentions the origins of the joke and how a real-life moment will turn become part of his comedic routine in the future.
Yes, bad jokes can sometimes be hilarious, but unfortunately here, those moments don't add much, especially since they roll out much less naturally than Kondabolu's more passionate and personal comedy about, for example, his looks ("I look like a Muppet getting his PhD," he quips).
https://www.facebook.com/harikondabolu/videos/10155932834688937/
In another comedic attempt that felt out of his comfort zone, Kondabolu reinvents a series of alternate punchlines to a joke about God and homosexuality. One involves him doing a masturbation act-out, which was a bit awkward to see as the comedic timing was just too forced. Knowing this, Kondabolu tries to explain the "real" meaning of the joke, but once again, this doesn't quite mesh with who he is and takes away from the crux of the bit. The whole point of this segment was unclear.
Towards the end of the special, Kondabolu recalls his experience acting in a movie with David Oyelowo where the premise of the joke is that Kondabolu isn't a good movie actor. This goes on for far too long, and the comedian doesn't present this in a way where the takeaway is clear, other than the fact that Kondabolu was kind of difficult to work with and that he's probably not going to get another movie role anytime soon.
https://www.facebook.com/harikondabolu/videos/10155927928938937/
Nevertheless, "Warn Your Relatives" has its stand-out moments that had me laughing out loud, especially when Hari Kondabolu relaxes a bit and jokes about stories from his childhood or about his family. For me, the best joke in the whole special [spoiler alert!] was him reading texts from his mother that reach levels of shade and savagery all desi kids are far too familiar with. In one instance, Kondabolu narrates how he once asked his mother, "Mom, are you disappointed I didn't achieve more academically?" To this she supposedly replied, "No, because half of your genes were an obstacle to overcome."
In addition, a bit about how much Indian people love mangoes with impersonations of other famous Indian-Americans, in particular, is exemplary of the straightforward, culturally-specific, and personal comedy Kondabolu does best with, and is a good reminder of the fact that comedians of color do not always have to make political and social commentaries to be funny (although Kondabolu is pretty good at this, too).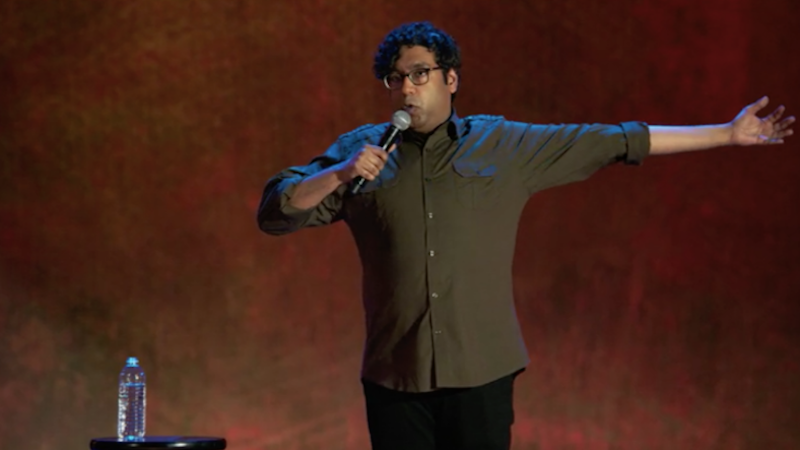 Overall, Kondabolu's act-outs loosen up in the second half of the special, becoming seemingly more organic and less rehearsed. The voice he uses to imitate a white person talking about how spicy something is was spot on, but simultaneously made me question if it was hypocritical of him to do a "stereotypical" white accent when "The Problem With Apu" was combatting, among many things, this same issue. With so much material, the special feels haphazardly meshed together at times, with a few bits that needed more time being shortened or made funnier.
Hari Kondabolu is at his peak when he lets his excitement about what he's talking about come through, as it genuinely feels more natural. "Warn Your Relatives" is nothing to go running home to your relatives about, but there is no doubt that Kondabolu is meant to be a comedian, and the stage is truly where he feels most at home.
"Hari Kondabolu: Warn Your Relatives" is now available to stream on Netflix.