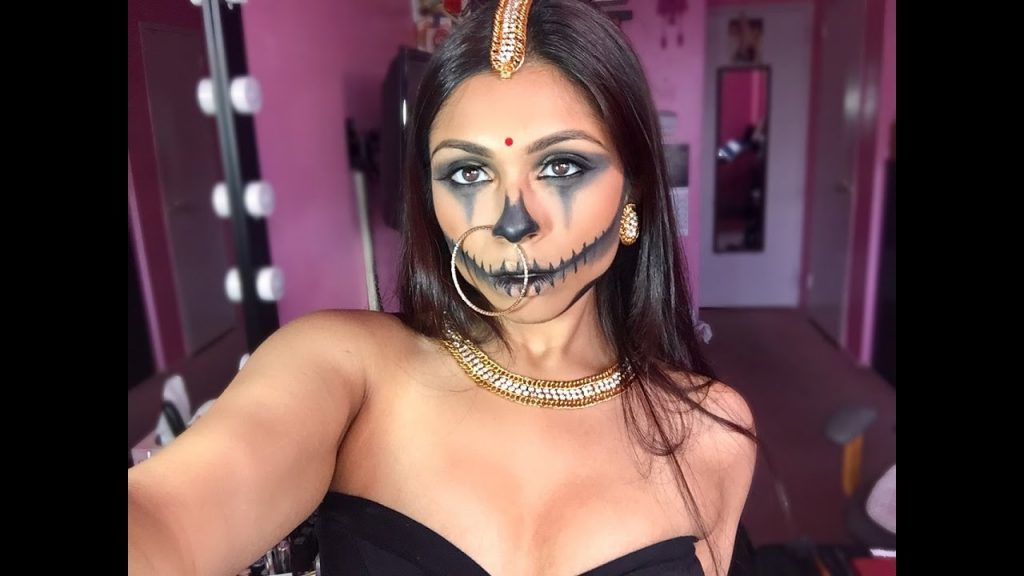 Scrolling through my Instagram Explore Page a few nights ago, I came across a hauntingly beautiful look by makeup artist Jasmine Lakeshar, who was depicting artist Hatecopy's new and fierce character #BadBeti, which is an exhibition that she will be running with Babbu The Painter.
https://www.instagram.com/p/BLhWwcLAiWL/
I immediately fell in love.  I did not think about recreating the look until my fellow Brown Girls inspired me to, and so I decided I would give it a shot.  I am all about what artist Maria Qamar aka Hatecopy exudes in her animations and I was honored to play a part in such a bada$$ Brown Girl movement.
It may look complicated but the look was very simple to achieve. After doing a normal face of makeup, I lightened the inner portion of the face.  I then opted for a messy and sparkly black Smokey eye with dramatic falsies to accompany it.
I am always about a heavy-contour and this look required a very harsh black contour to imitate a skeleton, which was surprisingly easy to do! Next, I drew on the stitched/teeth and blended it all out.  I added a little pop of flare with some gold accents on the teeth and eyes.
My favorite part of the whole look was seeing it come together when I put on the Indian jewelry. Traditionally, the look does not scream sexy, or beautiful, but it felt fun and sultry. TBH, I did not want to take it off!
Happy Halloween, fellow BGs. Be safe be sure to rock your #badbeti.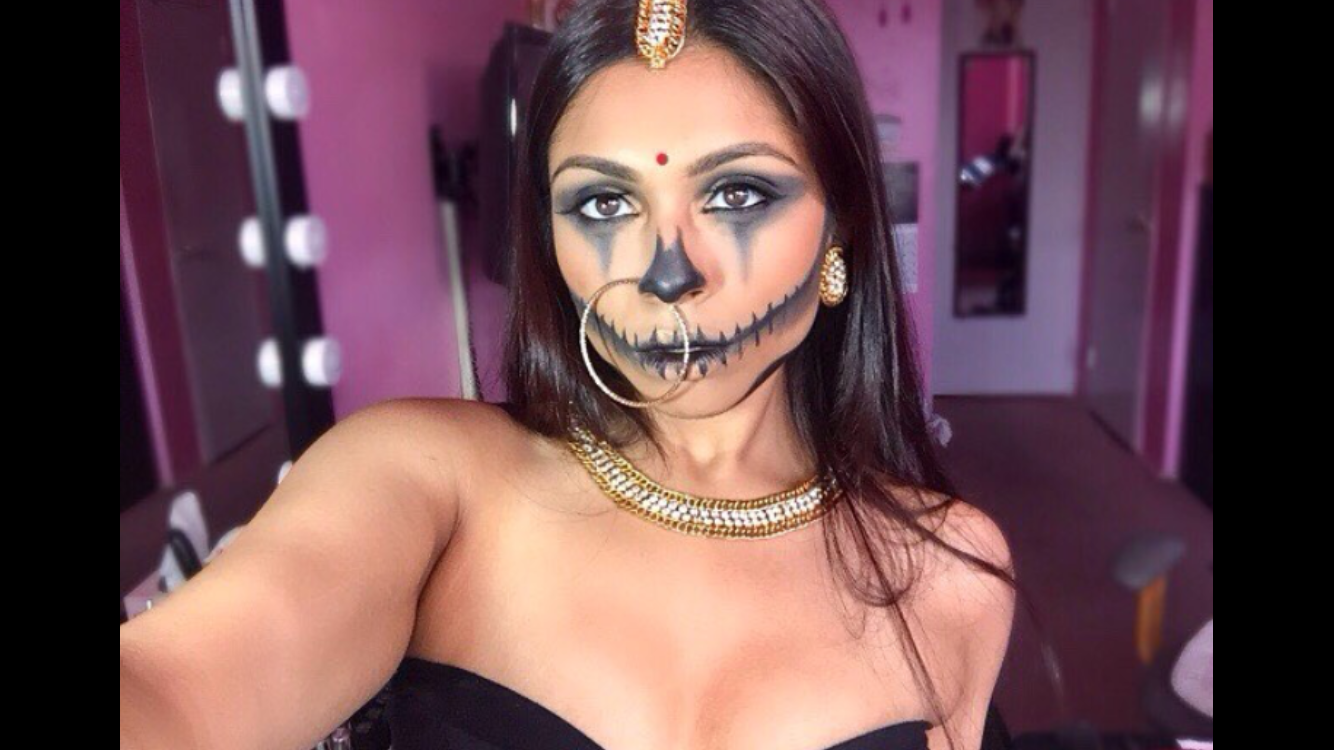 [Photo courtesy: Instagram]
For more daily beauty tips and ideas, follow Priya Mooky on Instagram, YouTube and

Twitter

!