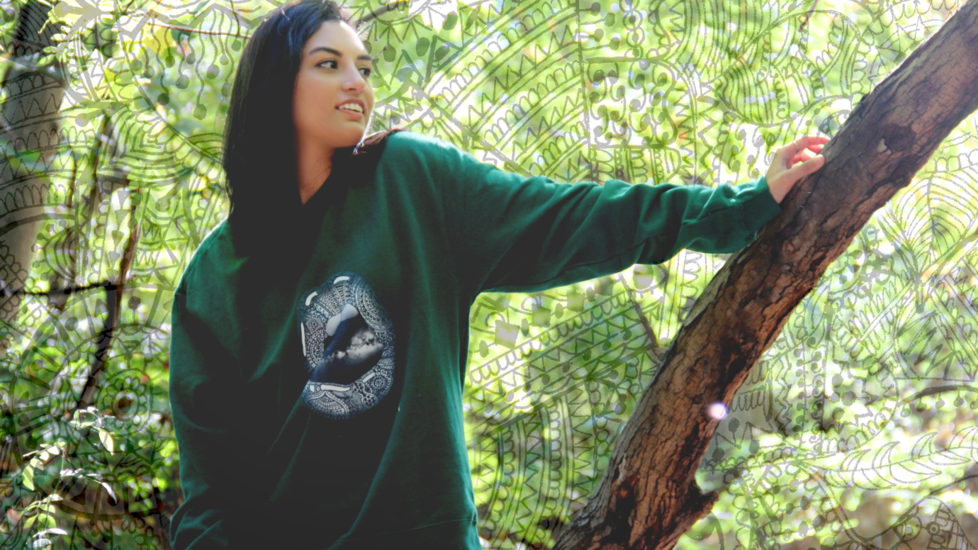 I was raised by the sea. The Persian Gulf's shores gently swept over the sandy beach in front of my house every morning. I was born in Ras Tanura, a small beach town in Saudi Arabia and grew up with an incredibly diverse and international group of friends. We could trust each other, knowing that we were all third culture kids, implants in the sandy desert and hot sun. Although we were from countries all over the world, we made a new home there with each other. My Indian Muslim family warmly adapted to Saudi customs during our many years there. We welcomed traditions from both cultures and the fusion of Indian and Saudi cultures became so familiar and normal, even while I knew that I was growing up in a unique environment.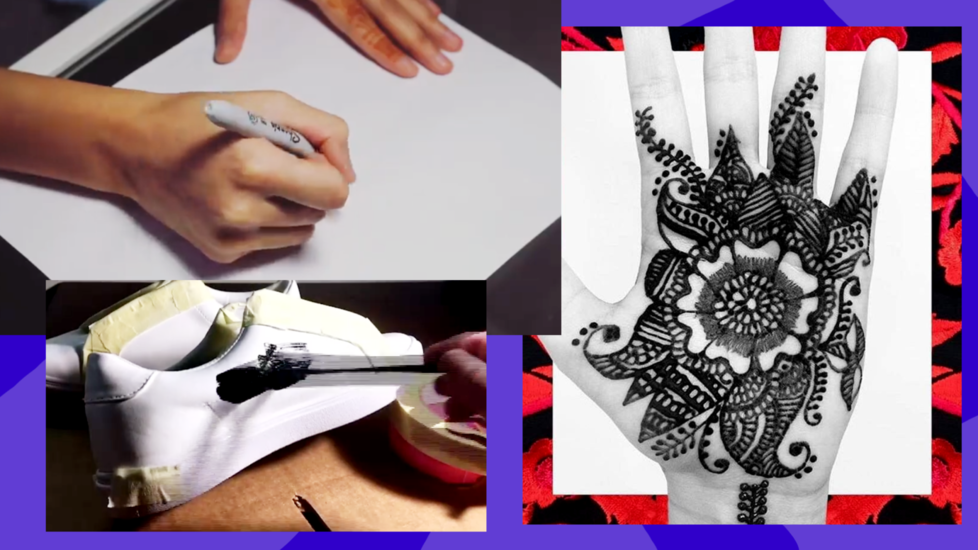 Henna, or mehndi, came into my life through Eid. One year when I was 14 years old, I walked into a red-carpeted tent full of ladies speaking in Arabic and decorating each other's hands with aromatic cones of henna. The beauty and detail behind the swirls, curves and patterns drew me in and entranced me. In a way, henna is one of the reasons I'm highly attentive to detail in my business today. I incorporate digital henna in each of my artworks and apparel collections and bring the fusion of South Asia, Middle East and Western cultures together to represent bi-cultural identity on our sleeves.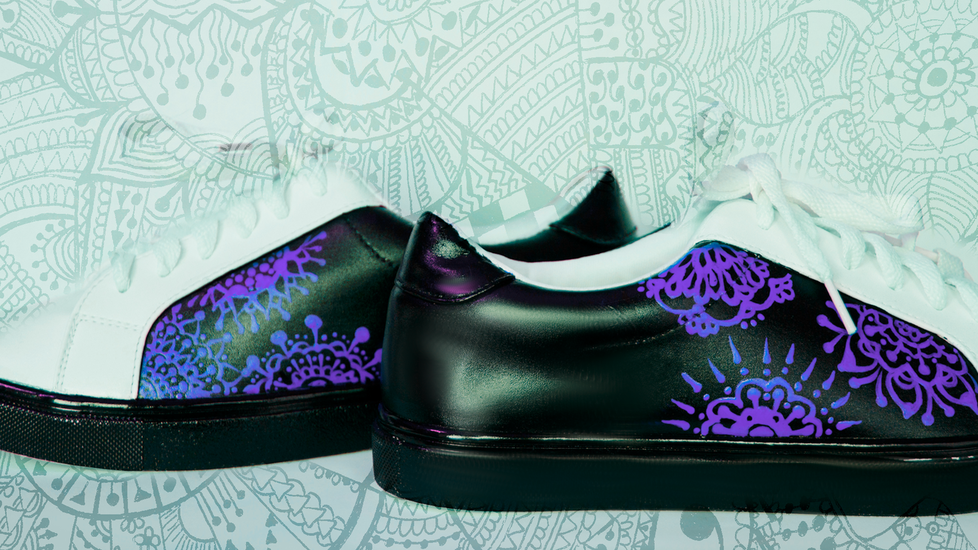 Here are three things I've learned over the years as a multicultural artist, immigrant and businesswoman:
Forge your own path
When I first started my business, I was scared to put myself out there. Rejection isn't comfortable and we don't like diving into things that may not work, especially as immigrants. I hand-designed white baseball caps with my now signature henna style but had never seen anyone do the same thing. I had to push myself to forge my own path and believe in myself. I started by creating a presence on social media and invited my friends and acquaintances to support me, and even then, I remember nervously waiting for them to accept my request. Over the years, I've realized that if I hadn't just started, I wouldn't be in the place I am now. Don't be afraid to put your vision out there, it'll grow over time. 
Never stop experimenting – try new mediums
It can be easy to get stuck into your own bubble, creating things that fit in your comfort zone. Even that is a great start, but experimenting with different mediums and art techniques can broaden your horizon incredibly. Personally, I've worked with a variety of mediums that I never thought I would – the list includes hand-designed caps, pencil on paper, sharpie doodles, digital art, shoe customization with paint, hand-drawing on cotton patches, painting on clothes and of course, drawing on hands with henna. The list is endless once you push yourself.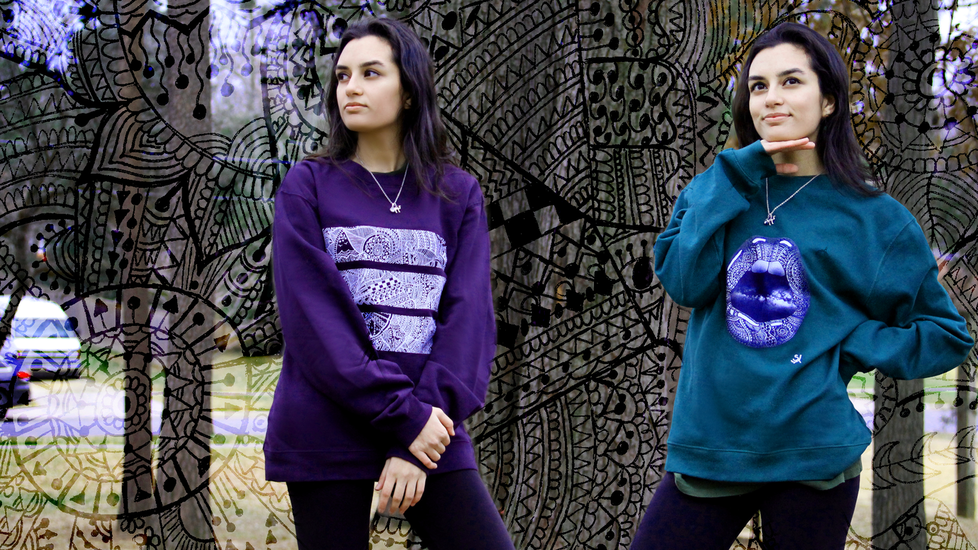 Attention to detail and hard work will keep you grounded and focused
As an immigrant, hard work has become a part of my DNA. One of my favorite quotes is "A dream does not become reality through magic; it takes sweat, determination, and hard work," said Colin Powell. Stay grounded and focused by putting in the work and time. I learned about the importance of attention to detail and hard work through my parents, who taught me these skills through their careers of medicine, teaching and entrepreneurship. Once you hone in on your overall mission, this will help you keep going despite the numerous struggles and challenges.
My experiences growing up as a third culture kid definitely shaped my character, work ethic and view on the world and its citizens. I would encourage anyone who's in my boat to create their own path and stay focused on the end goal. It's not going to be the easiest or hardest thing you've ever done, but it may be the most fulfilling. 
---
The opinions expressed by the writer of this piece, and those providing comments thereon (collectively, the "Writers"), are theirs alone and do not necessarily reflect the opinions of Brown Girl Magazine, Inc., or any of its employees, directors, officers, affiliates, or assigns (collectively, "BGM"). BGM is not responsible for the accuracy of any of the information supplied by the Writers. It is not the intention of Brown Girl Magazine to malign any religion, ethnic group, club, organization, company, or individual. If you have a complaint about this content, please email us at Staff@0mq.349.myftpupload.com. This post is subject to our Terms of Use and Privacy Policy. If you'd like to submit a guest post, please follow the guidelines we've set forth here.