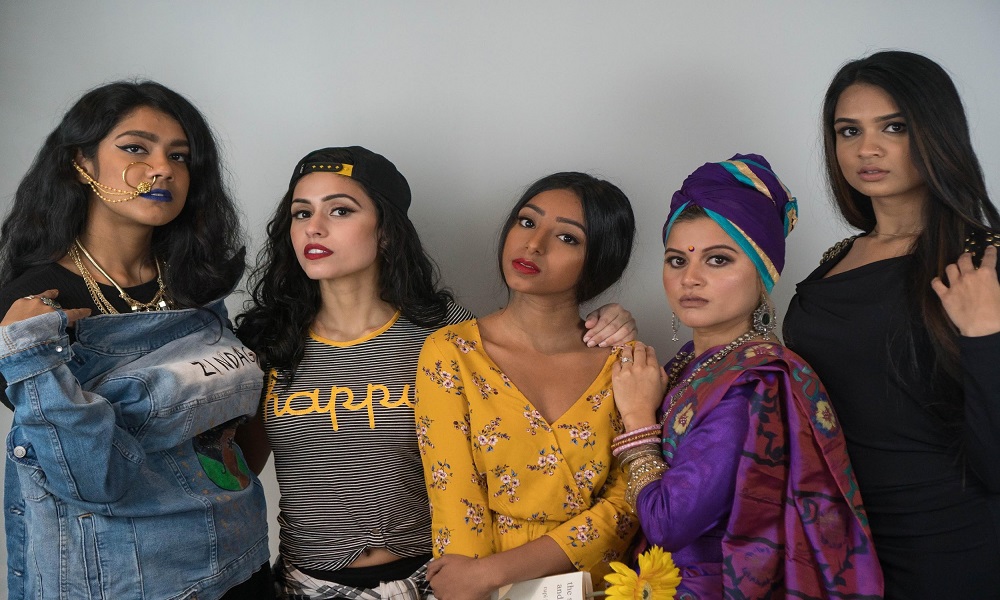 It's the era of women. We are making moves, making gains, and making history. This Halloween, instead of dressing up in the typical costumes you can get at the party store, opt for aspirational looks inspired by some of the most empowering desi women.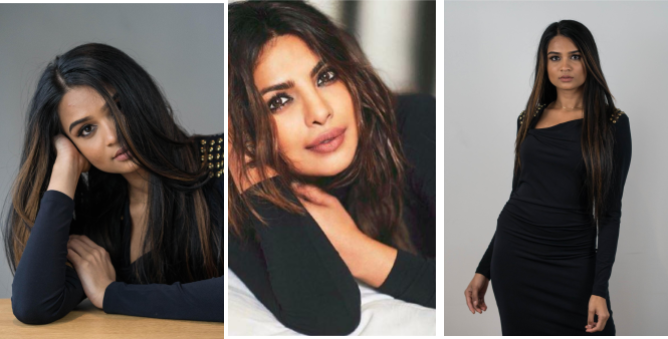 Priyanka Chopra is the epitome of a woman who can do it all. She is a Bollywood and Hollywood star, singer, author, and a heavily invested philanthropist. Chopra is a vocal feminist and often speaks up about gender inequality, infanticide, and education for girls. She also founded her own charity, which runs with donations from her own earnings. Not to mention, Chopra is also an ambassador for UNICEF. She is a brilliant example of the often-judged truth, but truth nonetheless, that women do not need a man in order to be successful or leave their mark on the world. She has always been a self-made woman, and she inspires the rest of us to continue to work for our dreams and make the world a better place while we're at it.
"As South Asian women, our voices are often dimmed and we are expected to conform: don't take up too much space, don't be too loud. Priyanka reminds us to reject these notions and unapologetically embrace our fierceness. She is the epitome of boss status and I hope we can all emulate her to always speak out. "- Maesha Shonar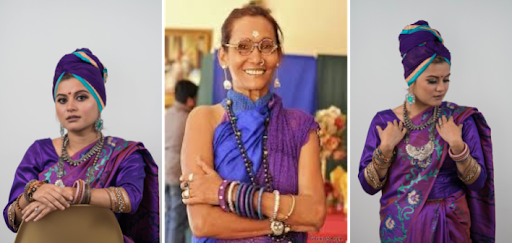 Bibi Russell, a Bangladeshi woman, is a former model turned fashion designer whose work promotes the heritage of her home country. Russell's fashion brand stays true to her Bangladeshi heritage. She is also a social activist and a UNESCO ambassador; Russell is devoted to the economic welfare of craftsmen. A year ago she organized a fashion show, "Survivors Runway" for all of the females who live in fear of gender-based violence.
"Russell's dedication to helping the less fortunate reminds me that it doesn't matter who we are or what we have, each of us has the opportunity to make a difference, to give back to our communities, and to be a voice of change." –Nasreen Nupur
Lisha Rajput styled as Rupi Kaur
Rupi Kaur is a poet, illustrator, performer, and one of the few people who can eloquently describe all the feelings humanity has ever felt. She is nothing short of a literary icon. She is a woman who reminds us it is okay to feel, and that it is possible to heal. A Rupi Kaur poem is easily identifiable, rich in emotion and written in a style that honors her culture. Kaur has broken barriers and challenges conventional views with her writing; one of her most notable pieces was her photo essay on menstruation, created to challenge and change society's stigma about the topic.
"Living in a world where we are divided by cultural, racial, socioeconomic, linguistic and gender barriers, Rupi Kaur captures universal themes of self-love, race and bodily agency in her writing, which encapsulates the voice of every woman. As a woman who is struggling and experimenting with self-love and growth, I wanted to emulate the nurturing effect Kaur's writing has intimately had on me and other women alike." – Lisha Rajput
Jasleen Chawla styled as Lilly Singh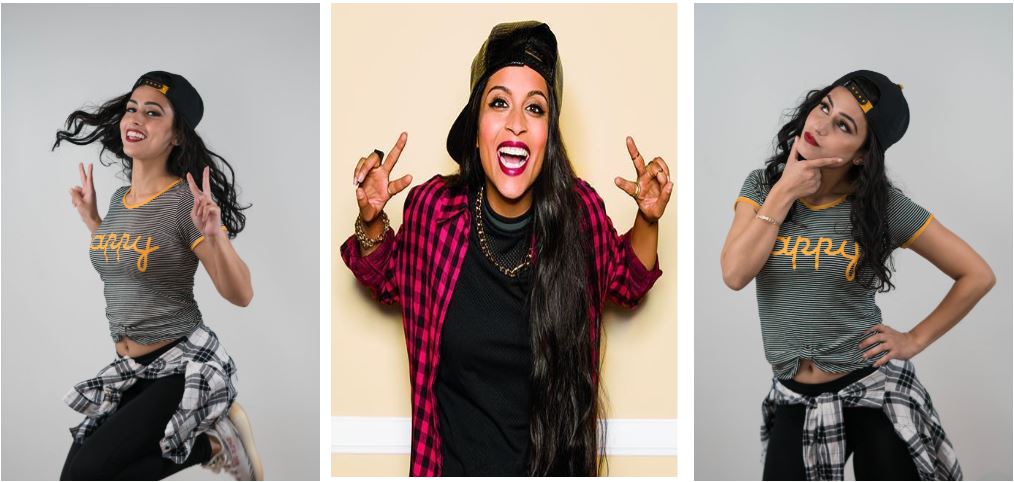 I'm convinced Lilly Singh is actually a unicorn in disguise. Singh is an example of a woman who has climbed out of the darkness and is making each of her dreams a reality. From meeting her idol The Rock to publishing a best-selling book, to going on tour, Singh is a woman of many talents and accomplishments. Making people laugh and showing them the beauty of the small moments is another talent of hers.
"Singh is a name that's very important in the Punjabi culture and Sikh religion. It's ornately embellished the names of princes and warriors throughout history, with a meaning as royal as the history itself… Lion. Seeing a young woman take this traditionally masculine name and blow it up to become one of the biggest YouTube stars in the world is something magical beyond words." – Jasleen Chawla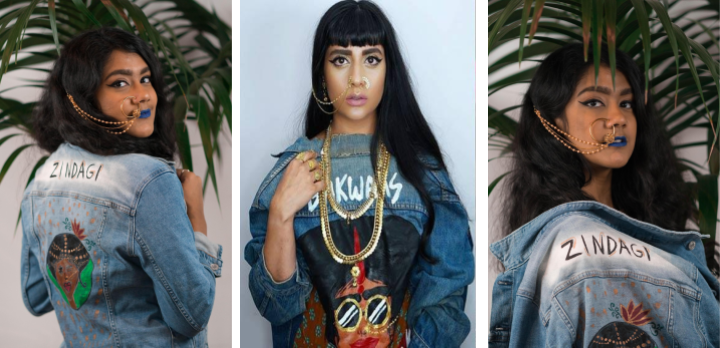 Babneet Lakhesar, widely known as Babbu the Painter, is a Punjabi Canadian whose artistry conveys femininity, culture, and navigating the bridge between the East and the West. Her infamous "BAKWAAS" series started off as a joke, an ode to something Babbu's mother would say to her. Today, "BAKWAAS" and Babbu's art can be found on apparel and home décor items.  Her bold and unabashed use of art as expression and a platform for social change and understanding of desi culture is unlike any other.
"I never associated the world of art with desi people let alone desi women. Seeing Babbu the Painter incorporate Bollywood and societal innuendos into her jackets/designs inspires me to be fearless with my own creativity. The color of my skin and my gender aren't limits because frankly, they don't exist and I can do anything like Babbu the Painter. " – Mousumi Islam