by BG Staff 
Last month, Brown Girl Magazine partnered with internationally recognized makeup artist Karuna Chani of KC-Makeup for the second installment of her masterclass series, #KCMakeupFab4Fall. Using our very own BG Payal Patel as the model, the class was an intimate affair, which allowed Chani to get real with us about how important it is to put your "best face forward" in life. An overall success, we couldn't think of a better way to kick off the holiday season!
Held at District Cowork, a very modern and hip venue in Manhattan, we were greeted by delicious snacks provided by Speedy's Fresh Food Cafe, decadent but light cake pops and cupcakes by GoodieBox Bake Shop, refreshing beverages by HoneyDrop, and an array of delicious wines from the Sufi Wine Company.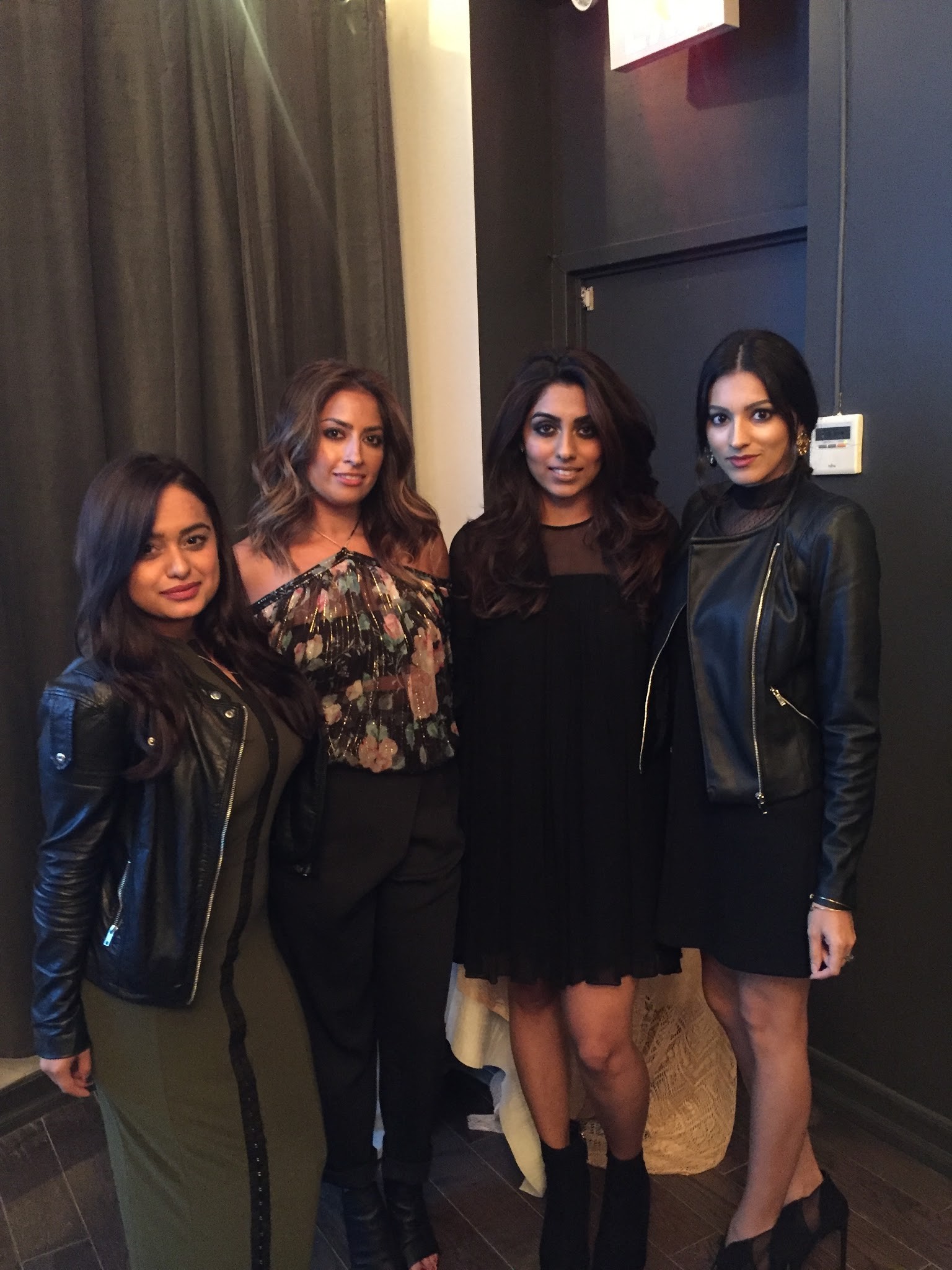 [L-R: BGM Editor-in-Chief Trisha Sakhuja, Karuna Chani, BG Payal Patel, and Amy Devan of NavedaCouture.]
Once the class began, Chani taught two looks, one for a professional occasion and the other for a night on the town. She did so while weaving in popular but easy-to-learn techniques like color theory—to teach guests how to pick out the perfect foundation— in-depth highlighting and contouring tactics, how to plump up or downplay your lips to finally, the right way to pencil in those ever so popular, bold brows. Throughout the class the questions didn't stop, and Chani had an easy tip, product, or quick demonstration for each and every one.
Just when we thought the class couldn't get any better, Chani added gift bags to the mix! Though she declared the winners of two gift bags that were valued at $200 from an Instagram contest she held before the event, there was one lucky winner of a raffle contest at the Masterclass. This winner took home a $600 gift bag with to-die-for makeup and skin care products. No guest left empty handed though, with gift bags sponsored by, POPSUGAR Beauty, Kett Cosmetics and Amrita Singh Jewelry!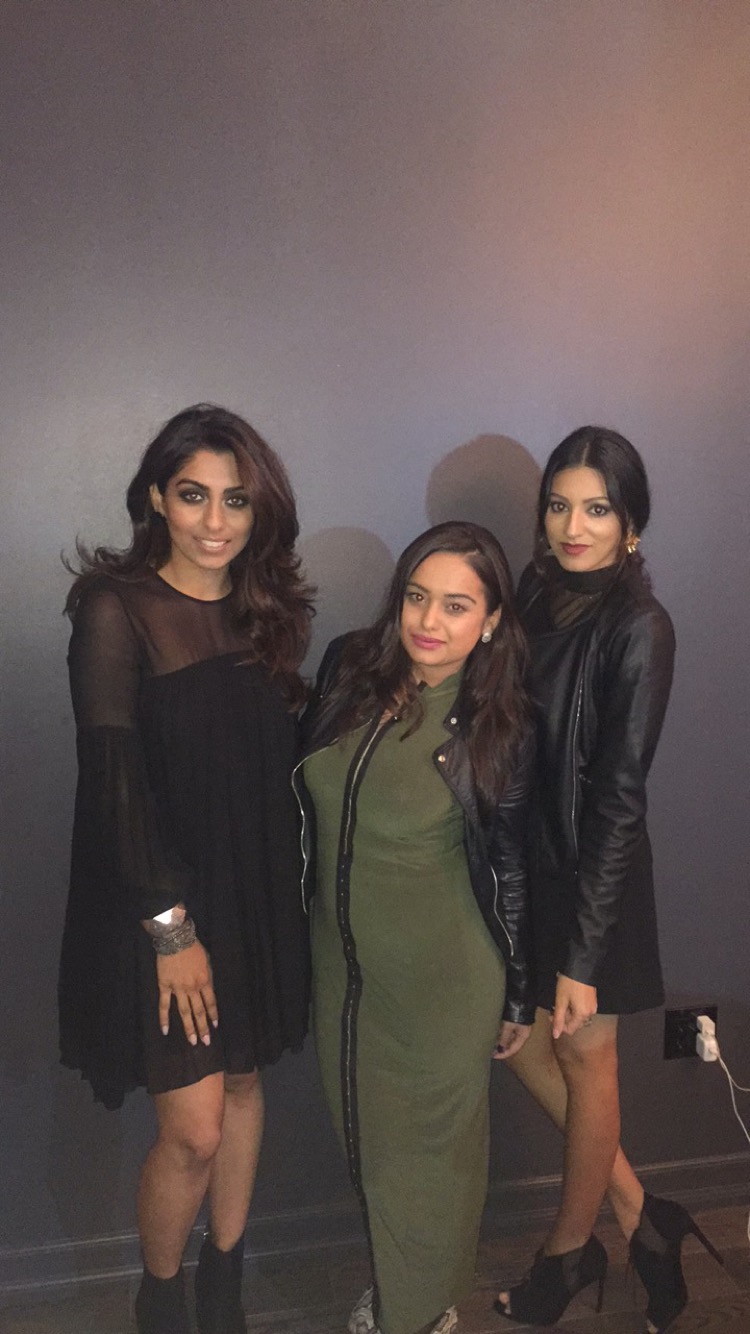 [BGs Payal and Trisha pose with Amy Devan at Karuna Chani's Masterclass. Brown Girl Magazine was a proud media sponsor of the#KCMakeupFab4Fall Masterclass event.]
Chani of KC-Makeup is truly unique in what she does to empower South Asian and Indian women. From her dedication to her profession, to mind-blowing photos shoots that often feature Indian models and always include South Asian/Indian cultural references, to these Masterclasses; Karuna is committed to ensuring that Brown girls understand their beauty matters, and is beautiful. And it is for that reason Brown Girl Magazine was proud to be a media sponsor for #KCMakeupFab4Fall!
Ultimately we walked away with several new techniques, a list of products to buy, and free makeup and jewelry. But most of all, the positive energy in the room was truly inspiring and needless to say, we can't wait for the next Masterclass!