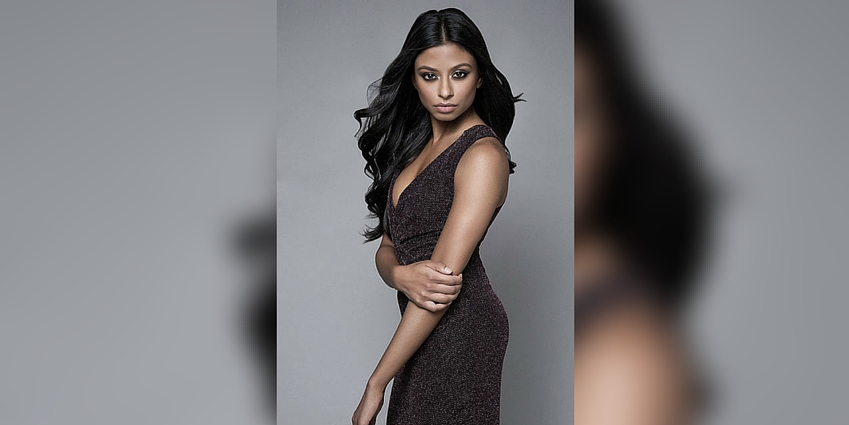 I hate when I am so anxious that I lose my appetite.
Lately, my anxiety has been at an all-time high. Not only am I anxious, but I awake with a pit of depression in my gut every day, at least, for the past three days. Today was the first day that I woke up feeling fine, but by the afternoon I felt anxious, yet again.
This is partially because the reality is setting in, if I don't spend time in the city, I won't have as much work as a freelancer. Things come together organically in New York City. It doesn't make sense to live in New Jersey, from where I would only be commuting into New York for one engagement at a time.
My boyfriend, Julian, left for Los Angeles earlier this week. I have been "squatting" at his place.
I'm only scheduled at the restaurant for a few days this week. When I'm not at the restaurant, I am trying to write and work on freelance marketing projects as often as possible. I'm still strapped for cash and I think that is the most anxiety provoking factor about my current experience.
The other element that has been making me teeter-totter on the edge of depression is my waitressing job. I used to love working in restaurants when I was younger. It was fun using my charm and wit to help people enjoy their dining experience. Lately, I find the experience of working at a restaurant tedious, to say the least. I feel even more anxious than I would be without the gig. I'm relaxed when I'm poor and not working at a restaurant and anxious when I have a restaurant job and conversely have money. In other words, I would rather be fulfilled by my work and not make a lot of money than have money doing something I hate. Most people would rather have money and hate their jobs. I'm not sure I'm the smarter of the two people.
I lost my appetite during staff meal yesterday. I lose my appetite when I'm depressed or anxious. That's usually one of the first signs of clinical depression for me. I could actually feel the single egg and mango that I ate before leaving the house not digesting. Luckily staff meal was a fattening and delicious breakfast sandwich and fries that wasn't hard to get down.
I used to get scared when I felt depression coming on. I have been badly depressed twice in my life. The first time, I was a kid and didn't know that I could feel better. I was truly miserable that time. The second time, I was older and knew that I was depressed. However, I couldn't fight what was happening until it really took hold. The worst part about my bouts of depression was that I always, without fail, lost my appetite. I lost a lot of weight during that time too.
Recently, I feel depressed almost exclusively when my career feels unfulfilling even if it's just for a moment—like when an entitled old man is rude to me after I bring him tortilla chips. That's when I feel that pit in my stomach start to grow. Usually, when I'm at the restaurant, I feel like I could be doing something better with my time. That feeling is what makes me anxious.
I cut back on my hours at the restaurant because I felt like I should be working hard at something that I love, rather than spending so much energy waiting tables. Ideally, I would be able to support myself through my passion projects.
Even if I don't get a modeling high every day, I still feel contentment and fulfillment from anything creative. I love writing. I love marketing. I've done some work in fashion. I've gotten paid to do those things. Those types of work are reasonable ways to spend my downtime from acting and modeling gigs.
Although I'm anxious when I don't have modeling and acting work, I'm just the opposite when I do have work. I get a high from performing or modeling.
Adrenaline rushes through my veins even when I'm just on an audition. Modeling and acting for a gig is exhilarating. I always come home energized and ready to work on my next project. Unfortunately, while auditions happen often, bookings do not.
I wish there was a resolve to this bipolar type of life as an entertainer: extremely happy when there is work and upset when there isn't, however, from what I've heard some of even the most successful models and actresses have to go through the same ups and downs. It's why everyone has so many extra gigs. Even the most successful people in the entertainment industry are doing more than one thing. 
Look at Reese Witherspoon. She has an online store called Draper James. Almost every actor that made it wrote his or her own stuff, like Aziz Ansari and Mindy Kaling. Alessandra Ambrosio has her own brand called Ale by Alessandra. Pretty much every entertainer I can think of has some other gig besides just "entertaining."
I think the other side is that work never just "comes" to you. Successful people work hard for everything they have. Some people think if they have a website and an agent that they will automatically receive bookings. That's not what happens. I have three agents and I still have to subtmit myself to jobs everyday and do my own networking. It's more than just showing face at auditions and meeting casting directors. It's about getting your hands dirty, doing the grunt work, and figuring out how to make money. There is a lot more hustle involved than I could have ever imagined.
There's a lot of anxiety and excitement that comes with a career and lifestyle that requires you to hustle and be connected all the time. I'm just starting to figure out how to manage the stress, but my gut feeling is that the ups and downs of the entertainment industry suits me. I've always been a bag of emotions anyways. Getting to wear those emotions on my sleeve feels like it works well with my soul.
---
Sheena Pradhan is a 27-year-old actress, model, writer, stylist, nutritionist, fashion blogger, content creator, and self-proclaimed branding expert. She always thought she would be a buyer for a big fashion brand, but in her winding journey, she has fallen in love with acting and modeling, which she does full-time. Follow her personal journey on her blog, Tuline Tulip.