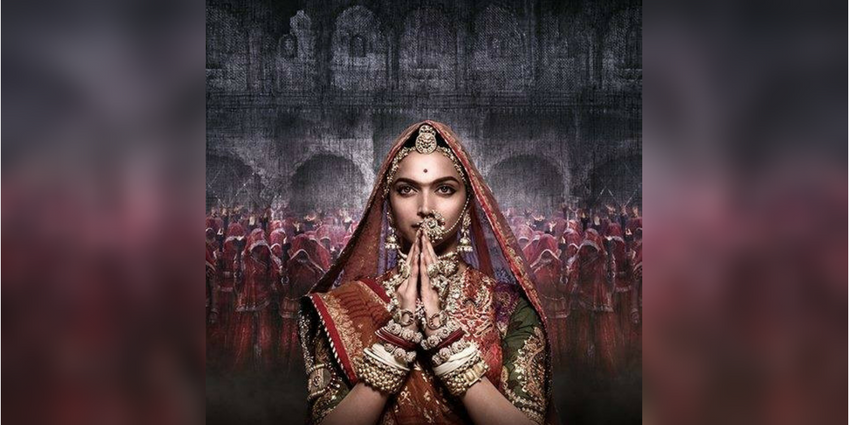 While we all (im)patiently await the release of Sanjay Leela Bhansali's latest historical romance, "Padmavati," starring Deepika Padukone, we will just have to make do with the sole musical number that has been released for the wetting of our collective cinematic appetite. "Ghoomar" is a musical number in which Padukone showcases regal and skillful dancing while adorned in an enchanting Rimple Narula lehenga. Since the song's release, it is safe to say that the global South Asian community has kept the track on heavy rotation, allowing the song to accumulate over eight million views on YouTube within its first 24 hours of release.
Outside of its Bollywood dressings, however, ghoomar is a traditional Rajasthani folk dance representing feminine energy and devotion to the Goddess Saraswati—the Hindu goddess of knowledge, music, arts and wisdom. The dance focuses heavily on aesthetics in movements and gestures — and is typically performed by women adorned in flowing dresses with wide skirts called ghagara. With a series of pirouettes, spins and hip movements, dancers move in and out of a wide circle while performing ghoomar which creates a mesmerizing optic that resembles a bejeweled kaleidoscope output. Some ghoomar performers incorporate fire in their dancing or stack earthen pots or brass pitchers upon their heads, balancing them all while masterfully spinning and dancing.
Ghoomar can also be performed solo, without group involvement. Per Rajasthani traditions, new brides perform ghoomar upon being welcomed to their marital home, although Padukone seems to be doing this marital dance in the now-trending Bollywood track with her designer-clad entourage on her cinematic wedding night. Ghoomar is also performed for major holidays like Diwali and Holi, as well as on auspicious geological events like the beginning of the monsoon season. It is a beloved facet of Rajasthani culture, such that it is performed at frequent opportunities for cultural exhibition, as described above. 
The most imperative facet of the ghoomar dance form, however, is its symbolism as performative femininity for Rajasthani women. The dance is performed by girls once they enter womanhood—each movement, spin and thrust is an earned exercise. Even in the face of the well-documented political and social adversities continuously endured by Rajasthani women, ghoomar is a language that allows Rajasthani women to speak boldly through this powerful display of physical expression. Ghoomar is an act that belongs to Rajasthani women and it creates a space that belongs to them as well.
Padukone described the preparations for dancing "Ghoomar" as "one of the most difficult song sequences" she has ever done with Bhansali, and she is reported to have done 66 twirls over the course of shooting the three-minute song.  It remains uncertain that we will ever get to see the release of "Padmavati" but, for now, at least we can delight in Padukone's graceful execution of the ancient dance form of feminine power. It is a dance that optimally represents the opulence of Rajasthan, the Land of Kings and, quite evidently, Queens as well.