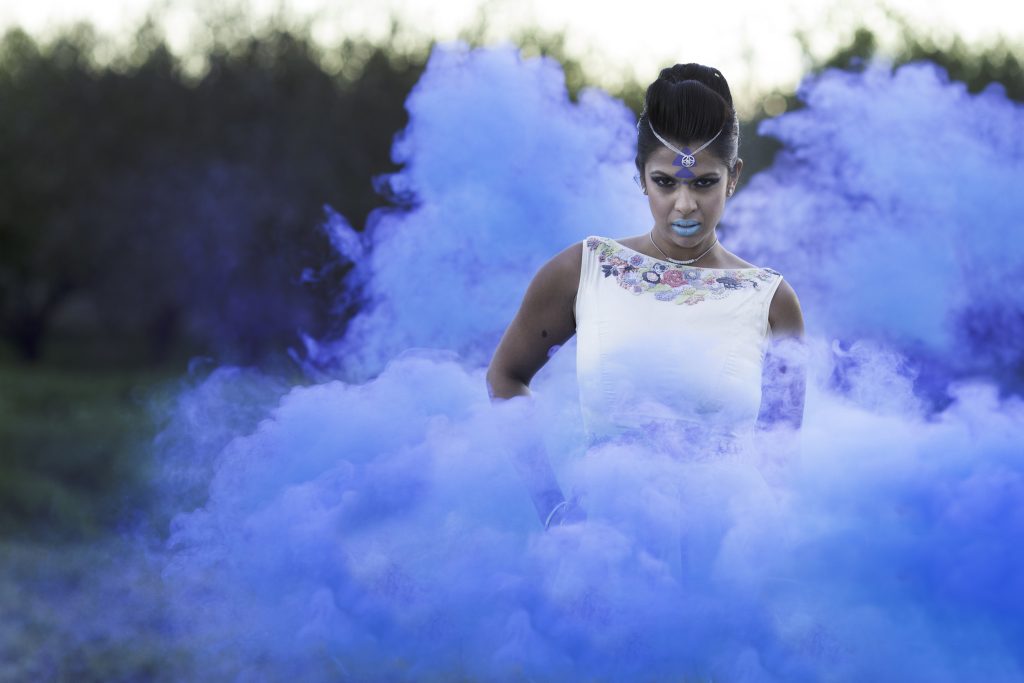 by Christina Davis Patel – Follow @browngirlmag
As a popular legend goes, Lord Krishna was unhappy with his dark blue skin color. His demon-mother had poisoned him with her breast milk. He often wondered if Radha and the other pretty girls would like him. Out of desperation, Krishna's mother asked him to go ahead and color Radha's face with any color he wishes. This colorful play between Krishna and Radha marked the beginning of Holi, and so Holi marks the beginning of spring. It's also the festival of love.
To commemorate spring and Krishna's love for Radha, a talented team came together to create this colorful, stylish and abstract style shoot. The location for this shoot was a blossoming almond field in Modesto, California. The inspiration for the dark blue color theme came from Lord Krishna's skin color.
It's all about love and color on Holi, so we thought it would be ideal to incorporate all its elements and make something contemporary, abstract, yet traditional.
I rocked a light, spring-oriented dress to mark the start of the new season, provided by Manusha Mungala. The makeup inspiration, again, comes from the color of Krishna's skin. The different hues of blue not only add abstract and contrast to the look, they're all relevant to the occasion of Holi; the look has been created by Ritu Makeup and Hair Artist, and Sampat Jewellers provided the edgy yet traditional accessories to complete the look.
Check out the photo shoot below—it will definitely give you a whole lot of Holi inspiration and for more daily looks, follow me via Instagram.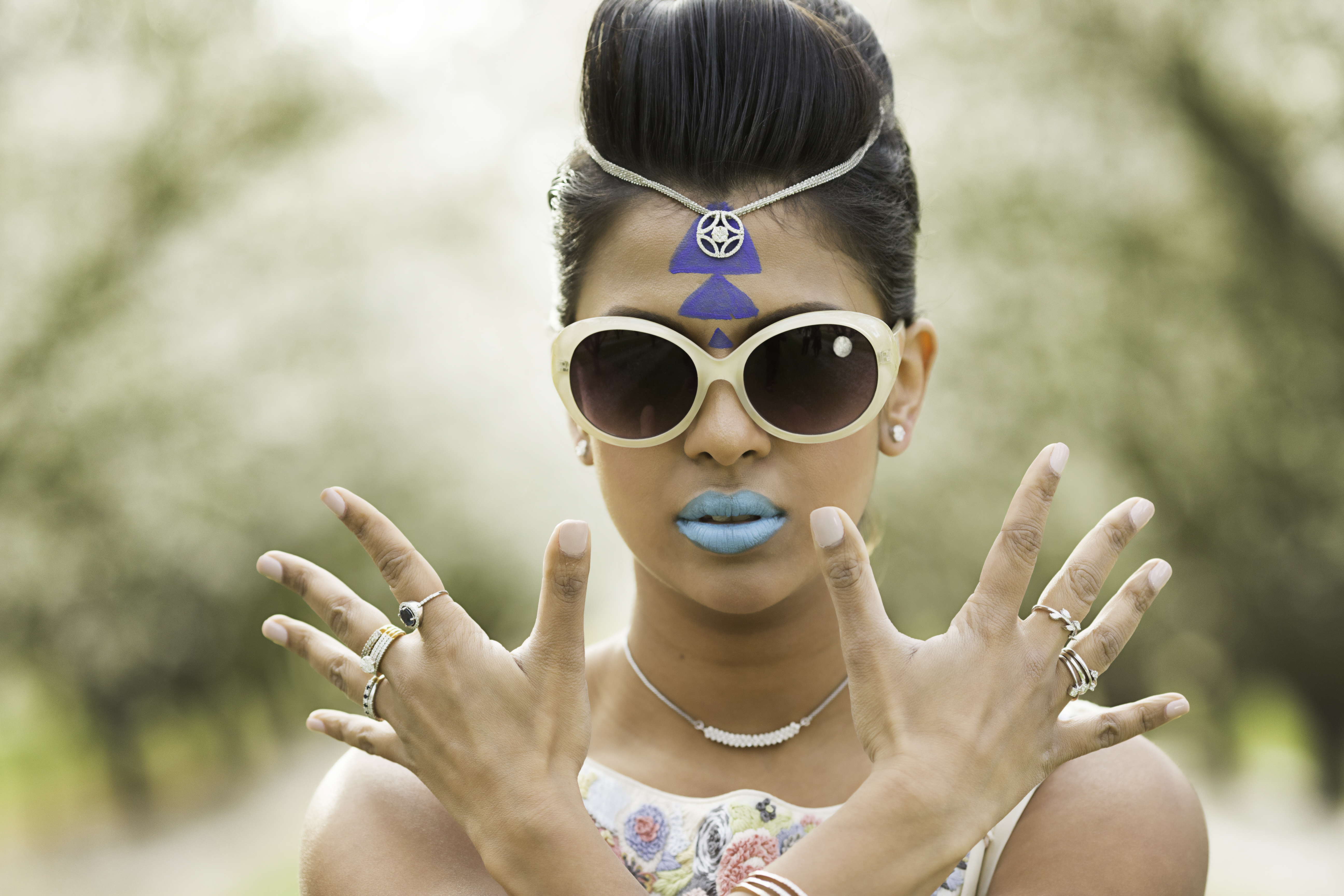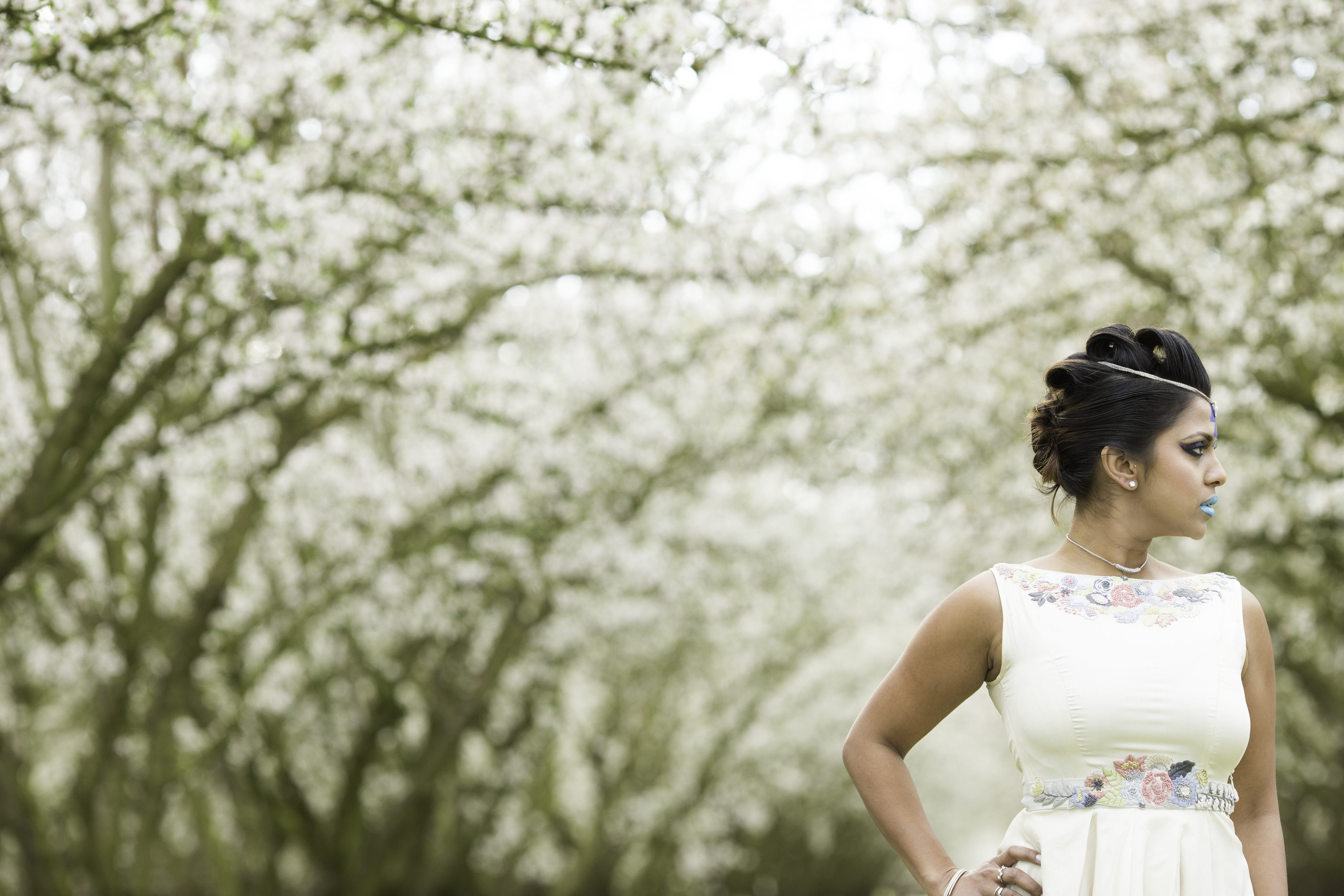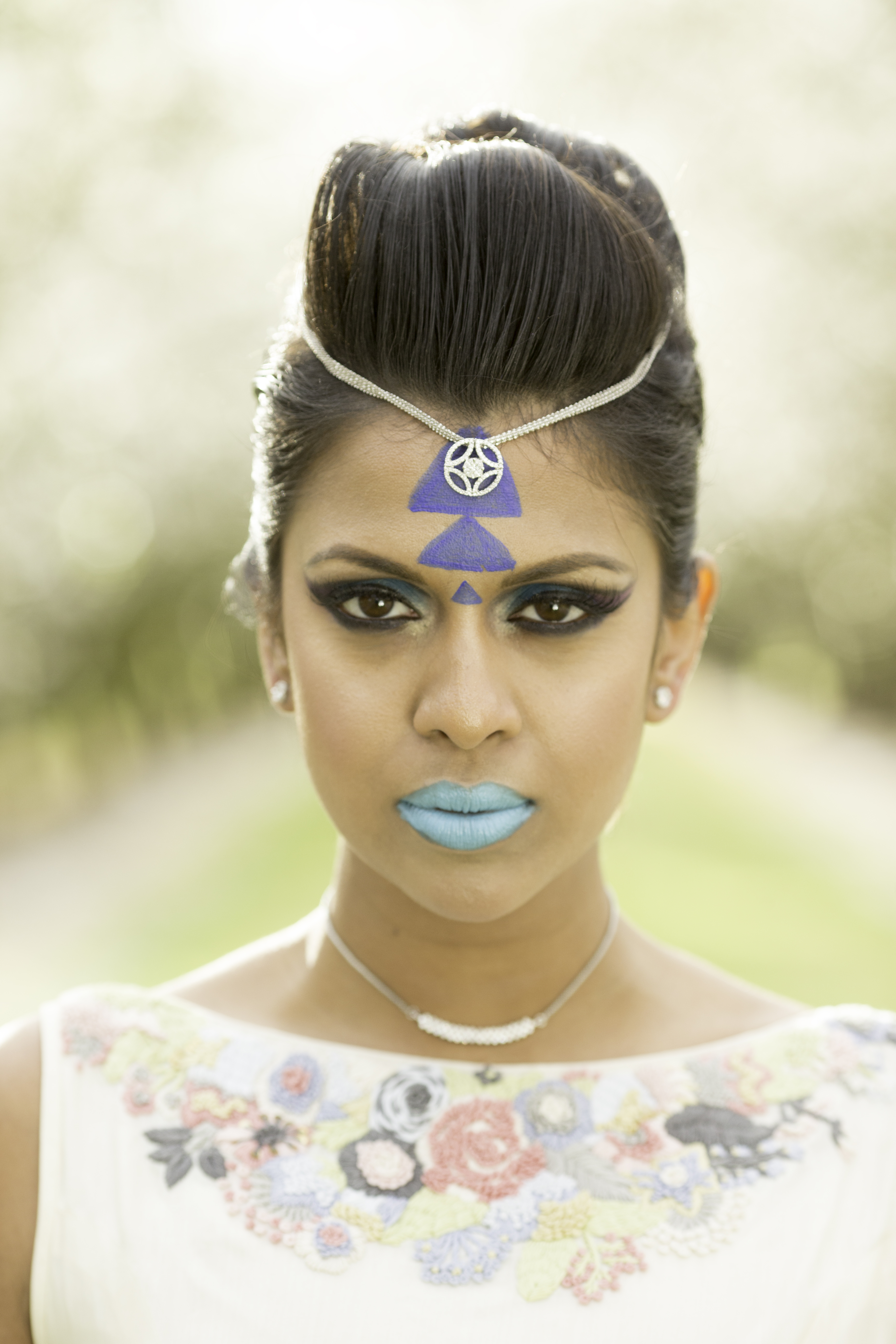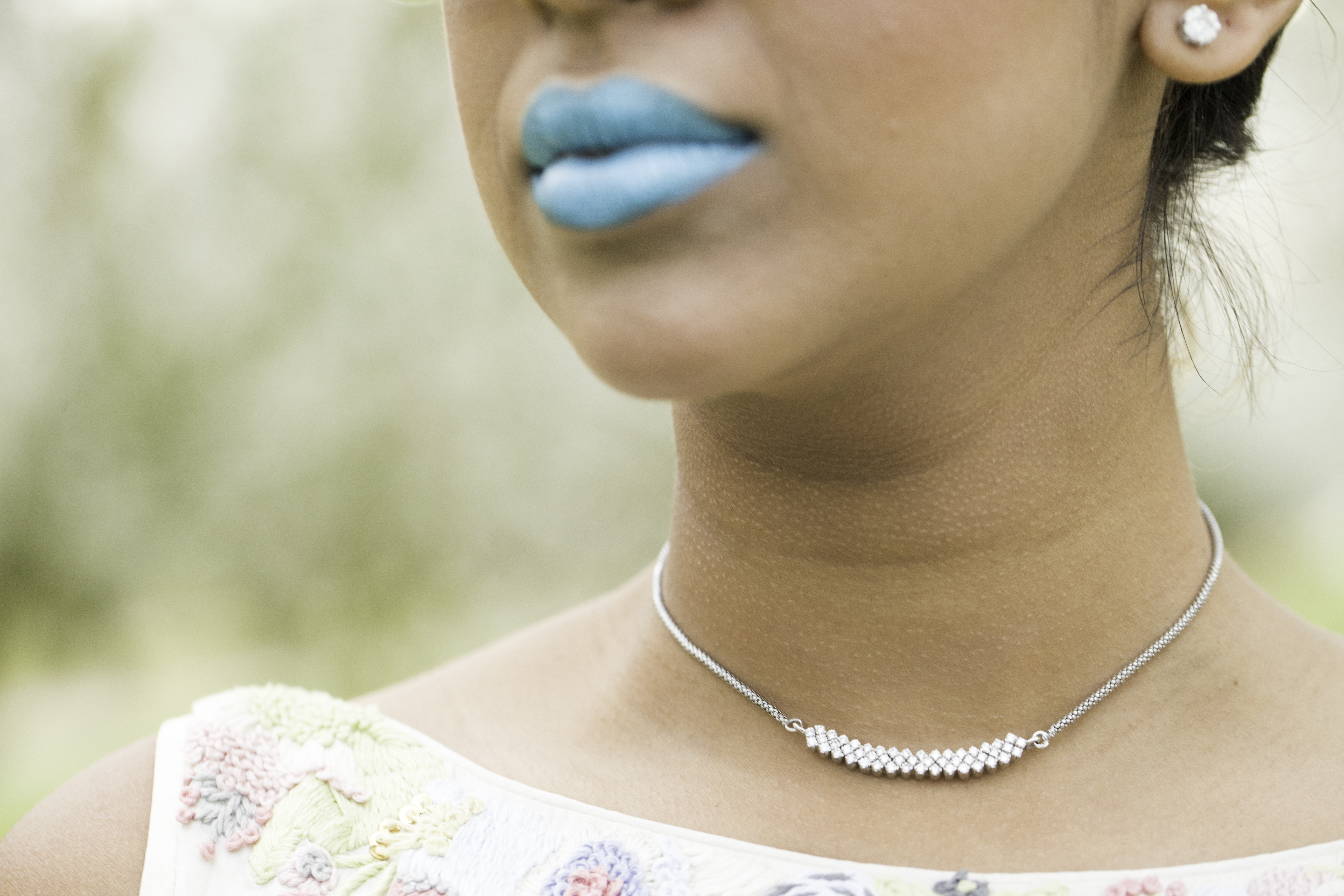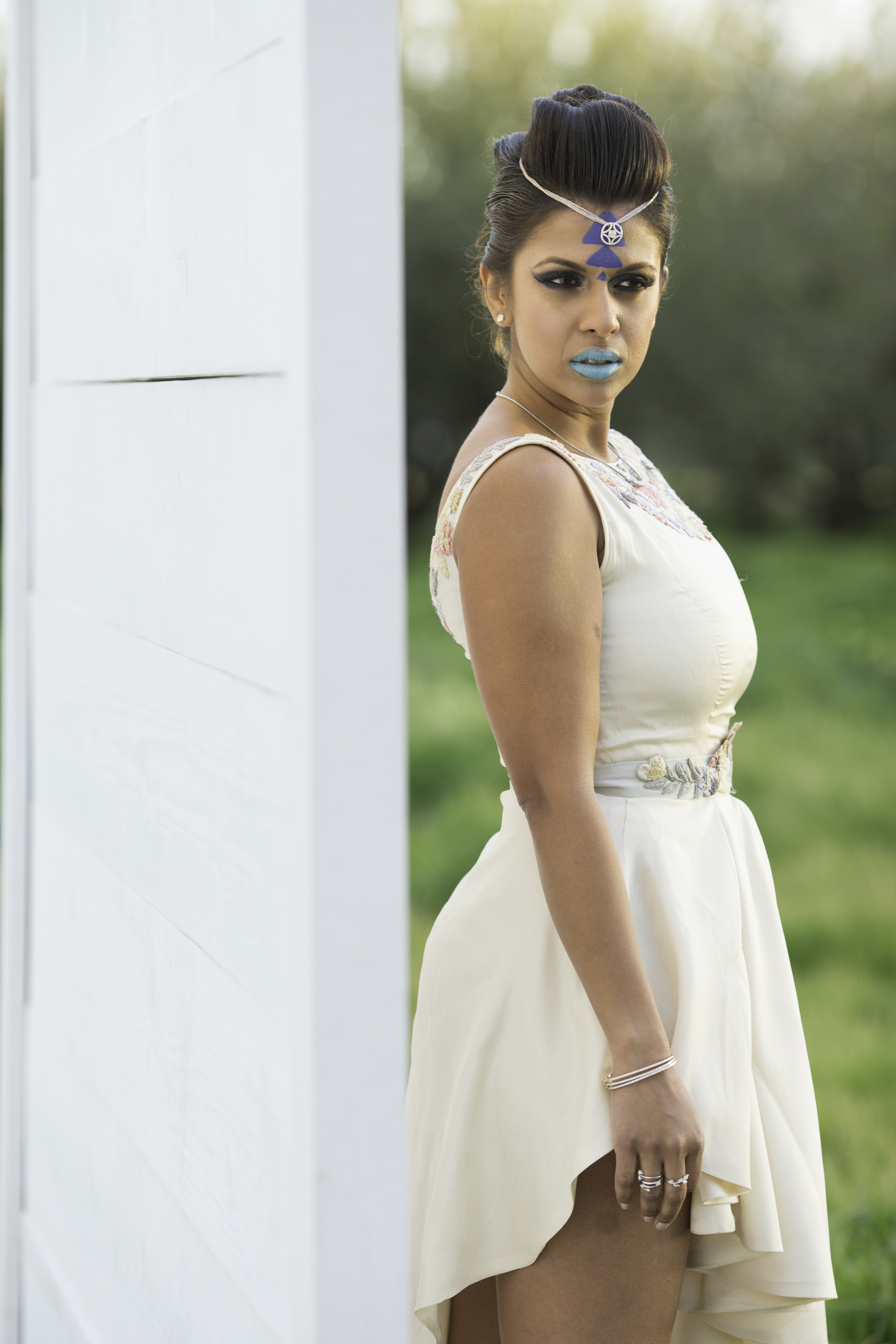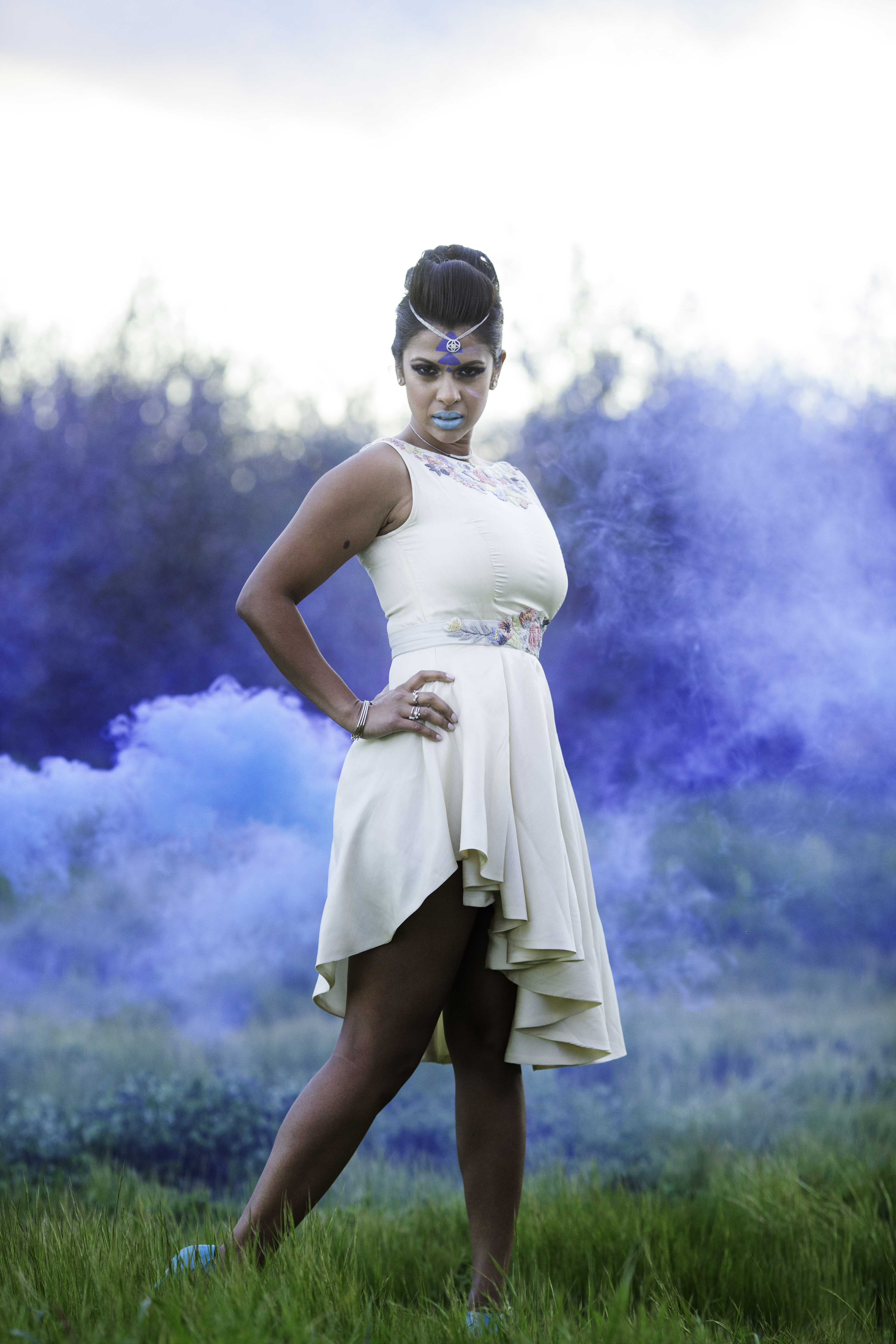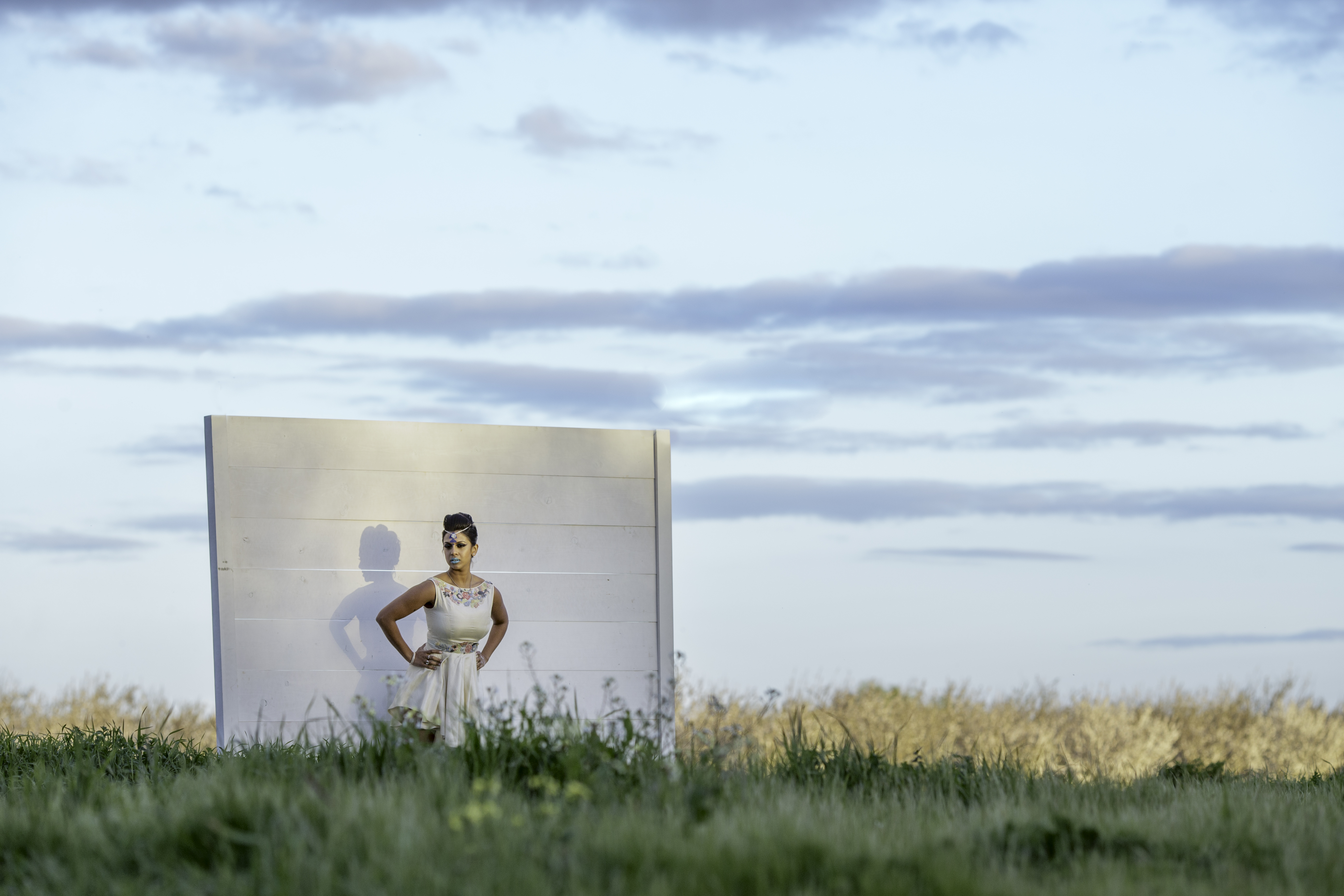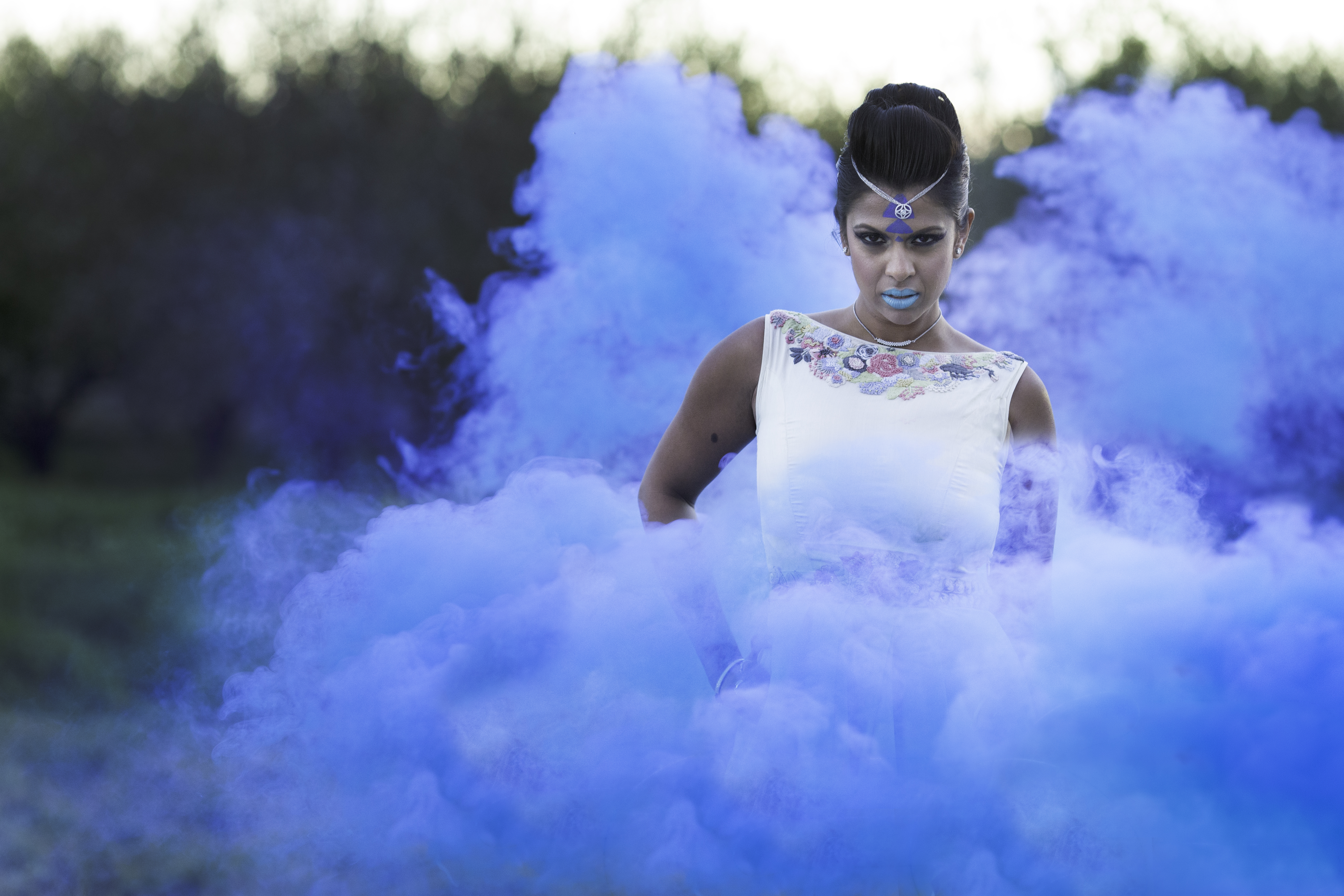 ---