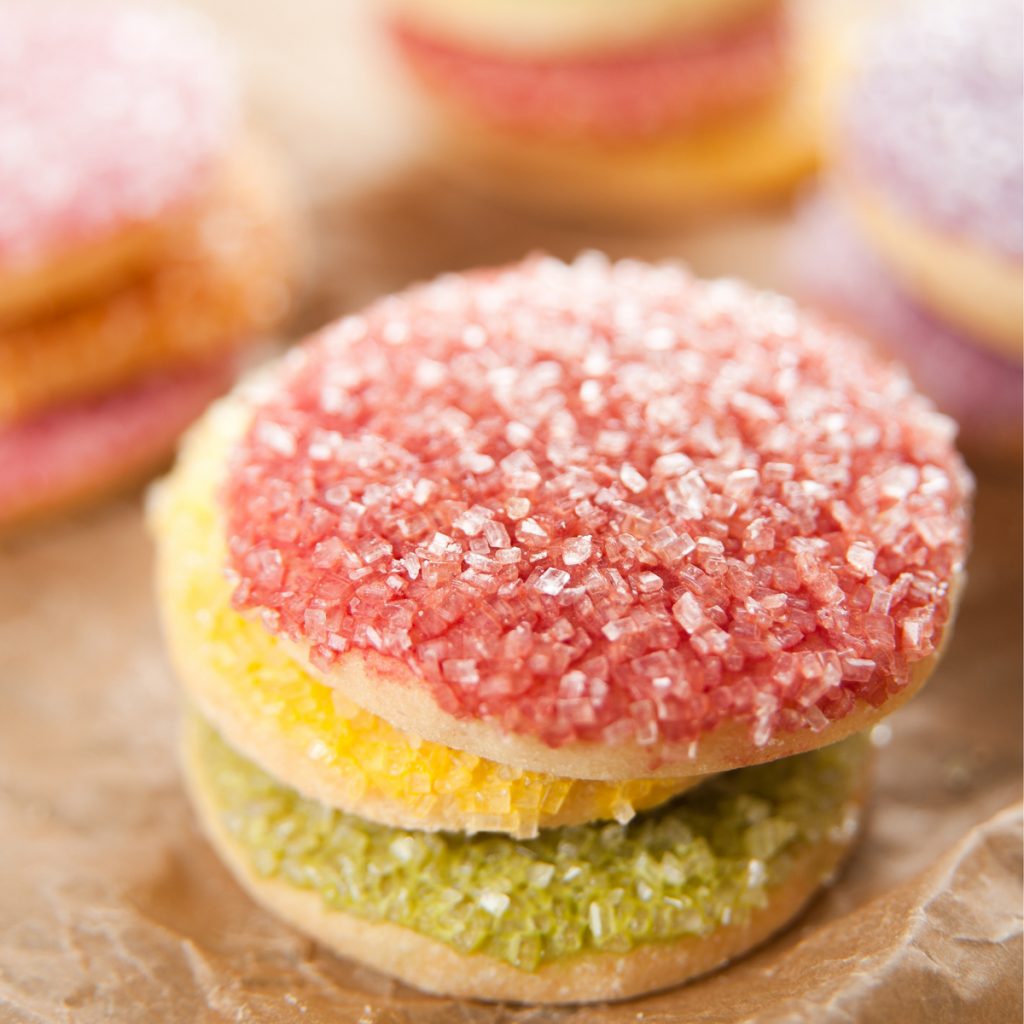 by Soni Satpathy-Singh – Follow @SketchyDesi
This post was originally published on our partner website India.com. 
Holi conjures images of people throwing vibrant powders at one another, with each body becoming a canvas of color in the jubilant heralding of spring! We wanted to share a recipe that departs from the typical mithai one may find on the festival of colors but still brings the spirit of Holi to your party and on to your plate!
Mimicking the array of colors one might see when "playing colors" on Holi, this project is an easy and a visually impressive project of DIY colored sugar that can top cupcakes, cookies, and numerous other pastries!
If you are hosting a Holi party, this a fun way to recreate the tradition of showering one with colors. We suggest offering an assortment of cookies and cakes that guests can then sprinkle with the colored sugar to partake in the culinary equivalent to playing colors.
To make your spread look Holi-esque, we recommend offering, at least, six different colored sugars. Six different colors may sound like a lot but, it's easy to create with just a few ingredients. The most important thing to remember is that you will want to make these colored sugars a day or even a few days before your party to ensure the sugars properly dye and dry.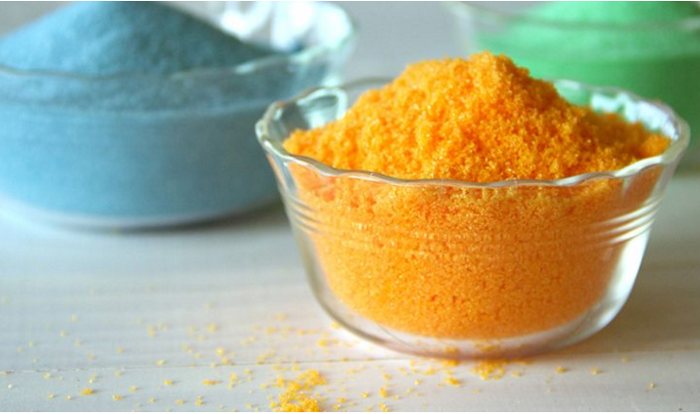 [PhotoSource: McCormick.com]
Colored Sugar
Ingredients
6 different liquid food colors
Granulated white sugar
Plastic bag or jar for shaking
Directions
For every cup of sugar you use, you will need 2 to 3 drops of liquid food color; use more drops of food color to achieve darker shades.
Place sugar in plastic bag or jar, seal and shake vigorously for at least 1 minute.
To dry, spread out sugar on a cookie sheet lined with aluminum foil overnight.
Place each color in individual bowls for your party so your guests will have a buffet of colors to choose from as they decorate their pastries.
And… that's not all! To have a truly successful Holi, you will want to start with a fool-proof base for delicious sweets. Although you can certainly decorate any pastry with colored sugars, we purposely chose a sugar cookie so the colors will pop! It's akin to how people wear white clothing on Holi – they do so the colored powders will stand out.
Here is a recipe for traditional sugar cookies that can easily be rolled out into any shape and sprinkled with colored sugar.
Sugar Cookies
Ingredients
3/4 cup unsalted butter, softened
3/4 cup granulated white sugar
1 large egg
2 teaspoons pure vanilla extract
1/4 teaspoon pure almond extract
2 and 1/4 cups all-purpose flour
1/2 teaspoon baking powder
1/4 teaspoon salt
Directions
In a stand mixer fitted with the paddle attachment, beat the butter until creamed and smooth for about 1 minute.
Add sugar and beat on high speed until light and fluffy, about 3 to 4 minutes. Scrape down the sides and bottom of the bowl as needed.
Add the egg, vanilla extract, and almond extract—beat on high until fully combined, about 2 minutes.
In a separate medium-sized bowl, whisk together flour, baking powder, and salt. Reduce the speed on the mixer down to low and add flour mixture in batches to fully integrate.
Divide the dough into 2 equal parts and roll each portion out onto a piece of to 1/4? thickness. (Please note: you MUST chill the cookie dough for this recipe to work!)
Refrigerate for at least 1 hour and up to 1 day. Chill up to 2 days max.
Once you are ready to bake cookies, preheat oven to 350°F (177°C). Line 2 to 3  large baking sheets with parchment paper or a silicone baking mat.
Remove dough from the refrigerator and cut into the desired shape using a cookie cutter. Transfer the cut cookie dough to the prepared baking sheet.
Bake for 8 to 11 minutes, rotating the baking sheet halfway through bake time. Remove from oven and cool on baking sheet for 5 minutes, then transfer to a wire rack to cool completely before sprinkling.
---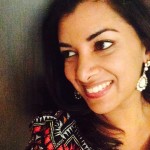 Soni Satpathy-Singh is a recipe writer and developer who resides in Manhattan. She is either always cooking or eating be it for work or simply because she loves to! She is working on her own cookbook and also recently created "Sketchy Desi" which provides daily humor, greeting cards, and apparel that celebrate brown culture. To see more of Sketchy Desi's work, visit SketchyDesi.com or stay tuned to upcoming posts on Brown Girl Magazine.