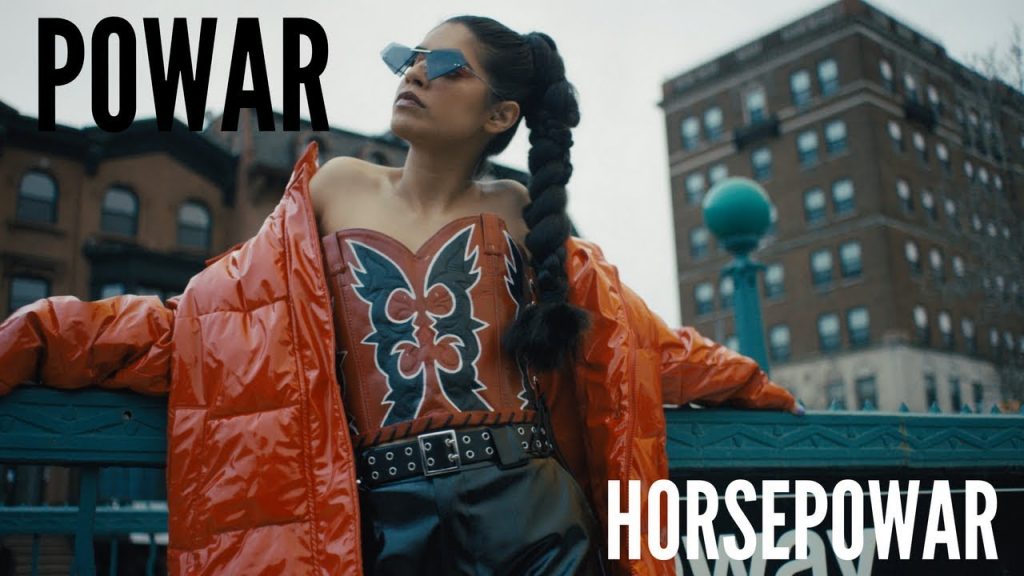 Additional reporting by Alavia Khawaja. 
It's no secret that the rap world is run by mostly male artists, especially in countries abroad where women are expected to be shy, quiet, composed, modest wives. When desi women are encouraged to reach for careers, they are always guided towards medicine or other "respectable" jobs. While boys have idols they can look to when feeling themselves, what about the women who feel loud, rebellious, and confident? What about the women that want to create that same vibe and energy, like rapper Horsepowar?
Having women in the rap industry, especially desi women, of course as we know, gives us representation and helps to motivate us to chase our passions despite traditional norms, no matter what those passions may be. They give a voice for female empowerment, whether it's of the general high we get when we are feeling ourselves or the funny ones that poke at our unearthly consumptions of chai.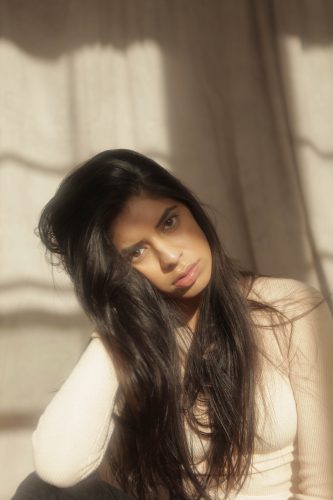 And has anyone else noticed that our women have some important messages that they utilize their songs to talk about? Anything from when English rapper, Sri Lankan born M.I.A. openly talks about the refugee crisis in her song Borders, to Chennai's Sofia Ashraf's Kodaikanal Kanal, talking about the Unilever mercury pollution, which tends to be an unconventional topic for rap songs. Our female rappers utilize their platforms to spread ideas and knowledge and are unapologetic in their attempts to move us forward.
Horse's new single, "Power," is a wave. The beat immediately catches your attention, it reminded me of something I'd hear in a summer cookout. You ladies ready for your new favorite summer banger that'll kill any parties, road trips, or pool sessions, she's delivered it for you?! This song will have you, ladies, feeling yourself and feeling POWERFUL.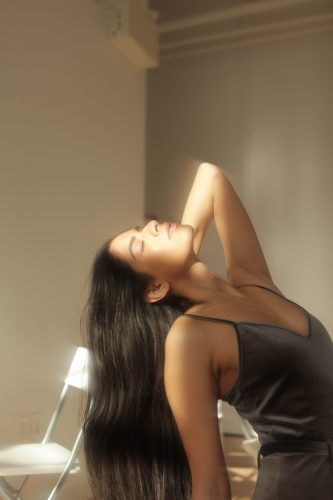 We sat down with Horsepowar and discussed her influence, inspirations, and her future plans.
1. Why Horsepowar?
"There's a Chemical Brother's song, off their album 'Further' called 'Horse Power' (highly recommend anyone to peep this project and listen from start to finish, it is a religious experience). I always interchange the word 'Power' for my last name 'Powar.' As time progressed and I started to release more work under Horsepowar, I began to embody the significance of Horse/ Horse Power. I felt my inner royalty, I felt majestic, noble and beautiful. Horses are magic. They are very intuitive as well. My intuition has always been spot on since I was a child."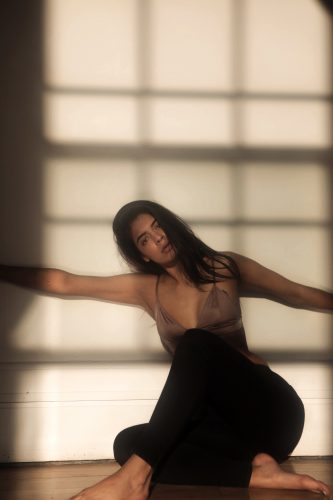 "Sometimes I hate how in tune with my intuition I am because the truth often hurts. I feel so deeply for all things. I am sensitive and emotional. I used to see it as a flaw, but now I am thankful that I am not afraid to feel. I lead with my heart, but sometimes it fucks me over because my brain is screaming "don't say that!","don't do that!" but the heart wants what it wants? Horse Power in a car is the speed, the part of the car that gives it credibility. I am a fast thinker. I'm always ready to react to the current situation. For the most part, I'm quite present. That's why I love theatre so much because it is live and anything can happen. That is the beauty of living. So, to answer, why horse? There is nothing freer than a horse galloping and I sure as hell got them horse legs."
2. How long did it take you to write/produce this anthem? It's probably my favorite out of all your songs.
"I wrote this song around October last year while I was in the bay area. I recorded this with my friend and producer, Rey Resurreccion from San Jose. He is so talented and wise, so this process was very fulfilling for my mind and creativity. Rey sampled an old Japanese opera record, it has a very haunting tone but he flipped into such a banger. It's definitely one of my favourite songs as well. It has a lot of personal connection, especially in the second verse. I mention the way I navigate my time, I don't like to waste it on people who don't truly respect me."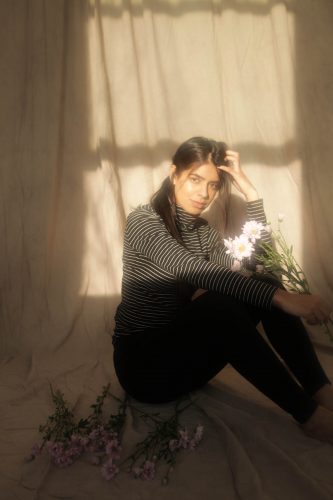 "I am often too overwhelming for people, so I have surrounded myself with those who really understand where I am coming from and love my quirks. I also speak slightly of my Grandma, and how she had to live through the Partition. Living through that forever changed and jaded her, she was always angry. But she came from a time where a woman's life was not considered important. She has now passed away, may her soul be at peace."
3. What's your process in writing?
"My process for writing varies. I write a lot of different things. For songwriting, I'll get a beat and have it on replay, for hours and I'll create a melody. I'll hum or sing gibberish to fill in. Then I'll replace it with whatever story I am trying to convey. Sometimes if I have a concept first, or a couple bars that I've already written I'll play with different tones and tempo to lay it on the beat. I enjoy writing with other people as well. It's really fun. It reminds me of that theatre game where you tell a story one line at a time, and everyone builds on top of each other. I always find that teamwork is dream work. Four eyes and ears are better than two."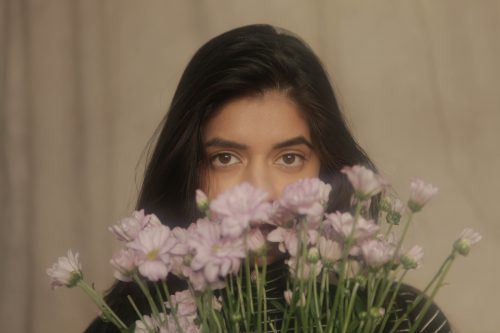 "Creating art can be very selfish or selfless. It depends on where you are in life and what your soul needs. If you think of the song as its own entity, you will do whatever is best for the song. Even if that means removing your ego and attachment to it."
4. You're a Punjabi girl who raps—what's that like?
"Yes, I am a Punjabi girl that raps. I rap about being a Punjabi girl living in a crazy world, battling the duality, the double life. But I'm learning to integrate it. Take the good of both Western and Eastern and trim the fat of the bullshit. You can hear my authenticity and see it in the way I interact with my environment.

Growing up, I was always told I was too white-washed because I listened to System of a Down and Black Sabbath, or because I was a theatre nerd and found poetry as a medium to express myself in a healthy way. I am petite human and people are surprised when they find out that I'm a rapper. But that's me, I do what I want. I can't help but be myself. I am a gross little dirtbag and I will blow your fucking mind."
5. You started out doing slam poetry and now you're here, what was before that? what ignited you to pursue arts?
"It's so wild because when I was a young child, I was the shyest, timid, scared little girl. I joined dance classes because I always had a love for dancing to Bollywood music. Once I started to take the classes and have performances my confidence grew. But I am both an extrovert and introvert. I got bullied in school until I was sixteen. In elementary school, I got made fun of because of my body hair. Brown girl problems am I right or am I right?"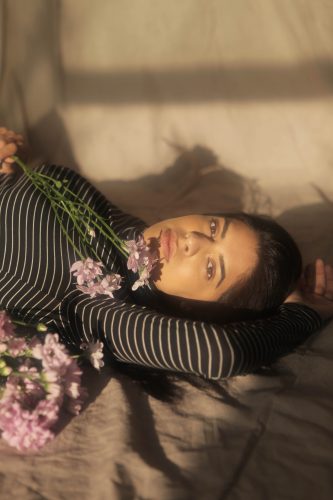 "In early high school, I had a difficult time because I was a bit of a negative, sassy person, *cough cough* a bitch. I'm not sure where that came from. But writing, poetry, dance and a little herb sure helped me find an outlet to relieve me of my own insecurities, build my self-esteem and find my voice and passion."
6. This is a typical question but always relevant, were your parents supportive?
"My parents are supportive. They've seen me be creative and entertain since I was young. They put me through theatre school, so they knew what they were getting into. They just expect results and something that they can explain to people. When I first started to drop music and explained that this isn't just a hobby, I don't think they believed in my seriousness. But as time passed, I think they are coming to terms that there isn't much convincing me out of it."
7.  Tom Green is one of your influences. TOM GREEN. Why?
"Yes, I have cited that Tom Green is an influence of mine. I knew of Tom Green because of my brother. Tom was also an influential person in Canadian comedy. He is a vet in reality TV, before the reign of terrible dating shows, The Kardashians, Jackass and The Real World. I'd say it's pretty iconic to manage that, especially in the day without social media. But in regards to music, Tom dropped an album in 2005 called 'Prepare For Impact.' Through my brother, I heard 'I'm An Idiot,' 'My Bum Is On Ya Lips' and 'Write Rhymes & Act Like An Asshole.' The songs are just like how they sound, incredibly ridiculous.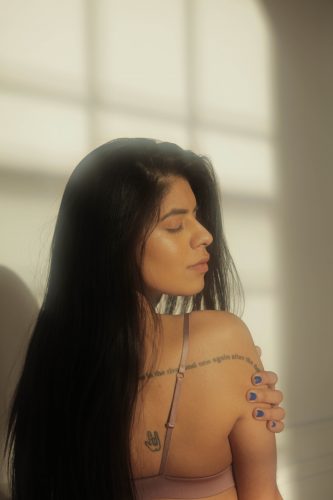 "When I began to rap, I pulled a lot of influence from joke rap. My brother who had introduced me to Tom had passed away and I found ways to connect with my him through his taste in art, film and music. Although Tom is wild with his humour, for me, his comedy held the weight of my brother's memory. It's an interesting thing. Later, about a year ago, I had the opportunity to meet Tom. He actually asked me to join him as a special guest at his rap/comedy show in Vancouver. It was a huge honour. I joined him and performed a few raps. Definitely a moment to scratch off my bucket list. My brother would be so proud."
8. What can we expect from you this year?
"Ah! I'm so excited for what's about to come for Horsepowar. The past year I spent recording a lot of new music. I am working from the ground-up, digging deep to find my intention with my music and art. I think it's important to question my work and figure out why I need to voice certain stories. I feel that today, in an industry that is over-saturated, it is necessary to use my platform for impactful work. I do believe in creating music that is fun and light-hearted but I do think it is vital to use my voice for empowering and uplifting."
"In rap, it is heavily male-dominated. I am here to stand tall and be brave for the many women who are not able to speak up because they are being ignored and marginalized. With that being said, my new music is more refined and mature but I am still quirky so don't worry. Expect more tunes and visuals to go along with the songs. I also have been dipping my toes in stand-up comedy and currently am working on a one-woman show, or a one-horse show, hah. I got a few more surprises up my sleeve for this year but I got to keep some things on the down low. This is the rebirth of Horsepowar. It is the renaissance and I am ready to flourish."